翻訳がありません。下の翻訳ボタンを押してください。
Cyclone
In meteorology a 
cyclone
 is a large scale air mass that rotates around a strong center of low atmospheric pressure. Cyclones are characterized by inward spiraling winds that rotate about a zone of low pressure. STYLY is a virtual reality tool that allow us to create immersive virtual Reality experiences.So Today we learn how we can create cyclone environment in STYLY so that we can experience it in virtual reality.
Setup the Envirnment
First of all, I searched in STYLY assets store and found some useful assets for my scene. I added this storm in my scene.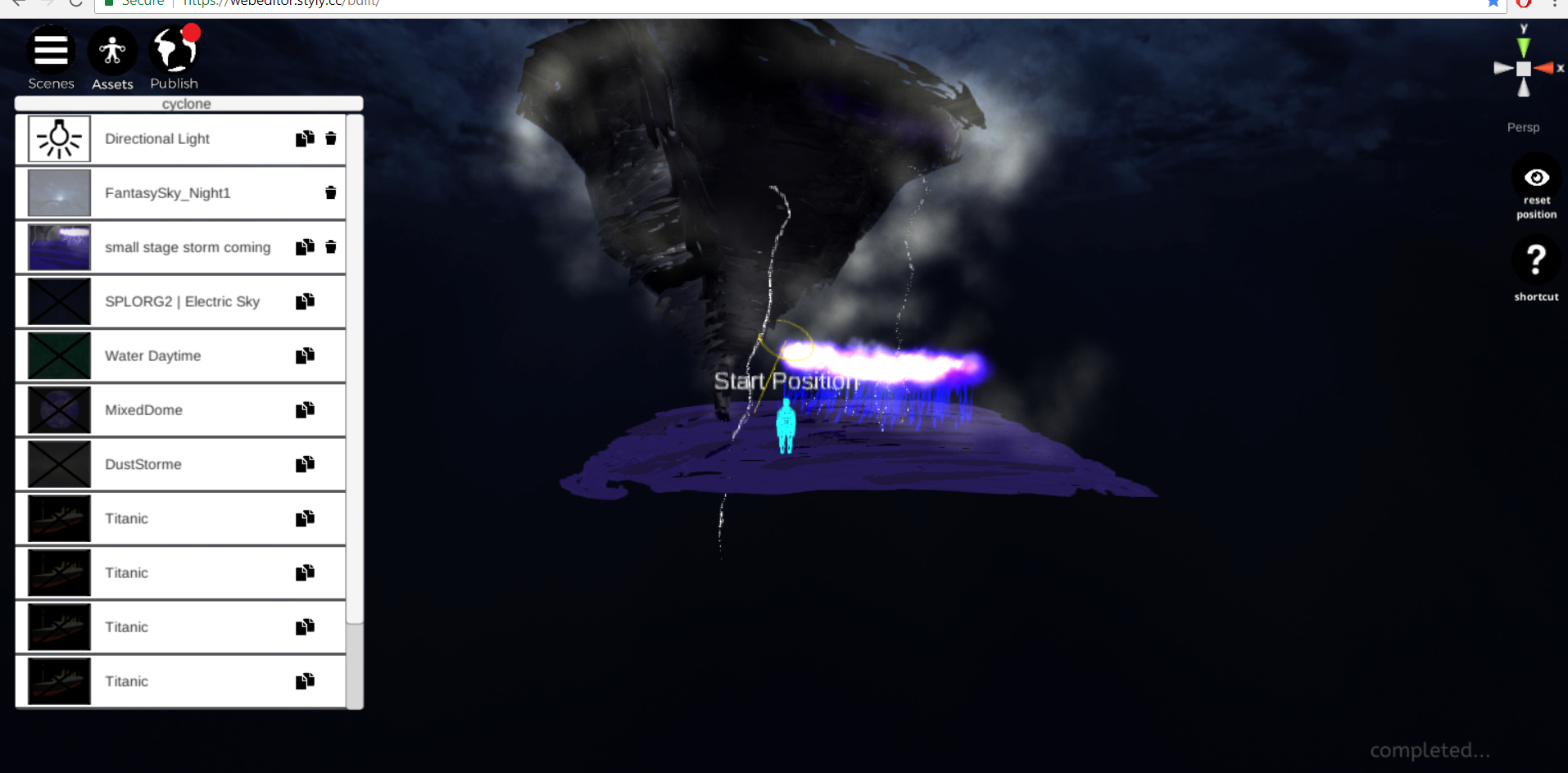 After that I setup the environment and placed the items according to my ease and also added the Sky and thunder lights in my scene. Here you can check the snapshot.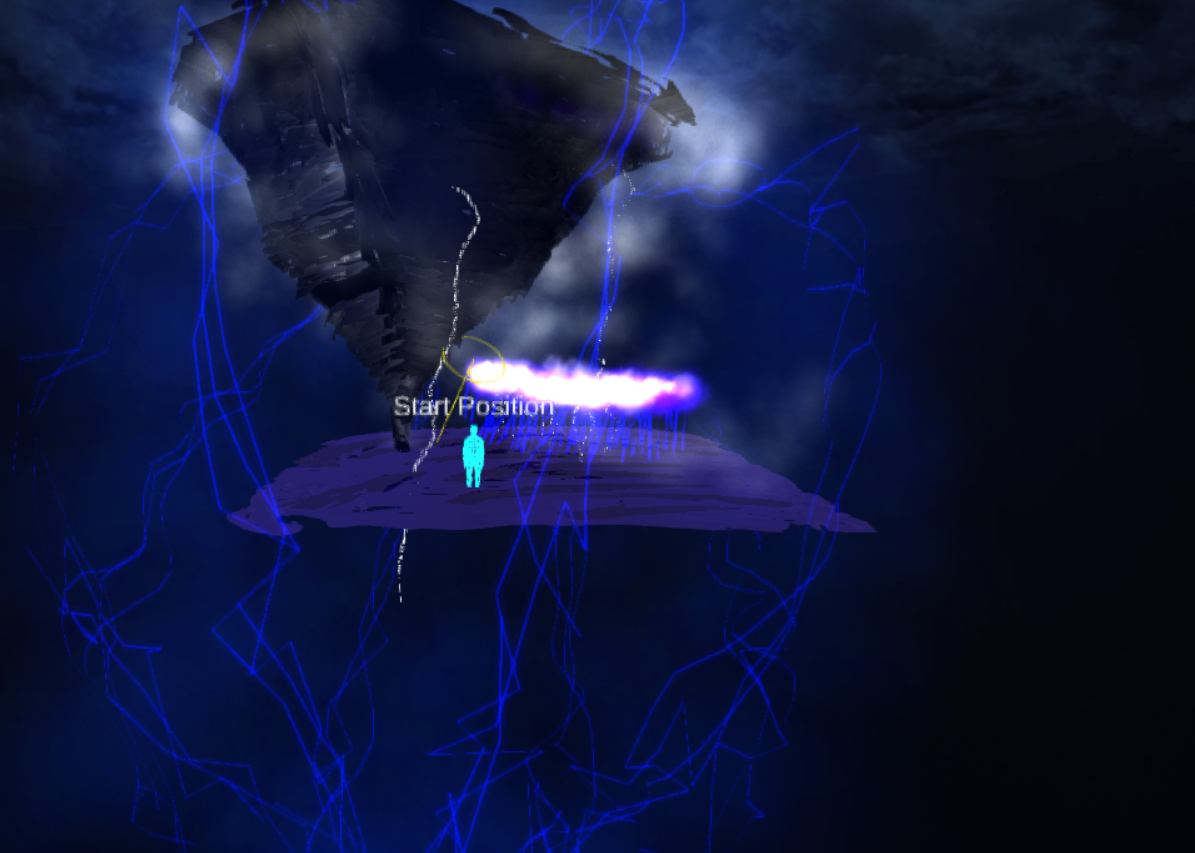 Then I added the mixed dome in my scene and adjust it to according to my scene.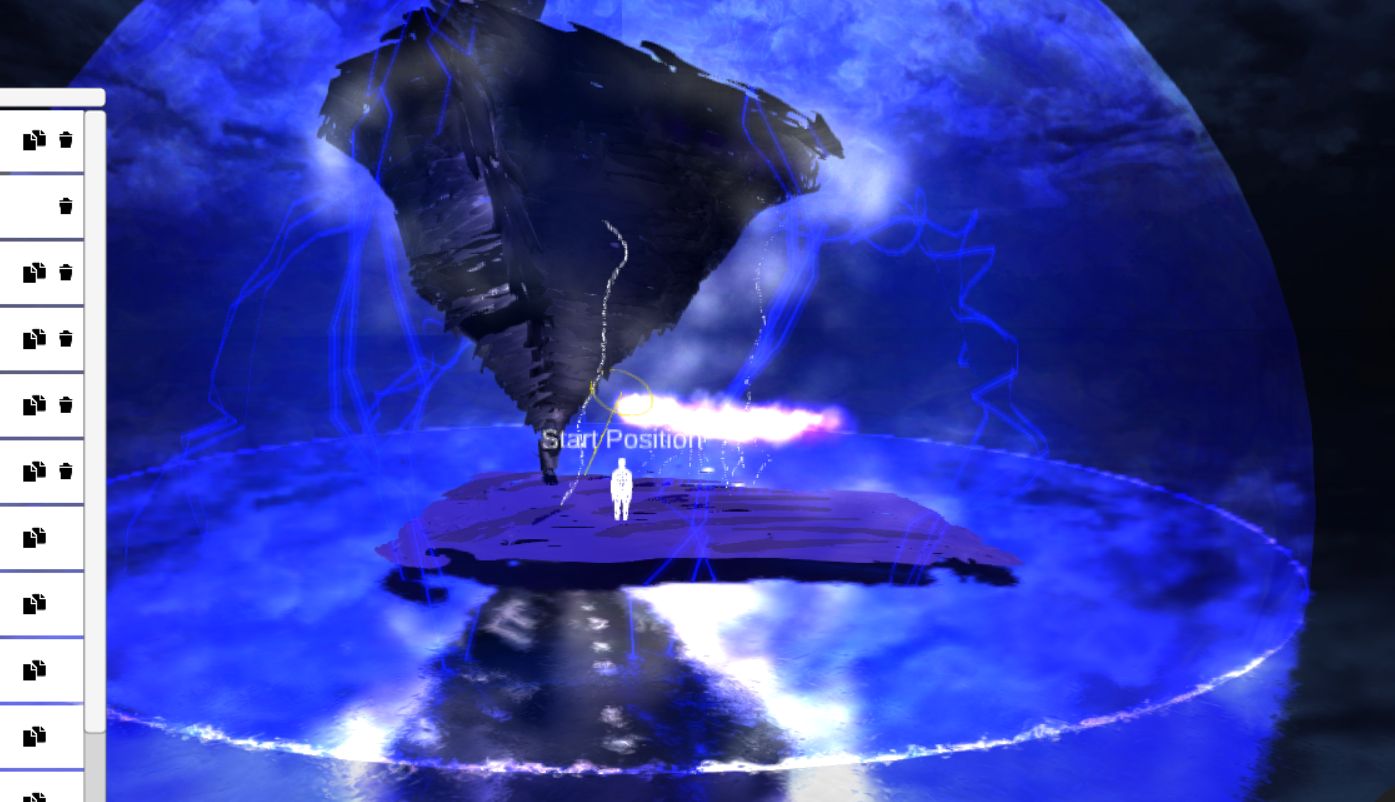 I also Added Titanic boats in my scene.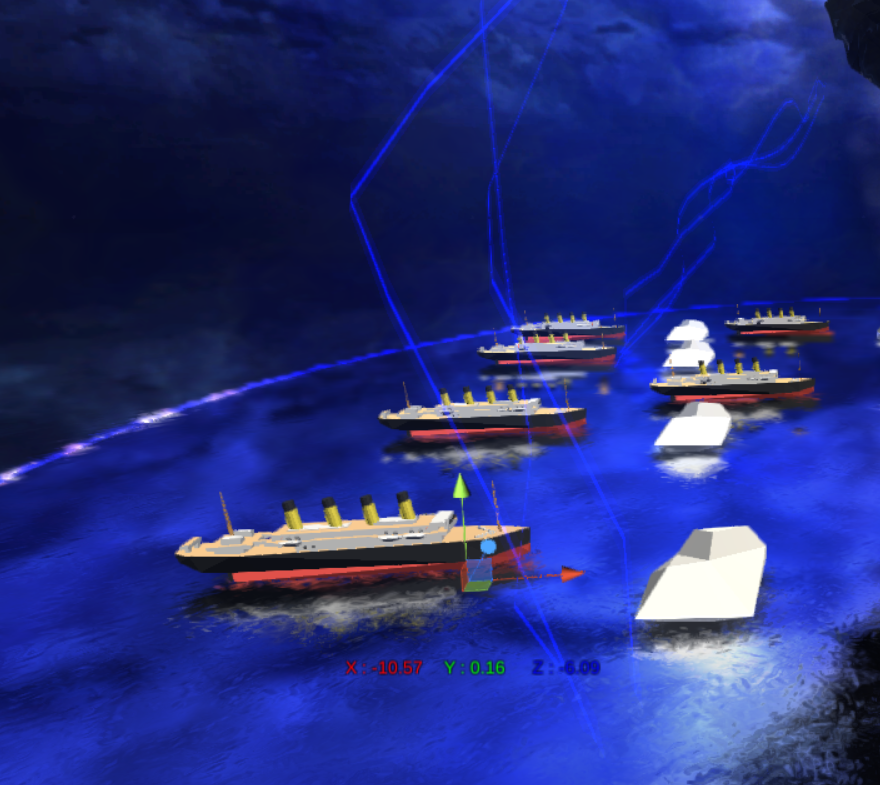 In this way I added things from STYLY assets store to create this amazing scene.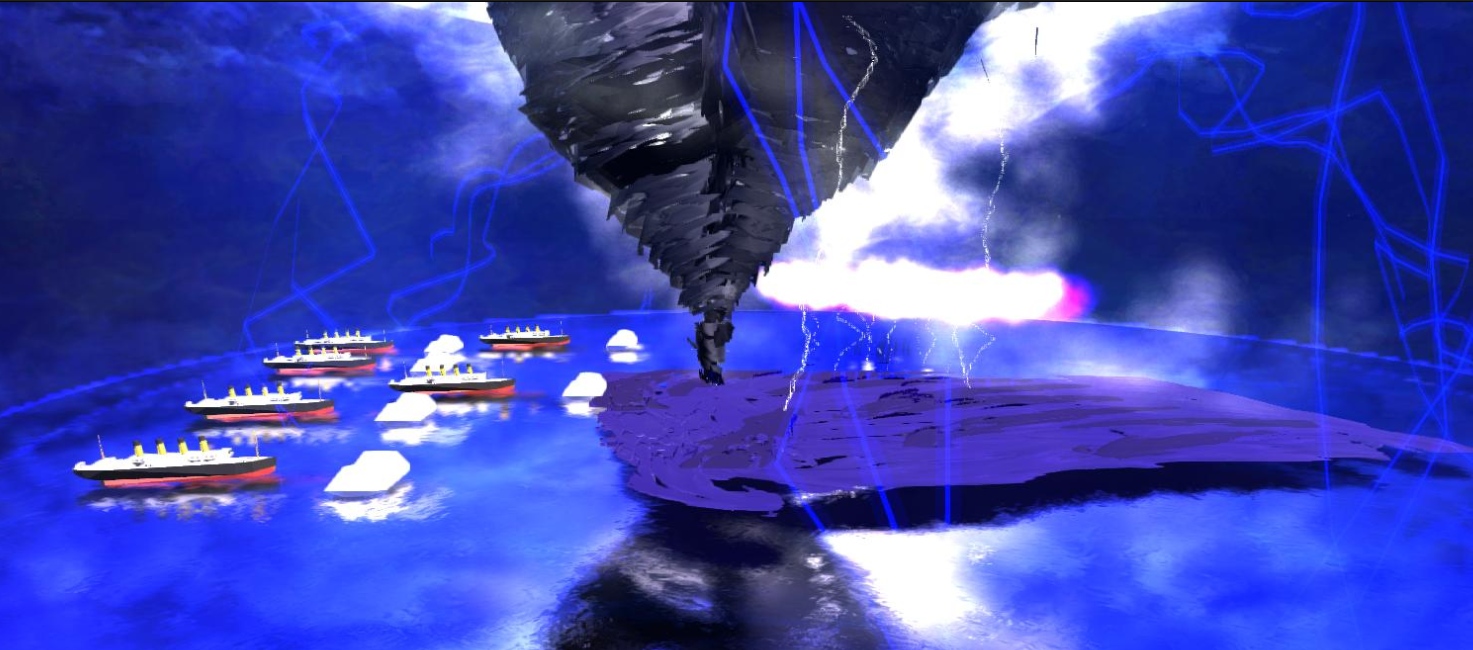 As you can see in the snapshots, I have only used STYLY assets to create eye catching environment. This is all that you need to do to create virtual reality environments. Now that you know the basics, let your creativity out and make the best Virtual Reality experience you can to amaze your friends!