翻訳がありません。下の翻訳ボタンを押してください。
Digital Environment 
Hello Everyone!! 
Digital art
 is an artistic work or practice that uses digital technology as an essential part of the creative or presentation process. Digital art is itself placed under the larger umbrella term as new media art.
Creation of environment 
STYLY is a virtual reality tool that allow us to create immersive virtual Reality experiences. So Today we learn how we can create digital art environment in STYLY so that we can experience it in virtual reality.First of all I searched in STYLY assets and found some useful assets for my scene and I added them into my scene as you can see in the picture.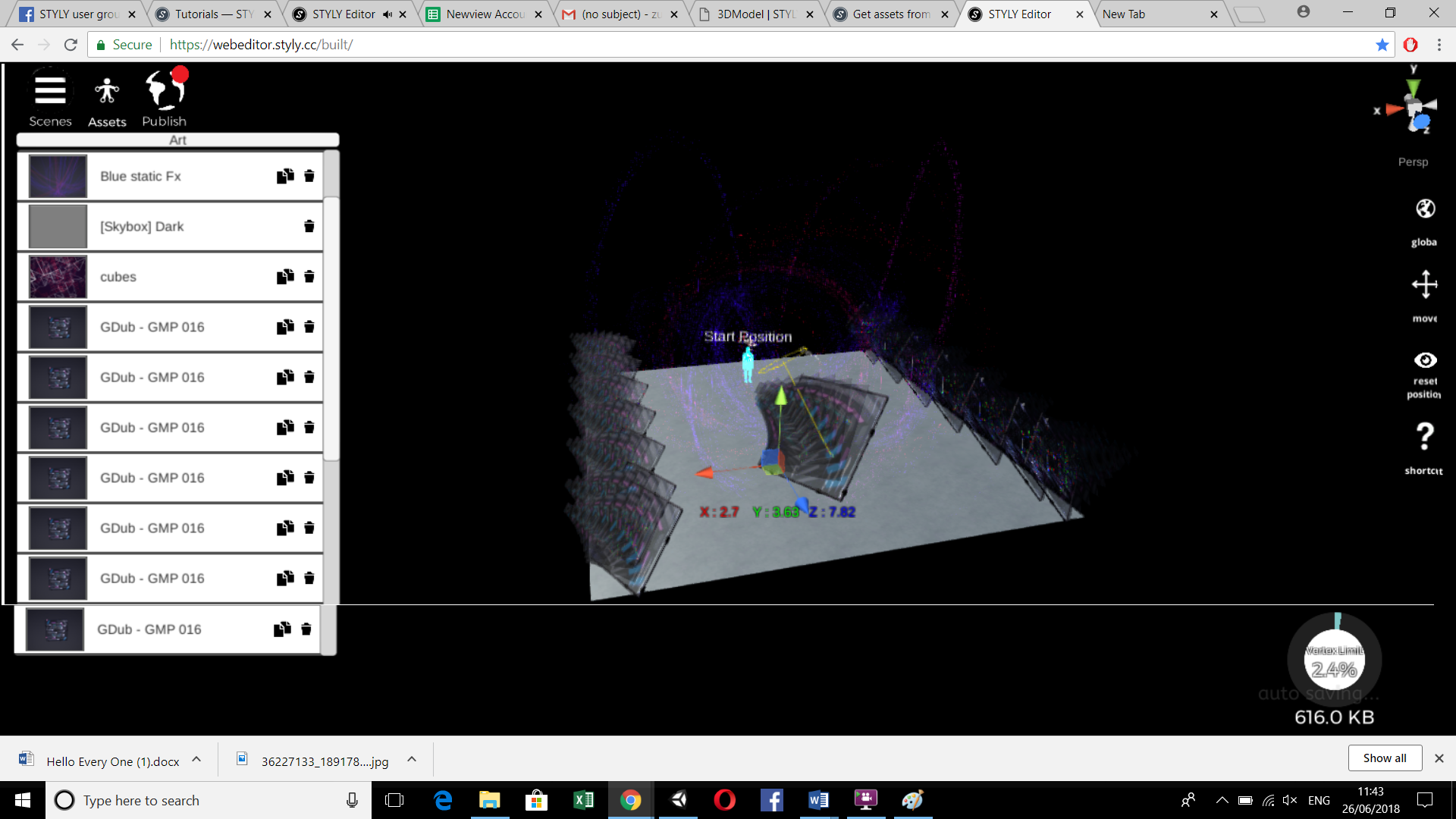 After that I added Sky and a useful ground in my scene.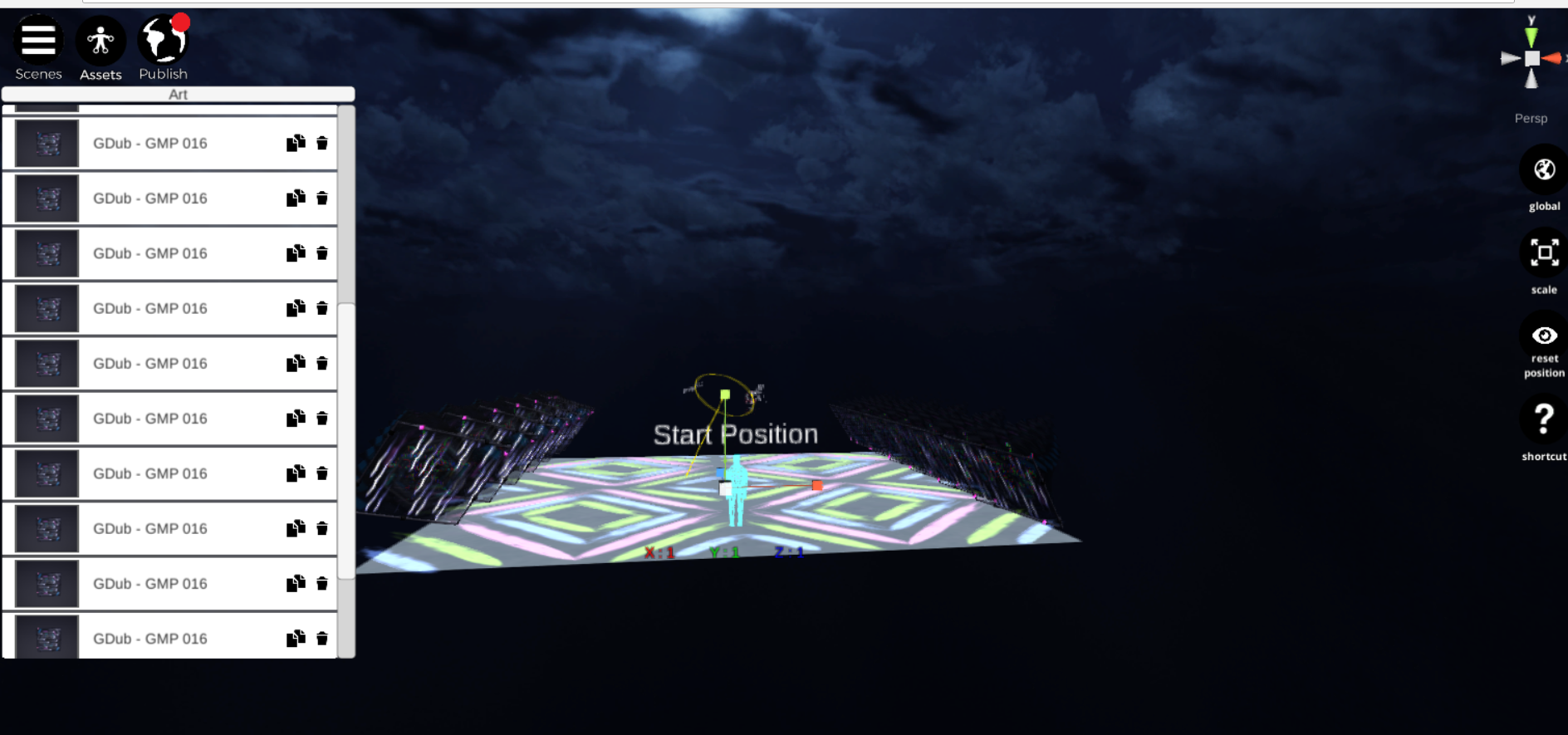 I also added SPLOURG2 Outers pace and resize it according to my scene requirement.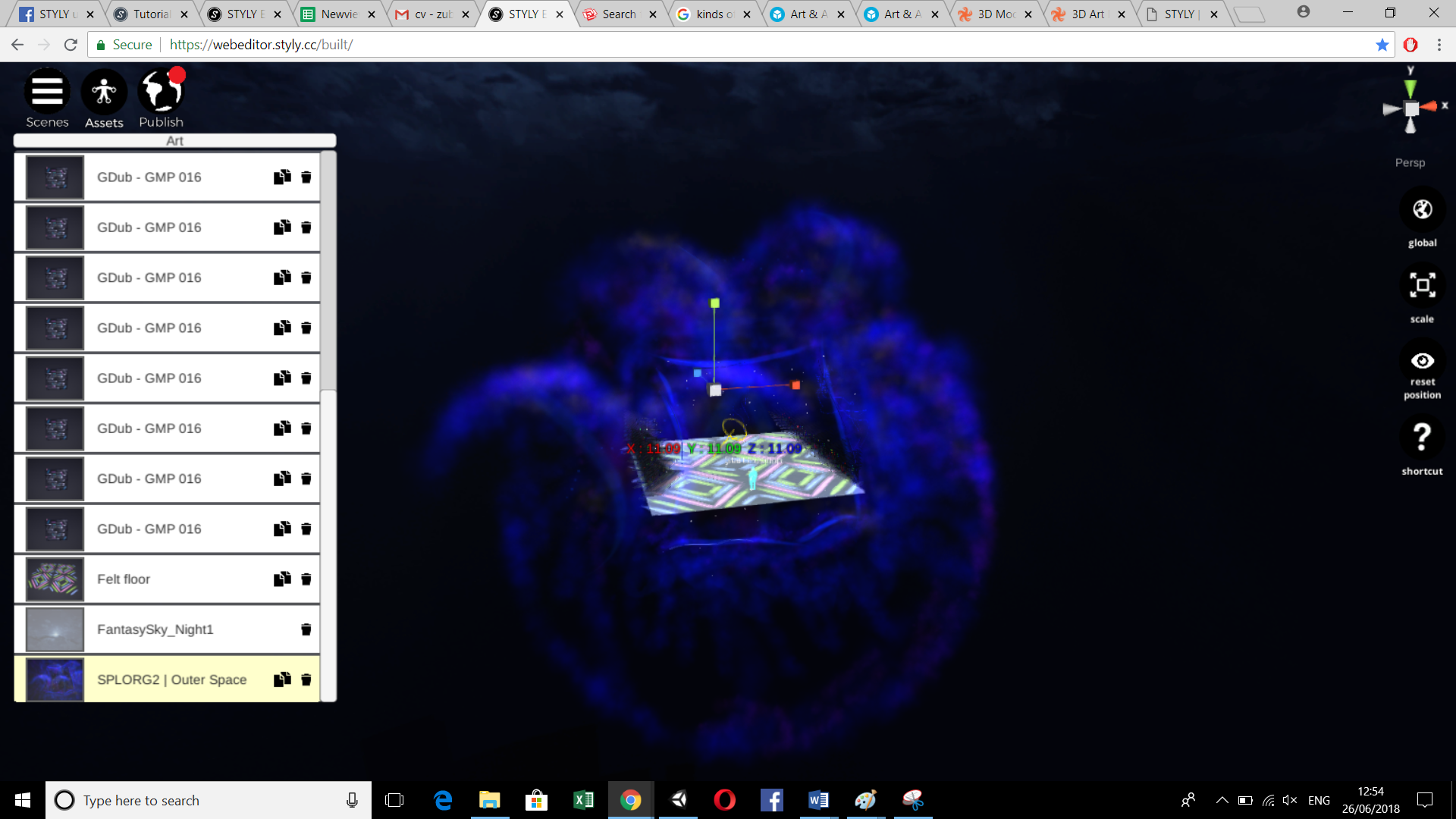 Creation of Animation
Then there created some moving digital picture in unity and then upload that prefab in STYLY.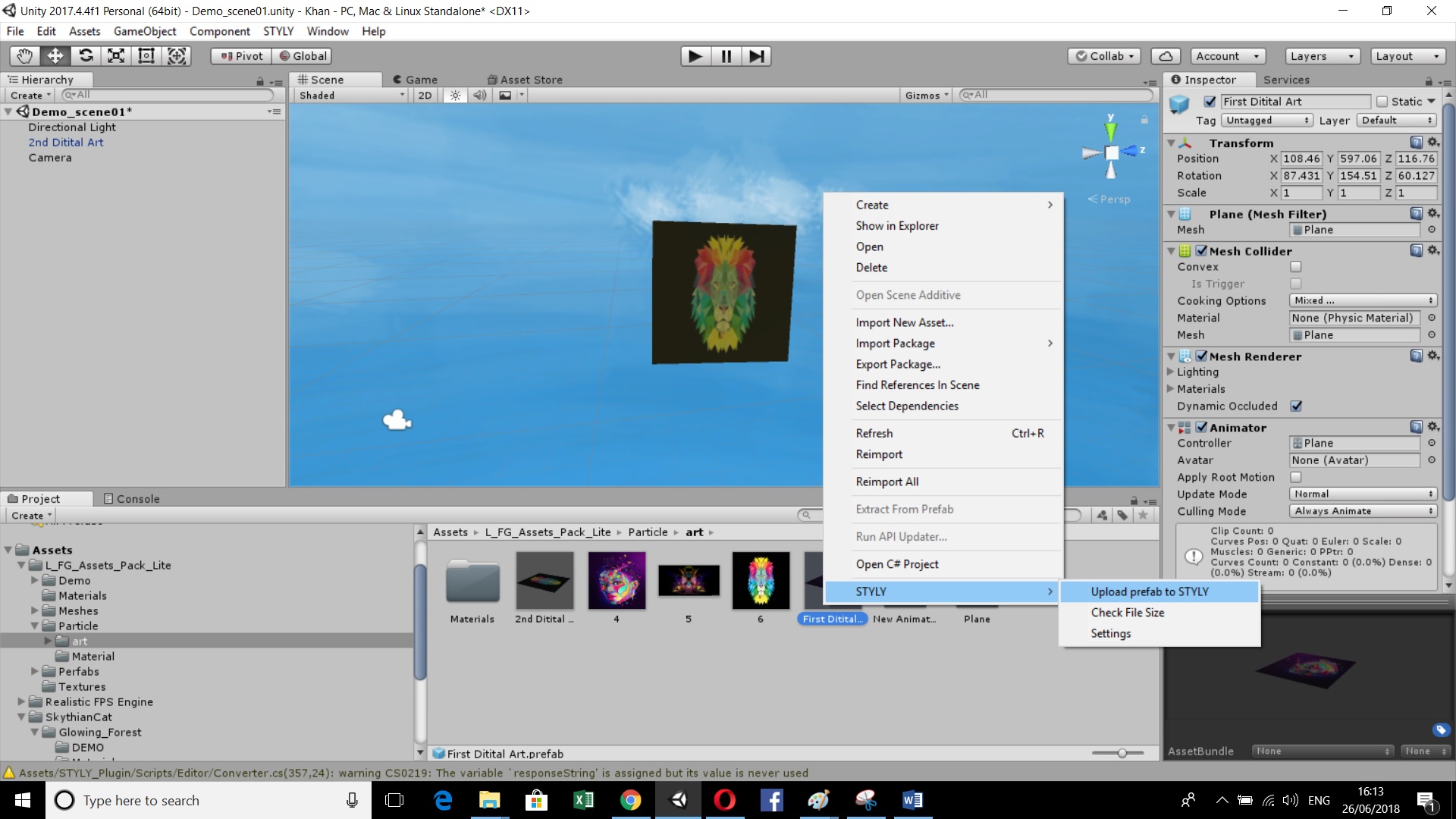 Final Environment
Similarly I completed my animation part in unity. Many things are already available in STYLY I just use them and created this Digital environment.

As you can see in the snapshots, I have only used STYLY assets to create eye catching environment. This is all that you need to do to create virtual reality environments. Now that you know the basics, let your creativity out and make the best Virtual Reality experience you can to amaze your friends!