翻訳がありません。下の翻訳ボタンを押してください。
Hello Everyone !!! Today we will learn how we can animate an object from a source point to destination point through Playmaker.
01.Import a model in Unity
So in my scene I animate a car that I downloaded from unity assets store and than I simply import that car into my scene.

02.Apply Playmaker code.
Now I added playmaker editor and added aa state on it. Then I added action Move towards.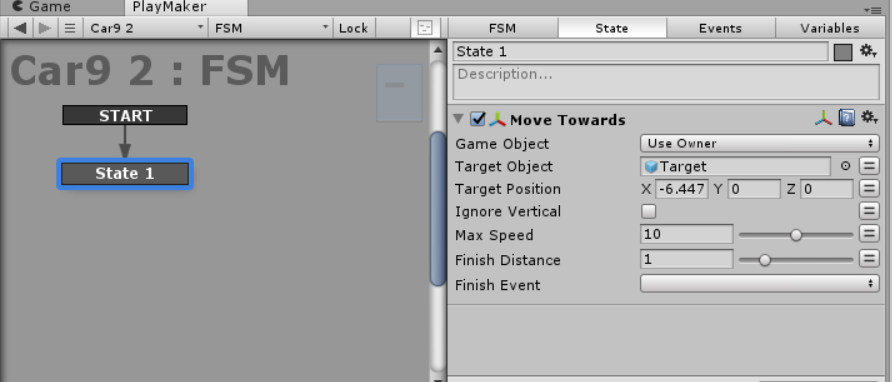 Move Towards Action Take Following Parameters. I Created A Simple Empty Game Object And Then Place It At Destination Point Where I Want To Reach. I Made Prefab Of That Target Empty Game Object And Pass It To The Target Object.
I Set The Max Speed To 10 you can increase it to according to your convenience
.
03.Uploading in STYLY.
Then I simply made a prefab of my moving car and then uploaded it into STYLY plugin.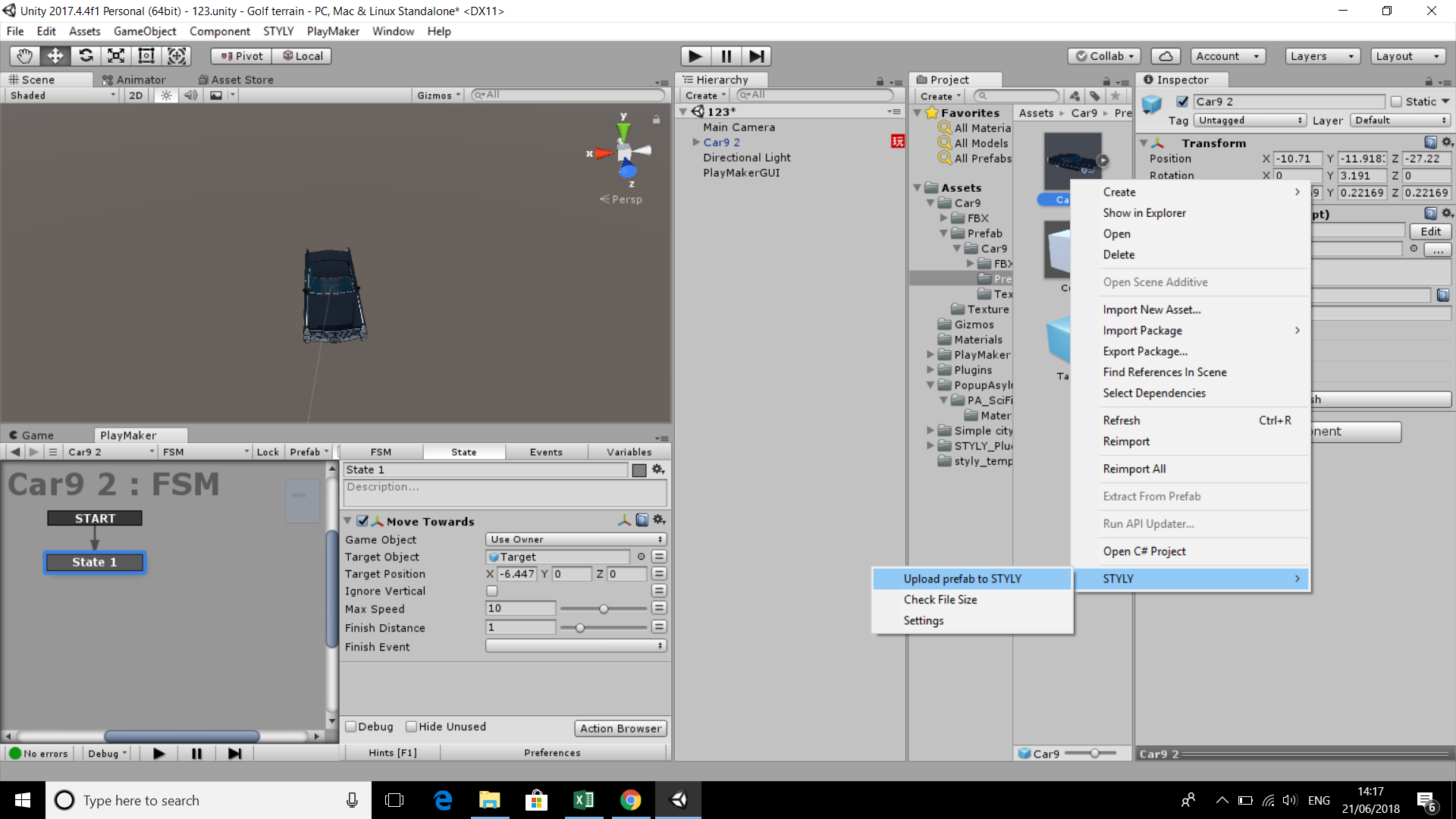 Here you can see it's working properly in in STYLY.