翻訳がありません。下の翻訳ボタンを押してください。
Necropolis
Hello Everyone!! A 
necropolis
is a large, designed cemetery with elaborate tomb monuments. The name stems from the Ancient Greek νεκρόπολις 
nekropolis
, literally meaning "city of the dead". The term usually implies a separate burial site at a distance from a city, as opposed to tombs within cities, which were common in various places and periods of history. They are different from grave fields , which did not have remains above the ground. While the word is most commonly used for ancient sites, the name was revived in the early 19th century and applied to planned city cemeteries, such as the Glasgow Necropolis.
Setup the Environment
STYLY is a virtual reality tool that allow us to create immersive virtual Reality experiences.So Today we learn how we can create Necropolis environment in STYLY so that we can experience it in virtual reality.First of all, I searched in unity assets store and found some useful assets for my scene. I simply download it into unity and then Import it into STYLY.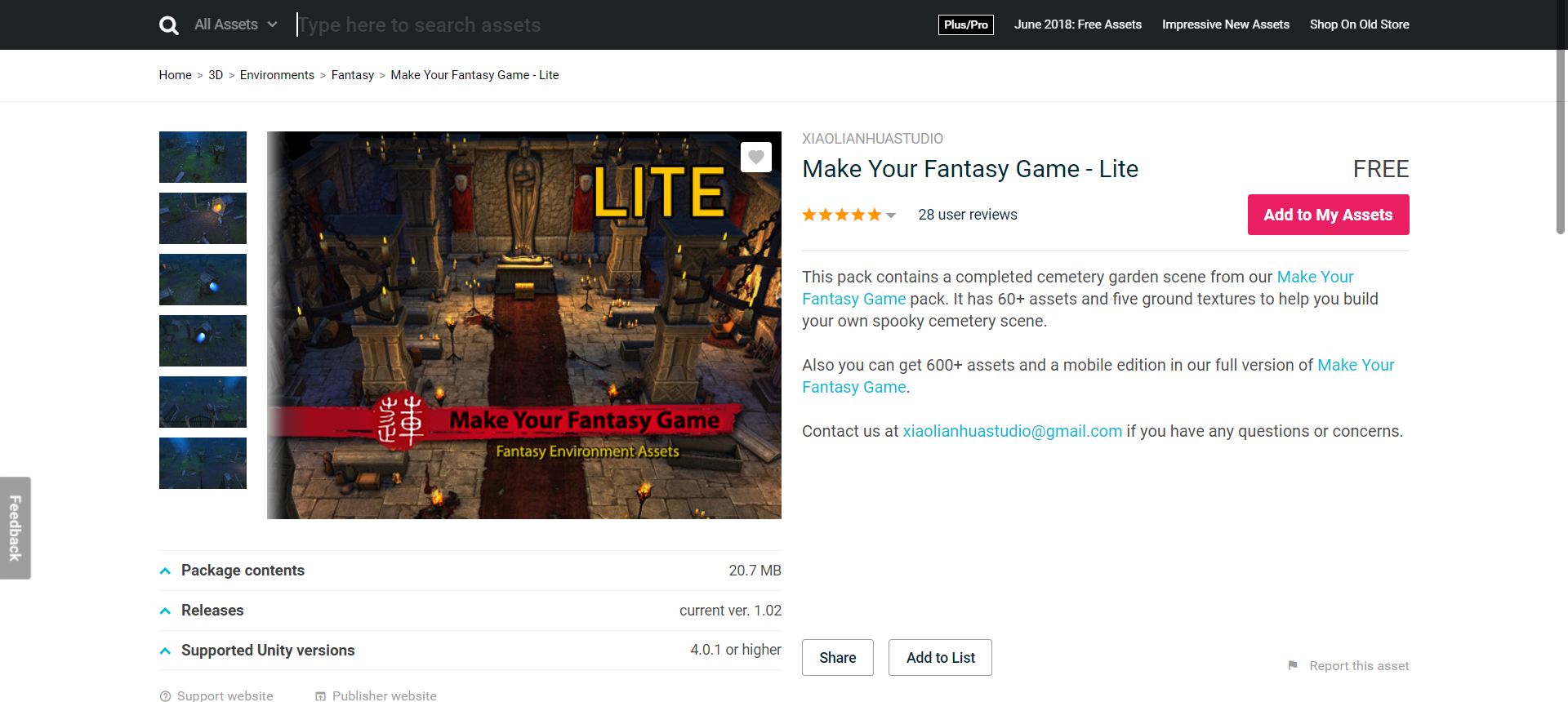 After that I setup the environment and placed the items according to my ease and also added the Sky and a useful ground in my scene.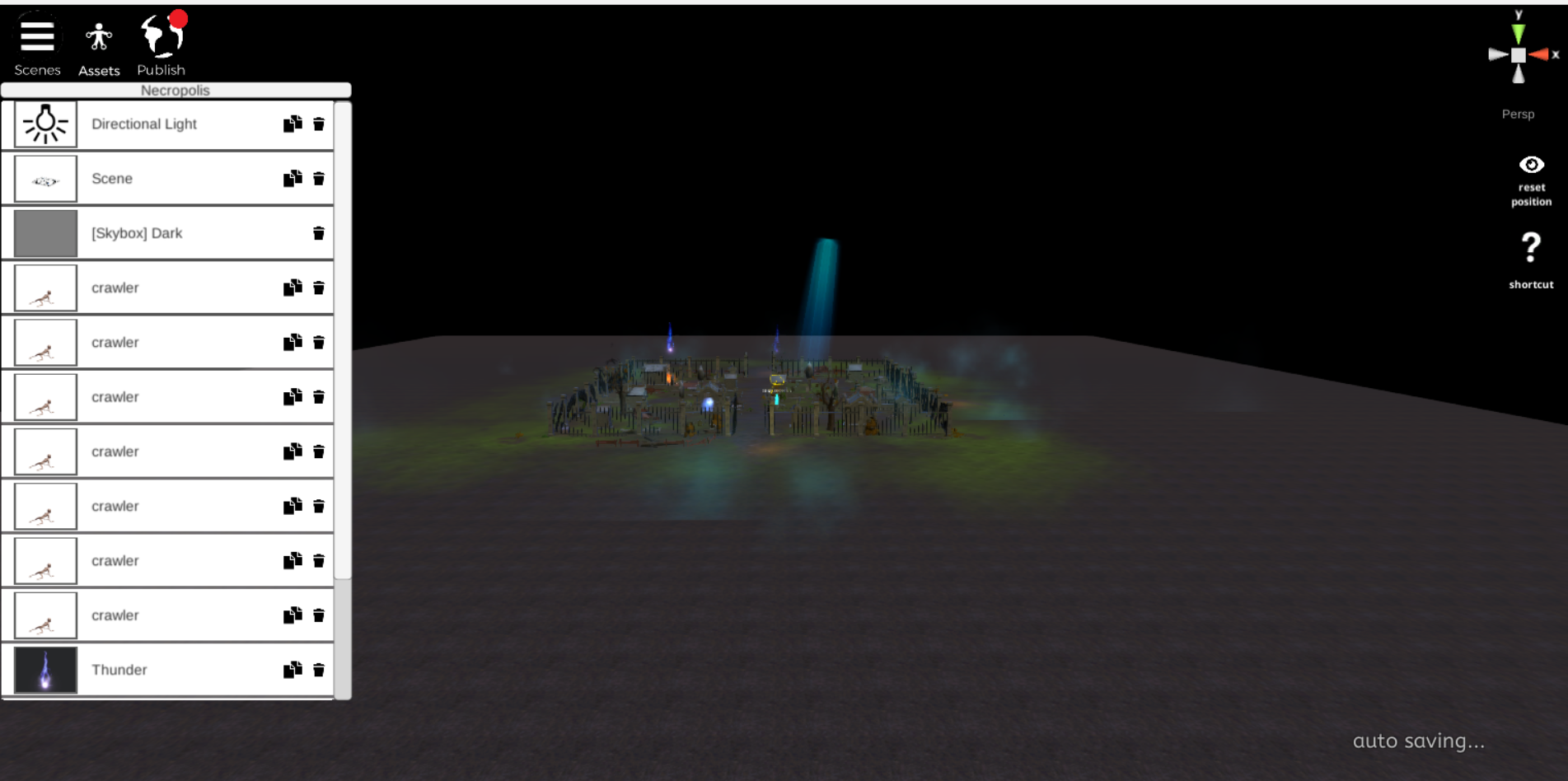 Creation of Crawler and  3D sounds
Then I created crawler and apply animation on it and also added 3d sounds. Then I upload them in STYLY.

Complete Envirnment
I also Added bats and thunder light from STYLY from STYLY Assets. In this way I completed my whole environment.

As you can see in the snapshots, I have only used STYLY assets to create eye catching environment. This is all that you need to do to create virtual reality environments. Now that you know the basics, let your creativity out and make the best Virtual Reality experience you can to amaze your friends!