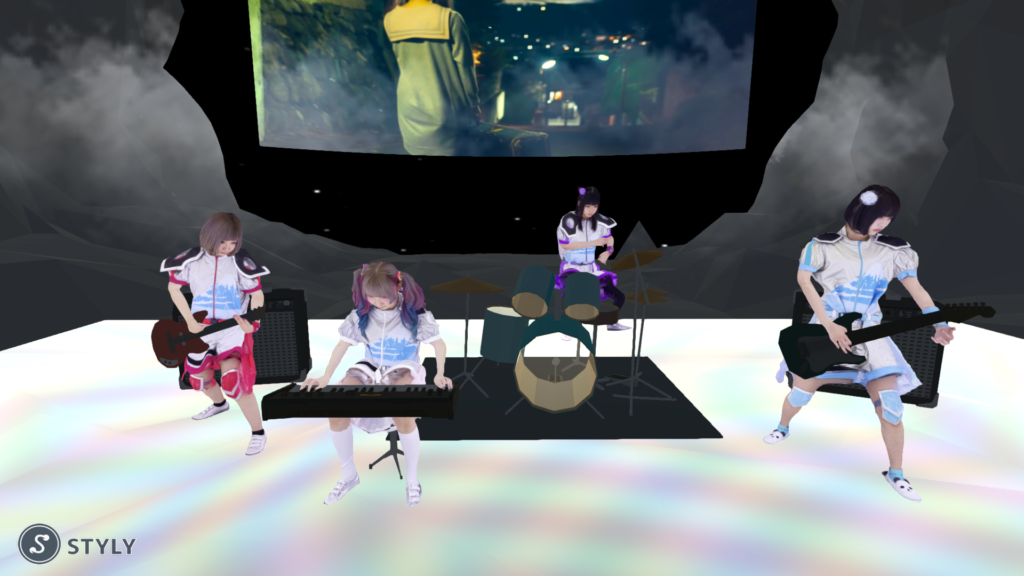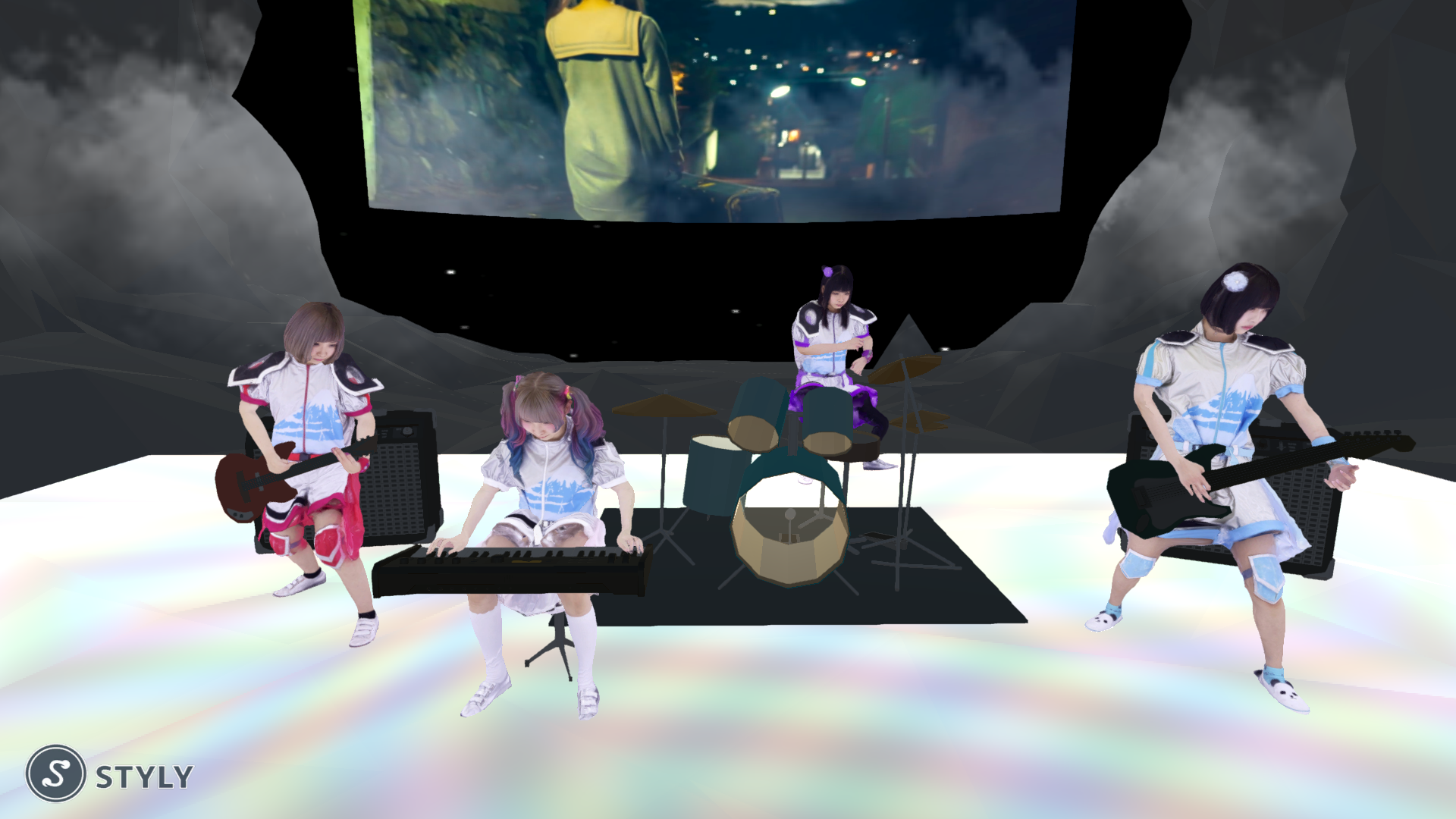 This is 'Yurumemo!'. In this series, I introduce how to make a VR space to exhibit costumes. This second episode is 'Night Hiking'. 'Night Hiking' is the space where members of 'You'll Melt More!' play music with instruments, and I made it only by Google Poly except for the models of 'You'll Melt More!" members. You can make it only by STYLY Web Editor without using Unity. Now, I explain concept design (direction for space design) and the actual design process in the same way as the previous article.
Concept design (direction for space design)
'Night Hiking!' by 'You'll Melt More!' (Official Music Video)
I just translate the music video of 'Night Hiking' into the concept (Is it just me who want to go hiking with 'You'll Melt More!'??  It's just my wild fancy…).  STYLY now realizes your wildest fancy.
I clipped the scenes at 1:55 and 3:59 from the video and decided to build up the VR space where 'You'll Melt More!' play music in a cave with some constellations shining'. As I made most of this space only by Goole Poly, you can reproduce it without too much effort, I think. Now, I explain how to make the space.
How to make the space
I will show how to make the space shown above.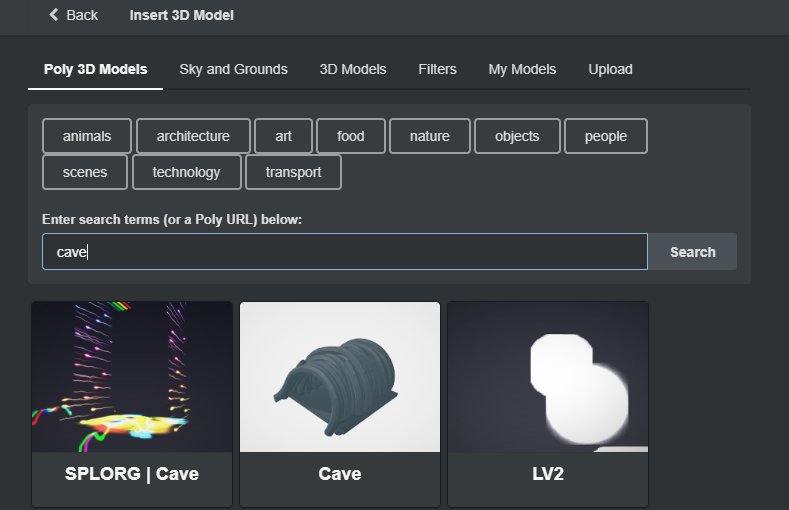 Poly 3D Models – snapshot #1
Firstly, search the cave like this in Google Poly. Press the 'Asset' button and select '3D Model' > 'Poly 3D Models', and then click the 'Search' button with the word, 'cave', entered in the search box. Click 'Cave(Part 1 of 3)'.
The cave appeared in the Scene, but it looks too small. Let's scale up it. Click the numbers and enter 20 for each direction, X, Y and Z.
It's been scaled up. The cave is now completed. Next, we make the foot of the 'Start Position' doll level to the height of the ground. Switch the cave to 'move' mode and change the x, y and z value to 0, 10.5 and 0 respectively. Then, let's make the constellations spinning.
Click 'Image' in the 'Assets' menu, and then upload the image of constellations. Select 'Rotating Sphere' under '3D Rotating Screens' when you upload the image.
Then, a celestial sphere rotating appeared in the space. But you need to scale up it as it's too small.  Set the scaling factor to 40 for each direction, x, y, and z.
Now we made a space to display some constellations rotating. Once you add the stage, the musical instrument for each member and the members of 'You'll Melt More', it'll be completed. You can tune the space to what you imagined by some tweaks (Resizing the assets and adding a motion to the image). Please try again and again to find the way to realize your idea. Do try and error with your own thought. It's the best part of designing work in STYLY.