Online lectures on both VR and AR with instructors who are defining the next generation of expression.
NEWVIEW SCHOOL is a joint project by Psychic VR Lab (Shinjuku-ku, Tokyo) providing VR/AR/MR creative platform STYLY (https://styly.cc), the Parco Corporation (headquartered in Shibuya-ku, Tokyo), and the Loftwork Corporation (Shibuya-ku, Tokyo) that launched in 2020! 
Psychic VR Lab is happy to announced the second phase of "NEWVIEW SCHOOL", a program design to help students learn about xR* as a comprehensive art form, is starting in July 2020. We are currently accepting student applications.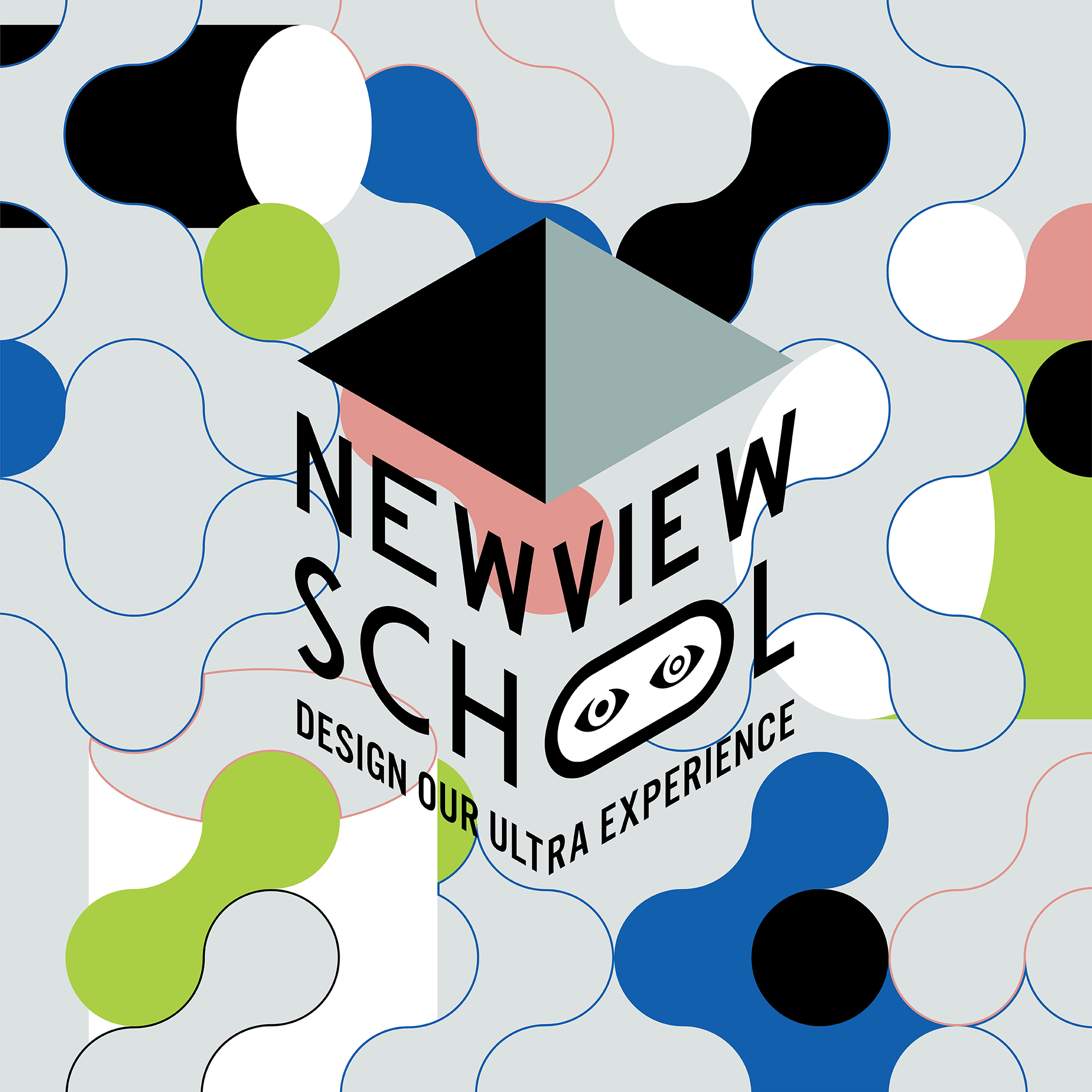 *xR is a generic term for technologies that provide new experiences by combining the real world with the virtual one, such as VR (virtual reality), AR (augmented reality), and MR (mixed reality).
Website- https://newview.design/school/2020/
As part of the activities of NEWVIEW, we offer a school which includes learning programs for discovering and fostering the next generation of artists. NEWVIEW is an experimental project/community that pioneers new creative expression and design of experiences in three-dimensional space. In conjunction with NEWVIEW AWARDS, a global VR content award in the fashion, culture, and the art fields (details for fiscal year 2020 will be announced at a later date), we plan to accelerate the development of new expressions and the expansion of our global community. In last year's first phase there were 89 applicants and 51 students. There were two winners and eight finalists selected for the NEWVIEW AWARDS 2019, which contributed to the development of new talents and experiences.
New Update: NEWVIEW SCHOOL – xR Program Second Term – Is Now Available Online
The theme for the second term of the NEWVIEW SCHOOL is "Learning xR – a comprehensive art form: "Designing for an Experience". In this second term, we are going to add AR to the field of study and update the school to an xR art school. This differs from our first term which focused only VR content creation. Our instructors are guiding artists who have boldly incorporated digital technology into their works. We have prepared a curriculum with diverse and essential ideas for xR expression with a comprehensive and artistic aspect. In addition, all lectures are available online! The first term was only available in Tokyo and Kyoto, but it will be available for students from all over Japan. To learn about "STYLY" and "Unity" as production tools, we will provide an environment where students can take online courses in advance (Please note that in the future we plan to provide other online learning programs); students can concentrate on learning expression-specific skills and create artworks at the school.
In fiscal 2020, we also plan to launch NEWVIEW SCHOOL in Taipei, Taiwan (details to be announced later).
Online Information Session: Held On June 3, 2020
An advance information session for those considering taking the course will be held online on Wednesday, 3rd June, 2020.
Find more information- https://newview-school2020-info.peatix.com
Overview of the NEWVIEW SCHOOL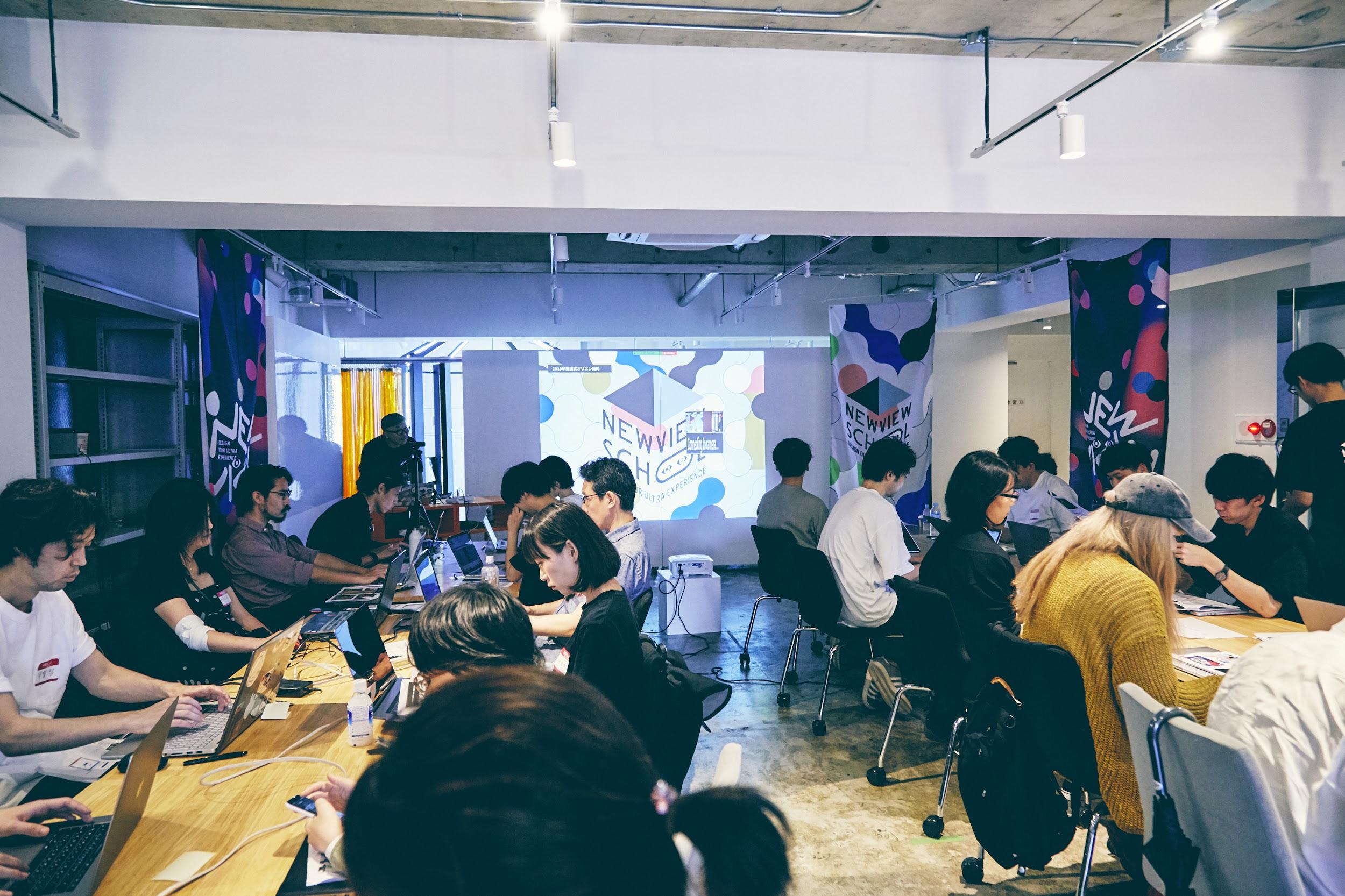 The above photograph is from last year's NEWVIEW SCHOOL Program.
Official Website- https://newview.design/school/2020/
Features
・Our instructors are artists who want to explore new ways of expressions.
・Learn and experience designing in VR and AR using "STYLY" and "Unity".
・Create a graduation (final project) xR work to be entered in to the NEWVIEW AWARDS 2020.
Enrollment Period
18th May 2020 (Monday 13:00) – 12th June 2020 (Friday 17:00)
Prospective Students
・Open to candidates who are engaged in creative activities and want to present their works (video, graphic, music, etc.) as xR content.
・Strong interest in three dimensional representation (VR/AR/MR).
Entry Conditions
・PC users, preferably with the recommended operating environment for STYLY (STYLY Studio) below,
OS: Windows (64bit), Mac GPU: discrete GPU (NVIDIA, AMD), Intel
Read more here (https://styly.cc/ja/manual/styly-qa/)
・Submit your work to NEWVIEW AWARDS 2020 as a graduation project.
・You must have completed the online curriculum of "STYLY" and "Unity" by the start of the NEWVIEW SCHOOL Term. 
※Individual notification when the learning course is confirmed after application.
・Applicants need to ensure a network environment necessary for online enrollment.
Opening Date and Time
Starts: 4th July, 2020 (Saturday) – (14 sessions in total)
7/4 (Sat), 7/11 (Sat), 7/18 (Sat), 7/25 (Sat), 8/1 (Sat), 8/8 (Sat), 8/15 (Sat), 8/22 (Sat), 8/29 (Sat), 9/5 (Sat), 9/12 (Sat), 9/26 (Sat), 10/10 (Sat), 10/17 (Sat)
Time
16:00 – 19:00
Venue
Online lecture: Zoom
Secretariat: "TIMEMACHINE" (3F, No. 24 Sky Building, 1-34-3, Shinjuku-ku, Tokyo)
Main Venue: Online and Live ZOOM lectures.
Secondary Venue: Face-to-Face lectures may be available after settlement of COVID-19 pandemic.
Capacity
40 persons
Student Internship: 5 students*
*Interns will be a part of management team with our Secretariat. Work can include writing reports, etc. Lecture fees will be waived for all interns.
Tuition Fee
50,000 yen (tax included) *for all lectures.
You will be asked to purchase the software and other items necessary for some of the lectures, which costs less than 10,000 yen.
Lecturer
In addition to lectures, instructors will also hold tutorial groups for giving feedback.
[Seminar Lecturer]
Shunichi Suga (Cognitive Designer)
Akihiko Taniguchi (Artist)
Kitasenju Design (Programmer/AR Creator)
Satoru Higa (Visual Artist/Programmer)
[Guest Lecturer]
Gavin Ito (Editor)
Masatoshi Tamaru (Short-Short Writer)
Akio Koizumi (Artist)
Curriculum and Schedule (Tentative)
July 4 (Sat)
School Opening Ceremony and Orientation
July 11 (Sat)
Introduction- What is T3DSpatial Representation (Lecturer: Gavin Ito)
July 18 (Sat)
Introduction- Storytelling (Lecturer: Masatoshi Tamaru)
July 25 (Sat)
Introduction- Perception (Lecturer: Shunichi Suga)
August 1 (Sat)
Presentation of Plan (Student Assignments)
August 8 (Sat)
VR Designing Expression and Experience I (Lecturer: Akihiko Taniguchi)
August 15 (Sat)
Lecture: VR Designing Expression and Experience II (Lecturer: Akio Koizumi)
August 22 (Sat)
AR (Augmented Reality) Design for Expression and Experience I (Lecturer: Kitasenju Design)
August 29 (Sat)
AR (Augmented Reality) Design for Expression and Experience II (Lecturer: Satoru Higa)
September 5 (Sat)
Tutorial Session- Mid-term Presentations
September 12 (Sat)
Tutorial Session- Assignment Revision
September 26 (Sat)
Tutorial Session- Brushing up Your Work
October 10 (Sat)
Tutorial Session- Critique of the Works
October 17 (Sat)
Special Support for Award Entry
Lecturer
Gavin Ito (Editor)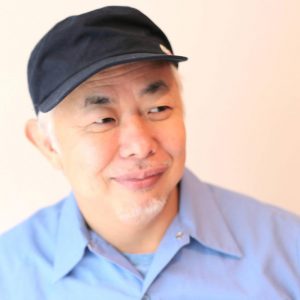 Born in Kanagawa, an editor and professor at Joshibi Junior College of Art and Design. He continues to be "editorially" involved in things other than editorials, such as games, exhibition spaces, advertisements, and videos. He is also active as an artist, exhibiting his work at the 2019 Aichi Triennale. Recently working on the web media NEWREEL, with focuses on visual expression.
Masatomo Tamaru (Short-Short Writer)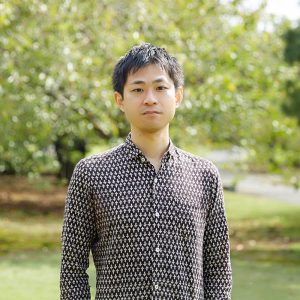 Born in 1987 in Ehime, Japan. In 2011, he wrote his first work called "Sakura", which was published in "Monogatari no Luminarie", and in 2012, he released "Umizake", the winner of the first prize in Jyuritsu-sha Short Shorts Contest. Umizake was made into a short film starring Peace Naoki Matayoshi and screened at the Cannes Film Festival and other venues. He was the president of the jury for the Bokchan Literary Award, and has been a standard-bearer of contemporary short shorts, giving lectures all over Japan. The writing course will be used in Japanese language textbooks (educational publications) for fourth graders starting in 2020, and in 2005 he launched the Short Shorts Garden, a website for submissions of 400-character works, in an effort to further promote the course. He is the author of many books, including "Bottle of the Sea Color" and "Otogi Company". Media appearances include many enthusiastic continents and SWITCH interview gurus. 
Official website: http://masatomotamaru.com/
Mr. Shunichi Suge (Cognitive Designer)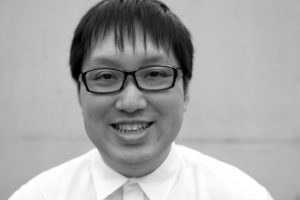 His main activity is to propose new values to society through the research and development of problem design and new expressions based on cognitive design from human perception. Main work includes ID video for NHK ETV's 2355/0655, concept research for the 21_21 DESIGN SIGHT exhibition "Unit Exhibition," and exhibition director for the same exhibition "Athlete Exhibition". He is the author of "Difference" (co-authored with Bijutsu Shuppansha), "Behavioral Economics Comics: Henteconomics" (co-authored with Magazine House), and "Observation Practice" (NUMABOOKS). His major exhibitions include "Aichi Triennale 2019" (Aichi Prefectural Museum of Art, 2019), "Principles of Directionality" (SOBO, Tokyo, 2017), and "Rightly, we can only imagine". (Design Gallery 1953, Tokyo, 2019). He is a lecturer for the Department of Integrated Design, Tama Art University.
Akihiko Taniguchi (Artist)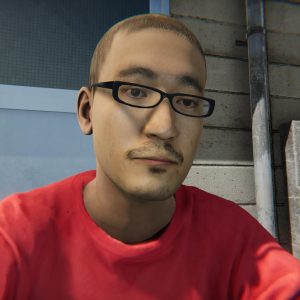 Lecturer at the Media Arts Course, Department of Information Design, Tama Art University. His works are presented in various forms, including media art, net art, video, and sculpture. His major exhibitions include "Internet Art in the Future – Post-Internet Reality" (ICC, 2012), "SeMA Biennale Mediacity Seoul 2016" (Seoul Municipal Museum of Art, 2016), "Exuding Board" (GALLERY MIDORI, SO, Tokyo, 2015), and "Super, Now, Here" (CALM & PUNK GALLERY, Tokyo, 2017).
Meiro Koizumi (Artist)
Born in 1976; in Gunma, Japan. After graduating from the International Christian University, he moved to the UK to study visual expression at Chelsea College, London. In recent years, he has participated in numerous domestic and overseas exhibitions, including projects at the Museum of Modern Art in New York, BMW Tate Live at Tate Modern, and in 2015, his first large-scale solo exhibition, "Captured Voices Dream of Silence," featuring both early and new works, was held at Arts Maebashi, and in 2017, his solo exhibition at VACANT, "Empire Sings Today," with its bold images that cut deeply into the psychology of society and the individual, was met with great acclaim. At the Aichi Triennale 2019 "Tied Prometheus," he took on the challenge of creating his first full-scale theatrical work using VR technology.
Kitasenju Design (Programmer/AR Creator)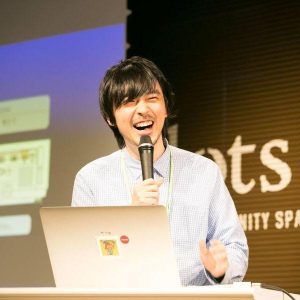 Programmer/AR creator living in Kitasenju; engaged in research and development of visual expression on interactive media such as applications, web, and VJ. In recent years, he has been working on many works of AR, including an exhibit at the AUDIO ARCHITECTURE exhibition at 21_21 DESIGN SIGHT and the development of the filter application MEISAI. http://kitasenjudesign.com/
Satoru Higa (Visual Artist, Programmer)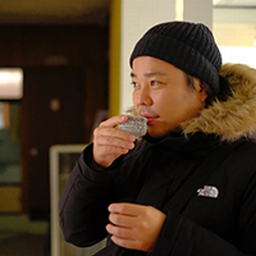 Born in 1983. Utilizing advanced programming techniques such as real-time 3D graphics and computer vision, as well as experience in various projects, he has been involved in a wide range of production activities such as installations, stage directions, VJing, live performances, and VR works.
Founded Backspace Productions Inc. in 2019.
NEWVIEW SCHOOL Organized by
Psychic VR Lab Inc.
About NEWVIEW
Launched in January 2018 as an experimental project/community that pioneers new creative expression and design of experiences in 3D space. With creators who embody culture in urban spaces such as fashion, music, video, graphics, and illustration, we will experiment with the design of next-generation cultural and lifestyle experiences that transcend the real and the imaginary. Through lectures and meetups in Japan and abroad, we are ensuring the discovery, cultivation, and exchange of the next generation of xR creators.
Website: https://newview.design/
NEWVIEW PROJECT

Contact: NEWVIEW Office at: info@newview.design
Download the press kit below, which includes the press release and logo.
https://bit.ly/368Hk9b