On 14 April 2023, STYLY was featured in the Japanese App Store Preview – Meet the Developer.
https://apps.apple.com/jp/story/id1617731701

Since the release of STYLY in 2017, Psychic VR Lab Co., Ltd. (developers of the STYLY app) has been providing production and creation tools and a distribution platform for VR/AR (hereinafter collectively referred to as XR) artists. Psychic VR Lab, has worked and continues to creatively direct numerous digital projects using XR technologies in collaboration with various companies, IPs, and regions.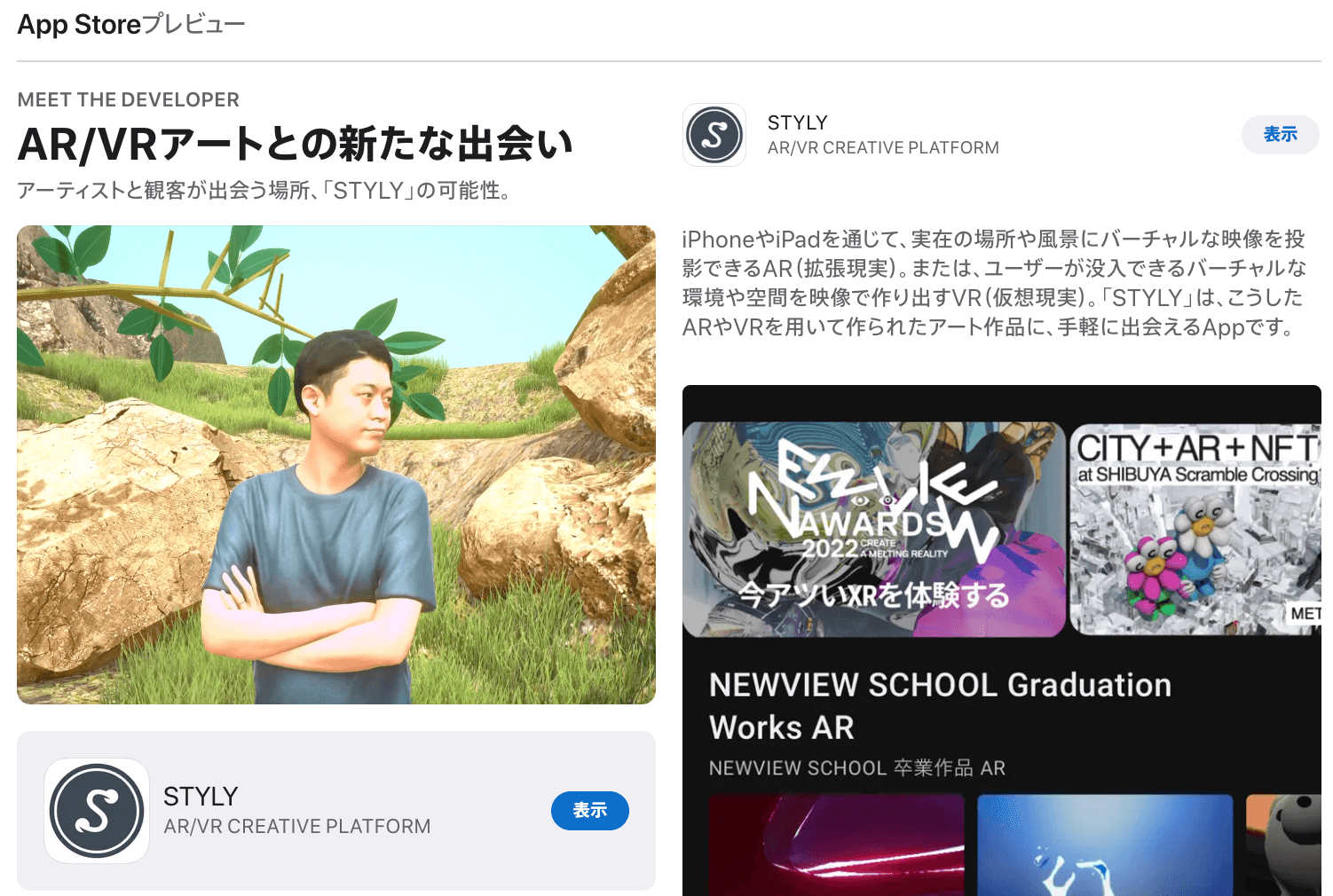 Since its launch, STYLY has become host to over 60,000 registered creators and artists and has grown to support over 90,000 pieces of XR content. The number of downloads of the mobile app that is used to experience this content exceeds 5 million*.
*this includes the KDDI mobile app Satch X powered by STYLY.
The digital artist culture found on STYLY is not limited to only Japan. The "NEWVIEW AWARDS," an XR content awards hosted by Psychic VR Lab, Loft Work, and PARCO, has been held for the past 4 years, receiving entrants from 14 countries from around the world. Since 2022, Psychic VR Lab has conducted XR artist development projects including schools, workshops, and meetups in Taiwan, New York, London, and Toronto. These projects have succeeded in supporting the expansion of XR artists using STYLY all over the world.
In the near future, Psychic VR Lab plans to create XR layers in numerous real locations, at which artists will be able to add new value and create an increase in human flow in real city spaces. This development project is called "City XR Entertainment."
Psychic VR Lab is currently proposing the possibility of AR experiences centered on culture in urban spaces not only in Japan but around the world. A new ecosystem will be developed from this directly bringing value to three parties: the location (or its owner, the landowner), the artist, and the audience that visits the location.
Furthermore, STYLY, together with KDDI, has been selected as an "ARCore Featured Partner Tool and Solution" (https://developers.google.com/ar) by Google.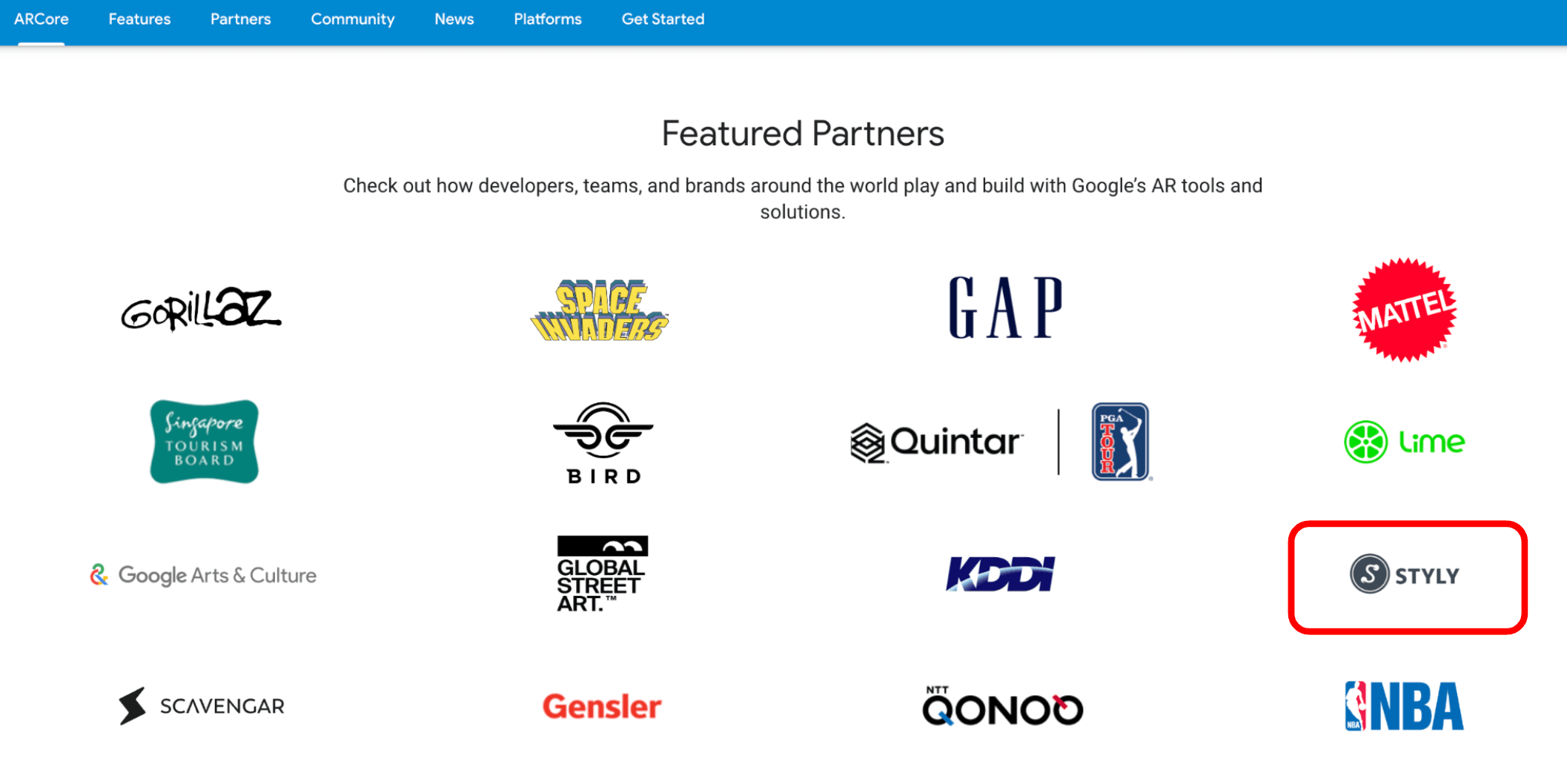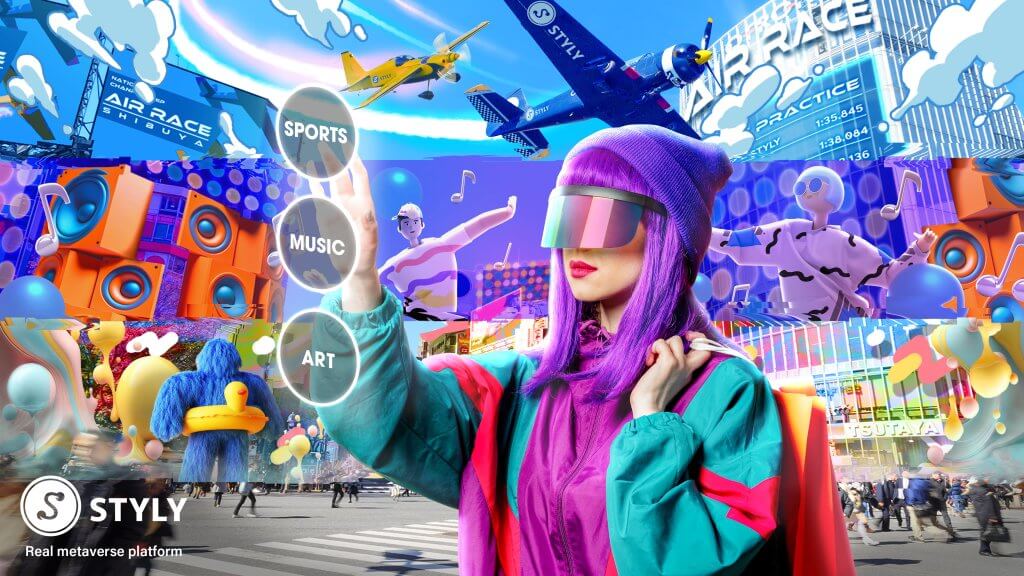 https://apps.apple.com/jp/story/id1617731701