'SWEETS_EMPIRE' where an animator, 'nuQ', rendered her enthusiasm for sweets to the full extent.
In the animation industry, nuQ is famous for her recent work for the MV, 'See no evil, hear no evil, speak no evil' by Wednesday Campanella, an artist, and being in charge of the promotional video of Nike.
Such a popular animator, nuQ, released a VR work, 'SWEET_EMPIRE'. This work is based on nuQ's hand-drawing graphics. In this VR space, she placed cookie fairies animated by Mixamo, a cookie house and a lot of gummy-candy stars all over the sky. This is THE kingdom of sweets. You can feel her strong enthusiasm from the work.
In this interview, I asked about the episodes from the concept of 'SWEET_EMPIRE' and its design process.
Profile
Artist and Animator

Her grauation animation work, 'NEW TOKYO ONDO' won the 18th Student CG Contest Grand Prize and the 16th Japan Media Arts Festival Recommended Work, being screened in many places inside and outside Japan. In addition to holding private exhibitions in the galleries such as pixiv Zingaro, TETOKA, she produces CMs, MVs and illustrations for many clients.
Reference: http://jpnk-jp.com/artist/nuq/
A brain ruled by 'sweets'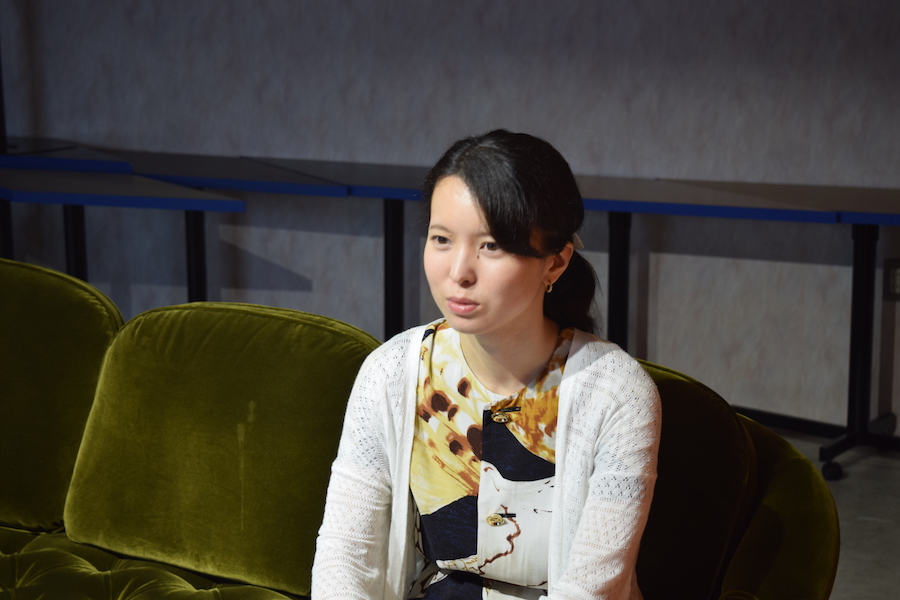 —What was your first impression of the VR work?
nuQ: At first, I hesitated because I thought VR was for the people who can handle 3DCG, and then I thought that I might be able to make something by placing illustrations in 3D space like a pop-up greeting card.
In my case, I decided to try it, thinking I could express my world to viewers by developing my picture world even if it's not so elaborated.
—How did you make the first concept?
nuQ: In those days, I was totally obsessed with sweets… I decided to render what I had in my brain by creating 'the kingdom of sweets', a colony ruled by the fairies of sweets.
It is because I always on diet but I cannot help having a snack as I really love sweets. However, I would become more obsessed with sweets if I stopped having a snack. For a while, I was so stressed that I had a dream of eating sweets or storing sweets in my mouth like a squirrel.
In addition, I had a dream of shoplifting sweets. One day, as I was so worried about my diet, I refrained from eating too much sweet in my dream. After waking up, I actually regretted not eating more sweets because it was just a dream…
Based on those facts, I concluded that my life, brain and dream were totally ruled by sweets. That's why I set 'The kingdom of sweets' as the theme.
How to make 'The kingdom of sweets'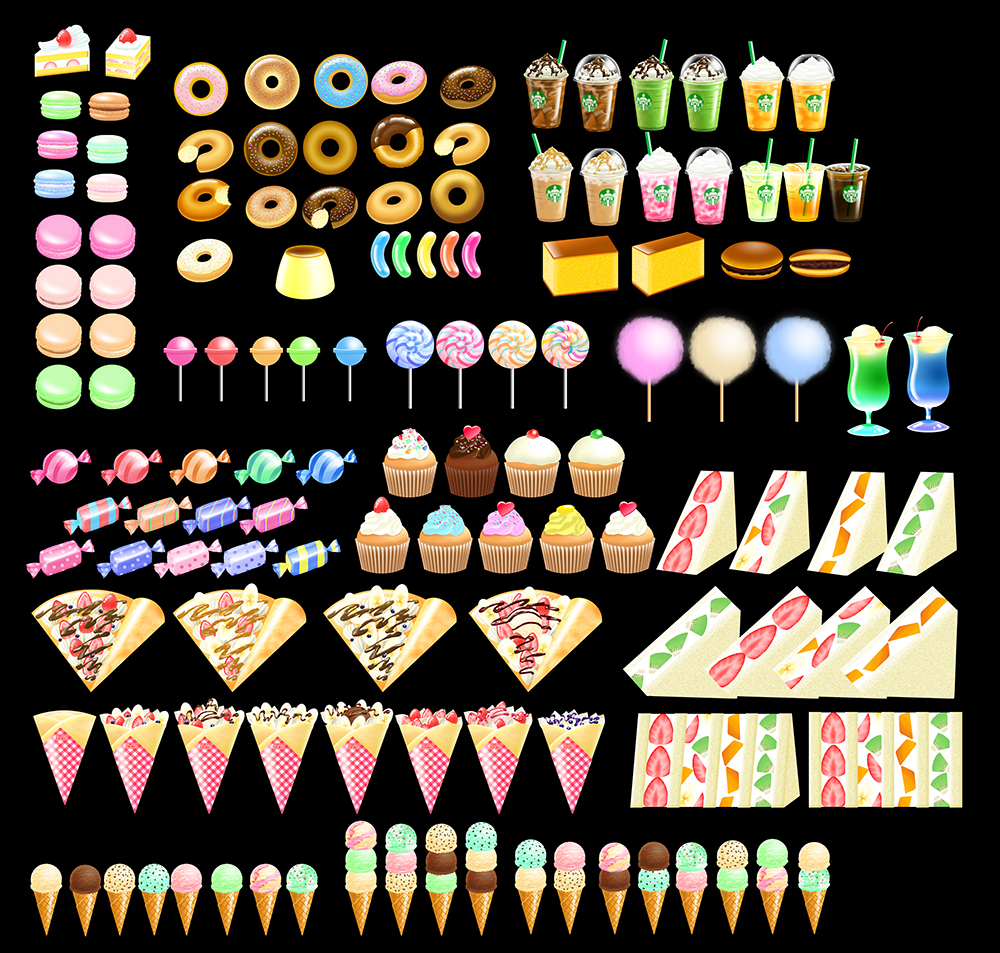 —How did you draw illustrations?
nuQ: I draw them anywhere with Photoshop and my pen tablet.
When making the kingdom of sweets, I drew what I wanted to eat at that time. I drew 100+ variations of sweets if I included the variations by colour.
—How did you make the 3DCGs of a cookie house and cookie fairies?
nuQ: For cookie house and cookie fairies, I made the sketches by myself and Mr Yusuke Ito, a 3D CG creator, made the UV layout. Then, I drew pictures so that they fitted to the layout, and Ito made them into 3DCG.
It was a different way from how I usually draw. I drew pictures part by part, drawing wall texture on wall part and roof texture on the unfolded roof. After assembling the parts into the house, I uploaded it to the STYLY.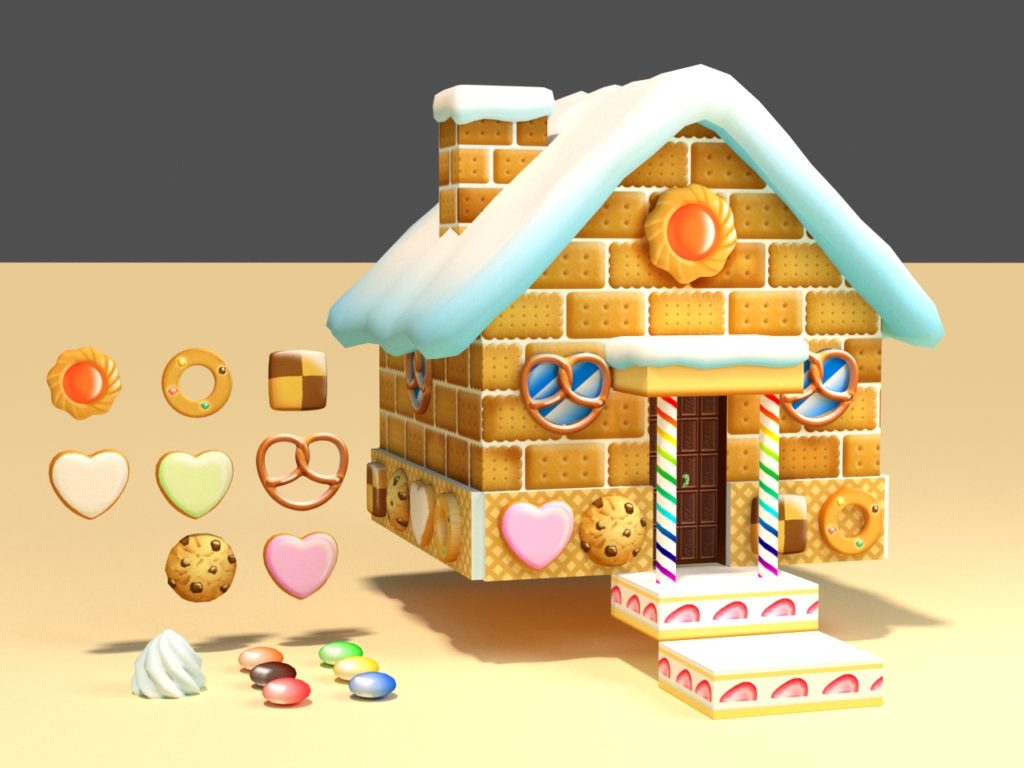 This time, there are my original characters, Ichiro and Futako, as cookie fairies in the VR space. I animated Futako with Mixamo. I wanted to make the 3D CG that I cannot make by myself or try something I never tried.
In my usual way, it takes a long time to draw 24 frames for a second in animation. So I am impressed that Mixamo made an animation just by pressing a button. In addition, the animation generated looked very nice. I kept Ichiro staying still just like a cookie and put VR goggles on him.
By the way, the cookie fairies worn the clothes with a bone printed because it's a key item in 'Hansel and Gretel' and I made this VR space at the beginning of the year of the dog.
—How did you make a lot of sweets floating in the air?
nuQ: I drew a lot of pictures on a large canvas as PNG data and duplicated and placed them like layers.
Originally I intended to draw each sweet on one canvas. Since there would be too many canvases, I drew the pictures on one canvas and put them at several places like a tent. It helps me to make more '3D' appearance by giving perspective to the pictures.
—How did you find the work with STYLY?
nuQ: With STYLY, I didn't see any limit so I kept on making the VR space until the data capacity was used up.
Unlike a physical canvas, which has the limit of space, I was at a loss to draw 3DCG without any 'frames' in the beginning.
In the working process, I placed the graphics like signboards so that they shaped a dome.
In addition, in many places, I used the effect of shining aurora available in STYLY by default as it looked very beautiful.
I always draw some shining effects in my animations. But, this time, I am really impressed by how shiny the effect looked when viewing in VR!
—How long did it take to complete the work?
nuQ: I don't know the precise number but guess it took several ten hours.
It took some time because I drew the pictures with great care. I took more time than usual to draw one picture. How many pictures drew reflects how desperately I wanted to have sweets. I was really satisfied with creating this work. Looking back from now, after a few months later, I am really surprised by how I was obsessed with sweets… I wonder if I could not render such a strong emotion if I started now.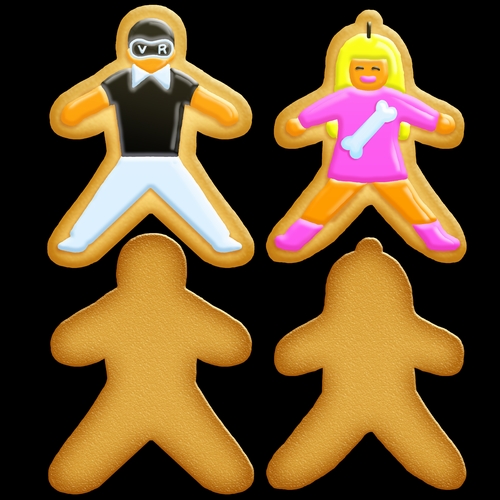 —Did you have any difficulties with the work?
nuQ: It's fairly difficult to place objects although I got used to it gradually.
The space with only 2D pictures still looks 'planer'. So I should have made good use of 3DCG whipped cream more…
Expression in 3D and 2D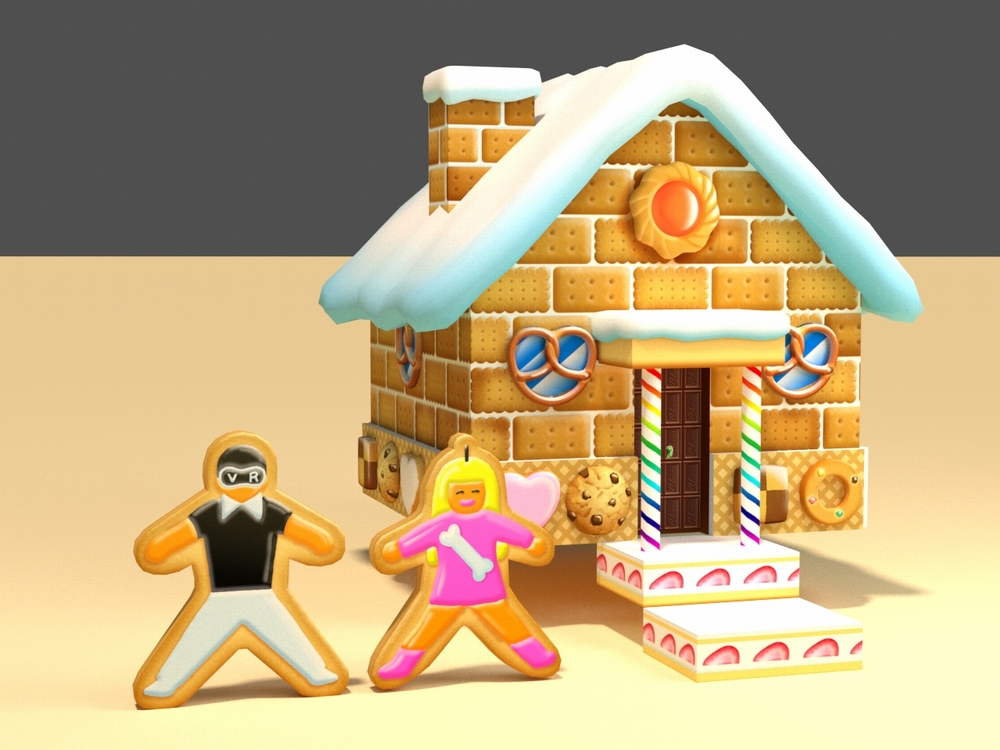 —How did you feel working with VR?
nuQ: At first, I thought it's impossible for me to work with VR. But, by working it actually, I found it really enjoyable. I want to elaborate the inside of the cookie house next.
When I saw the works of other creators, I found it interesting that each creator has a different way to interpret VR or 3D. 
This time, I created a 3D-like expression by placing 2D contents 'forcefully'. I found it interesting that my approach was different from the one by the creator who is good at 3DCG.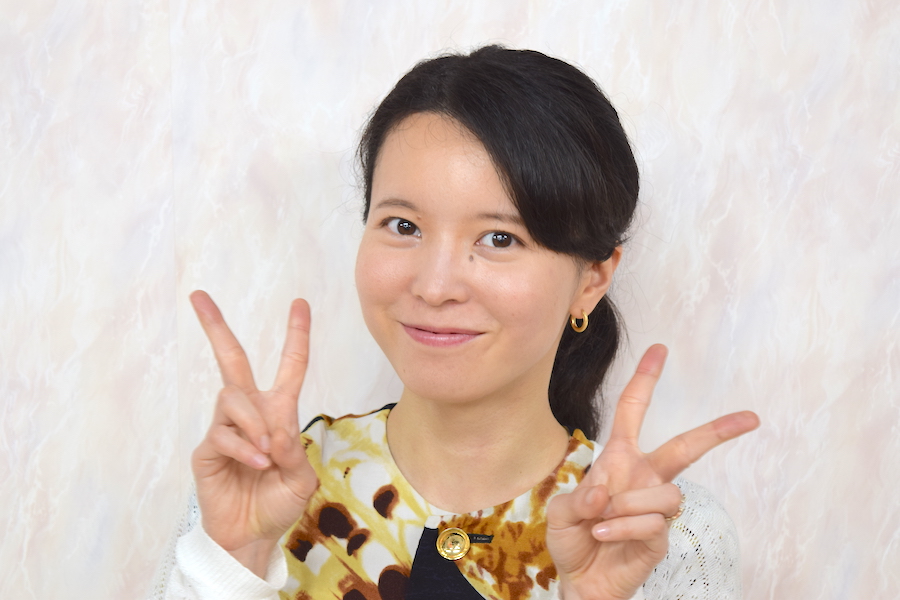 This work was created by translating the brain ruled by sweets into VR. I sensed nuQ's own taste from the idea of charming viewers into feeling 2D as if it were 3D, and the space filled with colourful and pop-art tone.
What kind of VR works will she create in future? By translating animation works, which she is good at, into VR, would they become more interesting? I am looking forward to her future move.
By the way, nuQ's website is also full of her artistic taste with the interesting contents, which surely make you smile. Please visit it.