翻訳がありません。下の翻訳ボタンを押してください。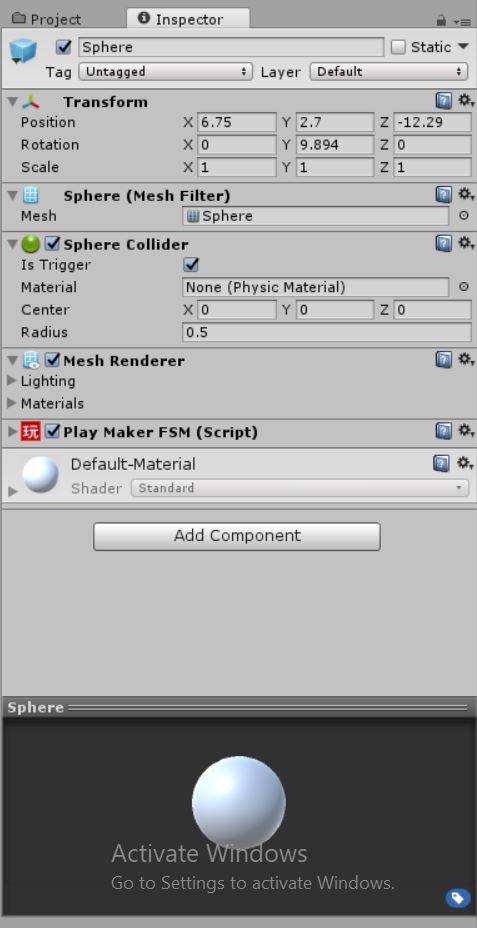 After that we add a FSM to the sphere. I added action: Trigger Event in my game as I want to destroy Sphere when a bullet enters in its collider so I added transition of die and lead it to Dying state.

In Dying I added an action of Destroy Self.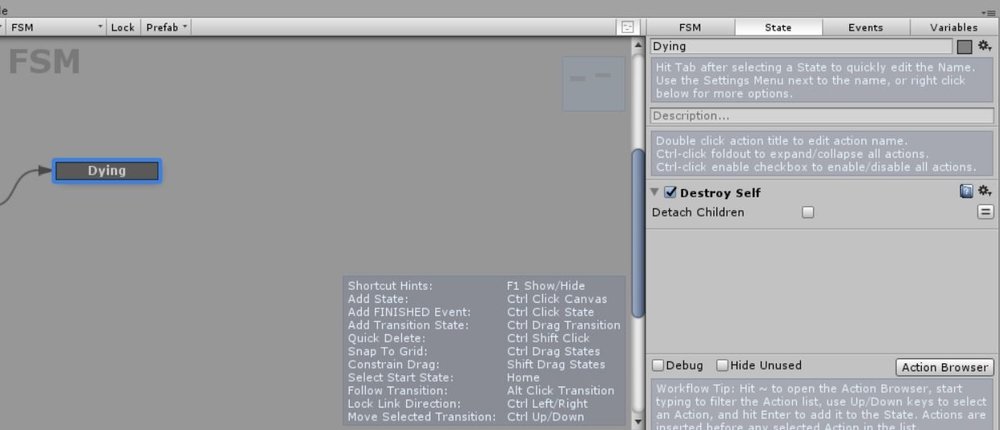 I already showed how to create bullets in my previous tutorial. Just make sure the bullet prefab has a Rigid body and collider in it.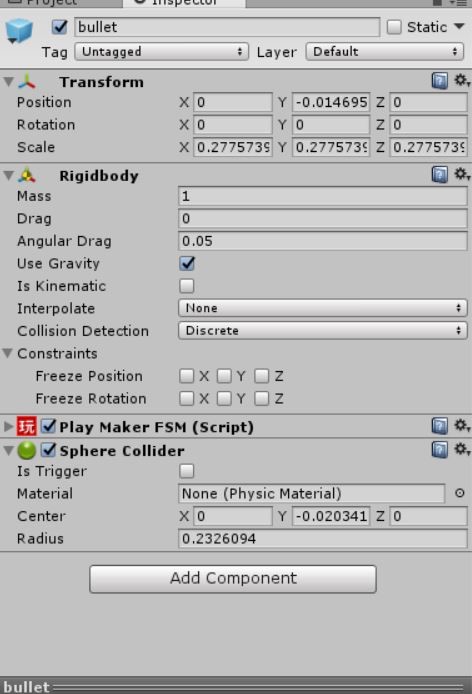 Then I simply uploaded my prefab to STYLY. Now I shoot from my gun and also destroy that sphere. You can add anything as enemy and shoot that with your gun