The first exhibition of STYLY's City XR Entertainment series showcased the expansion of a popular game to the "real world." The exhibition was held at GINZA SIX at "Tsutaya Bookstore – Ginza Atrium" with J. Front Retailing Co., Ltd. and XENOZ Co., Ltd. from 21 – 23 April 2023. The popular XR game "SCARZ Real Metaverse – with Identity V powered by STYLY" was showcased.
In Japan, this exhibition is one of many examples of reversing and expanding the gaming world into a real commercial facility bringing the once virtual-only experience into a real space.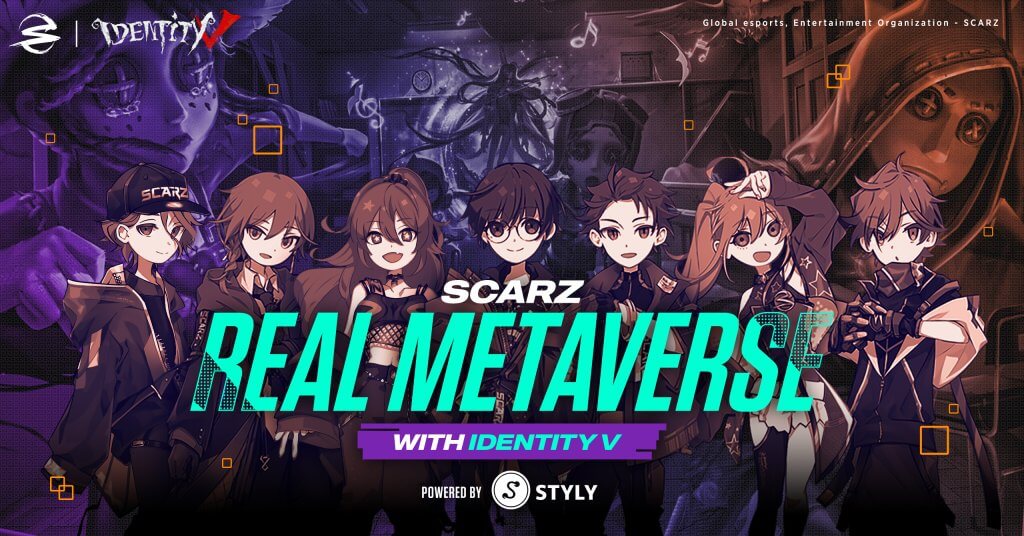 ① Identity V XR
This is an experiential exhibition, where you can experience the characters from the popular game "Identity V" in a real space. You can  meet the characters used by SCARZ players and learn their strategies.
Experience time: about 10 minutes
Experience method: Use MR  headset"PICO4″
* "PICO4" is available for children 13 years old and over.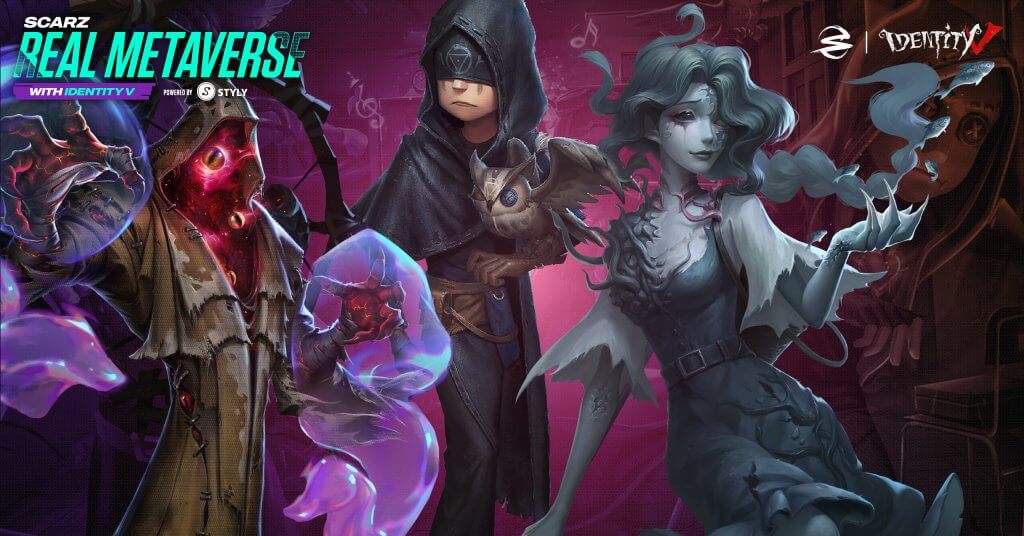 (2) SCARZ AR Instax
You can take two shots with characters from the SCARZ 5th Personality Division!
Using AR technology, you can take pictures with your favorite character.
500 yen per sheet (tax included)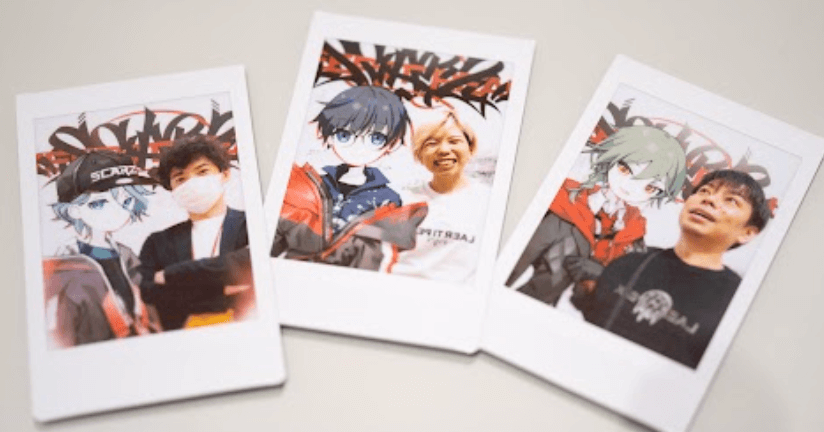 [③ SCARZ SHOP] 
Get new original merchandise!
We have a lot of the latest collectibles such as acrylic key chains, muffler towels, acrylic stands, tin badges, and T-shirts.
We also have SCARZ player replica uniforms with AR enhancements! You can experience AR content by activating the QR code on the uniform with the STYLY app.
Background of this event 
Psychic VR Lab Co., Ltd. and J. Front Retailing Co., Ltd. formed a capital and business alliance last month (https://prtimes.jp/main/html/rd/p/000000202.000023281.html), and will use XR technology in real cities and commerce. We aim to accelerate the "City XR entertainment business" that enhances experience value while using it in facilities. This event is the first initiative to pioneer the urban XR entertainment business after the capital and business alliance.
What is City XR Entertainment?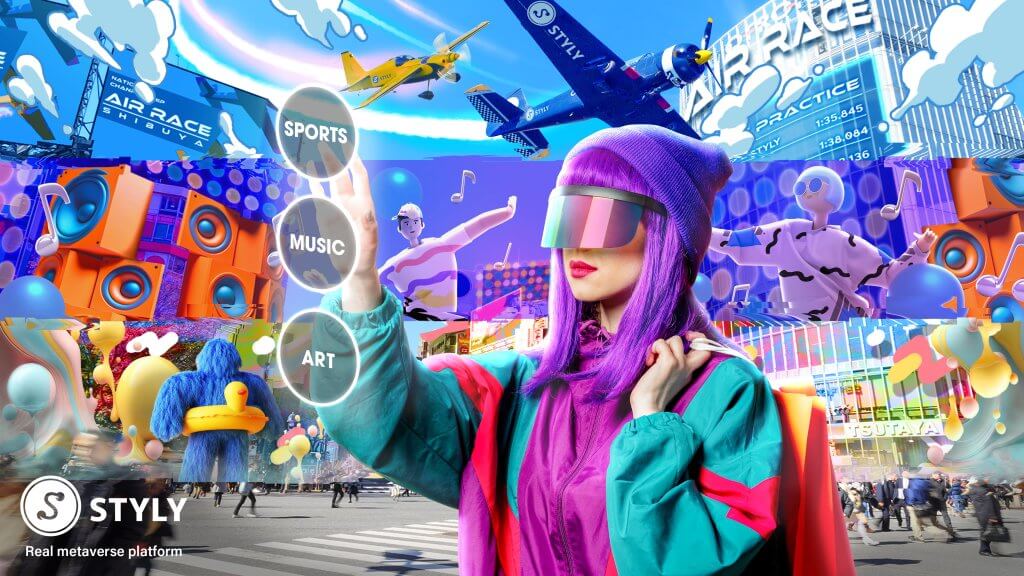 Urban XR entertainment is a new form of entertainment that expands commercial facilities and urban spaces themselves into experiential media using XR technology.
Users can experience a variety of XR content when visiting a city, just like switching TV channels. By layering various stories in the real world with XR technology and creating a highly immersive experience, we will create a flow of people in the city.
In the future, we will develop an urban XR entertainment business for games, music, movies, art, sports, shopping, and entertainment together with commercial facilities/real estate developers, railway companies, media, and IP holders who own real assets. 
This event is just one of the examples in Japan of extending the game world to a commercial facility in the real world, rather than a virtual-only experience of entering the game world.
 About IdentityV  
"IdentityV" is a free-to-play asymmetric battle game developed and operated by NetEase Games in China. In a battle game between 1 hunter and 4 survivors, the role of the hunter is to attack and bring down the escaped survivor, and the role of the survivor is a tag game whose purpose is to escape without being caught by the hunter. In Japan, it became the AppStore TOP1, and the total number of users exceeded 100 million in July 2020, reaching 150 million in November of the same year.
 About SCARZ 
A Japanese professional esports team that was established in 2012 and incorporated in 2015. Currently, it has 10 divisions as one of the leading large-scale teams in Japan, and has many achievements in domestic and overseas competitions.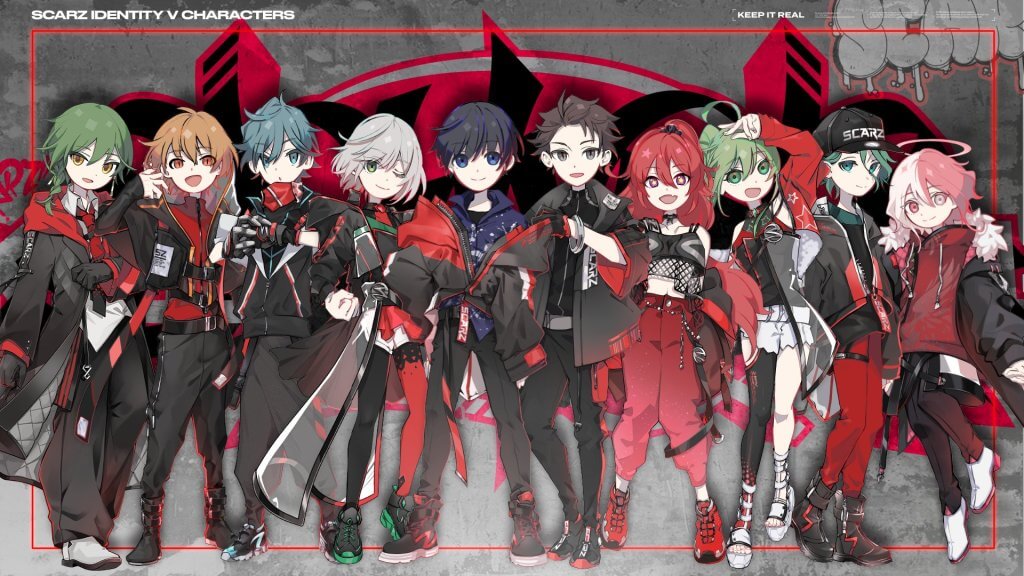 Website: https://www.scarz.net/
Twitter: https://twitter.com/SCARZ5
Instagram: https://www.instagram.com/scarz_jp/
 About J. Front Retailing Co., Ltd. 
Front Retailing is a group that develops a wide range of businesses, including construction and interior decoration, trading companies, and credit finance, centered on Daimaru Matsuzakaya Department Stores, which have stores in major cities nationwide, and PARCO, a shopping center. 
https://www.j-front-retailing.com/english/