There were many entries for the NEWVIEW AWARDS 2018. The tag line for the contest was "Design a super experience". Artists showed up with creations from numerous genres, such as sound installations, art exhibitions, music videos, and many more.
One creation that stood out in particular was "paper island", which is a world that represents a picture book.
Paper island is a world created by pictures drawn by crayons. The creator placed picture cutouts throughout the landscape. This world is created by only 2D materials.
People may have an image that VR arts use 3D materials, but paper island is a excellent example that you can create an unique VR world made from just 2D materials.
One purpose of this article is to share the know-hows of creating paper island, so that hopefully more artists become interested in creating VR creations. I interviewed the art unit machutorica, the artist who created paper island.
Profile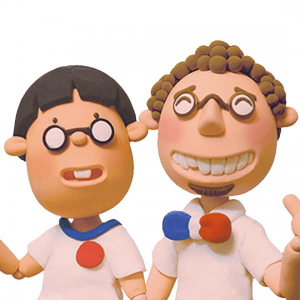 machutorica( HP:http://www.rica.cc )
Art unit|Japan
Title:paper island
Rica Hayakawa:I am a freelance CG designer, and frame photographer. I travel between digital and analog while creating.
Machu:I am an IT engineer from France. I have a strong thirst for knowledge, love hacking and doing fun things.
Experiencing a picture book story
— First, may I ask how you learned about NEWVIEW AWARDS 2018?
machutorica:When we were looking for a VR workshop to join, we learned about the NEWVIEW workshop at MATERIALKyoto, and heard about it there.

— What made you decide to apply to the contest?
machutorica:
We always wanted to create something in VR, but didn't have an opportunity until then. We learned that you can easily create a VR scene by using STYLY, and decided to work towards a goal.
6-paper island from STYLY on Vimeo.
— I see. What is the concept for "paper island"?
machutorica:The theme of paper island is "Entering a picture book, and experiencing the story from within".
— You mentioned that this was your first VR creation. How long did it take to finish it?
machutorica:We worked on paper island for about 3 weeks.
— Most artists took more than a month, so your team is pretty fast. Can you explain the steps you took?
machutorica:We started by implementing an animation art that we had already been working on to VR. So, we divided crayon pictures into bits like paper cutting arts, and used frame by frame recording to create an animation from them.
Then, we exported the materials as a png file, imported to Unity, then to STYLY.
We did not have enough materials, so we created new ones by drawing with a pen tablet.
Creation tools we used:
Paper, acrylic paint, crayons
Photoshop
CLIP STUDIO
Unity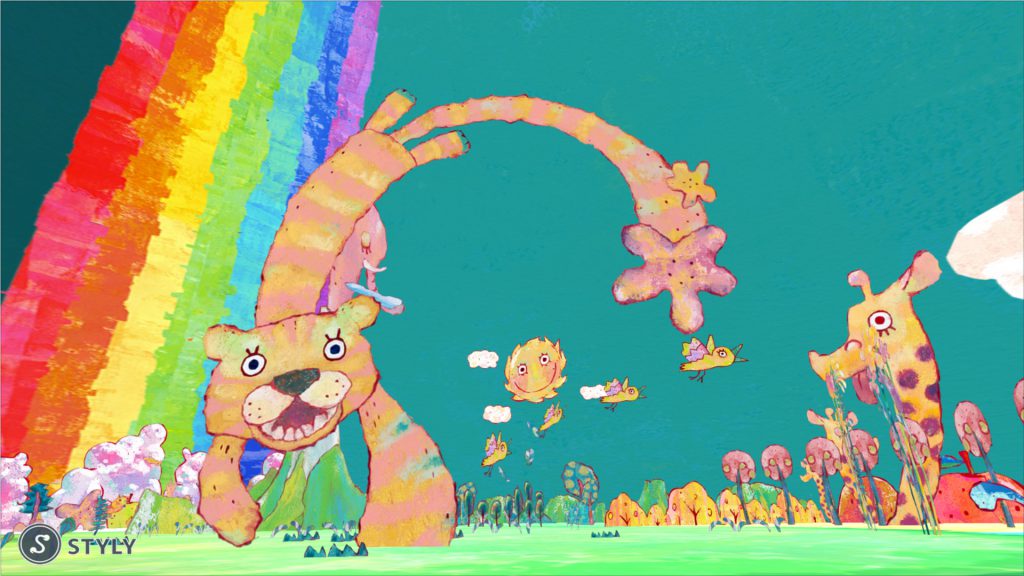 Make it "not digital"
— Thank you for the details. What is the point you focused on the most?
machutorica:We wanted to create a picture book world, so we tried our best to make it feel "not digital".
We also wanted to change the sound when the player moved to a particular place, so we made a Prefab from a picture in Unity, attached a sound to the Prefab, and uploaded it to STYLY.
— I imagine that you experienced many difficulties, especially since this was your first attempt for creating in VR
machutorica:Yes, since it was our first time using Unity, everything was new, and adjusting the loudness of sound effects was particullary difficult.
Also, we had a gimmick in Unity so that when the player arrives to a certain position, the grass around the player grows, but we could not find a way to upload the function to STYLY, and since the deadline was near, we gave up on it.
We could not check the scene using the equipment we owned, so we also had to buy a good computer and Oculus Rift, so one difficulty was the price of the equipment.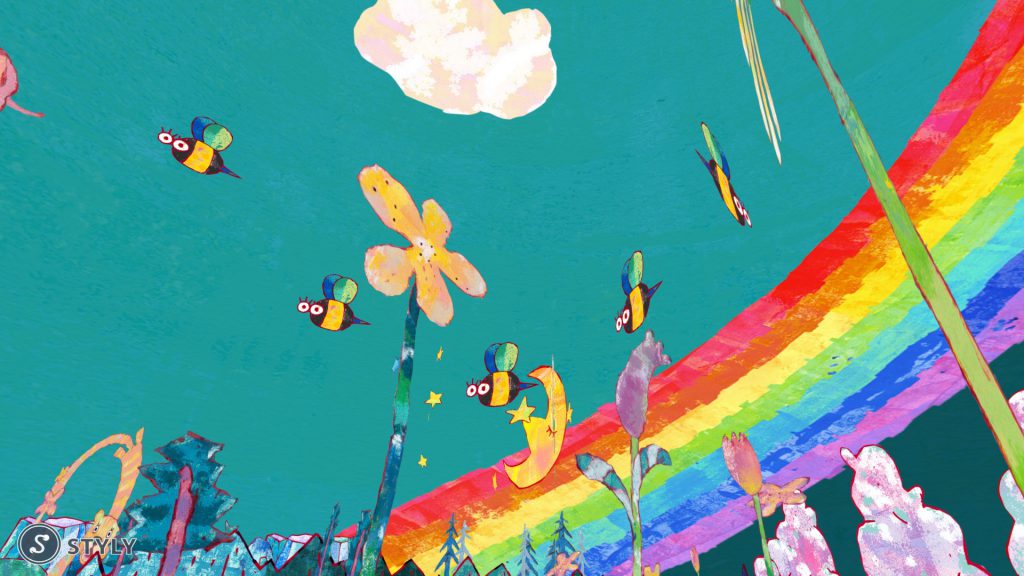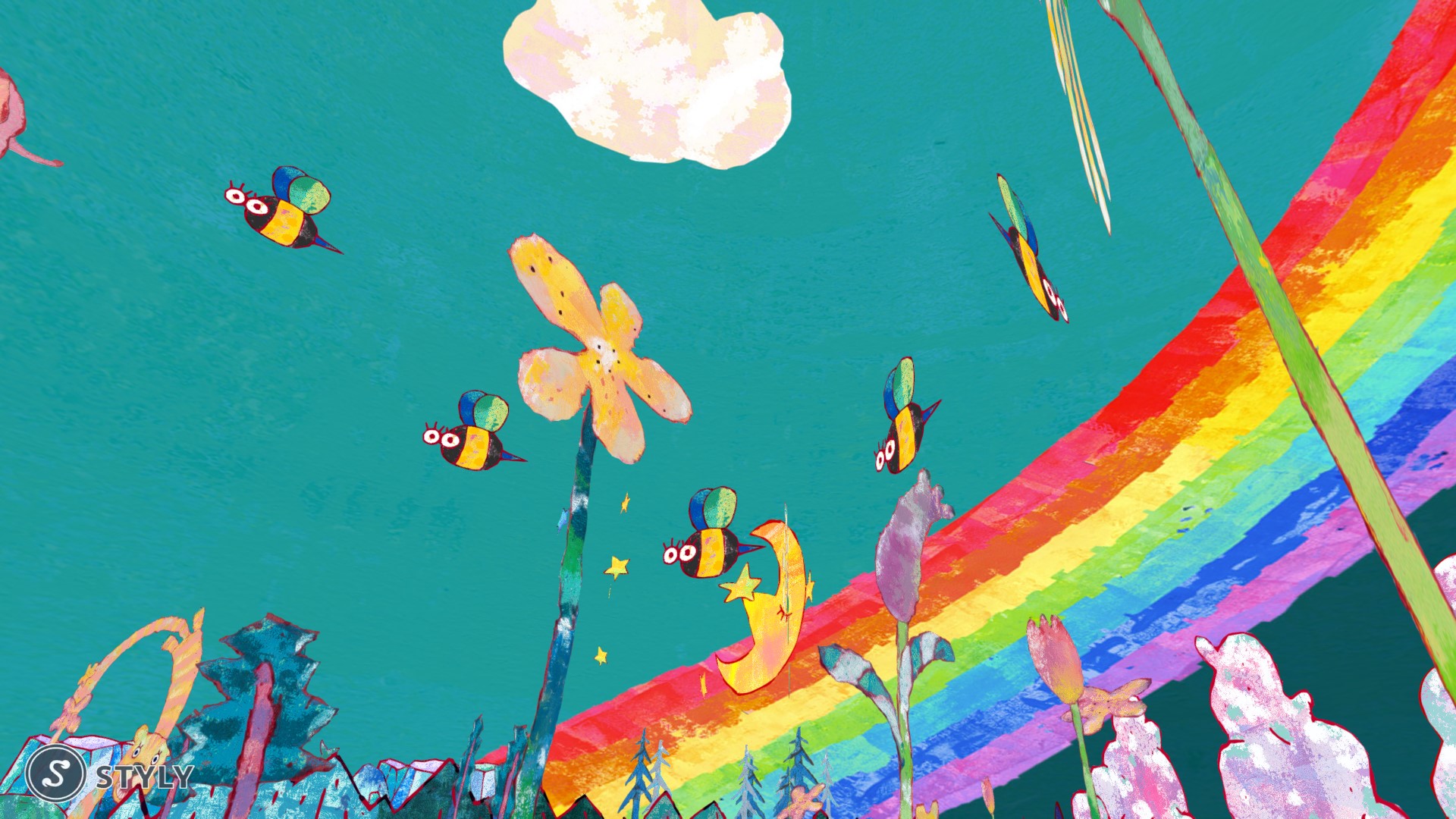 — Thank you. Do you have any ideas for the future?
machutorica:First, we want to complete paper island, and finish the story.
After that, we haven't decided on what we are going to use yet, but we want to create a story and make it able to experience in VR.
There were other VR creations that used 2D materials such as "SWEETS_EMPIRE" by animation artist ぬQ, a world made from sweets, and "world of reflection" by Masumi Ishida, a VR photo exhibition.
STYLY aims to make VR creating activities more easy and accessible to everyone, and that more artists start creating in VR.
I hope that this article becomes an opportunity for those reading, and that more artists start creating VR arts!