To learn more about AR occlusion and the differences in occlusion supported by different types of smartphones, please refer to the following article.

"AR Occlusion" feature is officially implemented on STYLY Studio
In the conventional AR scene created on STYLY Studio, the virtual object can only be projected in front of the real object.
In future, the occlusion feature will allow AR to recognize real objects and hide the virtual ones.
In this way, anyone can now create more realistic AR that naturally links reality and virtuality.

(Right) Conventional AR scene created on STYLY

(Left) AR scene with occlusion applied
In the AR scene with occlusion feature, the cone in the foreground is recognized as a barrier, and the elephant's feet at the back are hidden.
What is "Occlusion"?
It is a 3DCG/AR term that refers to the state in which an object in the foreground hides an object at the back.
By enabling the expression of occlusion, it becomes possible to express the way in which virtual objects blend into reality in a more natural way.
How to apply AR occlusion
When you create a new AR scene by selecting "CREATE SCENE" => "AR Scene Template" on STYLY Studio, an asset called "Enable AR Occlusion" will be set by default.
This is the asset that will be used to apply the AR occlusion feature.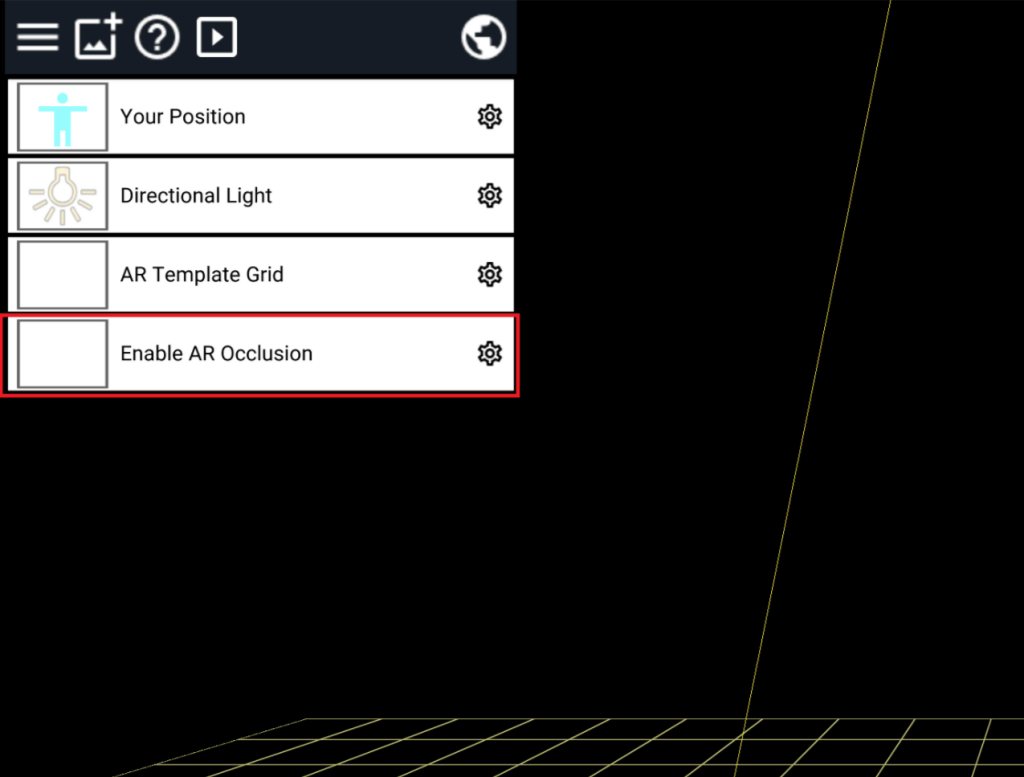 If you have deleted the occlusion asset or want to add an occlusion feature to an existing AR scene, and want to apply a new AR occlusion asset, please refer to the following.
①Open STYLY Studio and go to "Assets".

②Click "Function" in the "Assets" menu.
③Select "Enable AR Occulusion" from the "Function" menu.
Supported devices for AR occlusion feature
・iOS
https://www.apple.com/augmented-reality/
Devices which are listed in the "Find out if your iOS or iPadOS device supports AR." section.
・Android
https://developers.google.com/ar/devices
Devices listed as "Supports Depth API" from the "Device list (table)" on the page.
Difference between devices with and without LiDAR
Devices with a remote sensing function called LiDAR can recognize barrier more precisely.
・Devices with LiDAR (as of February 2022)
iPhone12 Pro,Pro Max
iPhone13 Pro,Pro Max
iPad Pro 12.9-inch (5th generation)
iPad Pro 11-inch (3rd generation)
iPad Pro 12.9-inch (4th generation)
iPad Pro 11-inch (2nd generation)
STYLY Scenes using the AR occlusion feature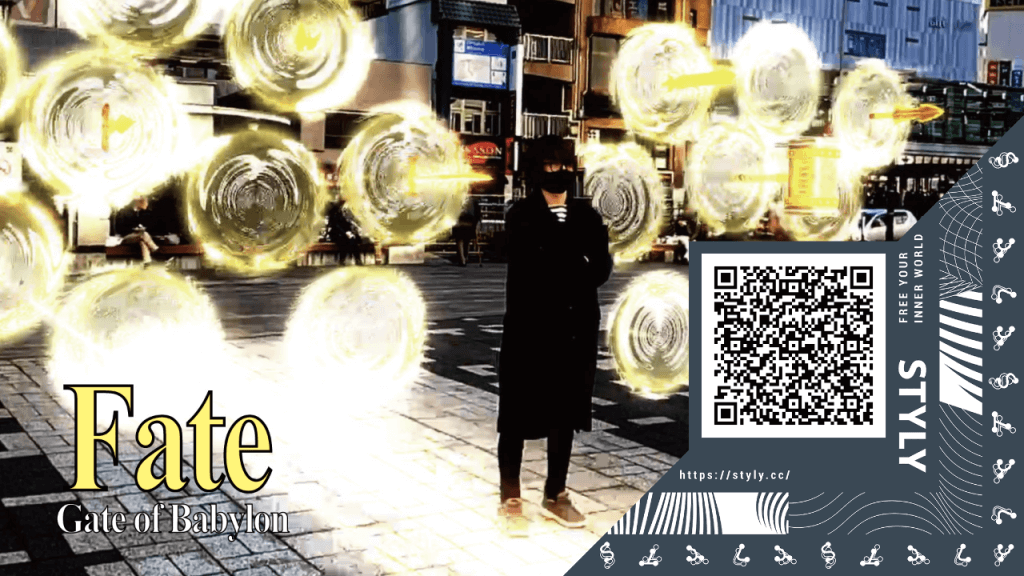 Trace "Gate of Babylon"/kiyossy
https://gallery.styly.cc/scene/0475c5a4-41a8-465f-b923-44a3f9cd085b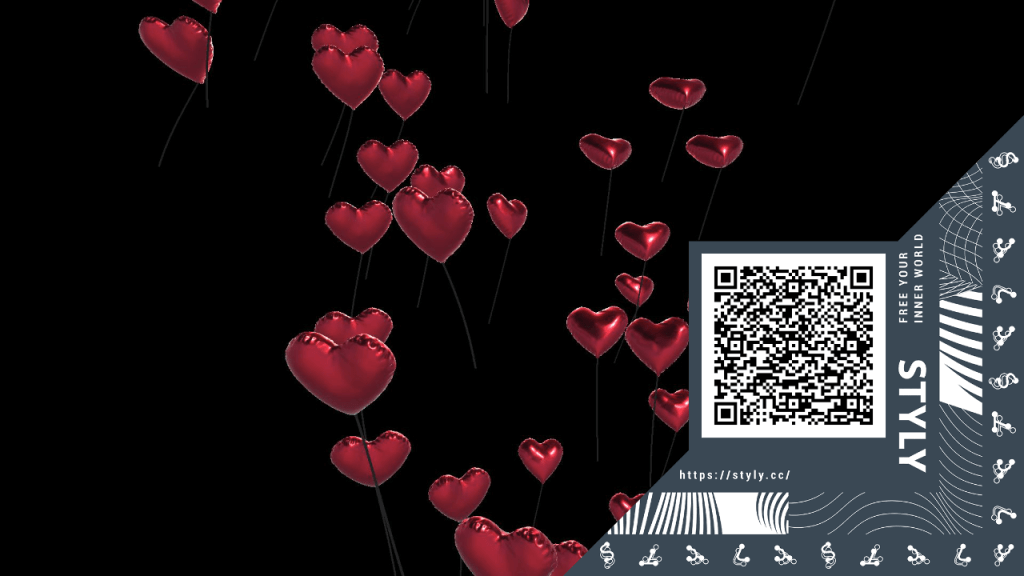 Heart Balloons/Getrichnever
https://gallery.styly.cc/scene/66361742-36f2-4b57-bf42-e2a9653134df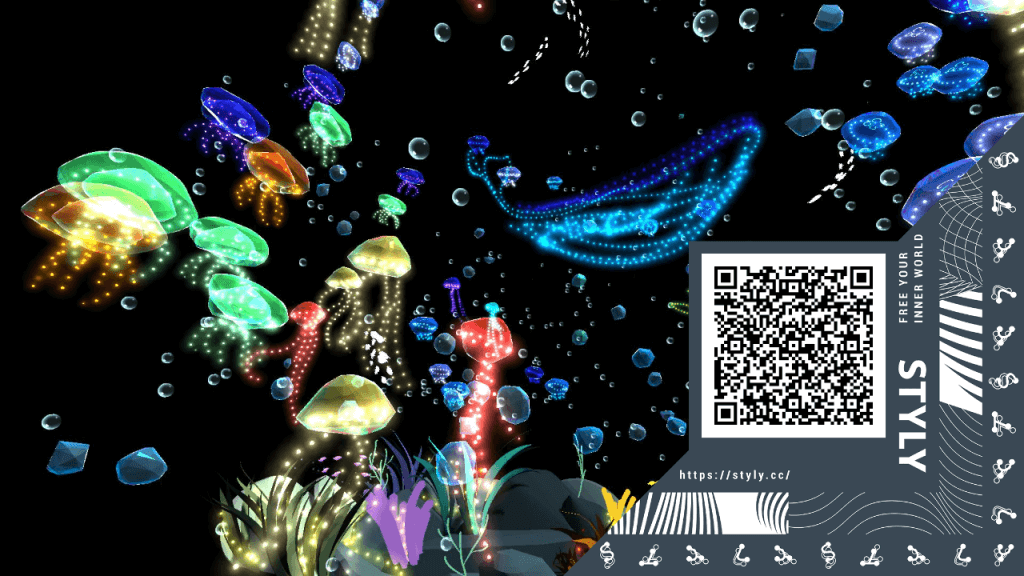 ARdeepsea/Irori
https://gallery.styly.cc/scene/8bb52200-fb40-4d48-919d-80c6a67b0ce4
Video of a STYLY scene using the AR occlusion feature
You can use STYLY FORUM to solve the problem.
STYLY FORUM is a place where people can discuss a service or technical issue on STYLY, or provide bug reports on STYLY.
https://en.forum.styly.cc/support/discussions