In this article, we will introduce how to deal with certain errors in STYLY. We have answered and provided helpful tips for some errors and questions from the STYLY Facebook group. We hope you find it helpful. We plan to add other helpful tips in the future.
For questions about STYLY, bug reports, and requests for improvements, please contact the STYLY FORUM
Q&A about STYLY has been consolidated in STYLY FORUM.
https://en.forum.styly.cc/support/discussions
If STYLY Doesn't Open or Function Properly…
WebEditor Recommended System Requirements
If your computer or software platform doesn't meet the recommended system requirements, then STYLY may not function properly. You can check the requirement details below.
OS:Windows (64-bit), Mac Users
GPU:Discrete GPU (NVIDIA, AMD), Intel HD Graphics (4000 or better)
Memory:More than 4Gb, however 8Gb or more is recommended for smoother operation
WEB Browsers:Google Chrome
※ Please Note: Apple iPad, Apple iPhone, Android tablets or smartphones are not supported. If STYLY doesn't open properly or freezes during loading, then it might be because of the device you are attempting to use.
Using a Web Browser Other Than Google Chrome
Google Chrome is the recommended web browser for STYLY. We do not perform system software tests using Internet Explorer. If you are experiencing problems with a different web browser such as Internet Explorer, then please try downloading Google Chrome instead. This may fix any issues with properly opening and operating STYLY. 
If You Are Using an iOS Device
STYLY does not support iOS devices. Please use a Windows or macOS device.
If You Are Using a 32-bit Windows OS
If you are using a Windows computer, please check that the OS is 64-bit and not 32-bit. Please Note: STYLY was created and intended for 64-bit computers.
Network Connection Speed
STYLY deals with 3D data, resulting in large amounts of data consumption. Please Note: STYLY is a data heavy application which requires higher network speeds than other internet sites. Using a strong and stable network connection will enhance the STYLY experience.  
If You Are Using a Tablet or Other Touch Screen Type Device
STYLY was created to be used with a computer mouse. Attempting to operate STYLY using the touch screen function of your device will not work. 
Launch in Google Chrome incognito mode
It may not open due to Google Chrome extensions.
In that case, try starting in secret mode.
Global Button Doesn't Respond
The Global button is a button that can only be used when the side button is in rotate mode or scale mode. Therefore, if there is no response, it is considered to be in move mode. Switch to rotate mode or scale mode.
The global button changes the reference axis for rotating, enlarging / reducing the selected asset. When On, the rotation and enlargement / reduction operations are performed based on the direction of the entire scene. When Off, rotation and enlargement / reduction operations are performed around the direction in which the selected asset is heading.
The Assets in the Scene Become Dark
This is what to do if the assets placed during scene creation become dark. It is probable that this accidentally turned off the Directional Light, which is the light source in the space. Therefore, it is necessary to relocate it.
Press Assets> Environment> Light > Directional Light.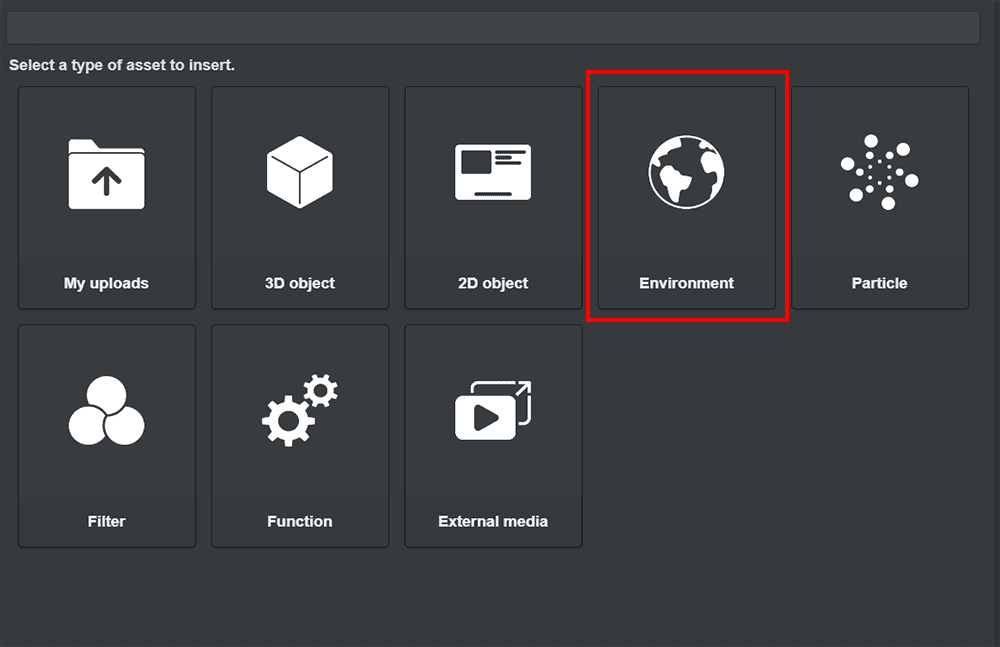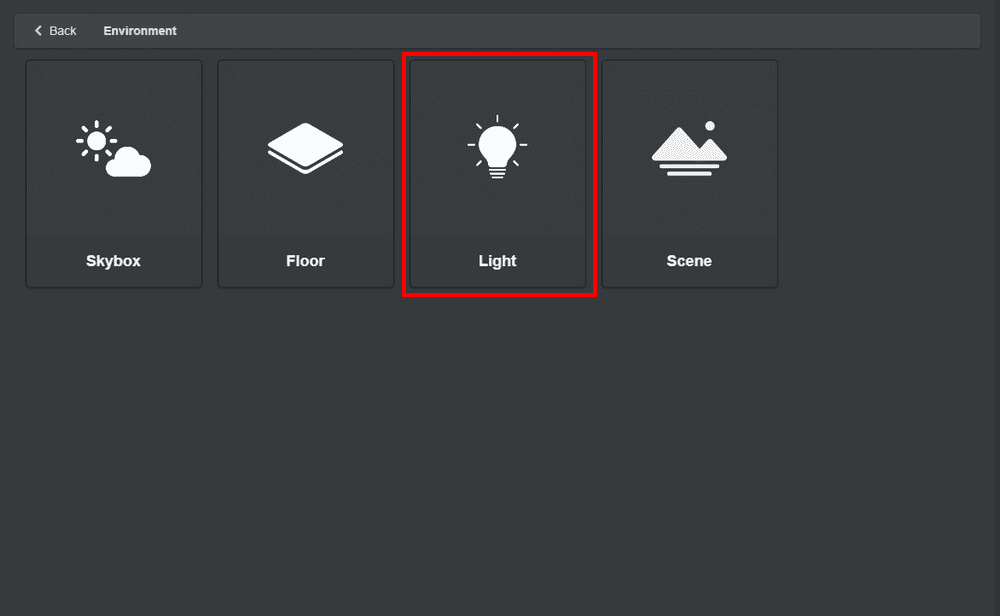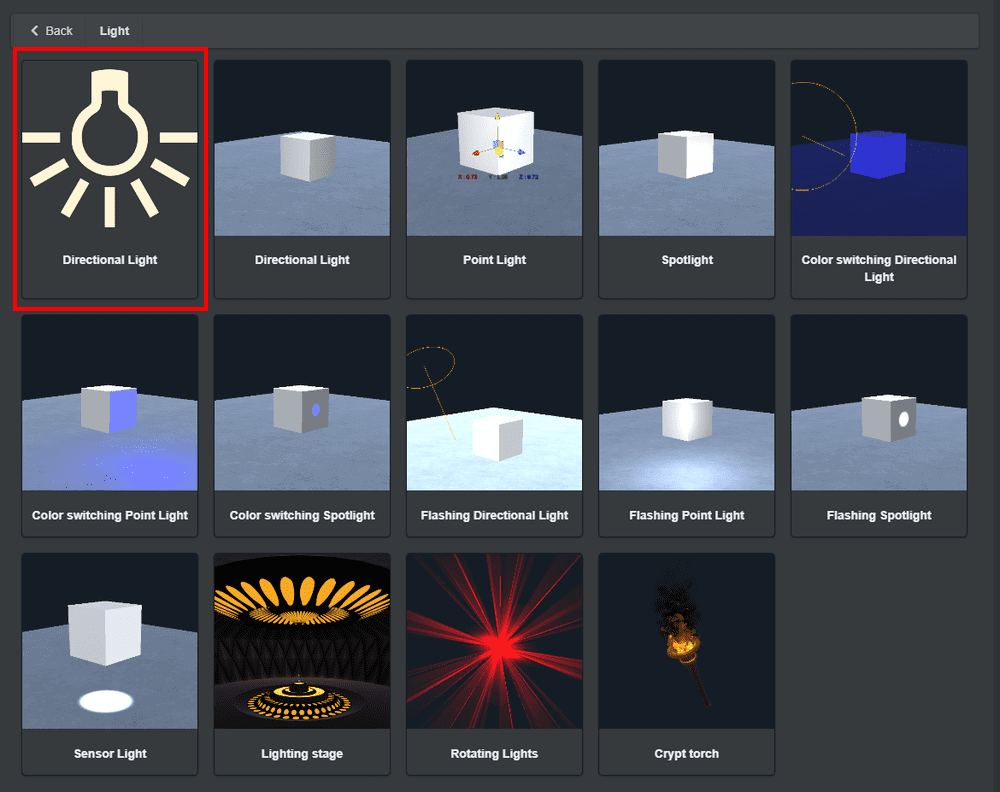 Then, the light came into the space again.
If you look at the hierarchy, you can see that the Directional Light is located.
Google Poly 3D Models Are Not Visible on HTC, Vive, or HMD
Please update the STYLY application in Steam. Try it again with the updated version.