"GENDER DISCRIMINATION" is a Virtual Reality (VR) piece about sexism co-created by Zubaira Naz, Abdullah Gul, and Ali Haider, a team of VR developers from the Lahore University of Engineering and Technology of Pakistan. 
Information on how to view the piece is provided at the end of the article.
By the custom remaining unchanged since ancient times
In Pakistan, women of all ages are treated inhumanely due to the persistence of a traditional male-dominant society. Women are often murdere\ by their parents, siblings, or relatives under the concept of "honor killings." The main cause of this is the assertion of women's freedom and rights as opposed to Pakistani orthodox tradition. For instance, if a woman has a romantic relationship or premarital sex with a person different than the one her relatives consider she should marry, she might be subject to an "honor killing." This, as it is considered that she has defied the honor of her family. The decision on whether she can be subject to an "honor killing" is made by the village assembly thus, when approved, killing her is not considered murder and therefore it is not charged as a crime.
As may be inferred from the above-mentioned, women have a very low social status in Pakistan, and the assertion of their rights is fraught with danger. This VR film recreates the story of a brother and sister in a traditional Pakistani family.
Differential Treat of Brother and Sister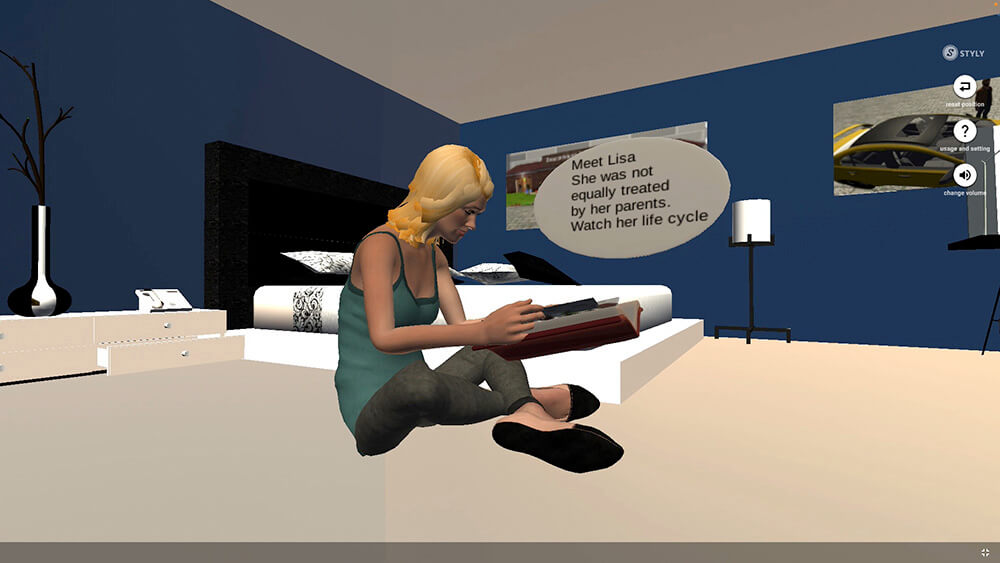 The story begins with the main character, Lisa, opening an old album and reflecting on the past.
The story begins with the main character, Lisa, opening an old album and reflecting on the past.

Meet Lisa.

She was not equally treated by her parents.

Watch her life cycle.

(From the work)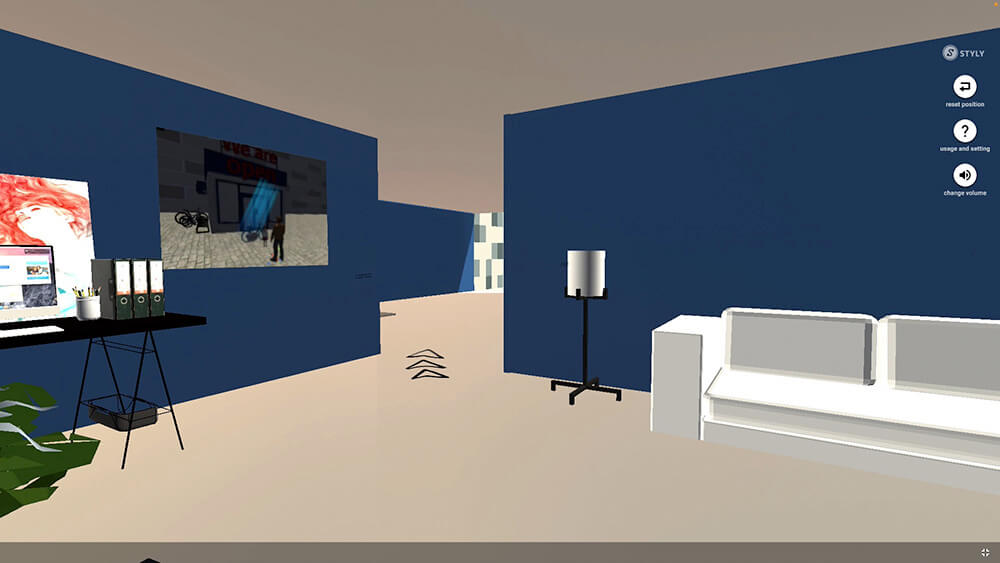 The present room depicts Lisa's reflections on the past.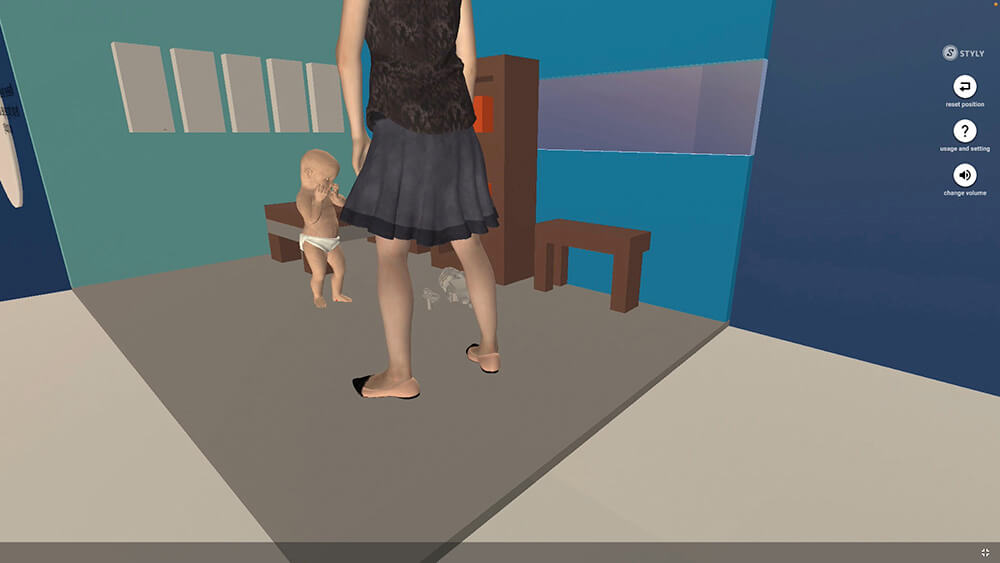 In a precarious room, Lisa's mother scolds her.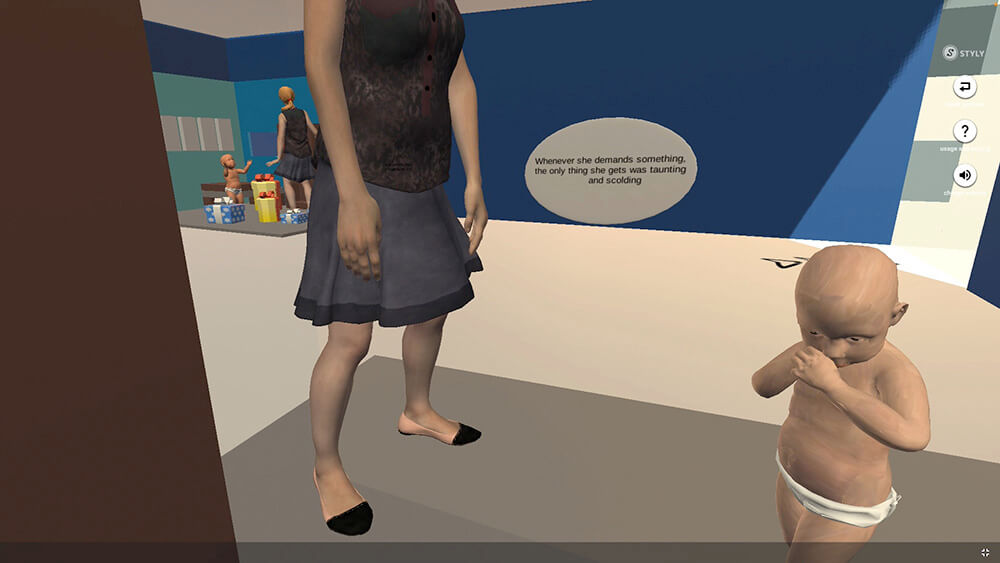 Whenever young Lisa demands something, the only thing she gets is taunting and scolding.

(From the work)
Beyond them, you can see a happy-looking brother and mother.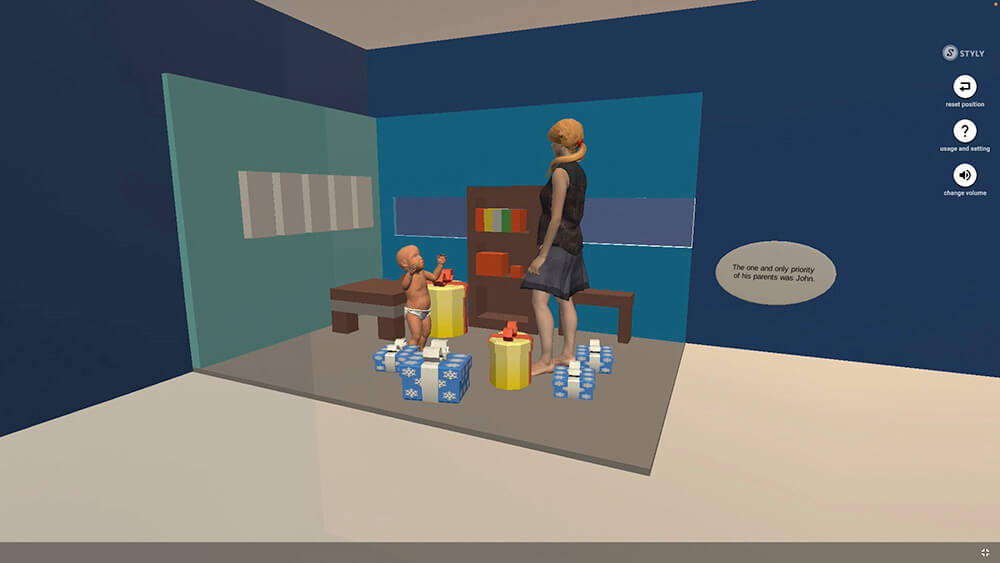 In contrast to Lisa's room, her brother's room is filled with gifts and books.
John, Lisa's brother, is the only priority of their parents.

(From the work)
A few years later, John and Lisa begin to attend school.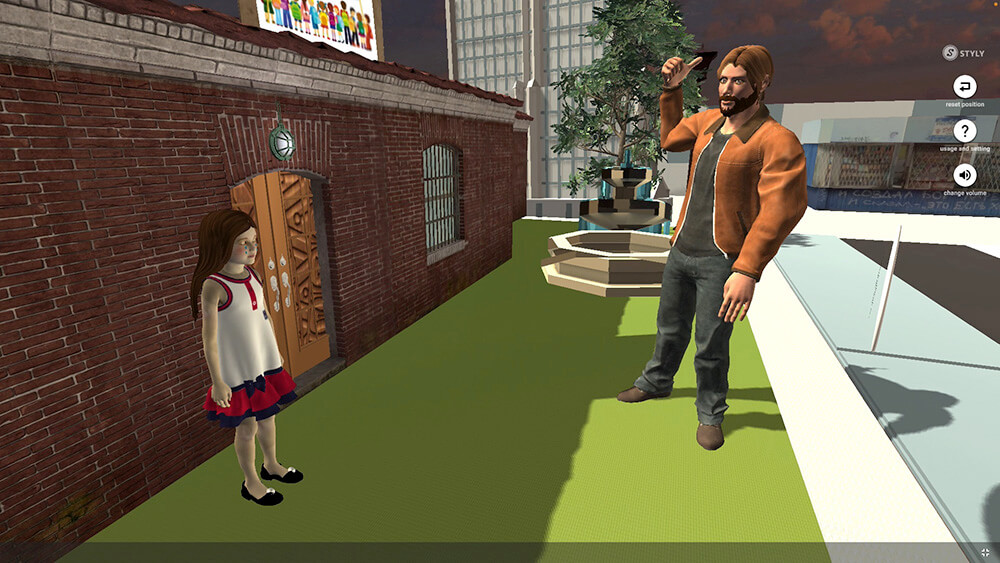 Lisa's father is cold to her.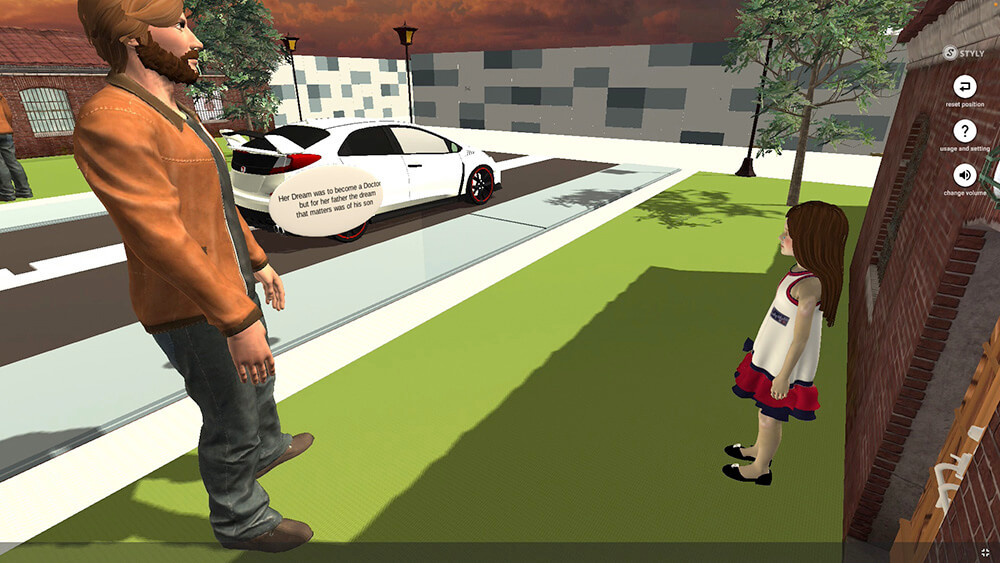 Young Lisa's dream is to become a doctor, but for her father, the only dream that matters is John's.

(From the work)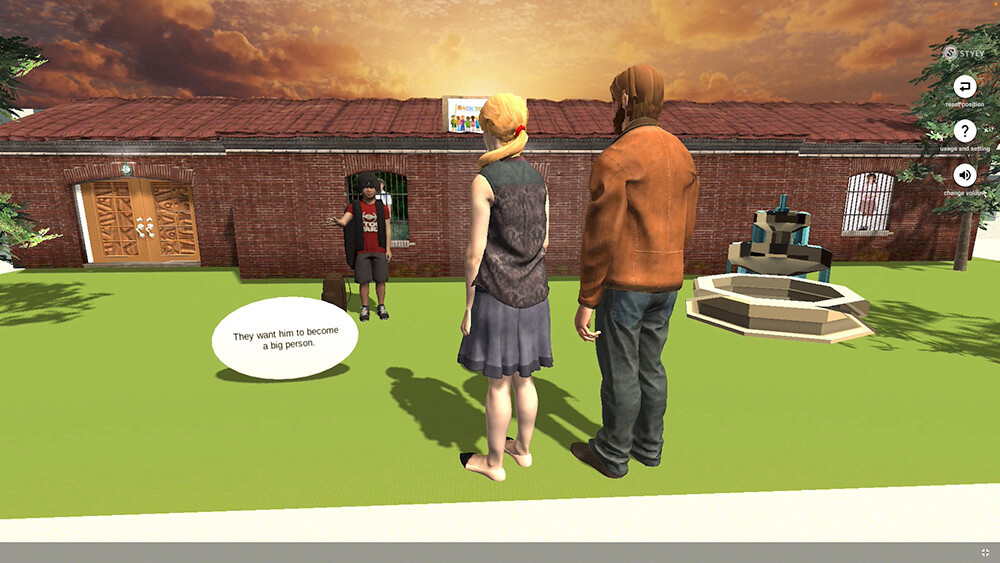 In contrast to Lisa, her parents are devoted to their son, John, with everything they have.
They want him to become a big person.

(From the work)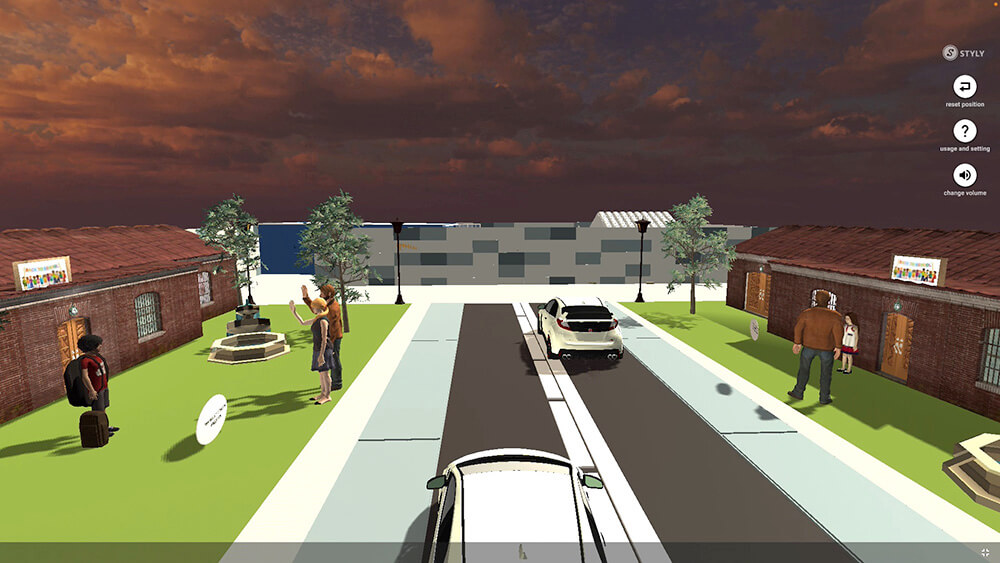 John and Lisa are treated differently. They have the same parents, but the way they treat them is far from equal. What kind of adults will they become?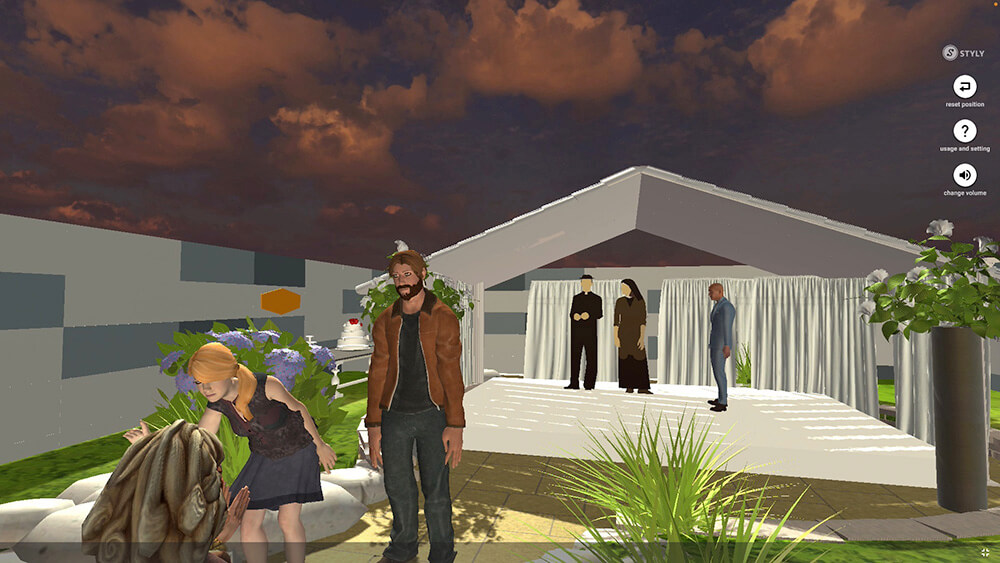 Some years later, at a wedding venue, Lisa is approached by her parents.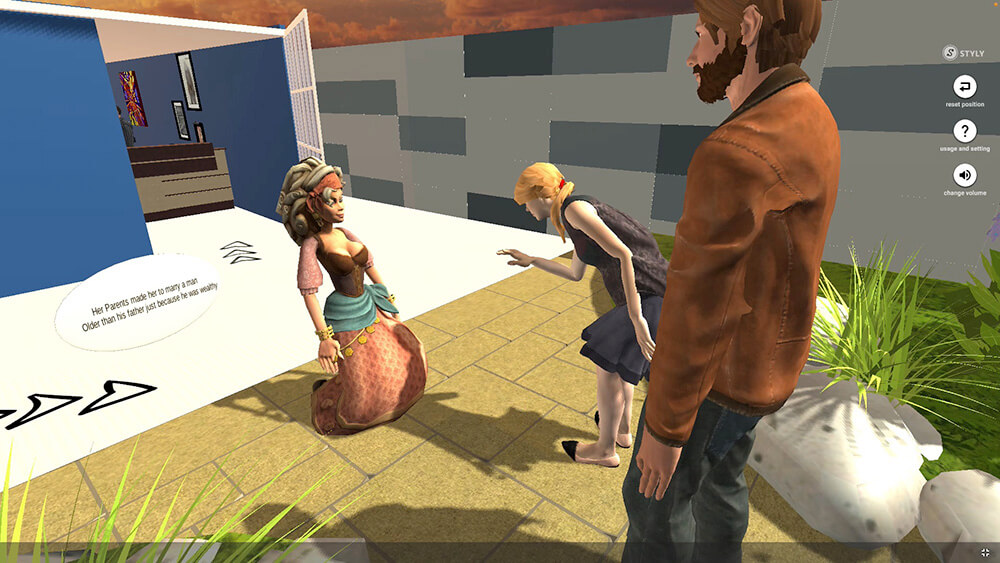 Her parents force her into marrying a man older than his father just because he is wealthy.

(From the work)
Lisa, used from a very young age to gender inequality, cannot oppose her parents' decision to marry and has no choice but to accept what her parents have decided for her. 
Meanwhile, her brother John…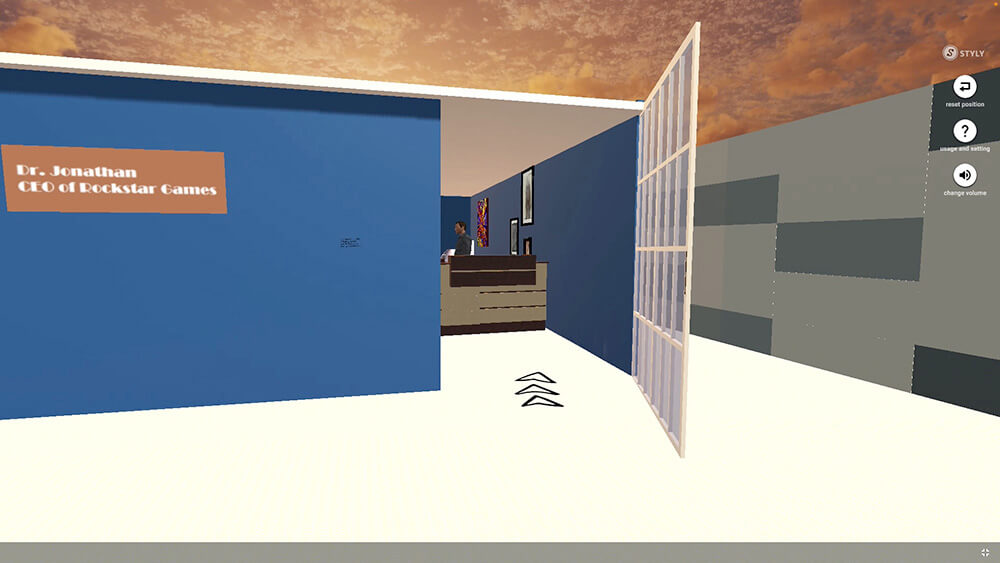 An office room appears,  it is Dr. Jonathan's, CEO of Rockstar Games.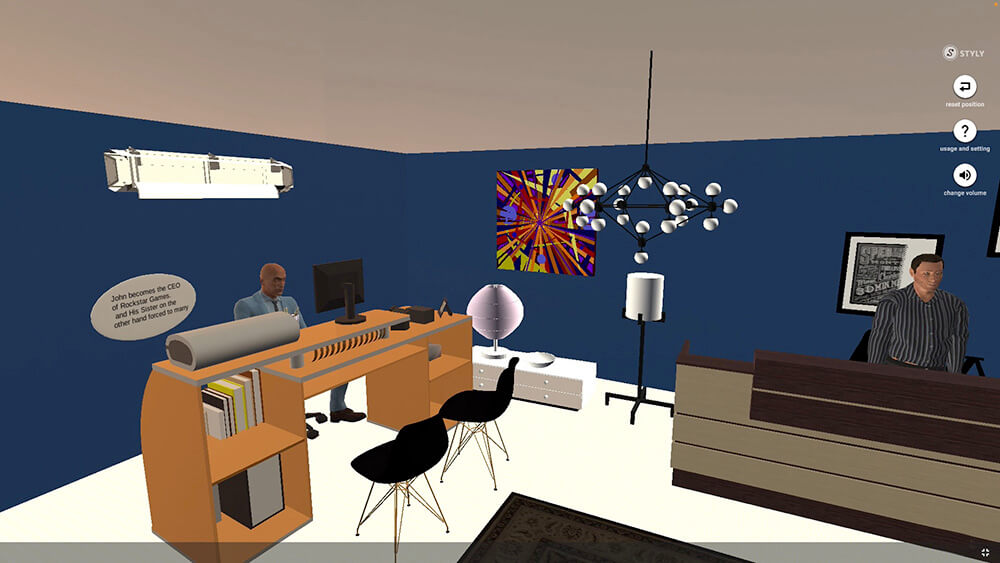 John has become the CEO of Rockstar Games and his sister, on the other hand, was forced to marry.

(From the work)
With the enthusiastic support of his parents, John became a social success. On the other hand, Lisa had no choice but to marry the man her parents had decided upon.
The rest of Lisa's life leads us to the room at the beginning of the story. Although Lisa seems to have everything under control in her beautiful room, her feelings about growing up with such unequal treatment are immeasurable.
Artists Profile
Zubaira Naz graduated in Computer Science at Lahore's University of Engineering and Technology in Pakistan. She is now working as VR Developer in Social VR Lab. Ali Haider and Abdullah Gul are both studying Computer Science at the same institution and work as interns in Social VR Lab.

(Cited from Newview official website)
A realistic Depiction of Gender Discrimination
The artists' comment:
Gender equality, also known as sexual equality, is the state of equal access to resources and opportunities regardless of the gender, including economic participation and decision-making as well as the state of valuing different behaviors, aspirations, and needs equally amongst genders. Nonetheless, gender equality is still an issue in our society. Most women are still deprived of their rights. In our VR piece, we tried to depict the reality of the so-called "gender equality" in our society.

The piece is about a girl named Lisa, who was a victim of gender discrimination. In her childhood, she was treated differently from her brother, John. His brother's wishes and demands were her parents' priority while she was scolded by her parents whenever she demanded something. As she grew up, she wanted to become a doctor, but her parents did not want to spend money on her education. They only wanted to educate their son because of their backward mentality. Lisa's parents made her marry a man older than her father. Whilst, her brother became the CEO of a well-reputed company.

(Cited from Newview official website)
Gender inequality persists and remains a social problem even in these times of scientific and technological advancement and globalization.
In 2016, 26-year-old Qandeel Baloch, a popular influencer, was murdered by her own brother under the concept of "honor killing". This, as it was considered that she defied her family by uploading revealing selfies on social media sites and advocating for women's rights. Her brother was briefly arrested but was acquitted and released after a trial.
The film "The Big Sick" (2017), which tells the story of a fledgling comedian of Pakistani origin who meets and falls in love with an American woman, carefully depicts the Pakistani's conservative family views, as opposed to the societal freedom of the United States. It also shows the conflicts and constraints of orthodox Pakistani teachings, reflecting the background of Pakistani society.
Historical, cultural, and societal backgrounds differ greatly from country to country, so why not experience the thoughts and feelings of people from different countries through VR?
How to experience a VR scene
If you are accessing this page from a smartphone, please click on the "Experience the Scene" button (*If you are experiencing the scene on a smartphone for the first time, please also refer to the following instructions).


After clicking, the following screen will be displayed.
If you have already downloaded the STYLY Mobile app, please select "Continue on Browser".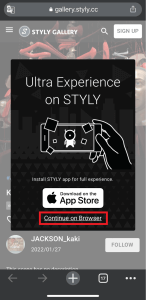 You can then select "Play on Mobile App" to experience the scene.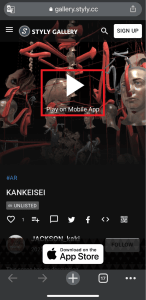 If you have an HMD device, click the "Experience the Scene" button from your PC (web browser), then click the VR icon on the scene page.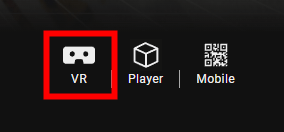 Download the STYLY Mobile app
Download the Steam version of STYLY app
https://store.steampowered.com/app/693990/STYLYVR_PLATFORM_FOR_ULTRA_EXPERIENCE/
Download the Oculus Quest version of STYLY app
https://www.oculus.com/experiences/quest/3982198145147898/
For those who want to know more about how to experience the scene
For more information on how to experience VR scenes, please refer to the following article.

Edited by Sasanishiki
Translated by Sho Ishiwata