Welcome to the Bathhouse from Another Dimension
In NEW YOKU VIEW, you will find many mysterious creatures happily taking a bath. Through this scene, we can take a peek into a fantastical bathhouse in another dimension accompanied by soothing music.
Men and women of all ages, welcome to the bath house. This bath house is blessed by the God of mountains, and open for free to anybody.

Various creatures from this side world and another gather here to take bath cure. Come sneak and peek in, enjoy your bath.

─Via the official NEWVIEW Website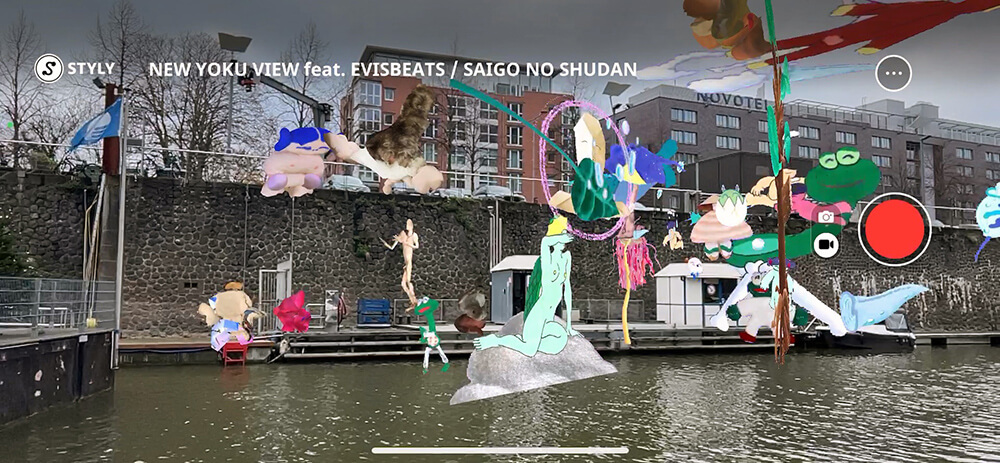 Holding up the AR scene to a riverbank, you will see various creatures taking a bath in the river. They all appear to be swaying happily in time to the music.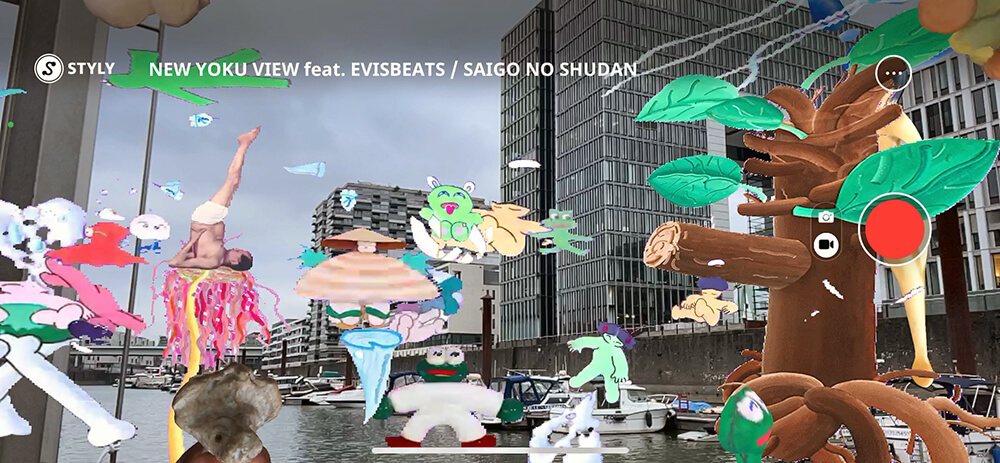 Creatures of all unique colors and forms—frogs, amphibians, seaweed, plants, and human-like characters will all appear in front of your eyes, enjoying the invigorating water.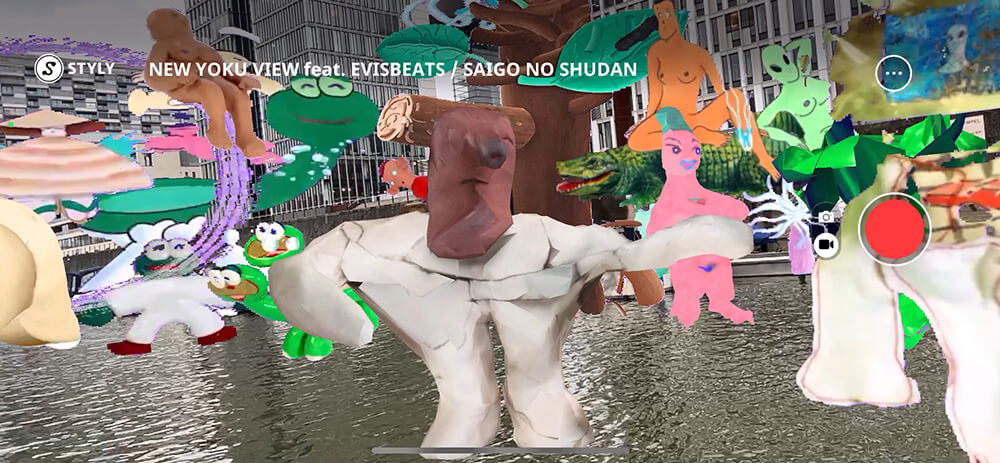 They are created in various styles—clay, drawing, low-res photo—the mix-and-match collage of textures brings an organic, warm mood to the landscape.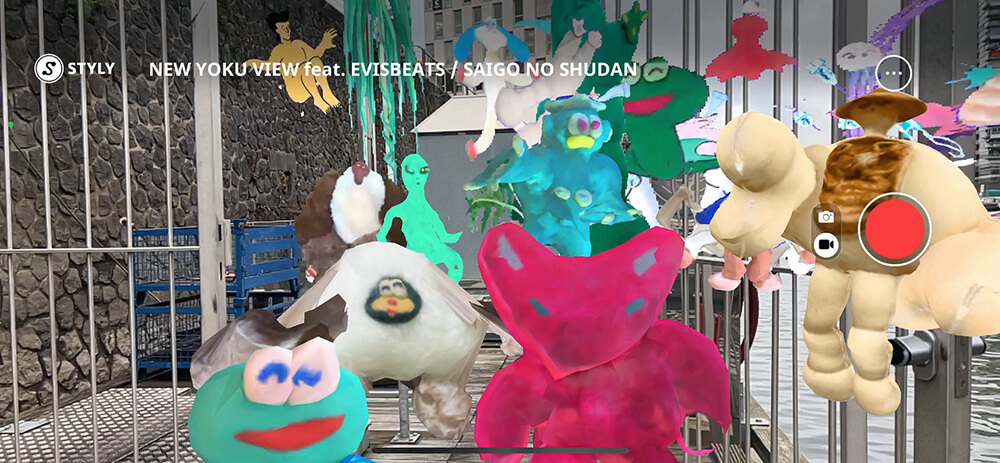 From lovable characters to bizarre nudes and creatures with strange repetitive movements, you will feel like you have taken a bath with them in this unique and otherworldly bathhouse.
Music as Comforting as Soaking in a Bath
NEW YOKU VIEW is a collaborative project by the video production team Saigo No Shudan, featuring music producer EVISBEATS. The lyrics of the song and the animated scene are perfectly combined and the music is as comforting as soaking in a bath.
AR Linking Other Worlds and This World
This is a hot-spring resort where various creatures from many different worlds gather. We can only meet these creatures that do not actually exist, inside an AR device. In NEW YOKU VIEW, AR functions as the medium which allows you to access the "other world" and "this world" at the same time.
We encourage you to experience our work and meet these loveable creatures at home or at your favorite place.
If you wish to view this work outdoors, please make sure that your surroundings are safe and free from obstacles like cars or other pedestrians.
How to Experience an AR Scene
If you are accessing this page from a smartphone, tap the "Try Now" button.
If you are using STYLY for the first time, please also refer to the instructions below.

After tapping "Try Now," you will be redirected to a page like below.
If you have already downloaded the STYLY Mobile app, select "Activate in STYLY app."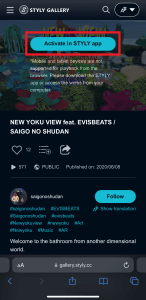 If you are accessing this page from a PC web browser, first click the "Try Now" button to open the scene page.
Then, in the scene page, click "Experience in AR" and scan the QR code with your smartphone to launch the scene on the STYLY Mobile app.

Download the STYLY Mobile app
For those who want to know more about how to experience the scene:
For more information on how to experience AR scenes, please refer to the following article.

Edited by SASAnishiki
Translated by cpnnn