A Powerful Medicinal Herb—Urtica Dioica
In Nicholas Delap's AR work Urtica Portal, we experience an overlay of plants inside the screen. These plants are Urtica dioica (also known as common nettle), which thrive in the British Isles.
Urtica dioica is used in folk medicine as a powerful medicinal herb, and it can detoxify soil, regenerate ecosystems, and give way for a more diverse range of plants to grow in its wake.
Nicholas Delap|Freelance digital artist
Visit his website here
Folklore and Ecology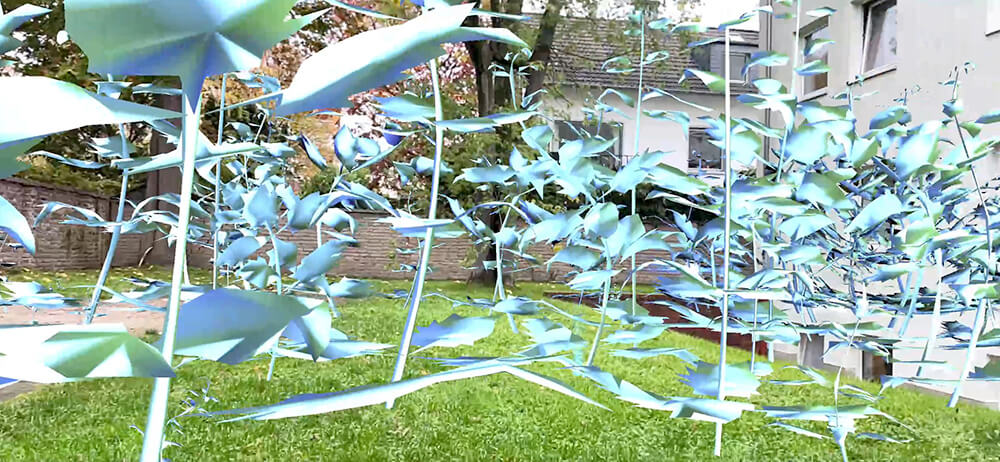 Urtica dioica has a rich and magical history in the folklore of the British Isles and Northern Europe. Its medicinal properties are among the most powerful in the world, and healing methods that use this plant have been passed down from generation to generation. With its ability to heal the soil, this plant is a panacea for both human and non-human worlds.
This plant thrives not only in forests but also in the man-made landscapes of post-industrial Britain. In a society where service, information, and knowledge industries account for an increasing percentage of the population, the artist responds to post-human neo ecology and explores the local and global practices concerning plant life.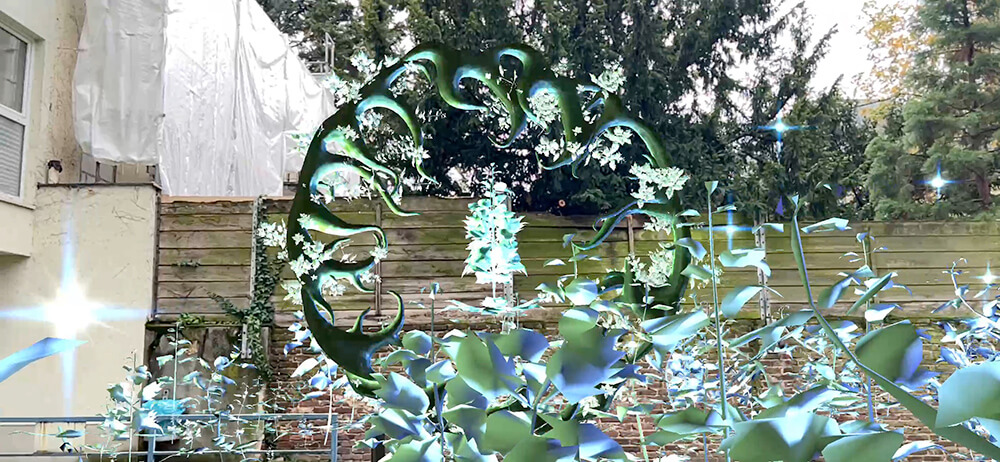 By placing this plant in any location using AR technology, we are able to detoxify and "re-wilden" our minds.
Detoxifying and Cleansing Everything in Its Path
Delap, via his ongoing research into the wild spaces and the flora and fauna that thrive in the diverse landscapes of the British Isles, has intertwined folklore and botanical symbols to create an AR experience that facilitates a rewilding of the mind.
In this scene, we experience an overlay of nettle that illuminates the exhibition space and becomes a pathway for detoxifying and cleansing. By drawing our focus to the natural environment, the work contrasts the physical and digital spheres, highlighting the otherworldly qualities of what we perceive as wild and natural.
How to experience an AR scene
If you are accessing this page from a smartphone, please click on the "Try Now" button (*If you are experiencing the scene on a smartphone for the first time, please also refer to the following instructions).


After clicking, the following screen will be displayed.
If you have already downloaded the STYLY Mobile app, please select "Continue on Browser".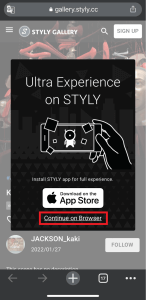 You can then select "Play on Mobile App" to experience the scene.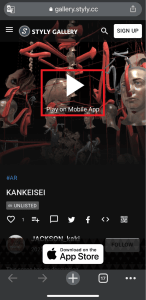 If you are accessing this page from a PC (web browser), you can experience the scene by clicking the "Try Now" button, selecting the Mobile icon on the scene page, and scanning the QR code.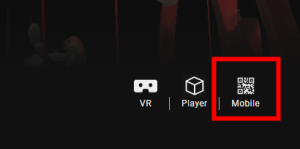 Download the STYLY Mobile app
For those who want to know more about how to experience the scene
For more information on how to experience AR scenes, please refer to the following article.

Edited by SASAnishiki
Translated by cpnnn