Australian Plants in AR
Vegetal/Digital is an AR work by Alison Bennett, an artist based in Melbourne, Australia.
To view the work, launch the STYLY app from a smartphone or tablet to see beautiful, native Australian flowers appear on your screen.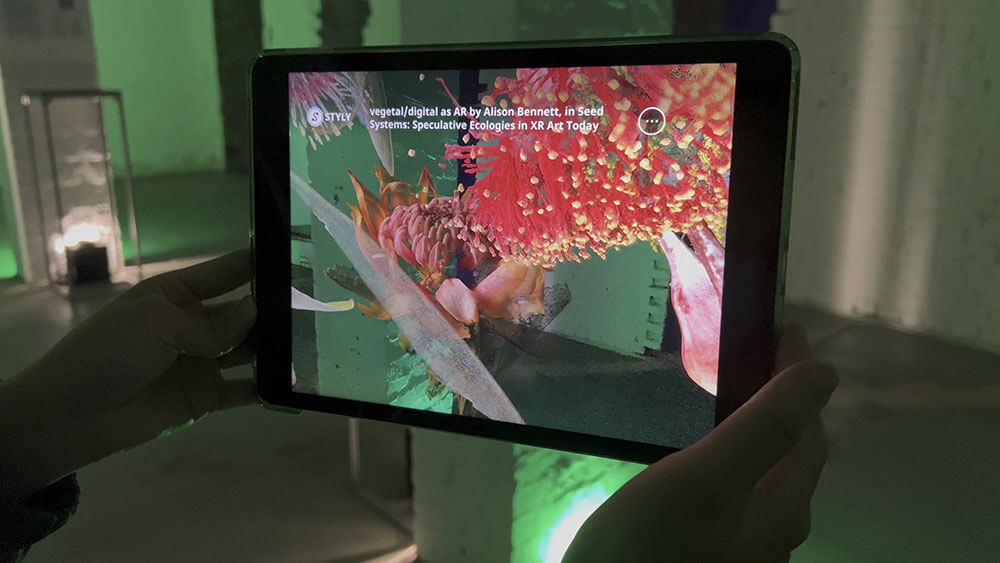 These intricate objects look very real at first glance. On closer inspection, however, you see that they are a collection of points. These three-dimensional plants, composed of a set of points, are called point clouds.
Alison Bennet|Photographer and Media Artist
Visit her website here
Plants Created from Point Clouds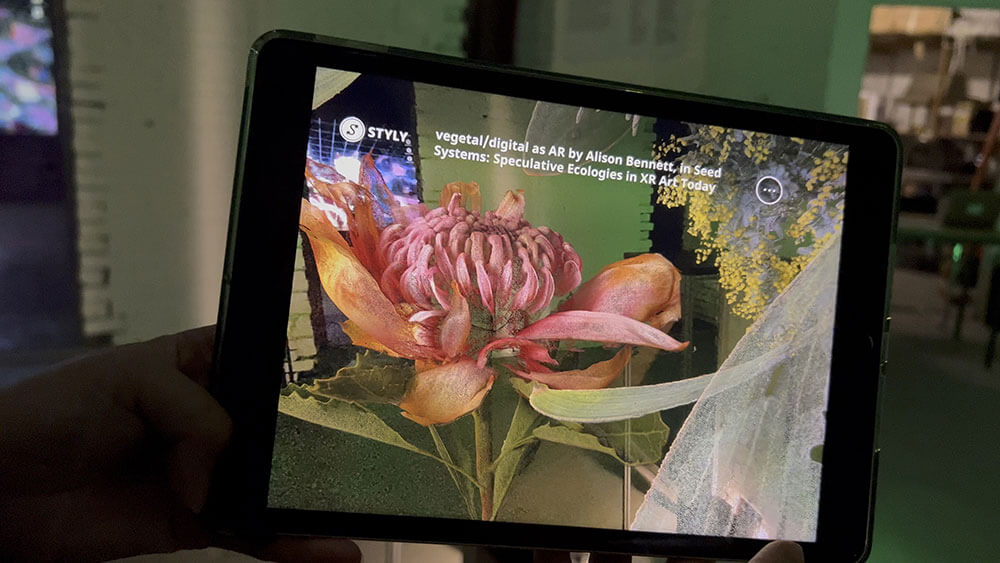 Looking closely at the realistic plant objects, the surface seems to be grainy. Getting even closer to the leaf on the right—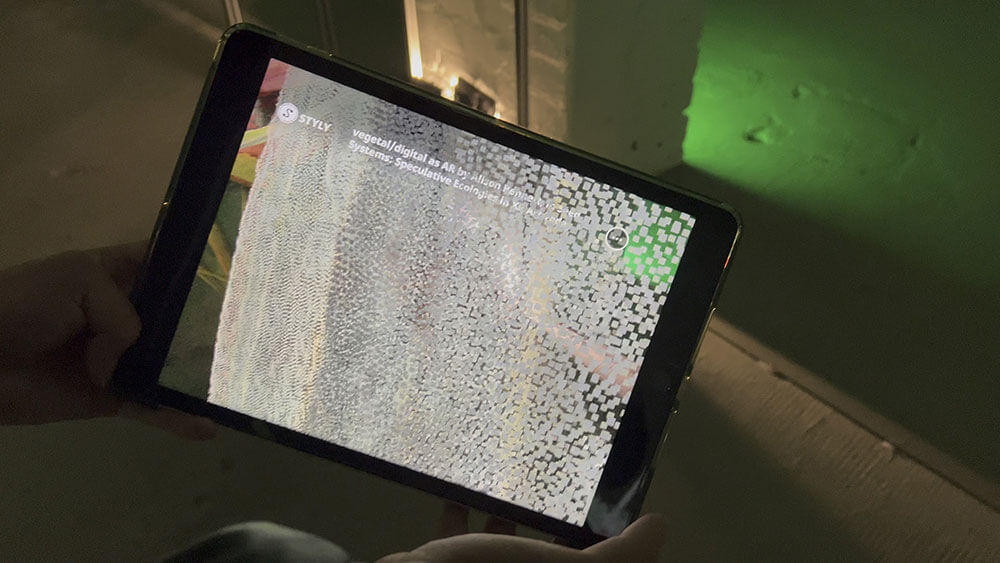 —you gradually realize that it is a collection of dots.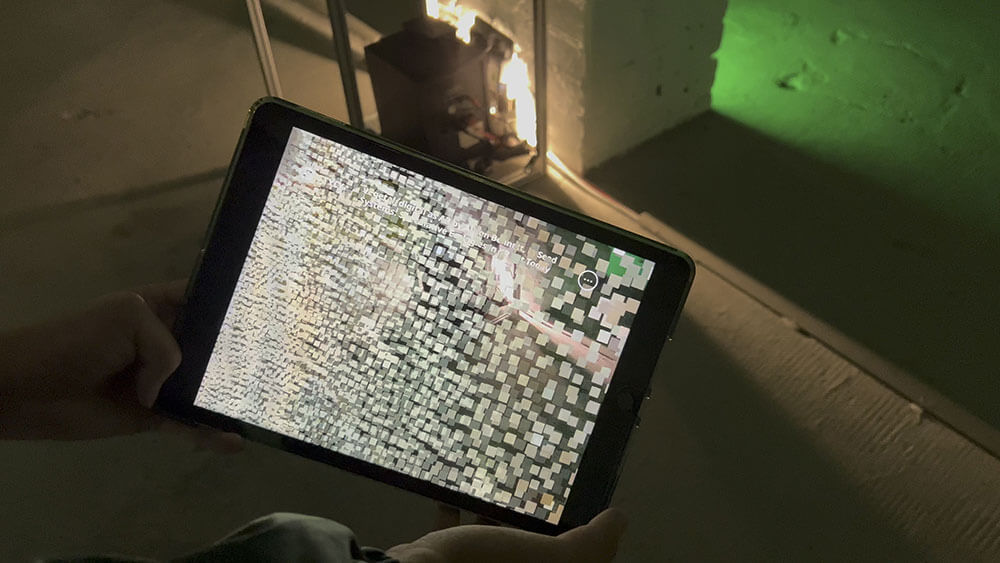 In fact, you see that the leaf is composed of many, many squares.
Digital Gardening in the Online Space
Artist Alison Bennett explores vegetal thinking, digital gardening and post-human neuro-queer phenomenology through floral forms rendered as point-cloud models.
She attempts to create a new kind of natural beauty from the way point clouds dissolve the structure of plants, allowing the viewer to get up close and view the details of the loosely aligned plant through an interactive AR experience.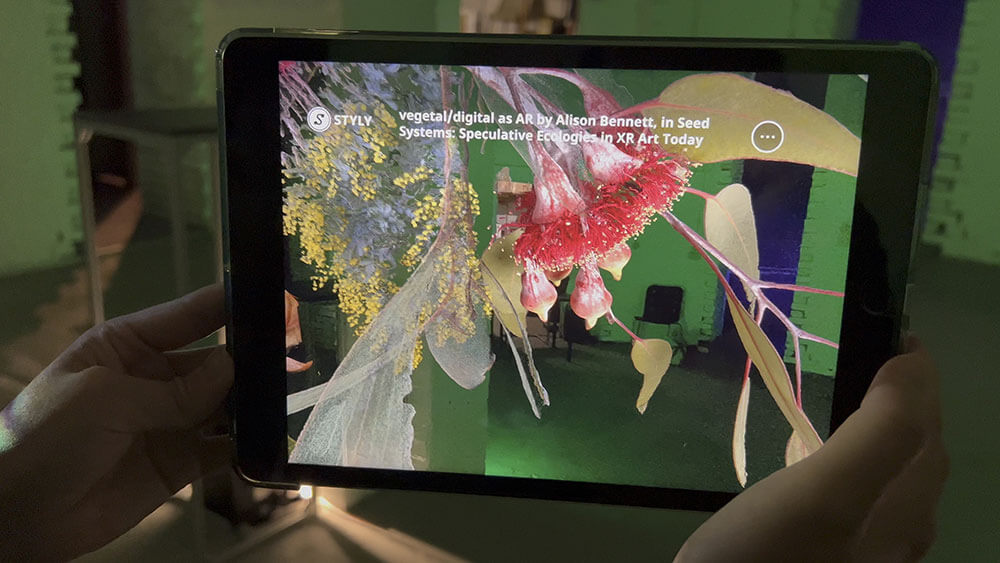 In this work, she also explores the practice of "digital gardening." In digital gardening, seeds of thought are shared and cultivated in the public online space. These virtual plants, which inhabit the garden of online space through AR, may exist in the natural domain in the near future, without any sense of discomfort or artificiality.
How to experience an AR scene
If you are accessing this page from a smartphone, please click on the "Try Now" button (*If you are experiencing the scene on a smartphone for the first time, please also refer to the following instructions).


After clicking, the following screen will be displayed.
If you have already downloaded the STYLY Mobile app, please select "Continue on Browser".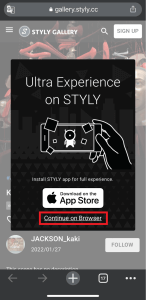 You can then select "Play on Mobile App" to experience the scene.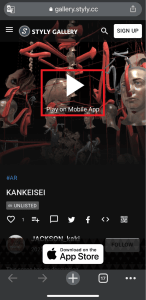 If you are accessing this page from a PC (web browser), you can experience the scene by clicking the "Try Now" button, selecting the Mobile icon on the scene page, and scanning the QR code.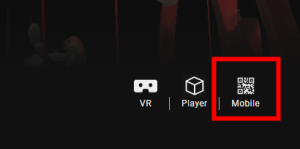 Download the STYLY Mobile app
For those who want to know more about how to experience the scene
For more information on how to experience AR scenes, please refer to the following article.

Edited by SASAnishiki
Translated by cpnnn