The "Miss iD 2021" is a Japanese beauty pageant for female idols, hosted by Kodansha, a major Japanese publishing company. The upcoming audition for the "Miss iD 2021" has expanded beyond the traditional applicants to include VTubers resulting in an increase in national attention.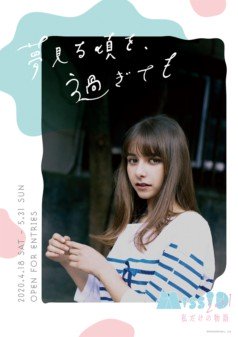 The semi-finalists will be selected between September and mid-October and the finalists will be selected in mid-December. You can view self-promotion videos of VTuber applicants on their own personal pages. 
The "Miss iD" pageant has been held since 2012. "iD" represents idols, identity, I (oneself), and diversity. It is an audition to discover the talents of influential women who are not bound by the old framework, but instead enjoy being themselves.
Participants are women of all genres, including models, actresses, artists, etc. However, this year's "Miss iD 2021" now includes virtual figures. As of June 30, 2020, there are 8 VTubers who can be confirmed as participants.
Yao Kyosaki https://miss-id.jp/nominee/entry/18235    
Kurumi Hinamizawa https://miss-id.jp/nominee/entry/16186  
Wako Hiromoto https://miss-id.jp/nominee/entry/18268  
Ringo Fuji https://miss-id.jp/nominee/entry/16959 
Tomato Manme https://miss-id.jp/nominee/entry/17087 
Merankolena https://miss-id.jp/nominee/entry/17133  
Yugiri https://miss-id.jp/nominee/entry/16388 
Rinrichan https://miss-id.jp/nominee/entry/16247  
Japanese original article:https://www.moguravr.com/miss-id-2021-vtuber/