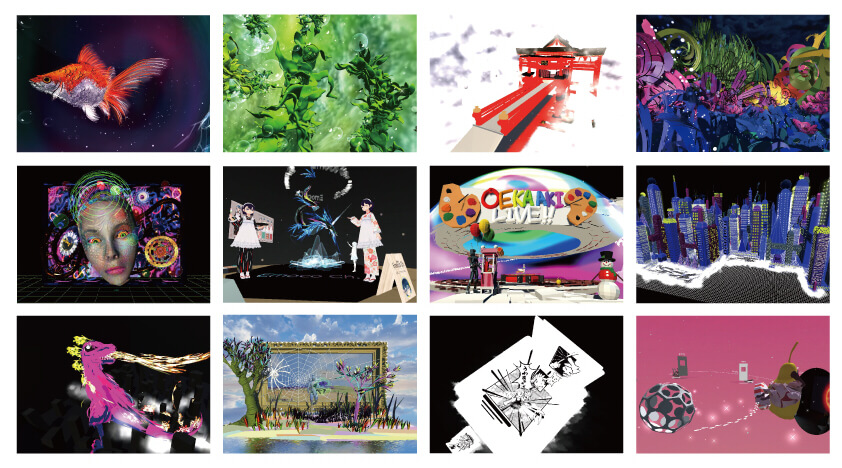 STYLY will begin official support for 3D models created with Tilt Brush starting Thursday, March 18, 2021.
STYLY software has been compatible with Google Poly API since May 2018. STYLY has helped Tilt Brush artists in Japan and overseas to easily share VR / AR content, and so far, numerous VR / AR content has been distributed globally. In 2018, the XR Global Content Award called "NEWVIEW AWARDS 2018"  awarded a VR artwork drawn using Tilt Brush the Grand Prix Prize.
Unfortunately, on June 30, 2021 (*uploads after April 30 will not be possible), Google decided to discontinue the 3D model sharing site "Google Poly". After concerns that it will not be possible to upload 3D models to STYLY STUDIO directly from Google Poly for sharing purposes, STYLY officially started supporting 3D model data created with Tilt Brush that can be directly uploaded to the STYLY platform. We are excited to continue supporting Tilt Brush artists in their creative activities using STYLY.
How to Upload a 3D Model Created with Tilt Brush to STYLY
3D modeling data created with Tilt Brush can be uploaded to STYLY after exporting it as a glb file.
3D Data from Sketchfab and Blender are currently excluded.
Please check out our article for more details and information on how to export 3D data from Tilt Brush and learn more about some of the compatibility features between Tilt Brush and STYLY.
https://styly.cc/tips/tiltbrush-3d-upload/
Compatibility Table for Brush Types Available on Tilt Brush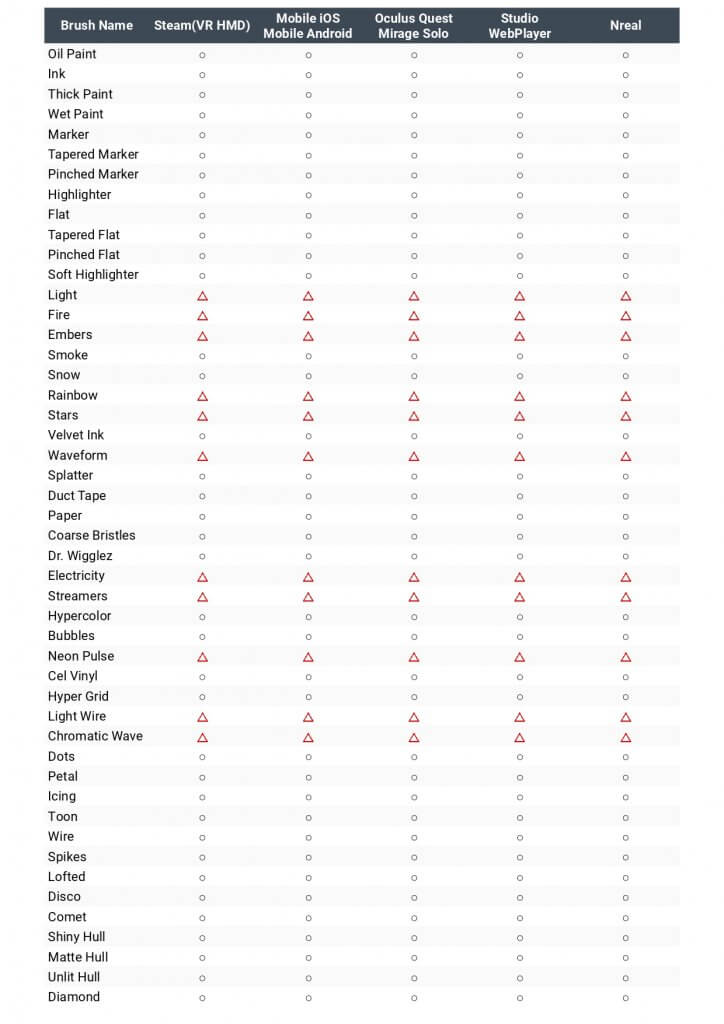 Please note: Those brush types with a △ are supported for reproducing colors and shapes, but not for reproducing the Bloom function.