Psychic VR Lab, the company that provides the VR creative platform 'STYLY' is planning a special lecture about 'net businesses' with the Accreditation Council for Internet Retailer Ability for students of Bunka Fashion College.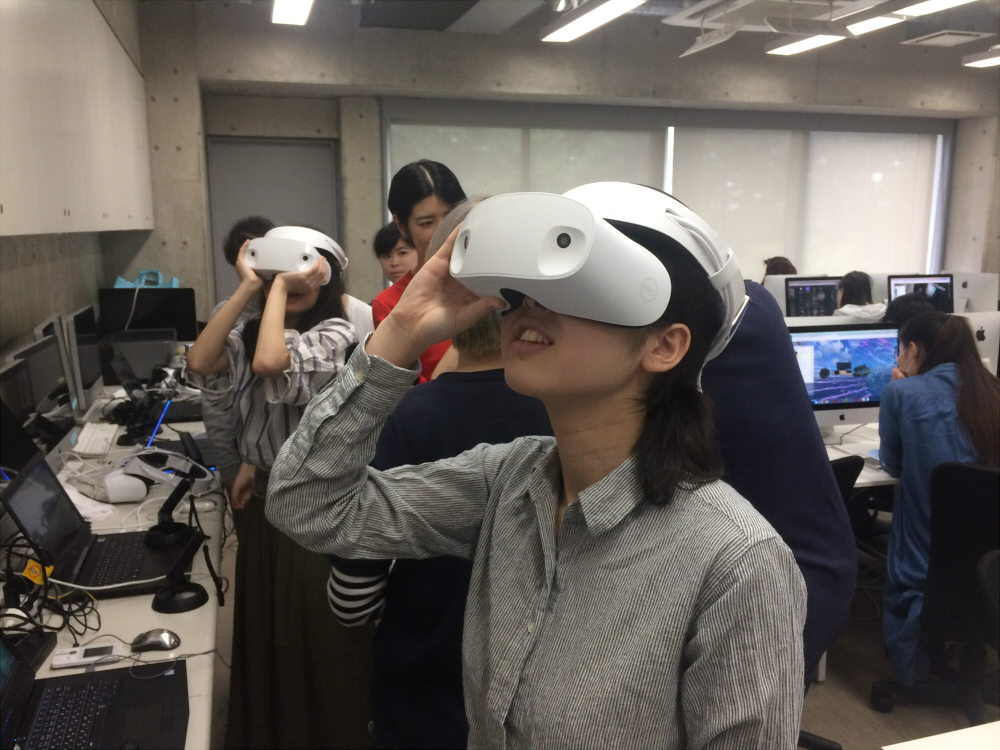 The team will work together with 'NEWVIEW', the project that explores and studies the 3D world for new ways of expressions and new experience designs.
One goal of the lecture will be to apply to the 'NEWVIEW AWARDS ( https://newview.design/awards/2018/jp )', the global award which searches for new innovative VR content in the fashion/culture/art areas. The lecture will not only study how VR is becoming used in the fashion business, but will also train students how to create VR content using 'STYLY'.
The main purpose of this lecture is for human resources development in the EC industry where evolution is forever happening, learn how advanced technology is being used in the fashion industry, and to gain precious skills for creating the best customer experiences in the after-digital era where online and offline is combined together.
Target
Bunka Fashion College students in the Fashion Marketing and Distribution Department
majoring Fashion Directing, and Sophomores in the Global Business Design class

Schedule
July 1st: Case studies for VR uses in the fashion industry
July 8th: VR content creation
July 16th: VR content creation
July 22th: VR content creation
September 9th: Presentation
End of September: Applying to NEWVIEW AWARDS 2019
Instructor Profile
yosh / Creative Director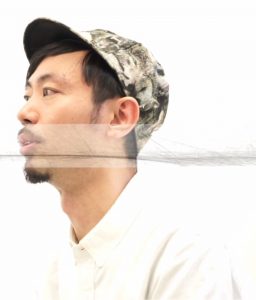 Experienced in creating and operating large-scale systems such as official content service delivery platforms and application stores for cellphone companies. Worked with Isetan Mitsukoshi Holdings, PARCO, and many fashion brands using VR technology for marketing and promotion. In 2018, has started a new project 'NEWVIEW' with PARCO and many artists to create and design new and innovative experiences with VR/MR technology. Instructor of 。Tokyo Fashion-technology Lab. Part-time lecturer at Sokei academy of fine art and design.
Background
Last year, Psychic VR Lab performed numerous special lectures at Bunka Fashion College. This and some student's spontaneous actions lead to real world cases combining VR technology with fashion design. We feel and hope that more future designers will explore the possibilities to create a completely new genre of fashion, and decided to hold this special lecture series.
Lastly, we will introduce some creations of last year students, in the VR world and the real world.
◎Last year student work
Ms.Mori created a world with the concept where virtual clothes and real clothes have the same value, and displayed the outfit in the real world, while in the VR world, visitors could see how a virtual model meeted them wearing the outfit.
'm34' Creator:MORI Miho (former Fashion Director Major Student)
https://gallery.styly.cc/m34/c672bf2b-f865-11e8-b34d-4783bb2170d0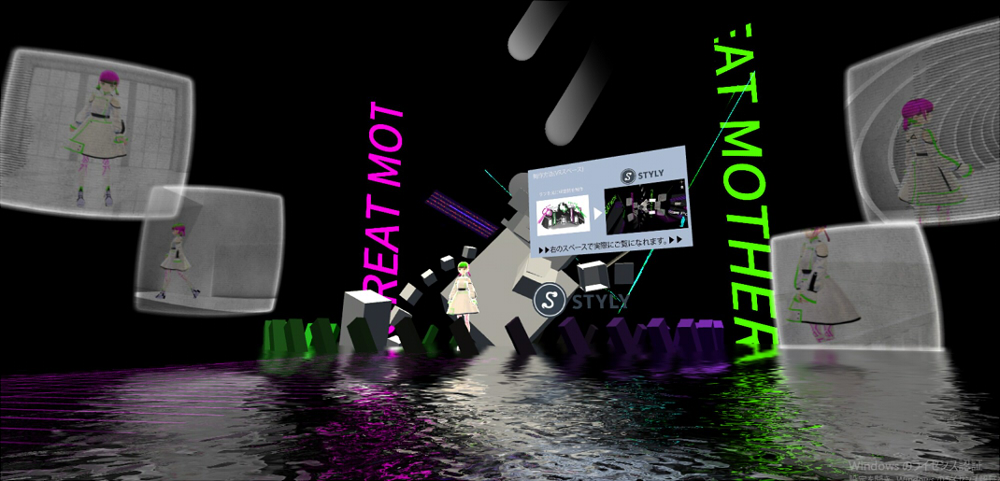 VR world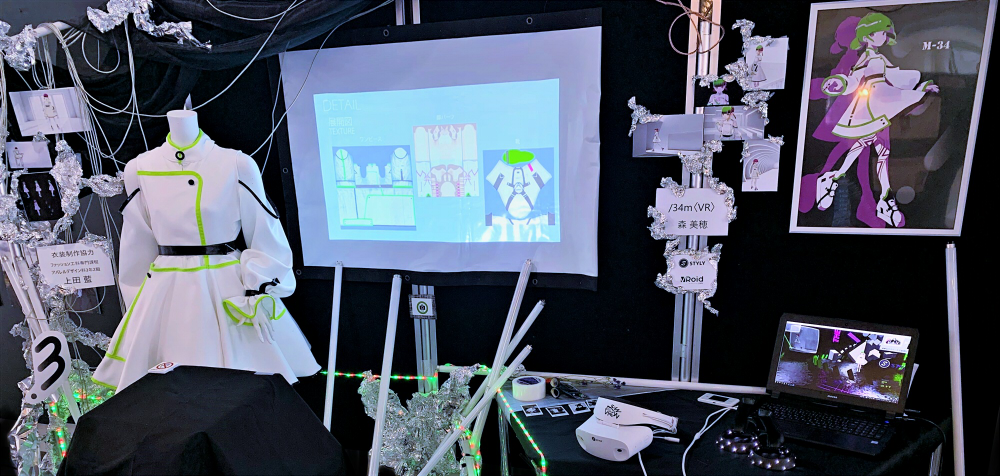 Display area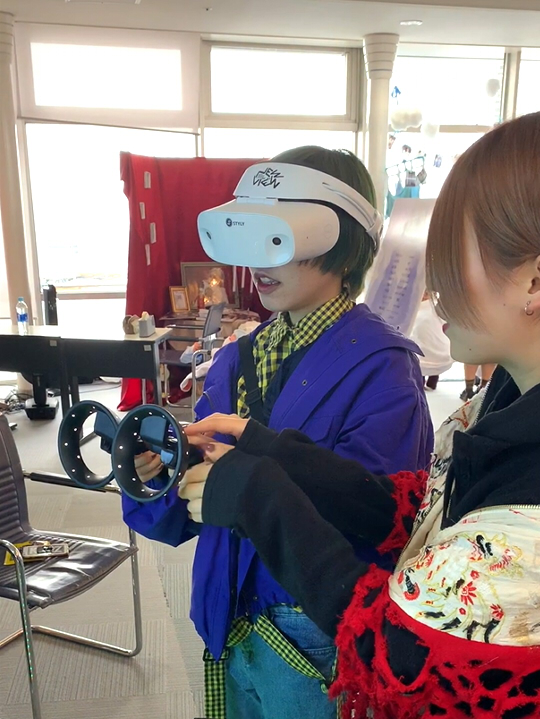 Visitor experiencing VR
<For inquiries regarding this matter>
Psychic VR Lab Co., Ltd.
Contact Personnel: Watanabe, KIKI
Email address:info@psychic-vr-lab.com