Psychic VR Lab, the provider of the VR creative platform STYLY (https://styly.cc), and fashion label chloma (designers: Junya Suzuki and Reiko Sakuma) have teamed up to create "chloma x STYLY HMD collection", a new collection for head-mounted display wearers. The exhibition and sales event "chloma OS Umwelt" will be held from September 22 to 30 at BY PARCO shop & gallery in Aoyama, Tokyo.
Mixed reality (MR) is a technology that mixes real and virtual spaces to create a new space in which real and virtual objects interact in real time. Takuto Sato's art direction will spread out in the exhibition space, and by wearing Microsoft's HoloLens MR device, the virtual space created by illustrator TOKIYA SAKBA and media artist God Scorpion will overlap, bringing to life a shopping space that mixes the real and virtual worlds.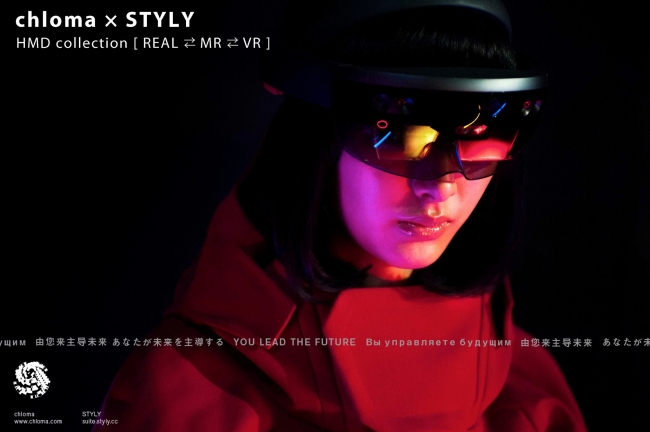 Exhibition/Sales Event Overview
chloma x STYLY HMD collection exhibition and sales event "chloma OS Umwelt".
Dates: Friday, September 22 – Saturday, September 30, 11:00 – 20:00
September 22 is a pre-opening day and is open by invitation only.
Please note that the gallery will be closed on the 28th (Thu).
Address: Viole Minami-Aoyama, 5-2-15 Minami-Aoyama, Minato-ku, Tokyo
BY PARCO shop & gallery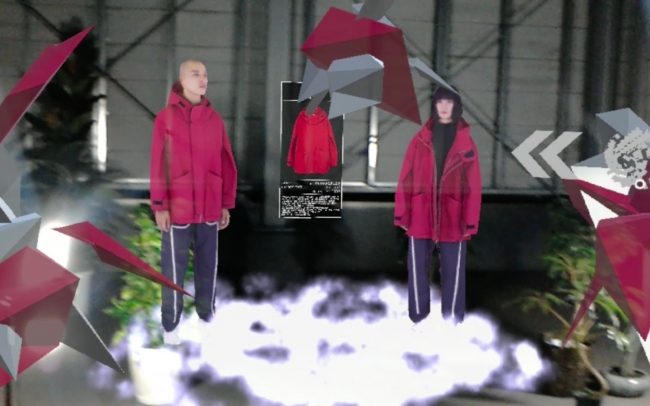 Credit
chloma / Junya Suzuki, Reiko Sakuma, Ryota Noda Psychic VR Lab
Creative Director / God Scorpion director / Go Sato
Lighting and Space Design / Takuto Sato MR Space Design / TOKIYA SAKBA Music/LLLL