~Free Distribution of 100 3D Models and Presets for Anyone to Create AR Contents~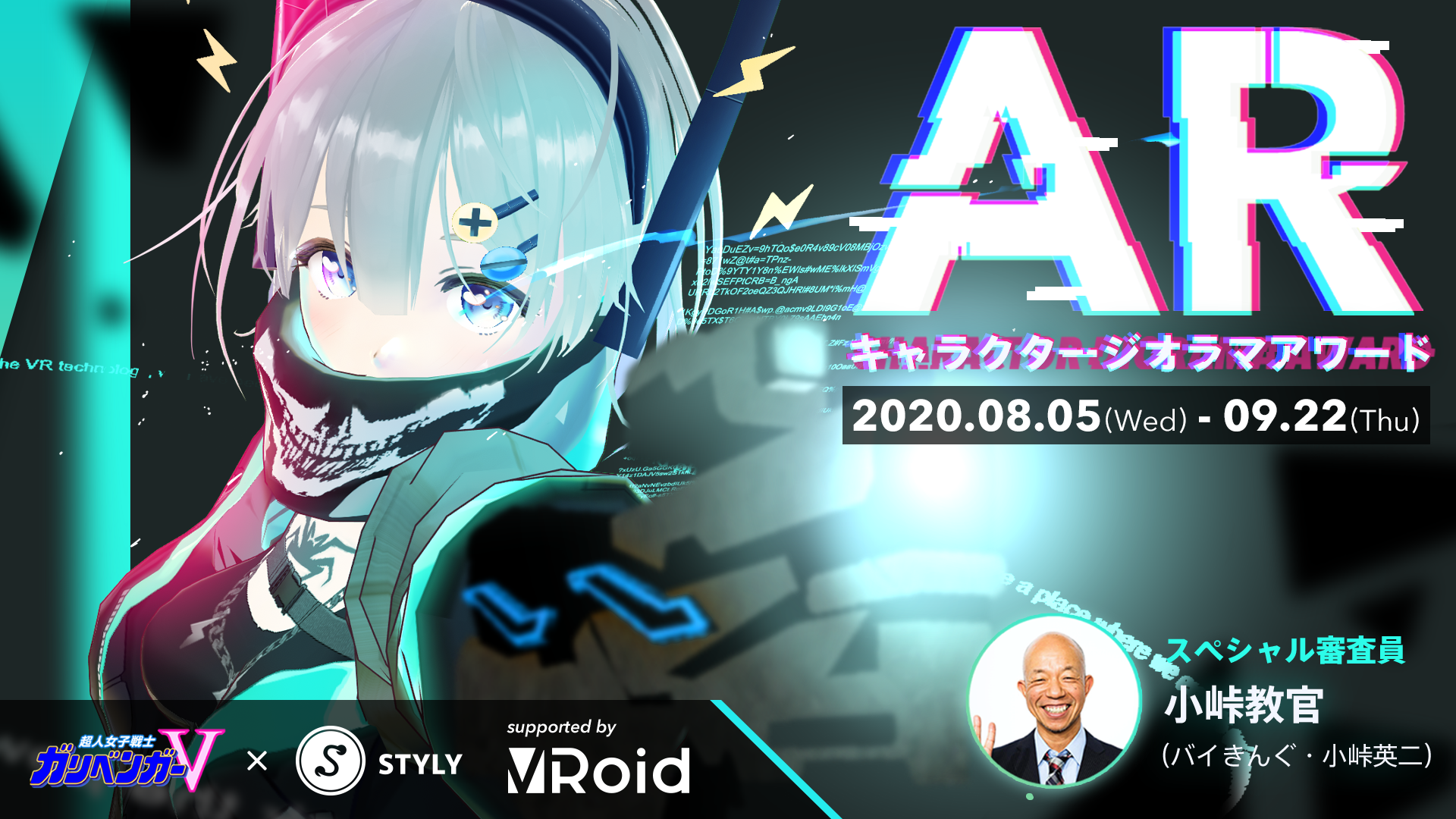 Psychic VR Lab(Shinjuku-ku, Tokyo), a provider of the VR/AR/MR creative platform "STYLY"(https://styly.cc) , has been working with TV Asahi's variety show "Chojin Joshi Senshi Garivenger V" and the character-based AR. The AR Character Diorama Awards, an AR content award aimed at encouraging content creation and encouraging artists, will be jointly held.
AR Character Diorama Awards Special Site:
https://styly.cc/ja/ar-diorama
The award subjects are AR works created by using 3D character models of the show's original character 'mode:GUARDIAN'. At the same time of this award, all 100 kinds of assets and 3D character models that creators can use to create their works will be released for free. Also, Instructor Kotoge (Baikingu and Eiji Kotoge), the main MC of the program, will participate as a special judge. The winners will receive prizes such as a head-mounted display signed by Instructor Kotoge and the introduction of their works at the program event.
This award is a spin-off award of the NEWVIEW AWARDS 2020 (https://newview.design/awards/), which is co-hosted by Psychic VR Lab, Parco, Inc. and Loftwork, Inc. All works submitted to the awards will be eligible for judging at NEWVIEW AWARDS 2020.
AR Character Diorama: "Expression of Future Characters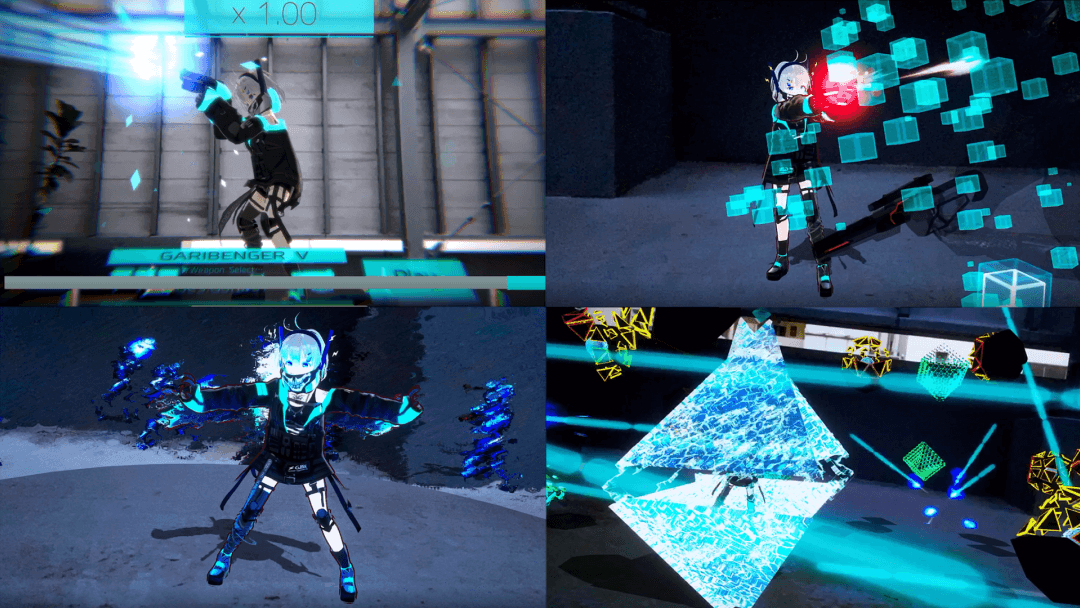 AR Character Diorama is a 3D character avatar project called "AR Character Diorama", which is a collaboration between STYLY, a creative platform where anyone can enjoy VR/AR/MR expression freely, and the variety show "Chojin Joshi Senshi Garibenger V", a variety show by Mr. Koge and popular VTubers. This is a new character expression concept developed with the support of the "VRoid Project" (https://vroid.com/).
By placing various 3D assets around the 3D character models, you can summon a battle diorama with a combination of characters and weapons, or an anime-like scene that makes you imagine a story in the real world.
A wide variety of AR examples created by official artists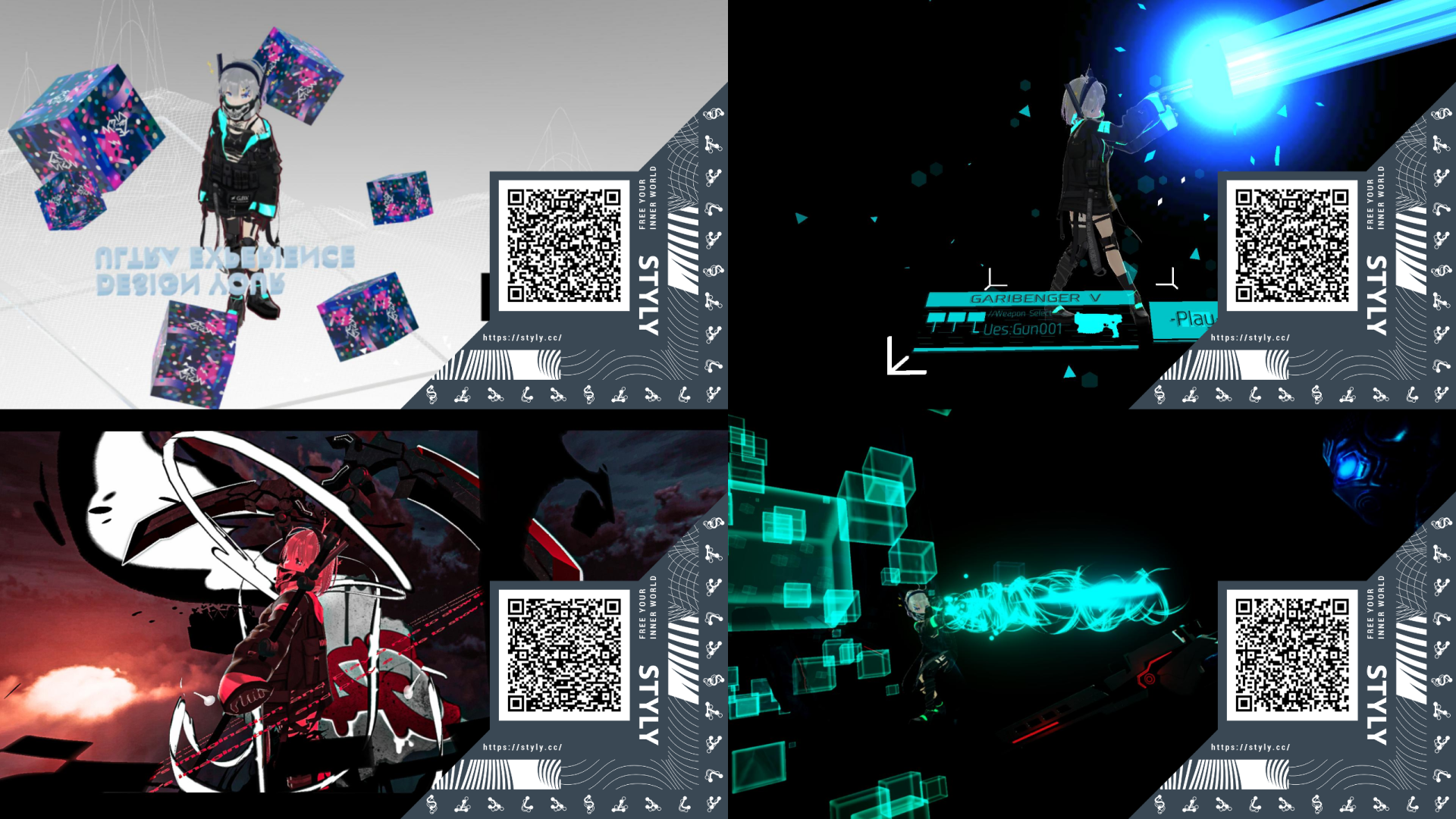 To celebrate the AR Character Diorama Contest, the official STYLY artists and others have released reference works of art. All of them are available on STYLY and can be viewed right now via the STYLY Mobile app by clicking on the artwork's URL or scanning the QR code.
◇From the front, from the side, from the back…? Strange dioramas that change depending on the angle.
「HYPERCUBE by Discont」
https://gallery.styly.cc/scene/71ae5ecb-6f90-4658-9df9-61891da18eca
◇Burst of Gun Fire! AR Action Figure
「-ANimation Figure- by YORIMIYA」
https://gallery.styly.cc/scene/3c7d05cf-777f-417d-bde1-8fc933fa3e33
◇2D Comic Illustration x 3D Animation. Cyber Street Figure
「R-Scythe MODE by kikiyu」
https://gallery.styly.cc/scene/af01895b-d676-443d-a5a4-dc7064ac79ca
◇Annihilate the approaching enemies in an AR diorama battle movie!
「AR DIORAMA BATTLE by jota」
https://gallery.styly.cc/scene/57f4b4e0-a266-4b36-8879-150e89525890
All 100 free 3D character models and assets
STYLY and Superhuman Girl Warrior Garibenger V have teamed up to create a new creative tool called 'mode:GUARDIAN', which is based on the world of the show's original character 'mode:GUARDIAN' and includes customizable 3D characters, weapons, effects, motions, poses, and more for anyone to use for free. Newly added to [STYLY Studio].
With these assets added to STYLY Studio, you can create your own AR character dioramas using only a web browser and your imagination, without the need for expensive VR-ready PC equipment or programming or 3D modeling expertise. You can also use the STYLY Mobile smartphone app to summon a diorama of the character and its worldview to the real world.
For more information on how to use the various assets, please visit the award's exclusive website: 
https://styly.cc/ja/ar-diorama 
mode:GUARDIAN promotion trailer
At the same time as the awards, "Chojin Josei Senshi Gullivenger V" released a promotional trailer on the show's official YouTube page, featuring 3D character models and a 2D animation of the story behind "mode: GUARDIAN". Ta.
Garibenger V Official YouTube:
https://www.youtube.com/channel/UCzuEc7Nsm9GtMX4yuzjSqgA
AR Character Diorama Awards Overview
Target Applications
AR Character Diroama" is the theme of this contest, and we are calling for entries that use the 3D character "mode:GUARDIAN".
All AR contents and works created and published using the creative platform "STYLY" to create new expressions, and experiences using VR/MR/AR space are eligible for this competition. You are welcome to use tools other than STYLY (3DCG tools, game engine, DAW, etc.) in the production process. You are also welcome to submit previously published works that have been modified to suit the theme.
STYLY Official Site:https://styly.cc/
Schedule
Application period: Wednesday, August 5, 2020, 00:00 (Japan time) – Tuesday, September 22, 2020, 24:00 (Japan time)
Final judging results will be announced in October 2020.
Judge
Instructor Kotoge (Bi-Kingu, Eiji Kotoge)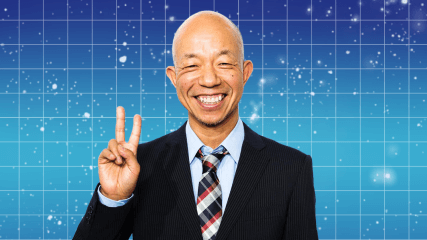 Instructor Kotoge (Eiji Kotoge), aka "Demon Instructor" of Garibenger V, teaches VTubers to become full-fledged Garibengers. His witty comments to VTubers at the beginning of the program such as "Don't mess with me, you 3D guys", "I'll spray you with water", and "I'll cut the wiring somewhere" are very popular. He was appointed as a special advisor to the Galibenger V Development Department by the Galibenger V Headquarters and joined mode:GUARDIAN project without knowing what was going on. Garibenger's people! In your hands, you have the hope of the future! I don't know," says the instructor.
)Buiko (AD mode)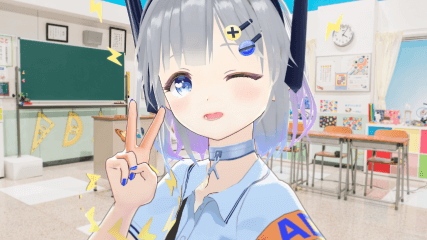 Garibenger V has combined all the power of late-night television with the power of "industry firsts! The Thunderbolt Type VTuber". To put it super crudely, Thunderbolt In makes it easy for anyone to get in! It was supposed to be a decisive weapon robot defending the earth, but it usually works on program staff duties as an AD mode with an AD program installed. The instructor doesn't know much about it, as he goes into "Kotoge Mode" when he joins, or into "Battle Mode" when he is attacked by an evil minion. The mode:GUARDIAN from the future looks like Bui-ko, but what is the truth?
Discont (STYLY)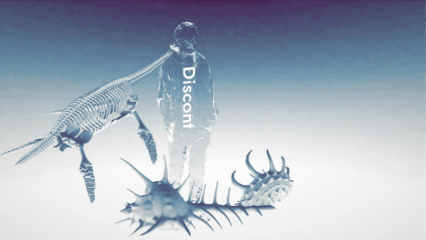 ARTIST / XR SPATIAL DESIGNER of Psychic VR Lab, born in 20th century Kanagawa, submitted a work to the 2018 NEWVIEW AWARDS 2018, a VR space design award sponsored by STYLY, PARCO, and Loftwork, and won the PARCO award. He was in charge of creating the mixed reality experience work "World's end supernova", which was exhibited as a highlight of the reopening of the new Shibuya PARCO in November 2019, and has attracted attention as a judge for various contests organized by STYLY. He is an instructor at the NEWVIEW SCHOOL, a school for new expressions in the xR era. For this contest, he "HYPERCUBE" created a sample scene, "HYPERCUBE" as an official STYLY artist.
AWARDS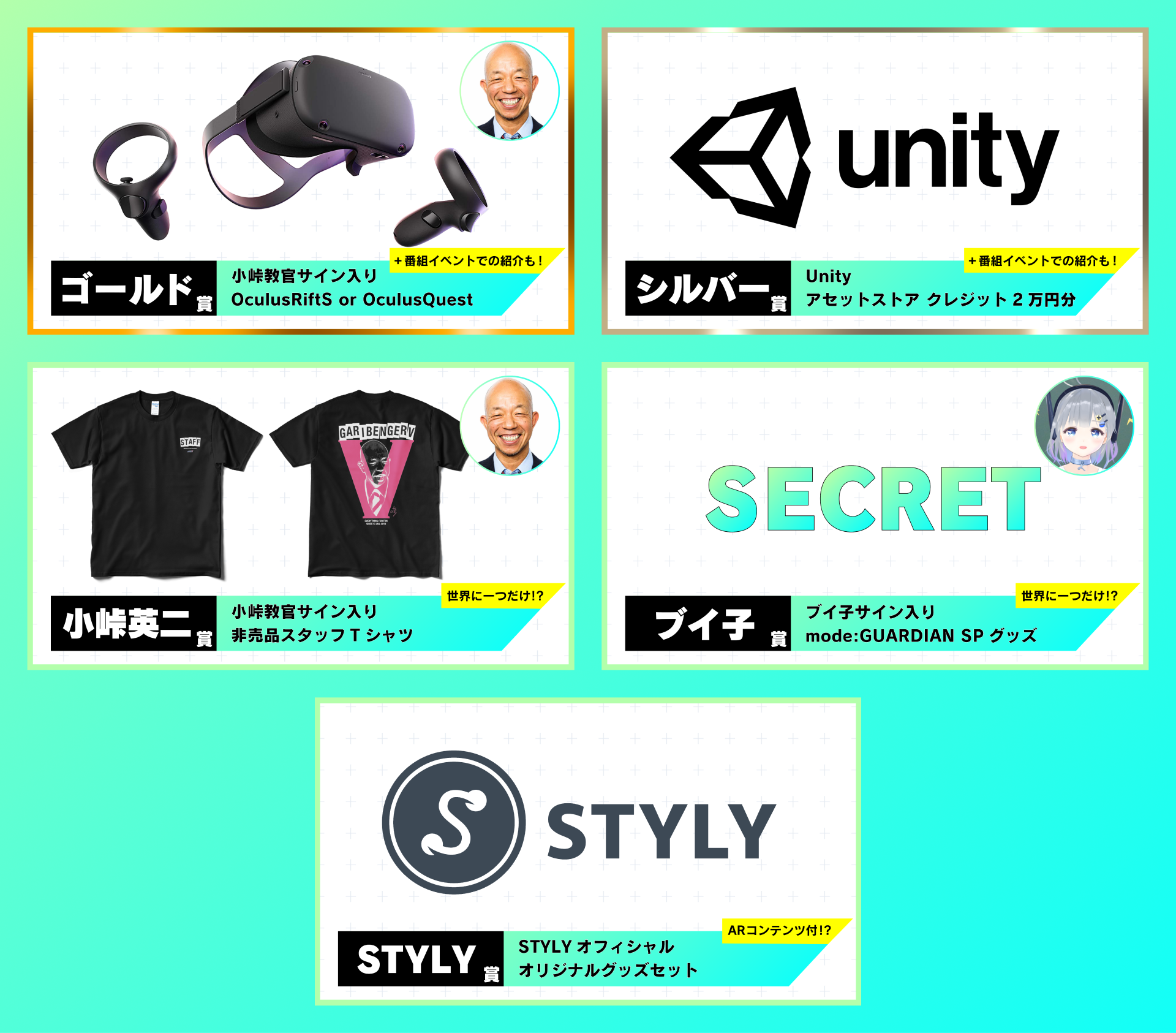 ◇ゴールド: 1作品
・小峠教官サイン入りOculusRiftS or OculusQuest
・番組オフィシャルプロモカード化
・番組イベントでの紹介
◇シルバー: 2作品 
・Unityアセットストア2万円分
・番組オフィシャルプロモカード化
・番組イベントでの紹介
◇小峠英二賞: 1作品
・小峠教官サイン入り非売品スタッフTシャツ
◇ブイ子賞: 1作品
・ブイ子サイン入り『mode:GUARDIAN』SPグッズ
◇STYLY賞: 1作品
・STYLYオリジナルグッズセット
Gold: 1 piece
OculusRiftS or OculusQuest with the signature of Instructor Koge
The program's official promo card.
Introduced at events
Silver: 2 pieces 
Unity Asset Store for 20,000 yen
The program's official promo card.
Introduced at events
Eiji Kotoge Award: 1 piece
Staff T-shirts not for sale with the signature of instructor Ogasugi
Buiko Prize: 1 piece
mode:GUARDIAN" SP merchandise signed by Buiko
STYLY Award: 1 piece
What is TV Asahi's "Chojin Joshi Senshi Garibenger V"?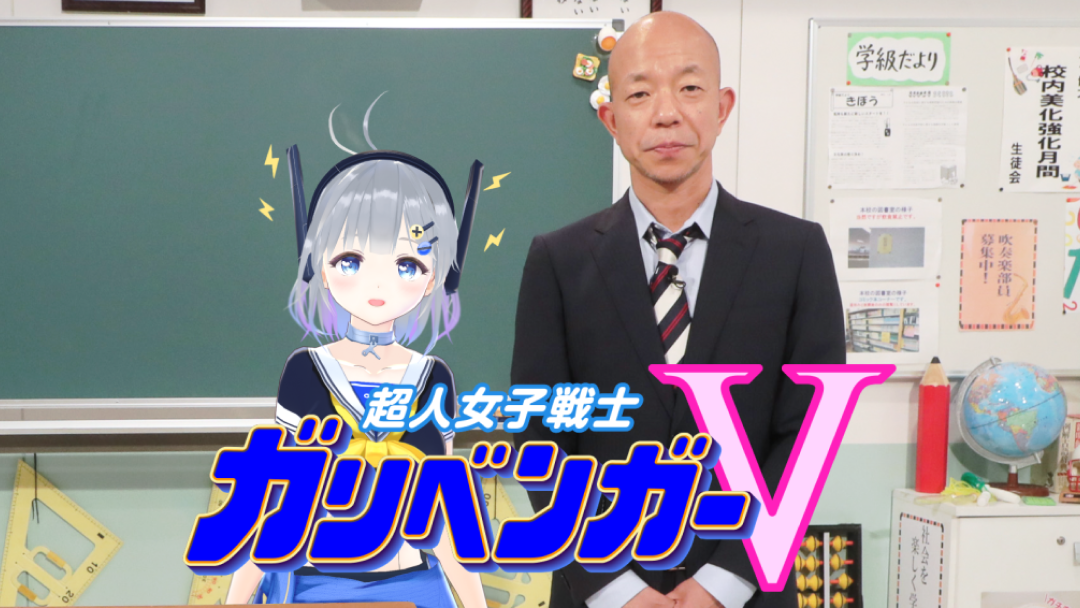 The show is aired on TV Asahi from 1:26 am on Thursdays. The organization that trains girls to solve the super difficult problems that infest the earth is called "Chojin Josei Senshi Garibenger V". In this program, V-tubers learn the most challenging issues from special instructors and train their brains thoroughly. Struggle! It's gonna be a slugfest. You have to use your brain to come up with the answer to a difficult question! Open up! Flutter! "Superhuman Girl Warrior: Garibenger V"!
Official website:https://www.tv-asahi.co.jp/garibenv/
Youtube:https://www.youtube.com/channel/UCzuEc7Nsm9GtMX4yuzjSqgA
Twitter:https://twitter.com/garibenv
Instagram:https://www.instagram.com/vko_garibenv/
About STYLY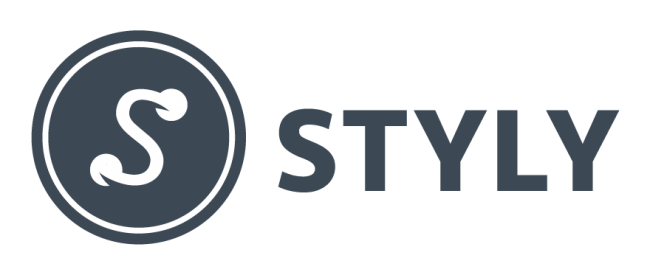 STYLY is a VR/AR/MR creative platform for artists to express themselves.
STYLY is a where to create conceptual shop spaces, installations and galleries that visualize imagination in freely without any constraints. Participants can share their experience online, which is never possible in the real world.
xR space can also be created using only a web browser, and it is compatible with Mac, Windows, as well as other computer environments other than VR-compatible PCs. In addition, as it is linked to services such as YouTube and SoundCloud, along with 3D software (such as MAYA and Blender), it is possible to import various materials and use them for space creation without complicated operations.
STYLY Official Site:https://styly.cc/
STYLY GALLERY:https://gallery.styly.cc/
STYLY Mobile:
Google Play | https://play.google.com/store/apps/details?id=com.psychicvrlab.stylymr
App Store | https://itunes.apple.com/jp/app/id1477168256?mt=8
Psychic VR Lab, Inc. (https://psychic-vr-lab.com/)
Headquarters location) 2/F, MORIAURA, 1-34-2 Shinjuku, Shinjuku-ku, Tokyo, Japan
Representative: Yoshihiro YAMAGUCHI, Representative Director
We develop STYLY, a cloud service as a creative platform in this xR era to build and distribute xR spaces with just a browser.  We promote the conversion of art, fashion and lifestyle interfaces to xR aiming to create xR spaces for all artists.
For more information, please contact us.
Psychic VR Lab, Inc.
Attn: WATANABE
E-mail address: info@psychic-vr-lab.com