Psychic VR Lab Co., Ltd(Head Office:Tokyo Shinjuku, CEO Masahiro Yamaguchi) that provides the VR creative platform STYLY, Parco (headquarters in Shibuya Ward), and Loftwork (Shibuya Ward, Tokyo) present their collaboration project NEWVIEW will hold the global awards NEWVIEW AWARDS 2019, and is calling for VR contents in the fields of fashion, culture, and art. Entries are open from today, July 1, 2019.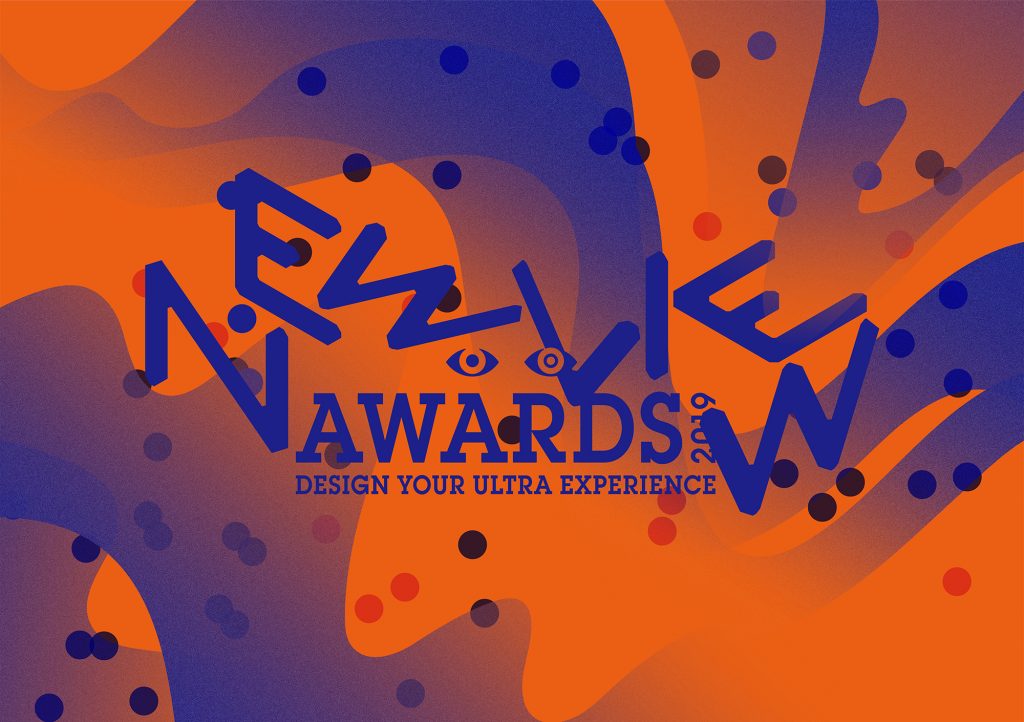 NEWVIEW AWARDS 2019 aims to (i) get a head start in the near future where all creators will be expressing themselves through 3D VR spaces, (ii) pursue innovative expressions, cultures, and lifestyle, and (iii) discover next-generation creators who evoke super-experience design. 
The theme is the continuation of last year's DESIGN YOUR ULTRA EXPERIENCE. In the judges' panel, we have Mr. yumeminemu, Mr. Mitsuru Kumamoto, Mr. Sou Ootsuki, Mr. Keisuke Toda, and Mr. Akihiko Taniguchi from Japan. From overseas, we have Mr. Keiichi Matsuda (U.K.), Mr. Nick DenBoer (Canada), and Ms. Lu Yang (China). We are looking for works of art by domestic and international creators who work in various fields. 
This time, we will support the production of works of art together with NEWVIEW SCHOOL, a school that offers VR education as composite art in Tokyo and Kyoto, Taipei (Taiwan), and a workshop in Monterrey (Mexico). We also plan to hold an exhibition and award ceremony in the new Shibuya Parco which is scheduled to open late in November 2019. 
Through NEWVIEWAWARDS, we hope to discover works of art that will bring about new forms of expression and experiences in the VR scene, a scene which is still in its early days of expression. 
NEWVIEW AWARDS 2019
(English) https://newview.design/awards/2019/en
(Japanese)https://newview.design/awards/2019/jp
NEWVIEW AWARDS 2019 Outline

 
Submission guidelines and conditions

 
We are calling for VR content that has been produced with or published on STYLY, a creative platform that enables the creation of innovative forms of expression and experiences using VR spaces. 
We accept works of art which were created by using other tools besides STYLY (3DCG, game engines, DAWs, etc.) in the production process. We also accept works of art that have already been published. 
STYLY Official Site:https://styly.cc/
Prize

 
Gold Prize (one work of art) 20,000 USD 
Silver Prize (three works of art) 5,000 USD 
PARCO Prize (one work of art): The opportunity to create a 3D work of art with PARCO and exhibit it in Shibuya PARCO. 
* Other prizes will be announced as they are decided 
Schedule

 
・Submission period: 12:00 Monday, July 1 2019 ~ 12:00 Monday, September 30 2019 (Japan time) 
・First screening results announcement (40 finalist works of art planned to be selected): Mid-October 2019
・Exhibition and award ceremony of finalist works of art: scheduled between late November and December. Venue: Shibuya PARCO (Grand opening in late November)
・Final screening results announcement: scheduled for December 2019 
Judges  (random order)
yumeminemu / yumeminemu Book Store Owner and Character Producer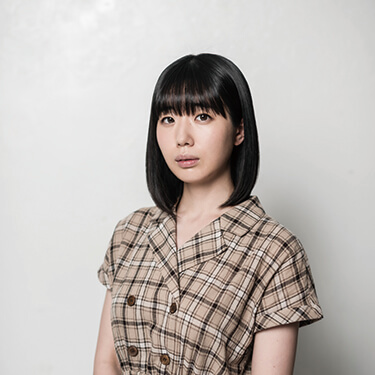 yumeminemu has designed and produced various characters including Tanukyun. Currently, yumeminemu is an active member in various areas such as videographer and screenplay, article writer, and songwriter. 
– Graduate of Tama Art University 
– Graduate of Dempagumi Tokyo 
Keiichi Matsuda / Designer and Movie Maker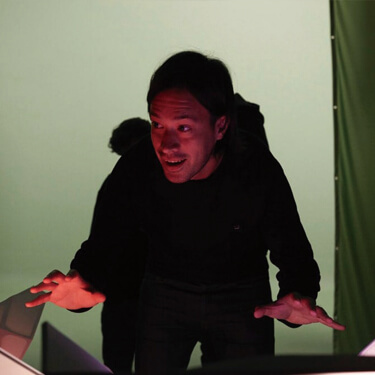 Designer and Movie Maker.His works of art have been exhibited extensively from the Victoria and Albert Museum in London to the Museum of Modern Art in New York. He has a high rating on the Internet and has a cult-like following from short movies such as HYPER-REALITY. HYPER-REALITY was awarded the number-one drama of the year on Vimeo, and when he was working as the VP Design of Leap Motion in 2018, he was chosen as the top AR influencer by Next Reality. 
He sees design as "a tool to explore the future of technology and culture" and aspires to portray an "innovative vision of reality that exists in the space between the virtual and the physical" in the production of the story of movies, and in XR's conceptual interaction design. 
Nick DenBoer / Movie Maker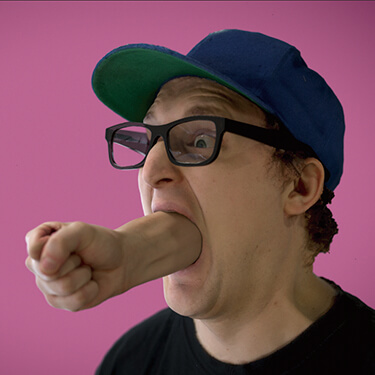 Nick is a movie maker based in Toronto, Canada. He develops a unique VFX comedy brand, and creates movies that are surreal and absurd by fusing video remixes and animation technology. He worked as the writer and creator who produced and remixed the pop culture section of the Conan O'Brien show. His whimsy short movie "The Chickening" (a poultry remix of Stanley Kubrick's "The Shining") has been screened on the TIFF and Sundance Movie Festivals, and expanded his range of activities with his unique picture expression. He has also worked with commercials for Old Spice and Kentucky Fried Chicken, the tour visuals for Deadmau5 and Flying Lotus, and has directed and produced countless TV shows, movies, websites, and VR projects. 
Lu Yang / Artist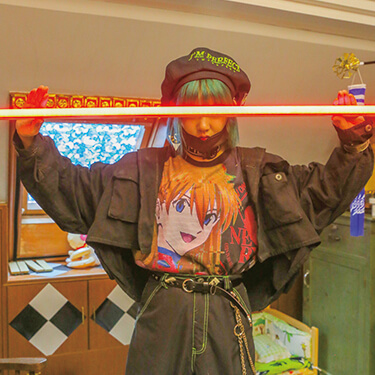 Lu Yang is a multimedia artist based in Shanghai. She graduated from the China Academy of Art Department of New Media Art. She is well-versed in subcultures such as anime, video games, and science fiction. She produces a wide variety of works of art such as 3D animation movies, video games, illustrations, holograms, neon lights, VR, and software. Her works of art are unique creations of fantasy that cover the frail nature of humans. Her starting point is Buddhism that encourages a genderless society and she uses her own image to express her asexual image. Her works of art have been exhibited in The Centre Pompidou in Paris, M WoOODS in Beijing, and the Athens Biennale. 
Mitsuru Kumamoto / Broadcast Writer 
Mitsuru works on a number of shows such as  Downton DX, M-1 Grand Prix, Urasawa Naoki no Manben, Ah!!rt The Artist that Screams AHHHH, and NKH's children's show Shakiiin. 
He has also worked on "Downtown no Gottsu Ee Kanji", "Ito Ken no Shokutaku", "Takeshi no Banbutsu Sou Seiki", and "EX TV". He authored "Kotoba Ehon Ashita no Karuta", "Mitsuru Kumamoto no Chou Kokugo Jiten", and "Warai Ron 24 Jikan wo Omoshiroku Suru". 
Sou Otsuki / Movie Maker and Movie Director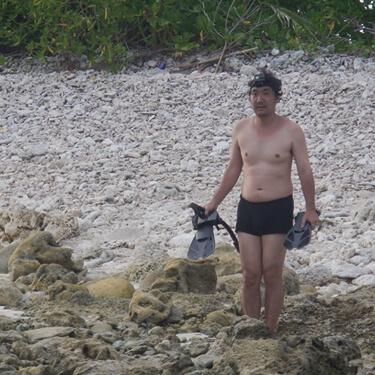 Sou Otsuki creates works of art that mi a wide range of production methods and unpredictable inspiration with an underlying pop feel. In recent years, he has specialized in directing movies using pixel art. He mainly produces commercial videos such as MVs and ads. 
His recent works include the MV for "Tatakau Senshi Tachi He No Ai Wo Komete" by The Southern All Stars (a work of art recommended by the judge panel at the 22ndJapan Media Art Festival), the MV for "Yatara to Synchronicity" by YUKI, and the ad for UNIQLO "UT X STREET FIGHTER". "Aho na Hashiri Shuu" is notable as one of his famous creations (recommended by the judge panel at the 15th Japan Media Art Festival). 
He organized NEWW, a creative team specialized for Ian Shimizu and environmental issues. 
Keisuke Toda / Architect (noiz)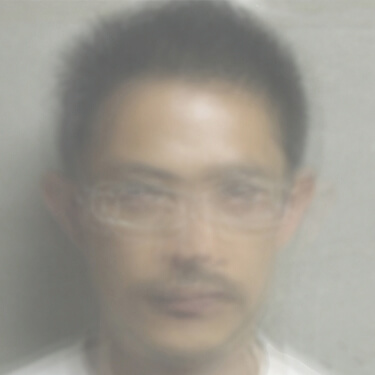 Keisuke was born in 1972 in Chiba. In 1996, he graduated from Tokyo University Faculty of Engineering Department of Architecture. He attended the Tadao Ano Architecture and Building Research Institute from 1996 to 2000, and he completed the Master of Science in Advanced Architectural Design at Columbia University in 2002. 
From 2002 to 2006, he attended SHoP Architects in New York, and from 2007, he has co-organized the architectural design office noiz, which is based in Tokyo and Taipei, with Jia-Shuan Tsai (Kosuke Sakai has been also been a partner since 2016). He develops activities that proactively incorporate computational design such as design, production, research, and consulting  
in multidisciplinary areas such as architecture, products, cities, and fashion. 
Currently, he is an Assistant Professor at the National Chiao Tung University Architecture and Building Research Lab, lecturer of Digital Design Studio at the University of Tokyo, Department of Architecture, and part-time lecturer at Keio University Shonan Fujisawa Campus. 
Akihiko Taniguchi / Artist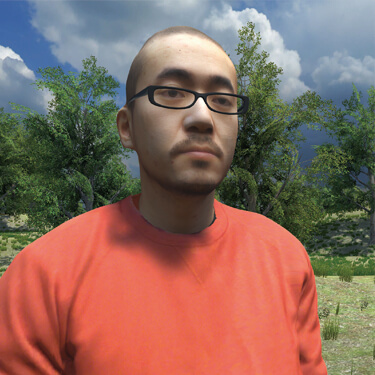 Akihiko is a lecturer of the Media Arts Course at Tama Art University Department of Information Design. 
He has published various types of works such as media art, Internet art, videos, and carvings. His main exhibitions include "Internet Art Future – Post-Internet Reality" (ICC, 2012), "SeMA Biennale Mediacity Seoul 2016" (Seoul Museum of Art, 2016), the solo-exhibition "board ooze out" (GALLERY MIDORI  SO, Tokyo, 2015), and the solo-exhibition "Cho Ima Koko" (CALM & PUNK GALLERY, Tokyo, 2017). 
Sponsor

・ALIENWARE http://ALIENWARE.jp
Partner


Media Partner




Supporter



NEWVIEW PROJECT

About NEWVIEW
NEWVIEW started up in January 2018 as an experimental project and community that develops the design of innovative creative expressions and experiences in 3D spaces. It experiments with the design of next-generation culture and lifestyle that cross the lines of fantasy and reality, along with creators who embody urban culture such as fashion, music, movies, graphics, and illustrations. He discovers, trains, and interacts with next-generation VR creators through domestic and international lectures and meet-ups.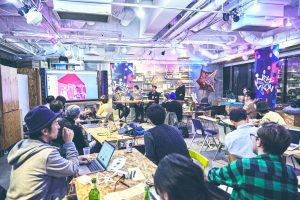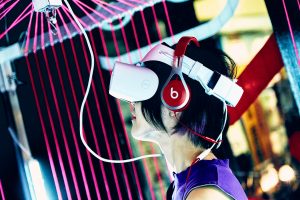 NEWVIEW AWARDS 2018 Achievements 
Last year's NEWVIEW AWARDS 2018, which was held for the first time as a VR Content Award in the fields of fashion, culture, and art sponsored by the NEWVIEW Project, was a thriving success with 219 submissions of works of art from seven countries worldwide. The Gold Prize (the prize) was awarded to "EMOCO'S FIRST PRIVATE EXHIBITION" by virtual artist Emoco. VR space designer Discont was awarded with the PARCO Prize and his illustrations will be exhibited on the fifth floor of Shibuya PARCO. 
Web:
(English) https://newview.design/awards/2018/en
(Japanese)https://newview.design/awards/2018/jp
<Contact information>
Psychic VR Lab Co., Ltd
Contact Personnel:Watanabe Ryohei
Email:info@psychic-vr-lab.com
Presskit
http://bit.ly/2Fiv9dy