Tokyo, Japan, 14th September 2021 – Psychic VR Lab Co. Ltd. has today announced some new updates for additional judges and prizes. The additional judges are David O'Reilly, an Irish artist based in Los Angeles who works in a wide range of fields including 3D art, animation, and games, and Jakob Kudsk Steensen, a Danish artist based in New York who creates works that combine technology and natural science.
There are new prizes available, which include the "Nreal Prize," "Media Ambition Tokyo Prize," and "GIZMODO Prize."
The Nreal Prize: Awarded to 1 XR Artist
Winner of the Nreal Prize has the opportunity to exhibit their winning work at Nreal's upcoming exhibitions such as the Mobile World Congress (MWC), the world's largest mobile-related exhibition, and the Consumer Electronics Show (CES), the world's largest technology trade show. Additionally, the winner will be on a priority basis for various large scale commercial projects that Nreal is working on with global partners and carriers.
The Nreal PRIZE is for AR works that can be experienced with STYLY for Nreal, an app for NrealLight. Award entries will be judged and selected by Nreal, the owner and sponsor of the prize.
STYLY for Nreal:
GooglePlay | https://play.google.com/store/apps/details?id=com.psychicvrlab.styly.Nreal


The Media Ambition Tokyo Prize: Awarded to 1 XR Artist
"Media Ambition Tokyo" is a real-life showcase that implements cutting-edge technology and culture with an experimental approach to the city of Tokyo. The work selected for the "Media Ambition Tokyo Prize" will be exhibited at the next "Media Ambition Tokyo" event and showcase. MAT hosts a festival that presents the possibilities of future-creating technology developed in Tokyo and shared with the world.

Japan's Largest Tech Media Offers Exhibition Rights to GIZMODO Prize
The GIZMODO Prize Prize: Awarded to 1 XR Artist
Gizmodo Japan is one of the largest media technology websites in Japan, introducing the latest gadgets and tech news, along with cutting-edge art, games, music, and other entertainment. The GIZMODO Prize offers the winner the opportunity to exhibit their work for a limited time in a space provided by Gizmodo Japan.

NEWVIEW AWARDS 2021 – New Judges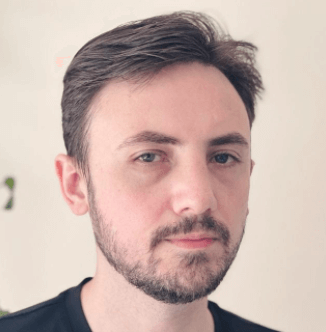 David O'Reilly  
Multidisciplinary Artist
David OReilly is a multidisciplinary artist based in LosAngeles. Starting his career as an independent animator, he created numerous groundbreaking short films including Please Say Something & The External World. He has written for TV shows such as Adventure Time and South Park and has created fictional video games as seen in Spike Jonze's Academy Award winning film "Her." He is the creator of the iconic game "Mountain" and the universe simulation game "Everything," narrated by Alan Watts. His Augmented Reality effects have been seen over a billion times across social media.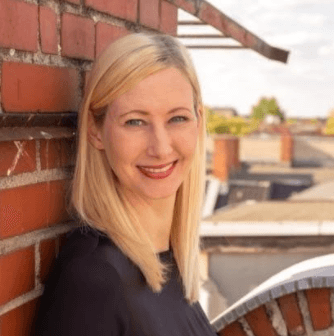 Tina Sauerlaender
Curator, Co-founder of Radiance
Tina Sauerlaender is the co-founder of Radiance VR. She is Artistic Director of the VR ART PRIZE by DKB in Cooperation with CAA Berlin. She is the Director and Head Curator of the exhibition hub peer to space that is based in Berlin. Since 2010, she has been the curator of many exhibitions dealing with the impact of the digital and the Internet on individual environments and society involving digital media, post-internet art and VR. She curated the international group exhibition THE UNFRAMED WORLD (HeK Basel, 2017), "Europe's first large-scale show on virtual reality" in art (ArteFuse, New York). She is the author of many comprehensive texts on contemporary artists, such as Alicja Kwade, Taryn Simon, and Gregor Hildebrandt for Kritisches Lexikon der Gegenwartskunst. She is the founder of the SALOON, an international network for women in art in 10 cities.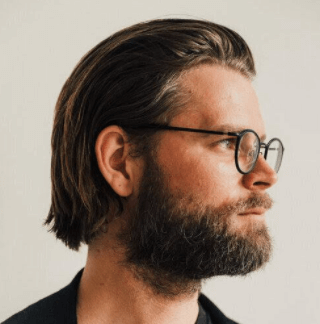 Jakob Kudsk Steensen
Artist, Director 
Jakob Kudsk Steensen is an artist and director working with environmental storytelling through 3d animation, sound, and immersive installations. He creates poetic interpretations about overlooked natural phenomena through collaborations with field biologists, composers, and writers. Projects are based on extensive fieldwork. Key collaborators include Musician ARCA, Composer and Musical Director for the Philip Glass Ensemble Michael Riesman, Ornithologist and author Dr. Douglas H. Pratt, Architect Sir David Adjaye OBE RA, BTS, the Cornell Lab of Ornithology, and the Natural History Museum Berlin, among others. 

Jakob was a finalist for the Future Generation Art Prize at the 2019 Venice Biennale. He received the Serpentine Augmented Architecture commission in 2019 to create his work "The Deep Listener" with Google Arts and Culture. He is the recipient of the best VR graphics for RE-ANIMATED (2019) at the Cinequest Festival for Technology and Cinema, the Prix du Jury (2019) at Les Rencontres Arles, the Webby Award – People's Choice VR (2018), and the Games for Change Award – Most Innovative (2018), among others.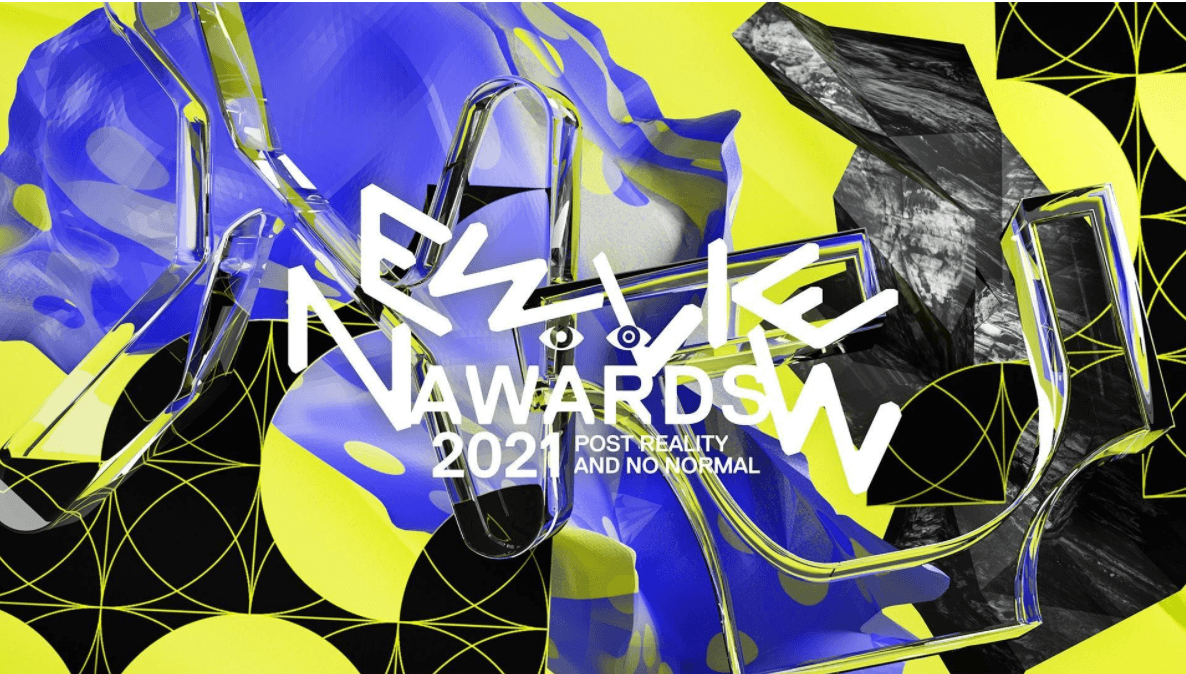 https://newview.design/en/awards/
Assets Folder: https://drive.google.com/drive/folders/1zEKwg2NRkxyfsQXcwWH82VfE2CGvbQCe 
For more information on Psychic VR Lab, STYLY, and NEWVIEW, please contact:

Kevin Joyce: kjoyce@tinybrains.uk (English)
Kaori Yamashita: kaori@psychic-vr-lab.com (English)
Ryohei Watanabe: ryohei@psychic-vr-lab.com (Japanese)
About NEWVIEW
In 2018, Psychic VR Lab launched the NEWVIEW Program as an experimental community designed to introduce xR as a tool to be used beyond gaming and training. The mainstream use of xR is largely dependent on having individuals create amazing works in a variety of genres. Operating with this purpose, Psychic VR Lab launched the NEWVIEW AWARDS, the NEWVIEW SCHOOL, the NEWVIEW SCHOOL ONLINE, and the NEWVIEW CYPHER in collaboration with Loftwork and PARCO.
About STYLY
The STYLY – XR Creative Platform is an innovative solution to virtual reality development and distribution. In 2016, Psychic VR Lab embarked on creating a simple to use VR development tool for fashion designers to express their unique style. After years of development, the STYLY platform grew to include the easy integration and importation of numerous media types and files from a variety of popular software used by creators. Since its release, STYLY has attracted global attention from artists and creators, award shows, governments, and news outlets. In 2020, STYLY won the VR Focus' – Better-Than-Reality Award in the category of 'Best AR Application.' STYLY has also gained the attention of major municipalities for its ease of use in supporting digital twin initiatives throughout Japan. 
STYLY Official Site: https://styly.cc/
STYLY GALLERY: https://gallery.styly.cc/

STYLY Mobile:
Google Play | https://play.google.com/store/apps/details?id=com.psychicvrlab.stylymr
App Store | https://itunes.apple.com/jp/app/id1477168256?mt=8
About Psychic Lab VR
Psychic VR Lab Co., Ltd. is the developer studio behind STYLY, an XR creative platform built for the creation, development, and distribution of XR content using just a web browser. The company started in Tokyo, Japan in 2016 with a core belief in the future of XR as a mainstream product and service. STYLY was launched as a creative tool specially designed for lifestyle artists passionate in the genres of fashion, art, music, culture, and more. 
For more information: https://psychic-vr-lab.com/.
Organizers

Sponsor

Partner

Media Partner

Supporter