"On top of the lectures on thinking and expressions, we also offer technical lectures supervised by Unity"
Provider of the VR/AR/MR creative platform STYLY (https://styly.cc), has announced that at the company's NEWVIEW SCHOOL teaching xR* as an integrated art form, the Part of the curriculum that has been used in the program is now available today, Monday, August 24, as an online learning program called "NEWVIEW SCHOOL ONLINE".
*xR is a general term for technologies that combine the real and virtual worlds, such as virtual reality (VR), augmented reality (AR), and mixed reality (MR) as unprecedented experiences.
NEWVIEW SCHOOL ONLINE:https://newview-school.online/
As a part of the activities of the experimental project/community NEWVIEW, which is pioneering new creative expression and experience design in 3D space, we offer online educational materials in the form of a technical course and a portion of the thinking and expression courses taught by the splendid instructors of the NEWVIEW SCHOOL, a program designed to discover and develop the next generation of artists.
You can learn xR, the total art as "design for experience" from various angles of thought, expression, and technical skills.
The first guest lecturer will be Akihiko Taniguchi, who will be looking back to the history of VR/AR technology with the keyword "outside" and teach the necessary ideas for creating artworks. We would love to continue to offer lectures by a variety of artists in the future.
The technical lecture series will be supervised by Unity Technologies Japan, a provider of the world's largest game engine, and will cover a wide range of topics from how to use STYLY, to how to use Unity, to the basics of interactive VR/AR content creation technology, and on to application.
In addition, we would love show you the methods and processes of creating the fascinating works of artists that are available on STYLY that is going to help you create your own artworks.
Outline of NEWVIEW SCHOOL ONLINE

NEWVIEW SCHOOL ONLINE:https://newview-school.online/
Features
Based on the VR/AR production and delivery platform "STYLY," students can learn a variety of courses, including the basics of Unity and PlayMaker necessary for VR/AR content creation.
Students can learn practically and experience the output of the lectures in VR/AR. Students can also create VR/AR content without program code.
You can learn the process of creating attractive content distributed on STYLY (we will show you the production techniques) and study courses taught by the NEWVIEW SCHOOL's outstanding instructors for you to learn about the basics, but also the way of thinking and expression for xR.
Target leaners
Those who are working on creative activities and want to use xR expression (video, graphic, music, etc.)
Those who are interested in 3-dimensional expression (VR/AR/MR)
Recommended system requirements
STYLY (STYLY Studio) is recommended to run,
OS- Windows (64bit); Mac GPU- Discrete GPU (NVIDIA, AMD), Intel
For more information, please check (https://styly.cc/ja/manual/styly-qa/)
*Prepare your own communication network for the online course.
Fee
10,000 yen (tax included) /month
*Some lectures may require you to purchase software separately (at 10,000 yen or below).
Instructor Profile
Akihiko Taniguchi (Artist)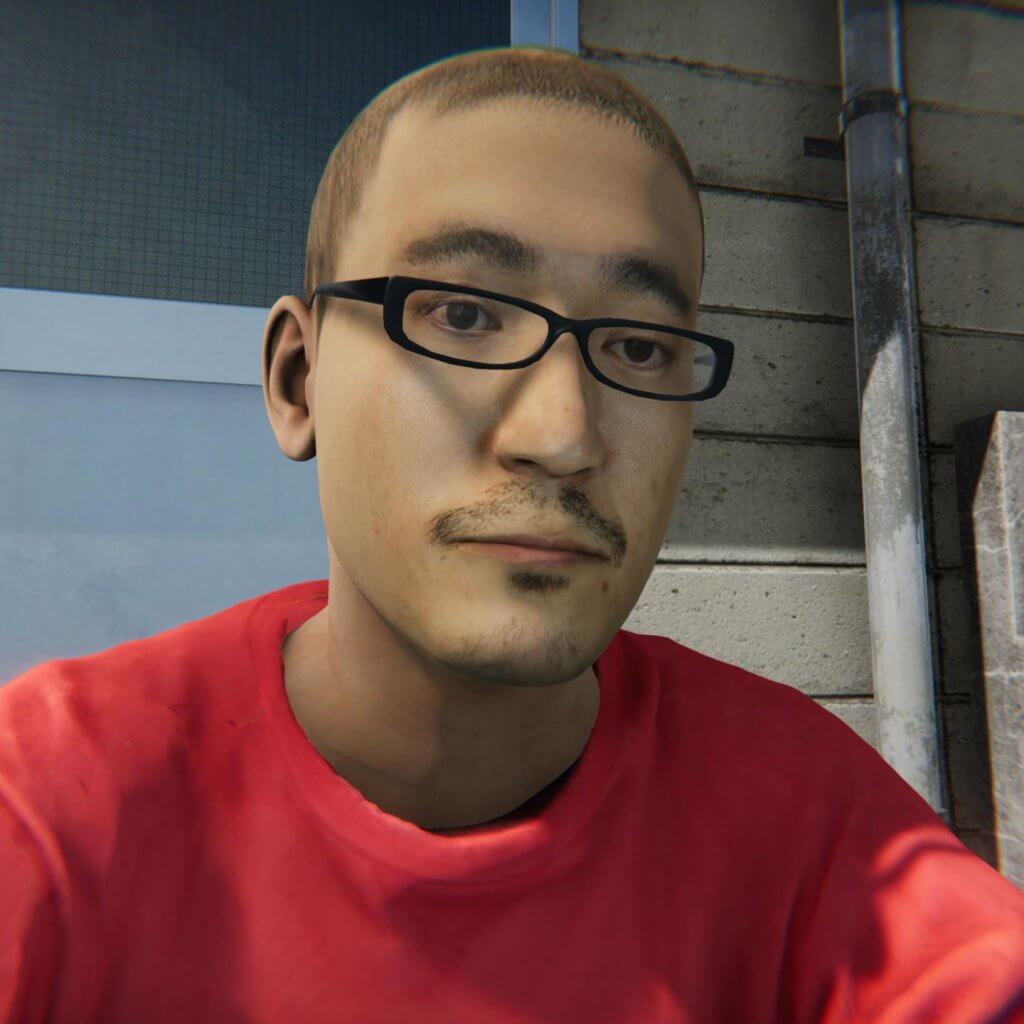 A Media Arts Lecturer at Department of Information Design, Tama Art University. He presents his work in various forms- media art, net art, video, and sculpture. Major exhibitions include "[Internet Art Future] – Post-Internet Reality" (ICC, 2012), "SeMA Biennale Mediacity Seoul 2016" (Seoul Museum of Art, 2016), and solo exhibitions such as Oozing Board (GALLERY MIDORI. SO, Tokyo, 2015), and Cho Now, Here (CALM & PUNK GALLERY, Tokyo, 2017).
About Unity Technologies Japan, LLC.

Unity Technologies Japan, Inc. is dedicated to selling and supporting Unity, the world's leading platform for the creation and operation of real-time 3D content in Japan, as well as community outreach, research, and development (R&D), and education. Creators from game developers to artists, architects, automotive designers, filmmakers, and many more are using Unity to visualize their imaginations, and Unity's platform is the world's leading platform for interactive Provides comprehensive software solutions for creating, executing and monetizing real-time 2D and 3D contents; Unity's 1,400+ person R&D team works with external partners to ensure support is optimized for the latest releases and platforms Unity continues to keep Unity at the forefront of content creation by doing so. Unity's creators apps is being downloaded for more than 3 billion times per month on more than 2 billion unique devices in 2019.
*Unity and related product names are trademarks of Unity Technologies/ its subsidiaries.
About NEWVIEW
We started in January 2018 as an experimental project/community to pioneer the design of new creative expressions and experiences in 3-D space. Together with creators who embody culture in urban spaces such as fashion, music, video, graphics, illustration, etc., we set up experiments to design the next generation of culture/ lifestyle experiences that transcend the boundaries between real and imaginary. Through lectures and meetups in Japan and abroad, the project discovers, fosters, and interacts with the next generation of VR creators.
NEWVIEW PROJECT

<For more information, please contact>
Psychic VR Lab, Inc.
Attn: WATANABE
E-mail address : info@psychic-vr-lab.com
https://drive.google.com/drive/folders/1KgVV69O_as–i6hovqTZinvE3YnAbzHP?usp=sharing
About STYLY

STYLY is a VR/AR/MR creative platform for artists to express themselves.
STYLY is a where to create conceptual shop spaces, installations and galleries that visualize imagination in freely without any constraints. Participants can share their experience online, which is never possible in the real world.
xR space can also be created using only a web browser, and it is compatible with Mac, Windows, as well as other computer environments other than VR-compatible PCs. In addition, as it is linked to services such as YouTube and SoundCloud, along with 3D software (such as MAYA and Blender), it is possible to import various materials and use them for space creation without complicated operations.
STYLY Official Site:https://styly.cc/
STYLY GALLERY:https://gallery.styly.cc/
STYLY Mobile:
Google Play | https://play.google.com/store/apps/details?id=com.psychicvrlab.stylymr
App Store | https://itunes.apple.com/jp/app/id1477168256?mt=8
Psychic VR Lab Inc.
Headquarters location) 2/F, MORIAURA, 1-34-2 Shinjuku, Shinjuku-ku, Tokyo, Japan
Representative: Yoshihiro YAMAGUCHI, Representative Director
We develop STYLY, a cloud service as a creative platform in this xR era to build and distribute xR spaces with just a browser.  We promote the conversion of art, fashion and lifestyle interfaces to xR aiming to create xR spaces for all artists
HP:https://psychic-vr-lab.com/