Psychic VR Lab, Inc. (Shinjuku-ku, Tokyo), a provider of the VR/AR/MR creative platform STYLY, has released the beta version of the STYLY Session function, which allows users to hold virtual tours that can be experienced by multiple people.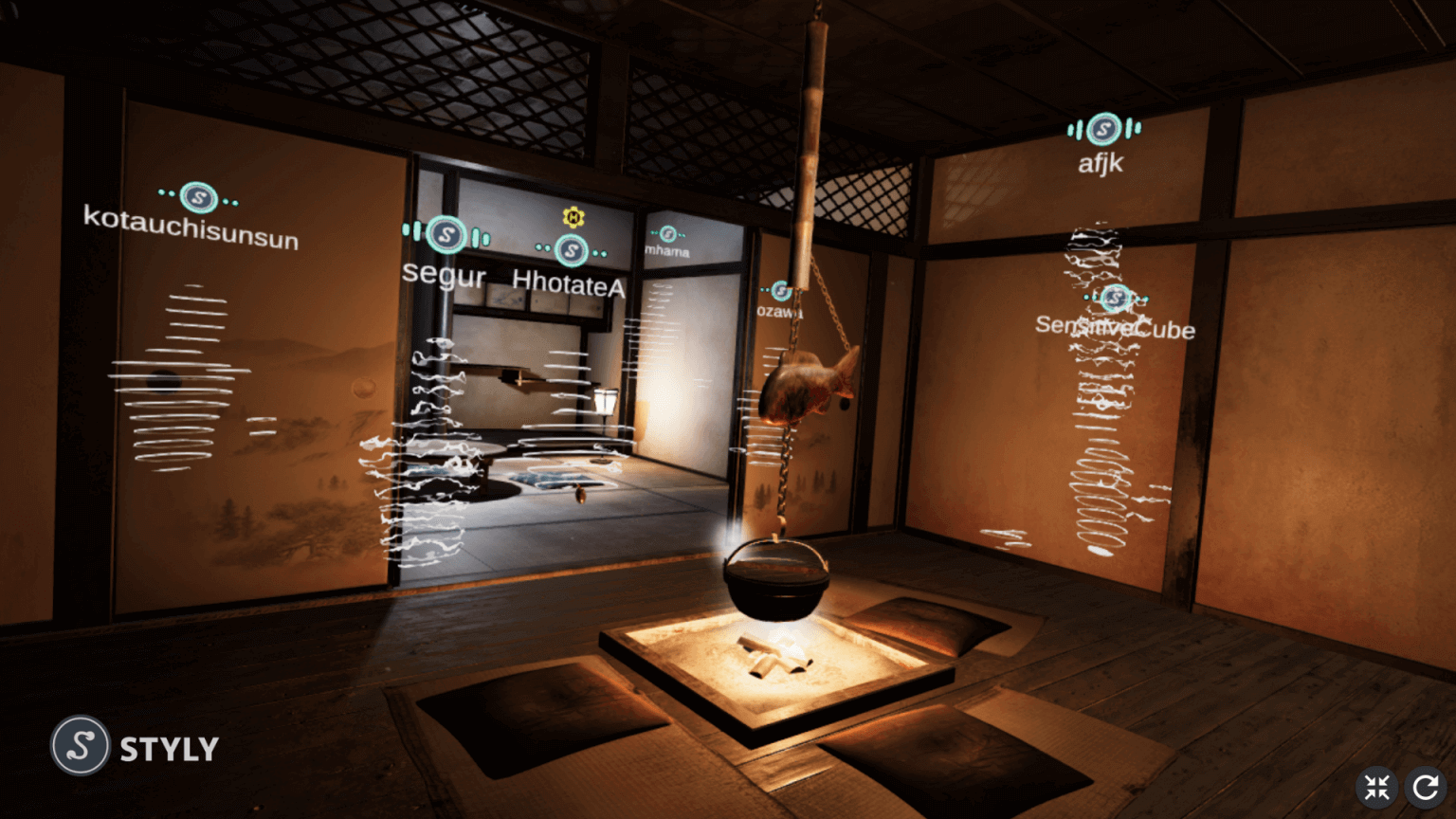 What is the STYLY Session function beta version?
This function allows multiple people (recommended number of people: 10-15) to hold a virtual tour that can be experienced by multiple people.
Users are divided into a host user and guest users, and other users join a session (= a list of tour scenes) as guests in a session created by the host user.
The host user can join a session only with PC VR / Quest or other VRHMDs, and only the host can change his/her avatar by connecting with VRoidHub.
Guest users can join a session with their default avatars.
The host user plays the role of a guide, and can provide a tour-style experience by switching between scenes that have been picked up in advance, such as curated or newly created XR works from the more than 16,000 XR works that exist in STYLY.
With multi-device support (smartphone, web, VRHMD, smart glasses (NrealLight)), users can easily participate with their own devices and communicate with voice.
This function is suitable for providing high-density experiences such as acting as a guide and explaining art works, touring photogrammetrically created scenes of tourist attractions around the world, holding events such as Rakugo and ghost stories, and creating hobby groups for conversations.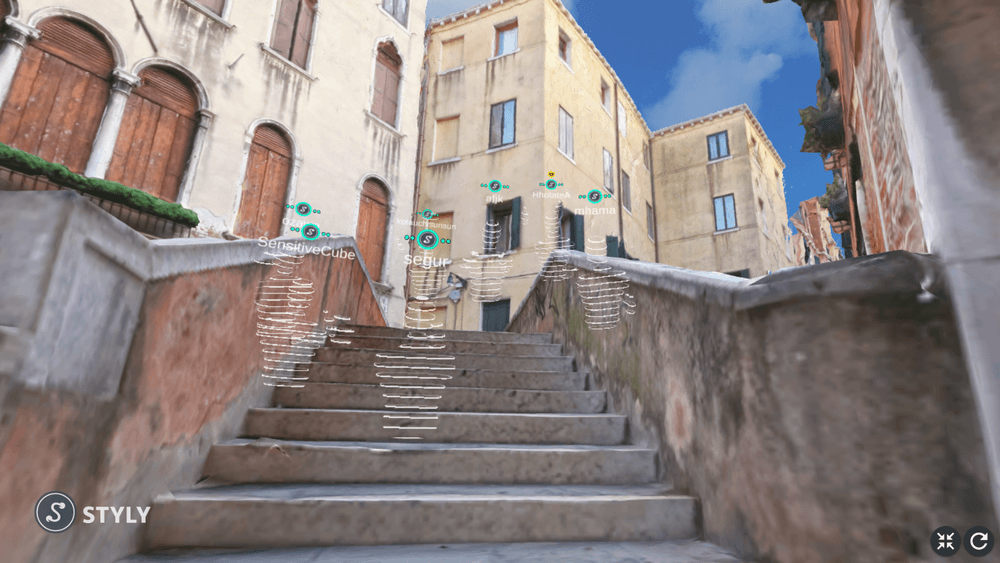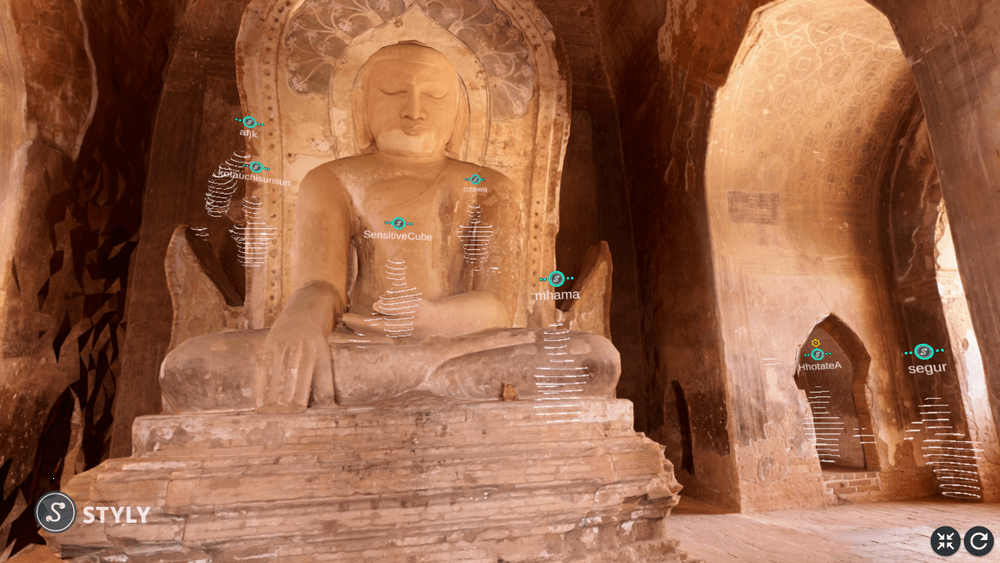 You can get started a session right away! A starter guide is also available.
We've prepared a starter guide for those who want to try it out first.
For those who want to try it out first, we have prepared a starter guide with demo scenes that can be experienced comfortably on multiple devices.
*STYLY Session function Starter Guide

In addition, various other manuals are available.
*Understand the overall picture of session functions, specific functions, and the functional correspondence chart for each device.
  STYLY Session Function Manual: Overview
 
*The following manual introduces the flow of holding a session, how to edit a session, and how to link with VRoidHub (using avatars).
  STYLY Session Function Manual: How to Host a Session
 
*The following manual introduces the flow of joining a session for each device and how to operate it while joining a session.
  STYLY Session Function Manual: How to Join a Session (for Guests)     
  
VR solo exhibition tour of artist Discont's works will also be held.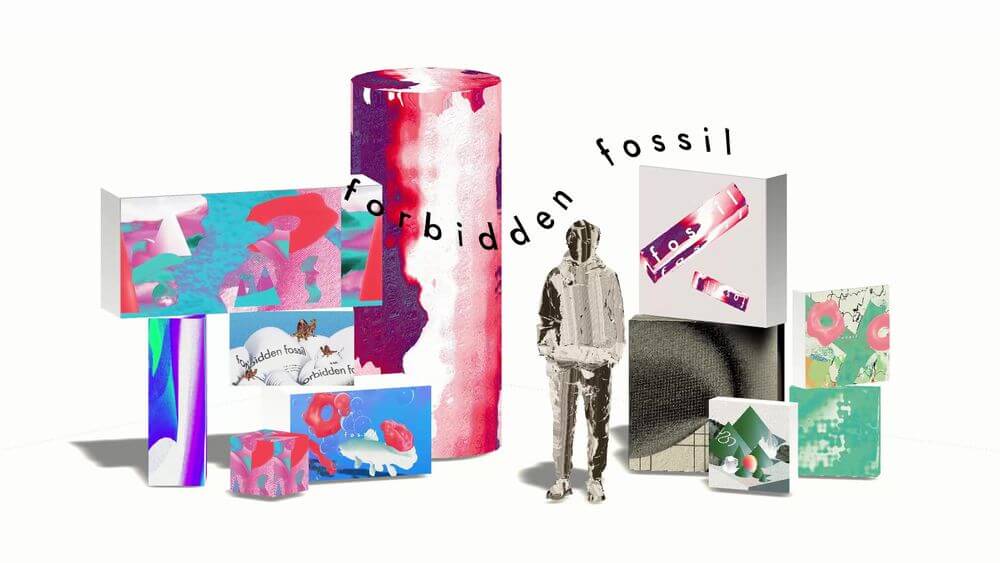 This is a tour to see various STYLY scenes under the theme of "Interesting experiences in virtual space", which has been revealed through the activities of NEWVIEW PROJECT, with Discont, who supports various artists in creating xR works as the director of NEWVIEW PROJECT.
We will explore various scenes, mainly VR works created by Discont, but also VR works created through NEWVIEW PROJECT activities, and unravel "what is the fun of experience in VR space".
Please check out STYLY's Twitter for the latest information on the tour event dates.
Twitter:https://twitter.com/STYLY_UK
Virtual tours conducted in the past
DIG INTO NEWVIEW 2021 by STYLY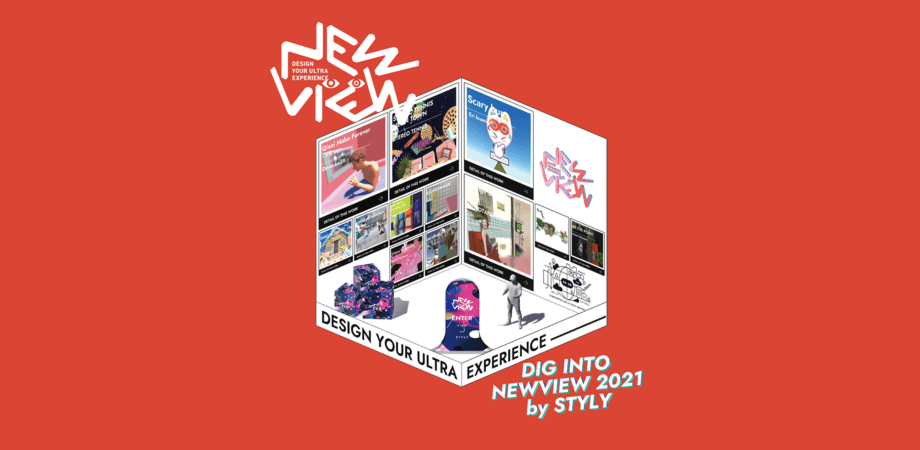 "DIG INTO NEWVIEW 2021 by STYLY" is a tour-style event that allows you to experience the works created by the artists of the NEWVIEW project while sharing the fun with the guests. At this event, we invited artist Akihiko Taniguchi as a talk guest, and he was able to experience five selected VR works created by the NEWVIEW project.
Event page: https://digintonewview2021.peatix.com/view * This event is currently not being held.
Cryptid life – vol.2 / STYLY Online Tour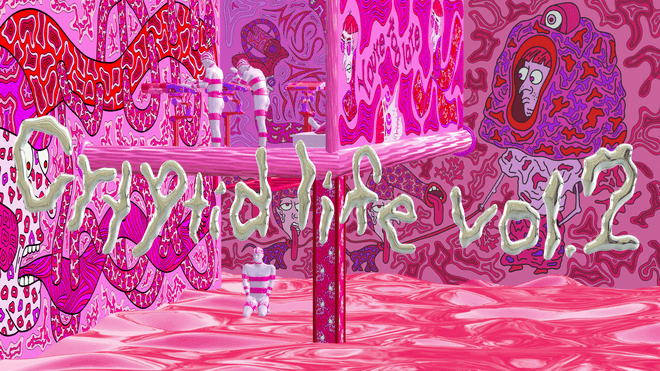 TOMORO KINOSHITA's VR solo exhibition tour was held on STYLY. The tour will take you through the world of TOMORO KINOSHITA himself, where you can feel the richly-colored large space with your whole field of vision, which you can't see or go to in reality.
Event page: https://styly.connpass.com/event/211314/  * This event is currently not being held.
About STYLY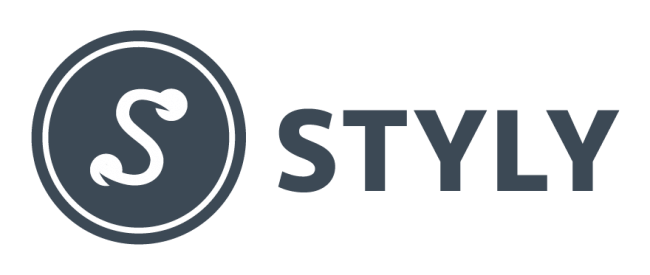 The STYLY – XR Creative Platform is an innovative solution to virtual reality development and distribution. In 2016, Psychic VR Lab embarked on creating a simple to use VR development tool for fashion designers to express their unique style. After years of development, the STYLY platform grew to include the easy integration and importation of numerous media types and files from a variety of popular software used by creators. Since its release, STYLY has attracted global attention from artists and creators, award shows, governments, and news outlets. In 2020, STYLY won the VR Focus' – Better-Than-Reality Award in the category of 'Best AR Application.' STYLY has also gained the attention of major municipalities for its ease of use in supporting digital twin initiatives throughout Japan. 

STYLY Official Site:https://styly.cc/
STYLY GALLERY:https://gallery.styly.cc/
STYLY Mobile:
Google Play | https://play.google.com/store/apps/details?id=com.psychicvrlab.stylymr&hl=en
App Store | https://apps.apple.com/us/app/styly/id1477168256
STYLY for Nreal:
GooglePlay:https://play.google.com/store/apps/details?id=com.psychicvrlab.styly.Nreal&hl=en
About Psychic Lab VR

Psychic VR Lab Co., Ltd. is the developer studio behind STYLY, an XR creative platform built for the creation, development, and distribution of XR content using just a web browser. The company started in Tokyo, Japan in 2016 with a core belief in the future of XR as a mainstream product and service.   STYLY was launched as a creative tool specially designed for lifestyle artists passionate in the genres of fashion, art, music, culture, and more. 
For more information: https://psychic-vr-lab.com/ 
<For inquiries about this project, please contact
  Psychic VR Lab Inc.
  Contact : Watanabe
  E-mail address : info@psychic-vr-lab.com
PressKit:https://drive.google.com/drive/folders/13eDX_aXlcChYDhAc4yX0RGvsXVWm-HaS?usp=sharing