Provider of the VR/AR/MR creative platform STYLY (https://styly.cc), released a beta feature in early August that allows multiple users to come together in STYLY's VR space to share their experience. In conjunction with this, a tour event will be held around the STYLY space.
By experiencing more than 10,000 VR works that exist on STYLY, sometimes with other users and sometimes with the help of a guide, STYLY offers a new, different VR experience.
Beta release of the session feature
By using the session function, users can experience a tour of the scene with the explanation about the VR from a professional guide.
Users into a host and a user- the host creates the session, and another participates as a guest. The guest can gather in a STYLY VR scene of the host user's choice and experience a common scene while talking with each other. As the host switches, the scene all users experience changes as well.
By using such session function, users can experience VR with guidance from a guide for new discoveries and sensational stimulations.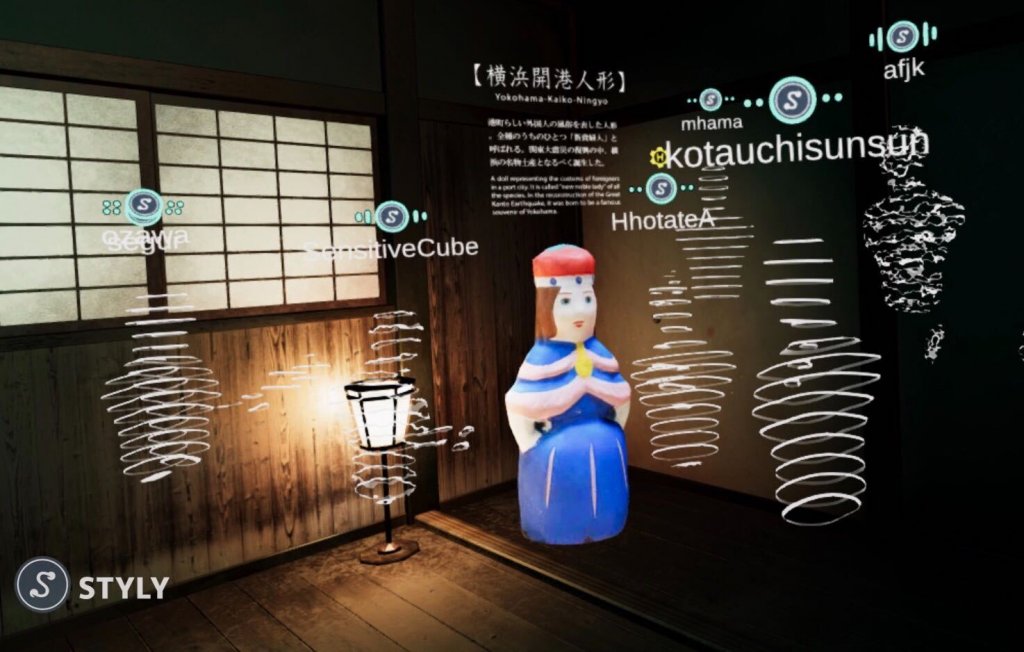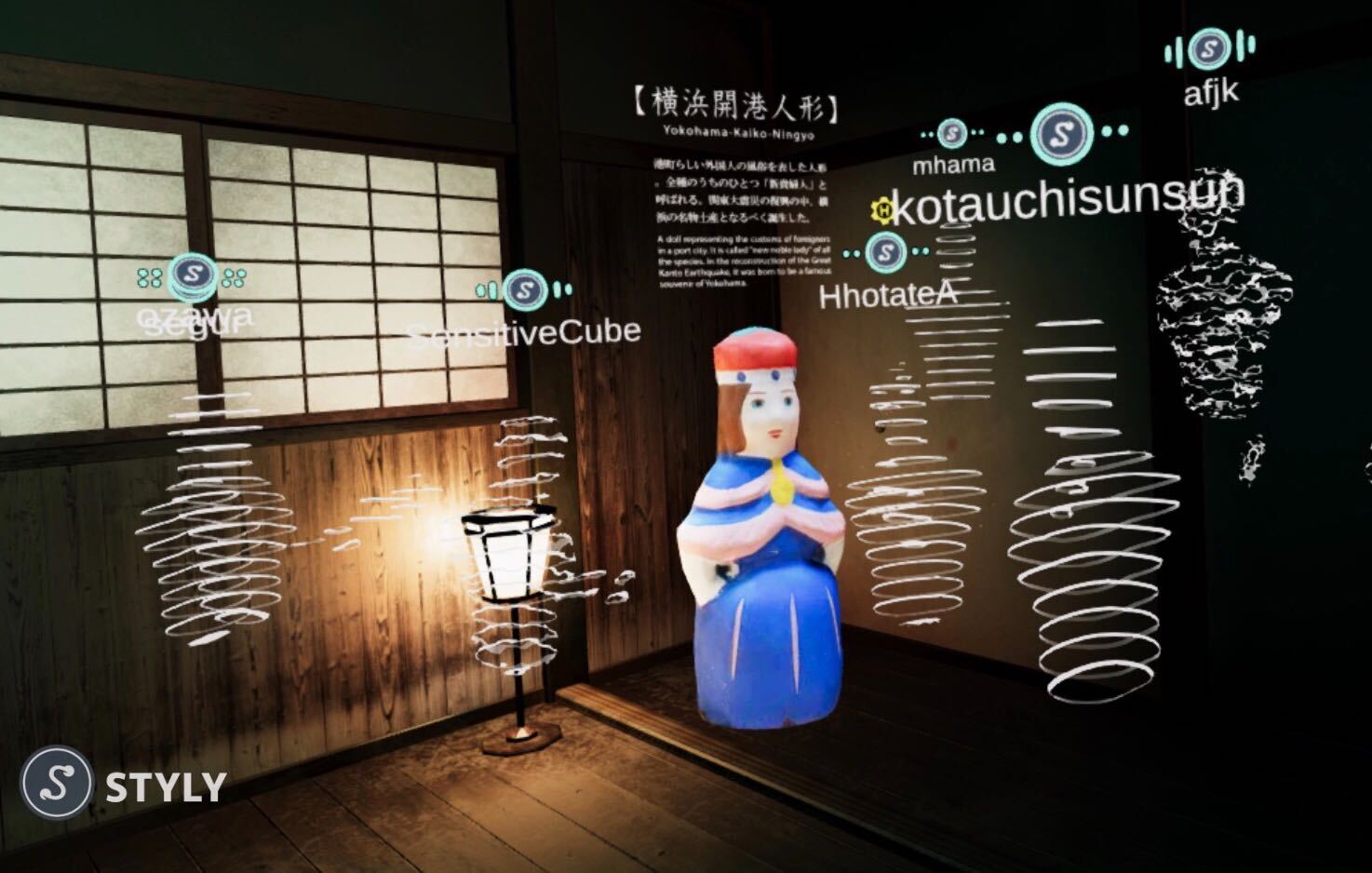 In the beta release, users will be able to join a session as a guest based on a pre-announced ID or URL. A STYLY-compatible VR HMD will be required to participate, and guests will be required to wear a default avatar provided by STYLY.
Tour Events
A tour event will be held in conjunction with the beta release of the session feature.
NEWVIEW Tour
ComicVket1 & MusicVket1 Tour
The NEWVIEW project (https://newview.design/), launched in 2018, is a project that pioneers new creative expression and experience design in 3D space. Through this project, several advanced VR artworks have been created.
The NEWVIEW Tour is a tour event to deepen visitors' understanding of the past and future of the NEWVIEW project by experiencing selected VR artworks from the history of NEWVIEW with explanations from a guide. It will be held mainly for media professionals.
It is planned to be held on multiple occasions, the first of which is scheduled to take place on August 19 (Wed).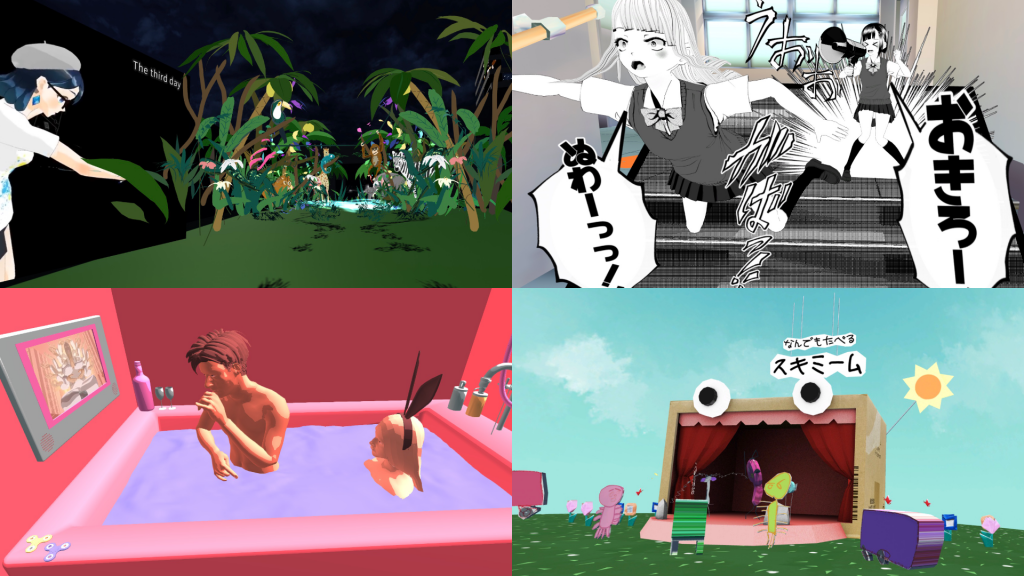 ComicVket1 & MusicVket1 Tour
ComicVket1 and MusicVket1 is a virtual doujinshi music fair hosted by HIKKY Inc. (https://www.hikky.life) that will take place from August 13-16, 2020.
Using a beta version of the session feature, we will be hosting a tour event around the STYLY VR venues of ComicVket1 and MusicVket1. This tour is not limited to the media, it is open to the general public as well. This tour will be held several times during the event. Each tour will include a related guest. ComicVket1 and MusicVket1 is simply for all.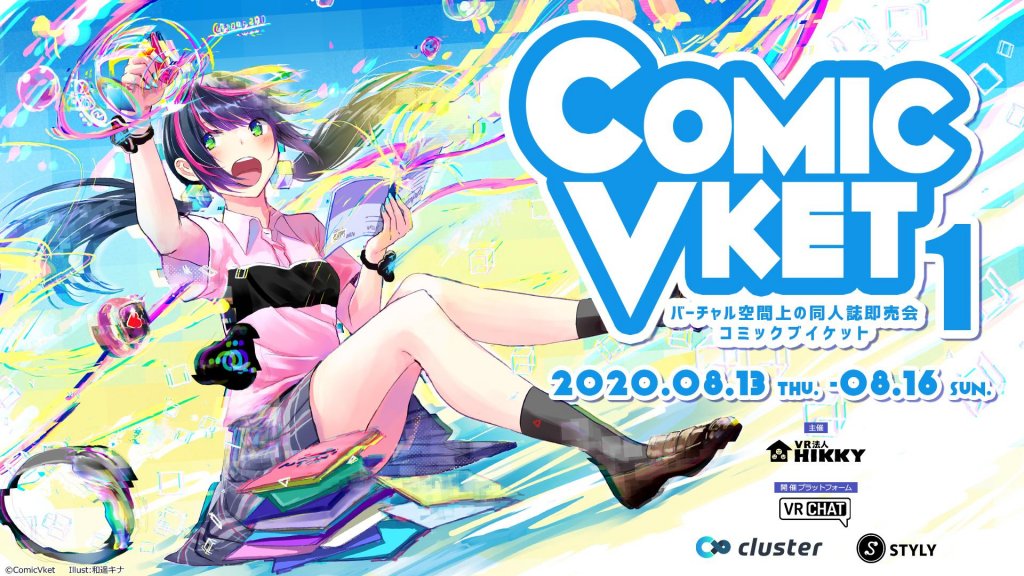 If you are interested in the tour or other beta testing, please contact us.
If you are interested in any one of the above tours, or in future beta testing opportunities, please register your contact information below. We are going to contact you when we have tours or events about the session features.
https://forms.gle/DjAnnFaBvQjzBocK9
About STYLY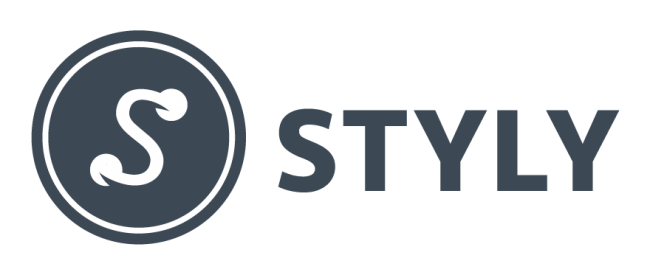 STYLY is a VR/AR/MR creative platform for artists to express themselves.
STYLY is a where to create conceptual shop spaces, installations and galleries that visualize imagination in freely without any constraints. Participants can share their experience online, which is never possible in the real world.
xR space can also be created using only a web browser, and it is compatible with Mac, Windows, as well as other computer environments other than VR-compatible PCs. In addition, as it is linked to services such as YouTube and SoundCloud, along with 3D software (such as MAYA and Blender), it is possible to import various materials and use them for space creation without complicated operations.
STYLY Official Site:https://styly.cc/
STYLY GALLERY:https://gallery.styly.cc/
STYLY Mobile:
Google Play | https://play.google.com/store/apps/details?id=com.psychicvrlab.stylymr
App Store | https://itunes.apple.com/jp/app/id1477168256?mt=8
Psychic VR Lab, Inc. (https://psychic-vr-lab.com/)
Headquarters location) 2/F, MORIAURA, 1-34-2 Shinjuku, Shinjuku-ku, Tokyo, Japan
Representative: Yoshihiro YAMAGUCHI, Representative Director
We develop STYLY, a cloud service as a creative platform in this xR era to build and distribute xR spaces with just a browser.  We promote the conversion of art, fashion and lifestyle interfaces to xR aiming to create xR spaces for all artists.
For more information, please contact us.
Psychic VR Lab, Inc.
Attn: WATANABE
E-mail address: info@psychic-vr-lab.com