Psychic VR Lab (Headquarter locates at Shinjuku, Tokyo. Representative Director: Masahiro Yamaguchi), the provider of "STYLY (https://styly.cc)"—a VR/AR creative platform—has released STYLY AR Application which is now available on both Google Play and AppStore.
As the first wave of content to celebrate the new application's release, "World's end supernova"—an AR installation created by Discont, the winner of the PARCO award at the "NEWVIEW AWARDS 2018 (https://newview.design/awards/2018/en)" held last year—is now available at SHIBUYA PARCO 5F's virtual showcase "SHIBUYA XR SHOWCASE (https://shibuya.parco.jp/page/xr/#Outline)" as a permanent exhibition artwork. In addition, visitors coming to the 5F can also experience the AR contents created through the collaboration between "calif"—B's INTERNATIONAL's store at SHIBUYA PARCO—and the graphic artist "stereo-tennis."
GooglePlay:https://play.google.com/store/apps/details?id=com.psychicvrlab.stylymr
AppStore:https://itunes.apple.com/jp/app/id1477168256?mt=8
content—will be updated with brand new functions for creating and distributing AR contents.
With this new update, users will be able to import their favorite creative content into STYLY Studio from their web browsers and distribute these as AR contents for mobile devices without the need for VR-ready PC or any other special programming skills.
※The artworks being displayed at the exhibition this time are created using STYLY Studio's β version. Users looking to try out STYLY Studio's β version and the Unity Plugin created for the platform can contact us using the contact info below.
Permanent Exhibition: World's end supernova: Discont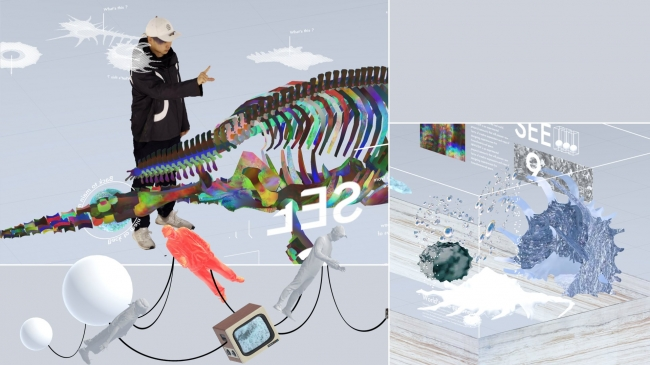 The VR space designer Discont—the winner of the PARCO award at the "NEWVIEW AWARDS 2018," a VR content award held last year—have created a new digital installation that is now available at the 5F as permanent exhibition. At this open space which resembles that of a fish tank, viewers can freely interact and enjoy the various changes happening within the installation which was based on a simulator's image. Through various interactions, this interactive artwork allows its users to change the very ending of the installation.
NEWVIEW: https://newview.design/
Project exhibition: #califSHIBUYA: calif × stereo-tennis
This exhibition is a content created through the collaboration between "calif"—B's INTERNATIONAL's store set up at SHIBUYA PARCO 5F—and the graphic designer "stereo-tennis." By scanning the AR marker found right in the middle of the wall decoration, users can enjoy a whole new virtual photo spot created from the objects that emerged from the wall.
In addition, visitors who bought calif's products will also have the opportunity to enjoy special content available at the store.
As a part of B's INTERNATIONAL, calif is the official online store which mainly handles products from brands developed by the company such as XLARGE, X-girl, MILKFED, SILAS, and Styles. In addition, to its online store, calif's store at Shibuya was established as a next-generation specialty store that connects both online and offline experience. Continuing to adapt, rearrange, and expressing street culture, calif strives to become a shop that could continue to provide its visitors with new and unique customer experiences.
Online Store: calif  https://calif.cc/
How to use our new application
Download STYLY AR application

Run the downloaded STYLY AR application
Tap on the camera mark at the bottom left of the screen
Take a photo of the STYLY marker and tap on the start button
STYLY marker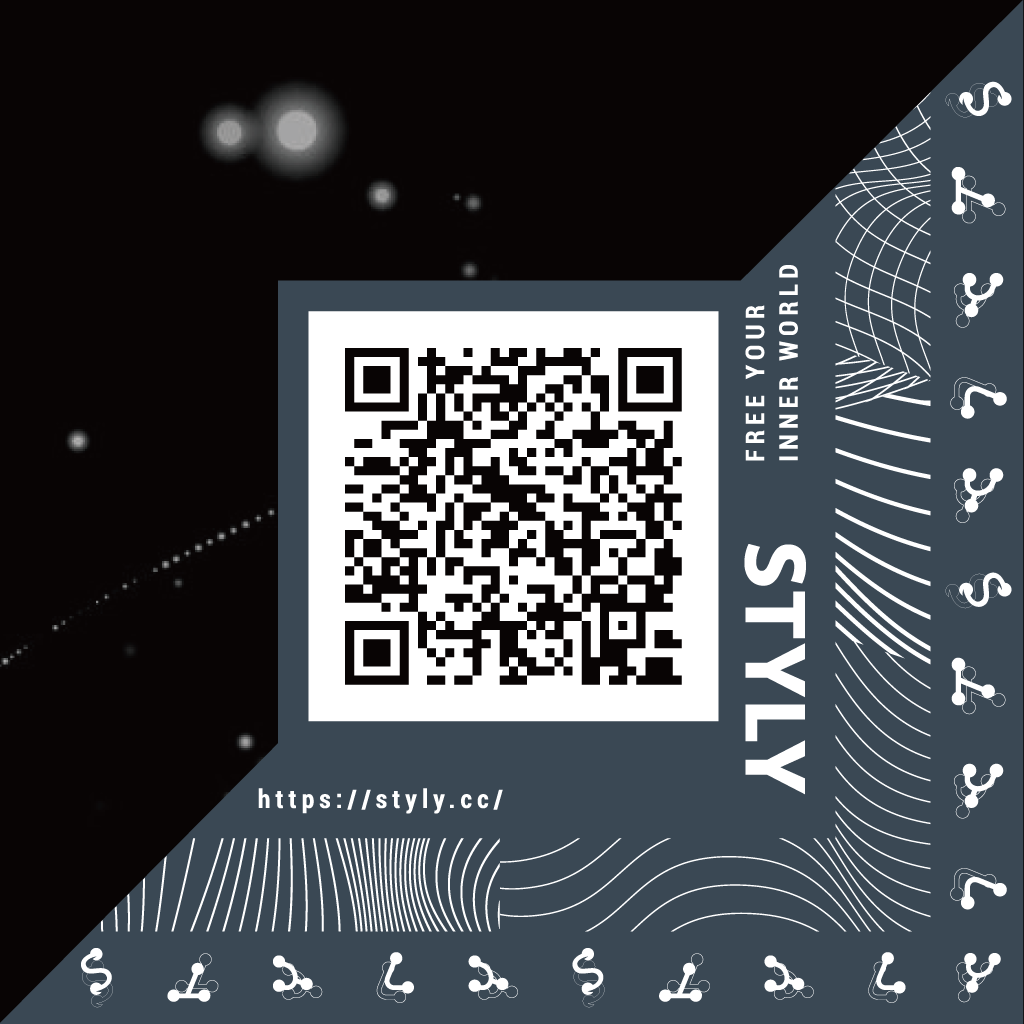 ※Users can access AR contents by scanning the STYLY marker depicted above using STYLY AR. Besides the installations at SHIBUYA PARCO, by scanning the STYLY markers, users can also enjoy artworks from the finalist art list of the "NEWVIEW AWARDS 2019" which are currently being exhibited as AR artworks ( https://styly.cc/ja/news/iaip_newview_arexhibition/ )です。
For more information, please contact us at:
Psychic VR Lab Co., Ltd.
Officer: Watanabe
E-mail: info@psychic-vr-lab.com