Psychic VR Lab, Inc. (headquartered in Shinjuku-ku, Tokyo; Masahiro Yamaguchi, President) has announced the launch of "ULTRA TOUR by STYLY," an XR tour in collaboration with various famous artists, using STYLY (https://styly.cc), a VR/AR/MR creative platform provided by Psychic VR Lab.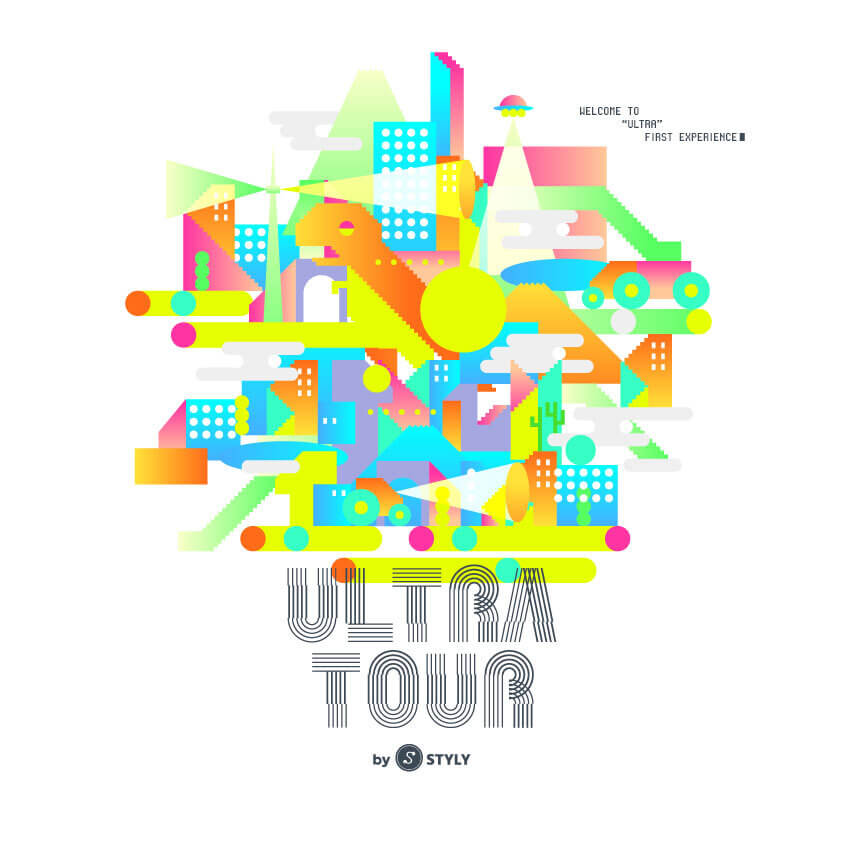 "Tour contents collaborating with various genres such as sauna, theater, shopping, etc. are being prepared."
ULTRA TOUR by STYLY is a tour program that provides a super-first experience using VR/AR/MR that multiple people can participate in simultaneously. Real and virtual. Under the theme of "WELCOME TO "ULTRA" FIRST EXPERIENCE," we will offer an adventurous journey through a three-dimensional world where the two intersecting elements are fused into one.
For the first phase, we will open the "RPG Restaurant," a very first VR experience where you can sample magical and monster dishes planned and supervised by Neji Sato, for a limited time.
We will also collaborate with famous artists to develop and offer XR tour contents as needed, targeting a variety of genres such as sauna, theater, and shopping.
The details of each tour event will be announced at a later date. The latest information will be posted on the official LINE account, so please add the following account as a friend.
If you are a company that would like to collaborate with us, please contact us from the following link.
[First XR Tour] "RPG Restaurant," the very first VR experience where you can sample magical and monster dishes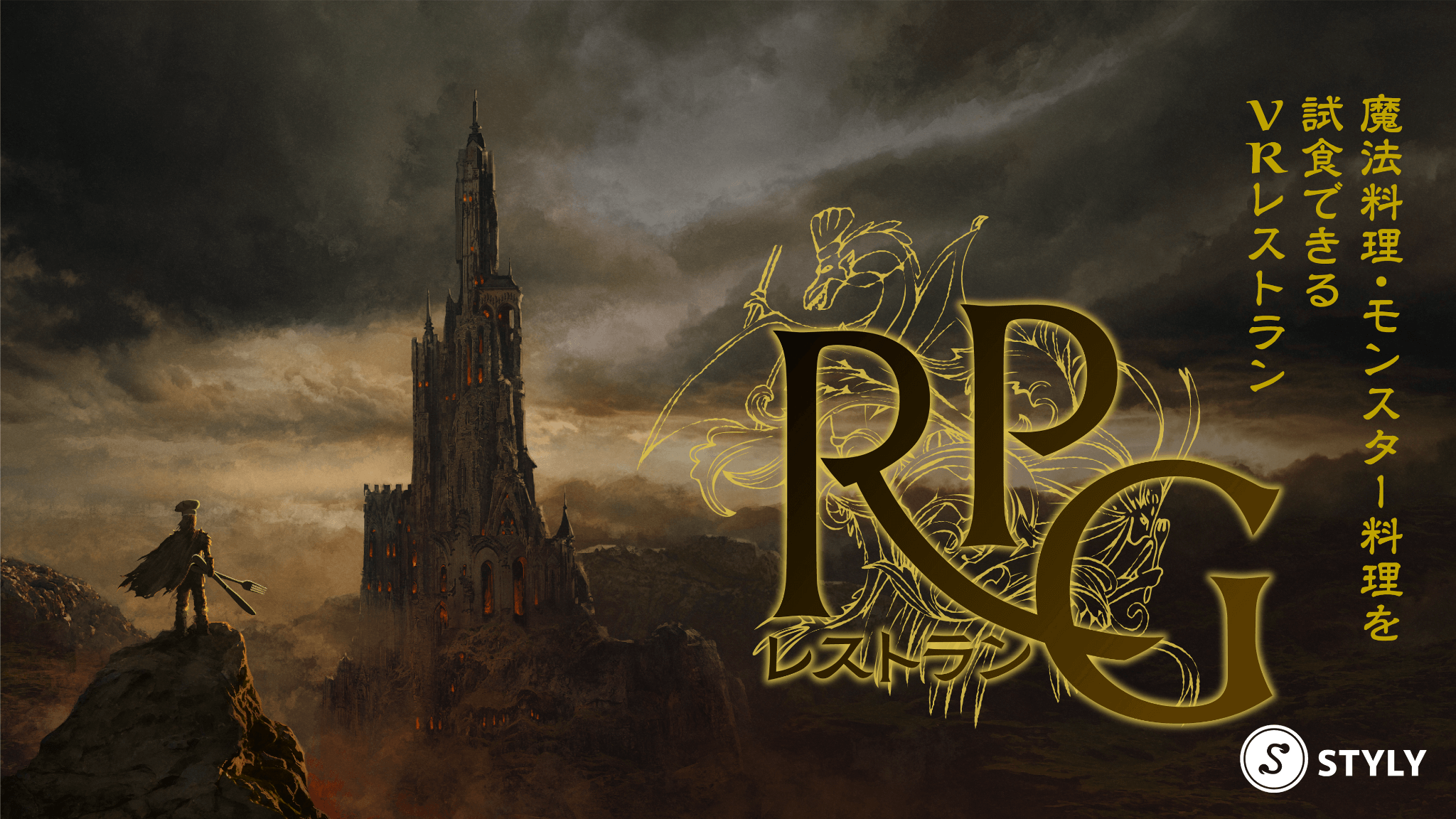 This VR content allows you to experience the "taste" of monsters and magic that appear in RPGs. You will taste a fantasy that does not exist by eating a single RPG dish and using information and your tongue to guess the ingredients used. The "RPG Restaurant" is a very first VR experience that provides a new VR experience that allows you to experience the real taste while immersing yourself in the game world.
What is RPG Restaurant?
Medicinal herbs, monsters, and even dragons that appear in the magical world…
Can you imagine what they taste like?
At a certain place in Shibuya Ward, you will be reincarnated as a hero or a wizard.
For a limited time only, a new kind of restaurant will open where you can reincarnate as a hero or a wizard and sample the ingredients of the RPG world.
In the fantasy world of VR, your taste buds and intellect will be tested through food.
No one has ever experienced anything like it before.
This is a new type of tasting entertainment
We hope you enjoy it.
Event Outline
Date: Friday, June 18, 2021 – Sunday, June 20, 2021
Time: Registration 11:45 a.m. – Experience 12:15 p.m.
   Registration 14:00~ Experience 14:30~
   Registration 16:15~ Experience 16:45~
   Registration: 18:30~ Experience: 19:00~
*Experience time will be about 1 to 1.5 hours from the start of the experience.
Location: Some place in Shibuya Ward (location not disclosed))
*The place will be sent only to those who have purchased tickets.
Participation fee: 3,000 yen
*This includes the cost of the VR experience and food tasting.
Organizer: Psychic VR Lab Inc.
Event planning: Afromance / Afro&Co,
Collaborative artists
Neji Sato (Planning, direction, supervision)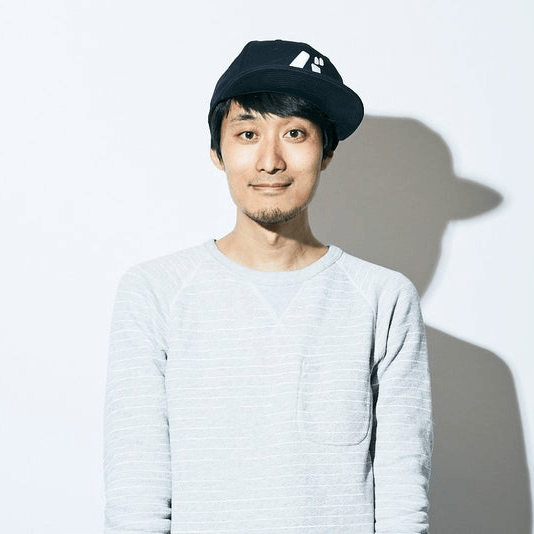 Planner / Art Director. Representative of Blue Paddle.
Specializes in projects that mix analog, SNS, and digital. Representative works include "Fushigi na Yado" (Mysterious Inn), "Naruto World", "Elementary 1 Entrepreneur", "Kocri", and "Weird Web Media". His book "Super Notebooking" was published by Nikkei BP.
Ryohei Kaneda (Logo Design)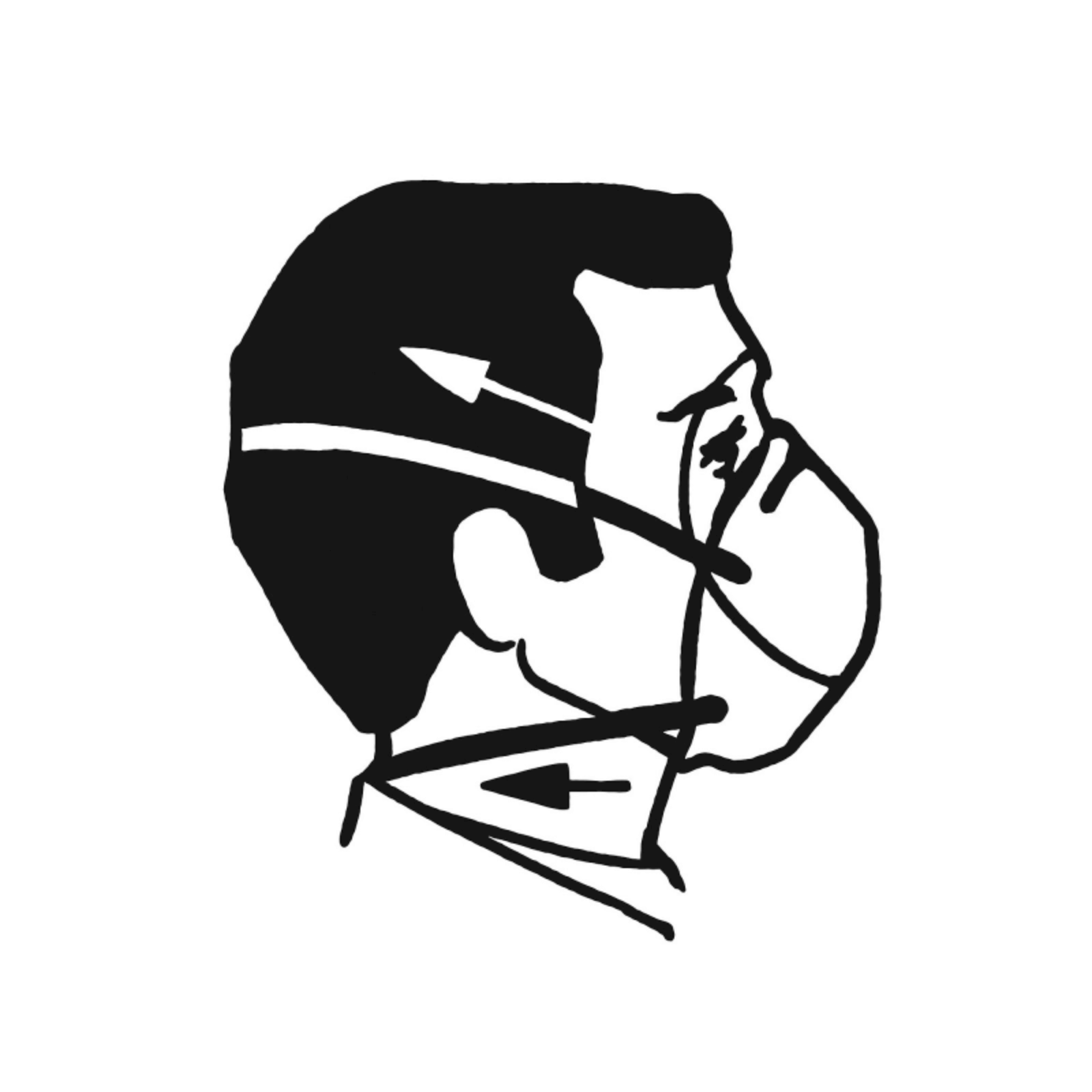 Graphic designer/art director.
Born 1986 in Odawara City, Kanagawa Prefecture, Virgo. After working for Groovisions, established the design studio YES Inc. in 2019. With graphic design at the core, he is active in areas such as comprehensive campaigns, branding, CI, VI, movies, books, magazines, web, fashion, space, and art. He also creates artworks and holds exhibitions on an irregular basis.
OTSUHATA (tour guide)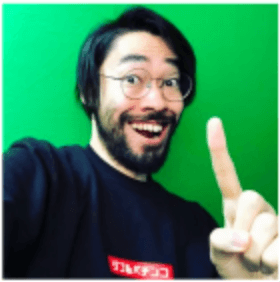 Actor. Born in 1993, he is a member of No Meats Theater Company.
He was exposed to theater at university. After working, he became an actor during the Corona disaster. Major appearances include the vertical video variety show "Facema," the Suit Company TV commercial "0kcal SHIRT," Earth Jet Pro Premium by Earth Chemical, Black Oolong Tea by Suntory, and narration for the Dracula Monsters Super Light TV commercial. She has appeared in both long and short films by the No Meats Theater Company. His goal in life is "to live my life doing what I can do.
Daisuke Murakami (Cooking Creator)
Saxophonist, photographer, and cooking enthusiast.
He is a genuine city boy who was born in Hiroo Hospital in 1984 when everyone was crazy about frilled lizards. After graduating from the Tokyo Polytechnic University, he started his career as a band member. While cooking in a life with no sunshine and no buds, he found himself cooking at live bars in Shibuya and other places in Tokyo. In search of soul food that is "good enough, this is good enough," he strives to perform and take pictures every day.
YORIMIYA(VR space design and development)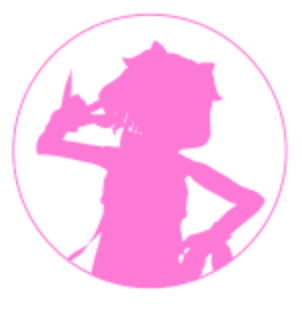 xR Creator / VR / AR / MR person who does it all.
He is especially good at xRMV (music video) and real-time xRLiVE production. Recently, he has been immersed in Hololens.
In the past, he has directed the VR live "August 2 Snow x Bocchi Boromaru VR LIVE", created the VR music video "ANDROID GIRL" for the virtual singer unit CocoTsuki, and created the music video "Love Live! He is also in charge of directing the live performance of "XR Music Art NIJIGASAKI", and is constantly pursuing the possibilities of xR-related technologies and ParticleSytem.
Afromance (event production)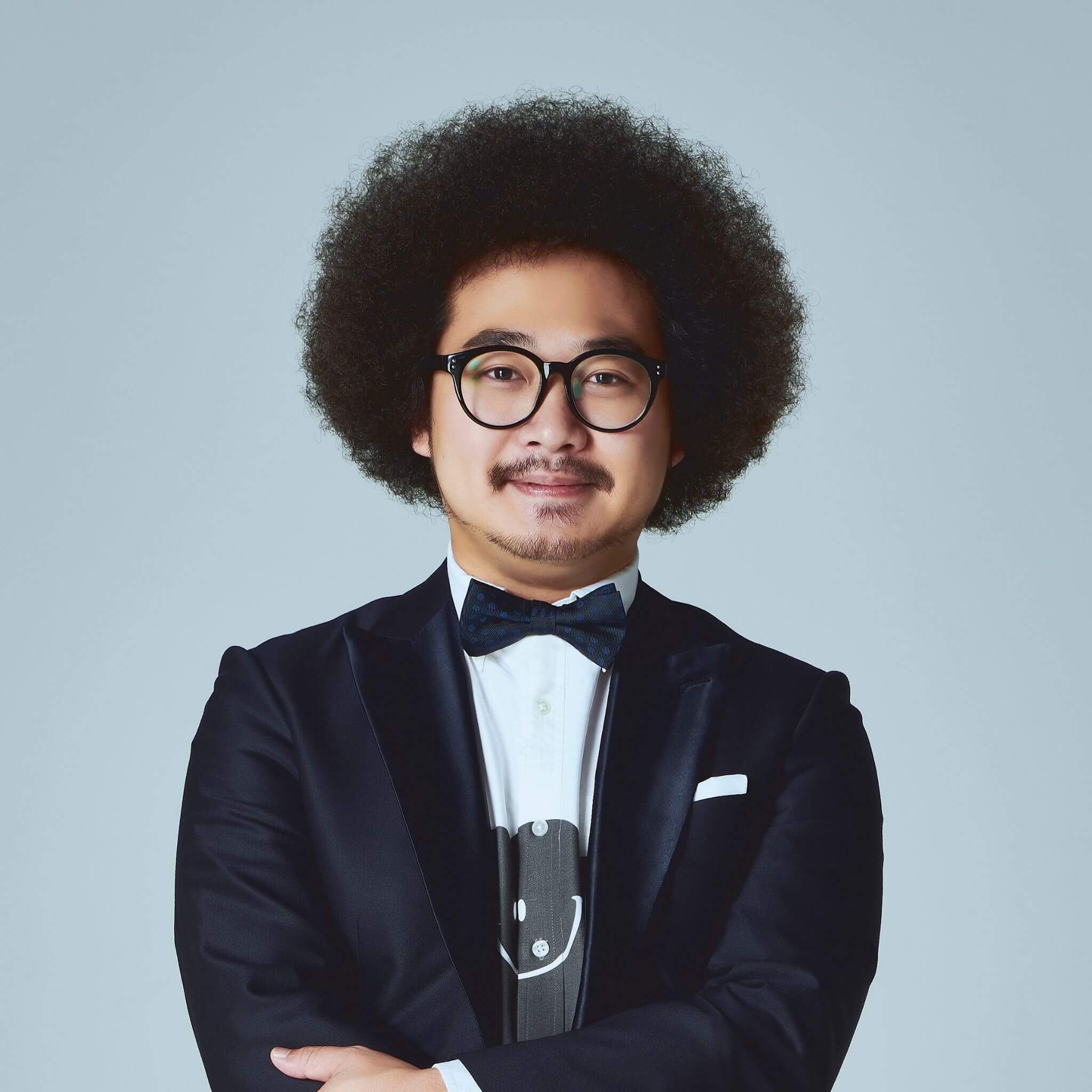 Representative of the creative company "Afro&Co." He is a creator, creative director, and DJ who creates new experiences with ideas and the power to realize them.
In 2012, he held the first foam party in Tokyo, which became a huge hit in the media and SNS, and started the nationwide "foam party" movement.
He is also the organizer of "Slide the City JAPAN", a giant 300m slide through the city that was featured in a TV commercial for Sprite, "Tuna House", a tuna barbecue to house music, and "Bathtub Cinema", a chill-out event where people watch movies while soaking in a bathtub. In addition to organizing "Tuna House", a chill-out event where you can watch a movie while soaking in a bathtub, "BATHTUB CINEMA", "SAKURA CHILL BAR by Saga", a chill-out bar where you can be buried under 1.2 million petals to promote Saga's Japanese sake, and "KUITSUNE RESTAURANT", an immersive restaurant where you can enjoy 40,000 roses and hemorrhaging hemorrhoids in collaboration with Tokyo Ghoul. Each of them became a huge topic of conversation.
About STYLY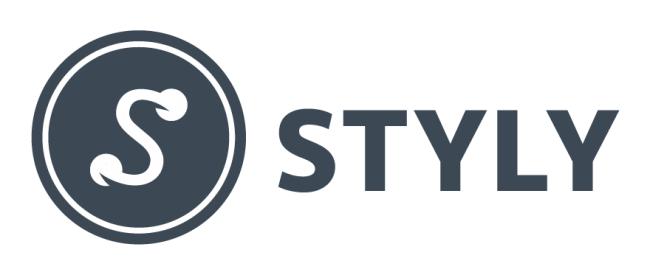 STYLY is a VR/AR/MR creative platform that provides artists with a place for spatial expression.
By using STYLY, artists can create conceptual stores, installations, galleries, and a variety of other spaces that express their imagination without limits. In addition, through these spaces, you can share experiences with the Internet world that could not be achieved in reality until now.
The xR space can be created using only a web browser and is compatible with Mac and Windows, and can be run on popular PCs other than VR-compatible PCs. In addition to 3D software such as MAYA and Blender, it is also linked to services such as Youtube and SoundCloud, so you can import various materials and use them for space creation without complicated operations.
STYLY Mobile:
STYLY for Nreal:
About Psychic VR Lab, Inc.
Head office location: 2F MORIAURA, 1-34-2 Shinjuku, Shinjuku-ku, Tokyo
Representative: Masahiro Yamaguchi, Representative Director
As a creative platform in the XR era, Psychic VR Lab is developing "STYLY", a cloud service that allows users to build and distribute XR spaces with just a browser, and promoting the XRization of interfaces related to art, fashion and lifestyle with the mission of creating a world where all artists can create XR spaces.
<For inquiries about this project, please contact
  Psychic VR Lab Inc.
  Contact : Watanabe
  E-mail address :
info@psychic-vr-lab.com