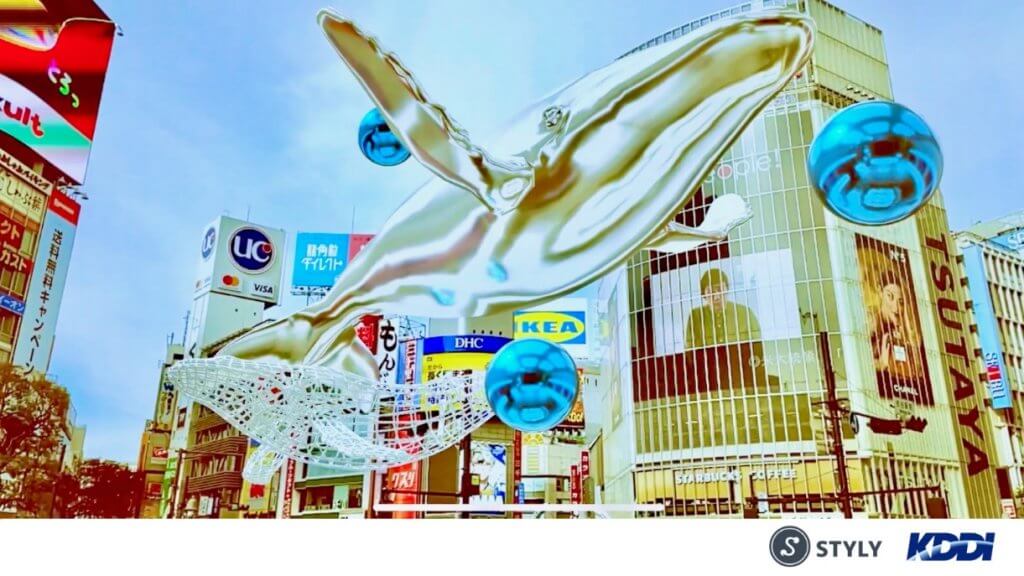 Tokyo, Japan, 25th January, 2022 – Psychic VR Lab, together with telecommunication company KDDI Corporation, has today announced a partnership to bring XRscape, a spatial mediatization solution that can overlay virtual advertisements and content on real urban spaces using XR technologies such as 5G and VPS, to STYLY on 1st February, 2022.
With XRscape, advertisers and event organizers will be able to freely place virtual advertisements and content in urban spaces, making it easy to conduct city-wide promotions.
Many outdoor advertisements and billboards have been installed in urban spaces for a long time, and the city itself has been providing information to people as one medium. In recent years, digital signage that allows users to switch between different types of advertisements at any time has been installed in some areas, but in addition to the physical limitations of the location of advertisements, it is difficult to implement promotions that utilize the entire urban space where advertisements have already been installed.
With XRscape, virtual advertisements and contents can be freely placed on top of the real urban space, and Geo Cache events that enhance urban circulation can be easily implemented, making it possible to use the entire city for large-scale promotions.
By simply launching KDDI's XR application "SATCH X powered by STYLY" (hereinafter referred to as SATCH X) and holding your smartphone over the urban space, you can easily experience the content.
In addition, as part of the business co-creation program, together with PARCO, Inc., two locations in Tokyo, "NAKASHIBU STREET" on the 1st floor of Shibuya PARCO and "ROOFTOP PARK" on the 10th floor, have been designated as facilities for the mediatization of space. Content production and distribution for urban spaces is now available in six cities: Tokyo, Osaka, Nagoya, Sapporo, Fukuoka, and Kyoto, and will be expanded to cities and facilities nationwide.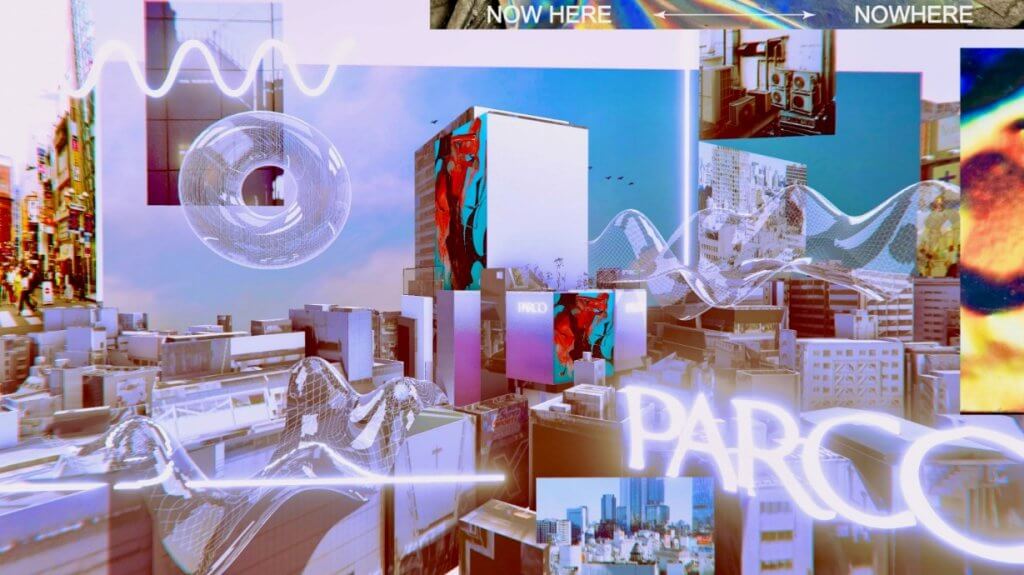 About "XRscape" 
XRscape is a spatial media solution that enables the free placement and distribution of virtual advertisements and content in real urban spaces, based on the knowledge gained through the activities and demonstration experiments of the Shibuya 5G Entertainment Project (https://shibuya5g.org/).
Using the XR creative tool "STYLY Studio", users can easily create, manage, and distribute AR/MR contents that are layered on top of urban spaces. By using "SATCH X" provided by KDDI, users will be able to easily access "XRscape", which superimposes content on real space, by holding up their smartphones.
Potential Use Cases
AR/MR content distribution
– XRscape allows you to place digital content in various locations in a space and enhance the entire space. Not only static content, but also interactive content such as games are supported.
– XRscape is a one-stop shop for everything from content creation to obtaining permission to use the content in the location where it is to be used, making it easy to distribute content tailored to the space.
Digital Advertising 
You can distribute your company's advertisement in the space regardless of the physical installation frame of outdoor advertisement or digital signage. In addition to the existing outdoor advertising space, you can strengthen your appeal to customers by distributing your ads.
Migratory AR Stamp Rally
By placing multiple AR/MR contents at compatible spots, it is possible to easily implement promotional measures that allow customers to enjoy themselves while walking around the facilities and cities.
Character Greeting
You can show intellectual property characters as 3D models in specific locations, and customers can experience interactive experiences such as taking photos with the characters and having the characters react to the customer's actions.
※Applicable areas only in Japan
Will be available in major cities globally.
・Shibuya PARCO 1st floor "NAKASHIBU STREET"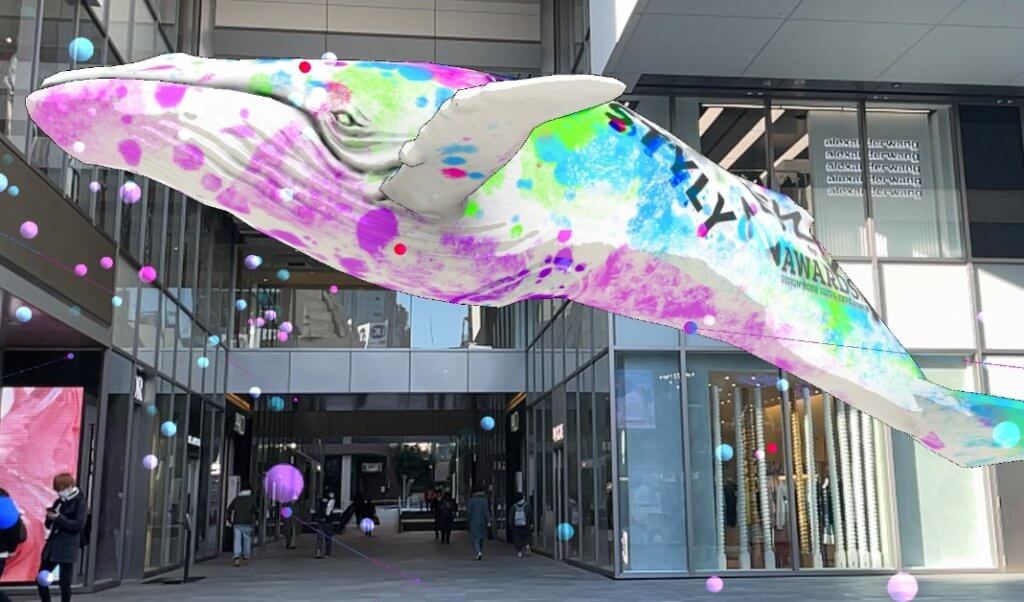 ・Shibuya PARCO 10th floor "ROOFTOP PARK"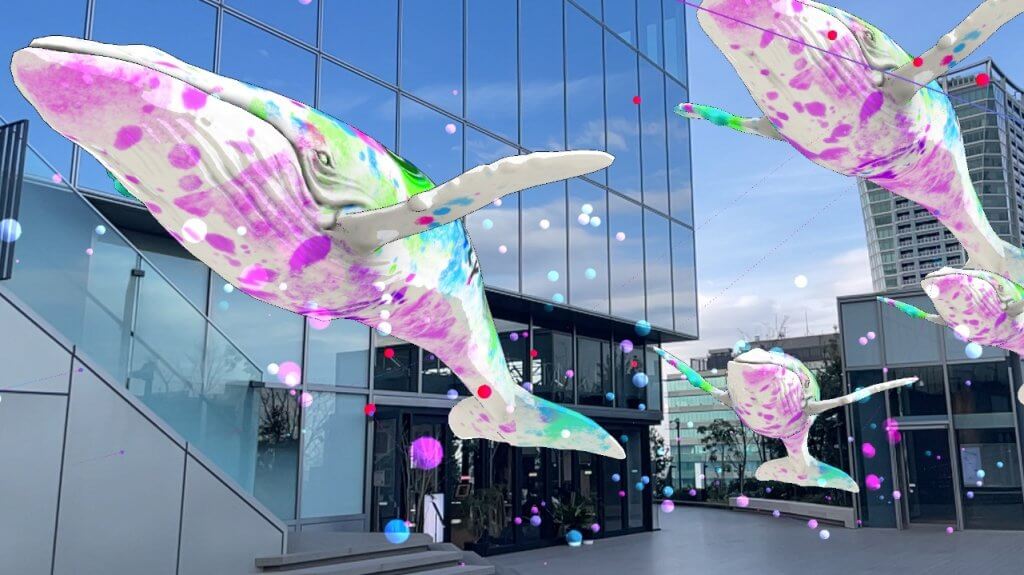 About SATCH X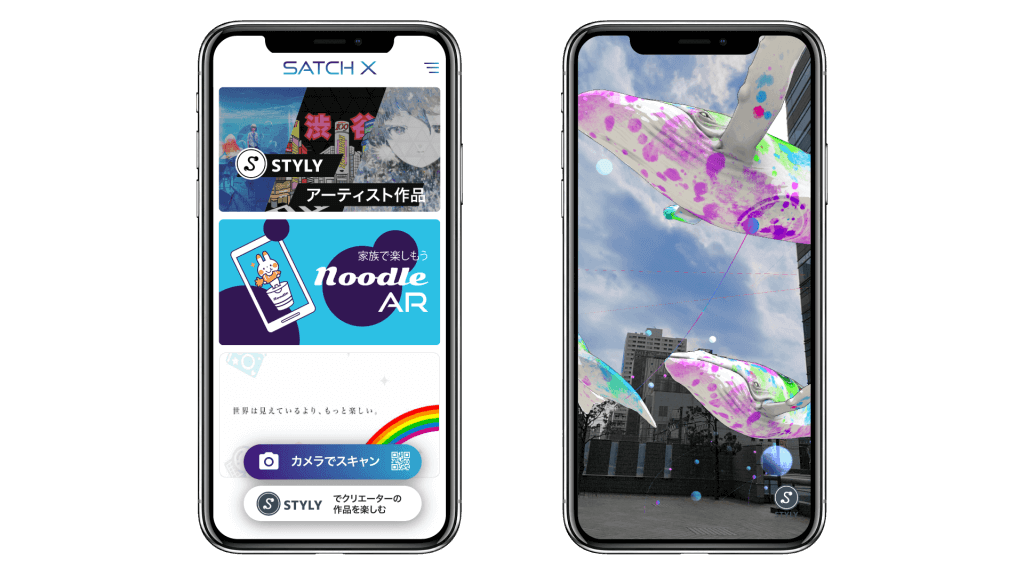 SATCH X is a 5G/XR viewer application that has AR content display function by image recognition using a large-scale image recognition engine (SIRE) by KDDI Research, Inc., a QR code reader function, a XR content display function by markerless spatial recognition, and a function to display XR contents created by general creators.
For More Information, Please Contact:   
Kevin Joyce kjoyce@tinybrains.uk (English)  
Kaori Yamashita kaori@psychic-vr-lab.com (English)  
Ryohei Watanabe ryohei@psychic-vr-lab.com (Japanese)  
STYLY Official Site: https://styly.cc/
STYLY GALLERY: https://gallery.styly.cc/
STYLY Mobile:
Google Play | https://play.google.com/store/apps/details?id=com.psychicvrlab.stylymr
App Store | https://itunes.apple.com/jp/app/id1477168256?mt=8