This article is Part 2 of "Reportage: The underground garden of XR "SEED SYSTEMS in Berlin," held at SOMA Art Space Berlin.
To read Part 1, please click on the link below:

Varigate, Variegated (AR Work)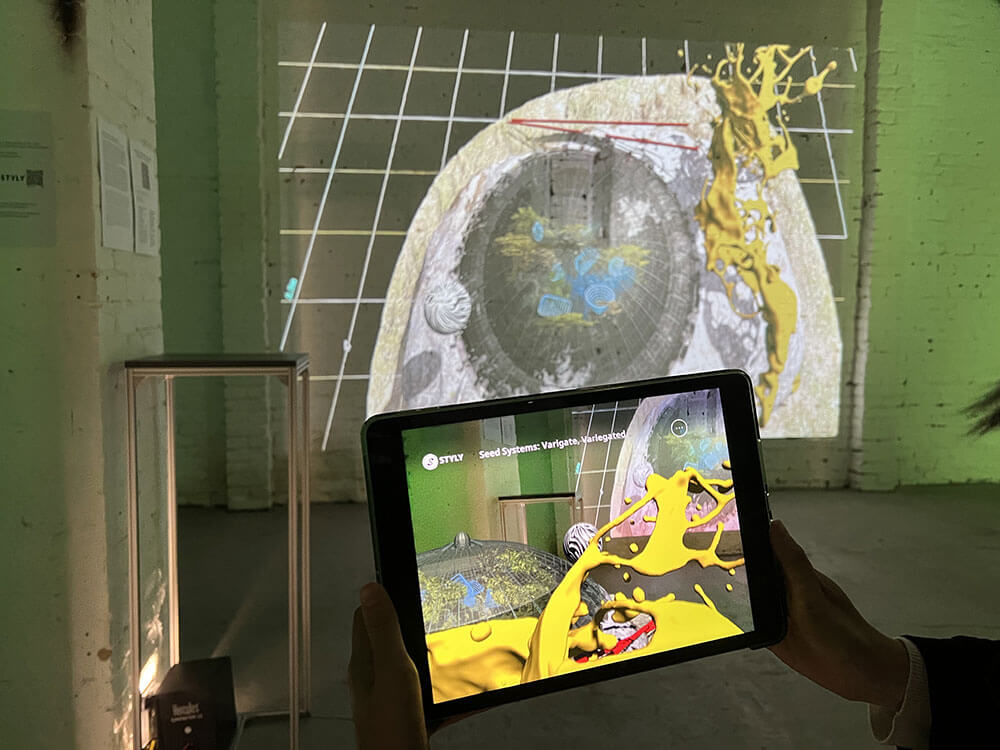 The first thing you see when you hold up the tablet is a greenhouse with a hemispherical structure. You can enter the greenhouse as you get closer. Trees sway violently in the midst of a raging storm. In contrast to the harsh environment, a striped sphere revolves around the greenhouse like a satellite.
Ambient music can be heard surrounding this unique biotope. A mysterious electronic soundscape changes and loops over time.
The generative electronic music created by ambient music pioneer Brian Eno is referred to in Matthew D. Gantt's AR piece Varigate, Variegated, which also explores the theme of unpredictability emerging from the "fleeting moments" common to the structure of that music and plant mutations. The theme of the work involves the unpredictability produced from the structure of the music and the "ephemeral moments," which are like plant mutations.
Root About (AR Work)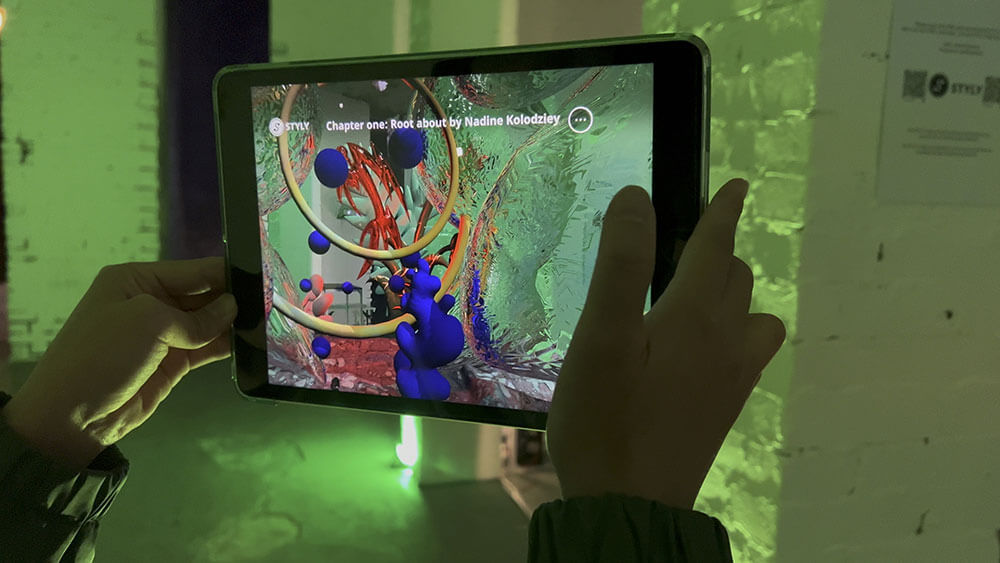 In this work, you will encounter objects with a variety of textures. These include fragile spheres with a glassy freshness, soft-looking vines, and hard-looking leaves, all of which evoke images of nature.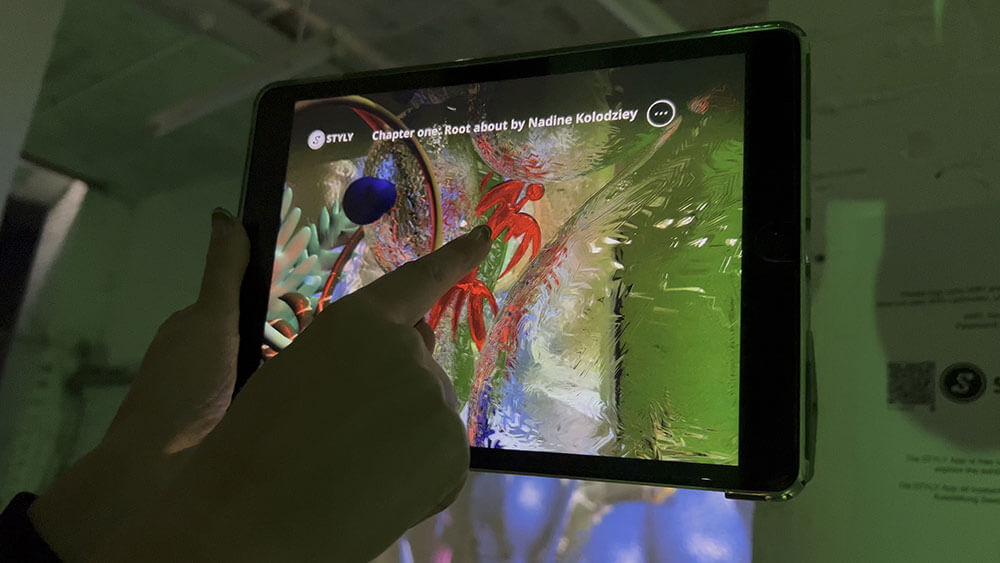 You can manipulate the red doll figure in the center by grabbing it with your hand. It is an AR work that offers an interactive experience.
Root About by Nadine Kolodziey technologizes images of nature and gives us the opportunity to communicate, understand, and connect in new ways through experiences in a virtual environment.
Perception of Wine (VR Work)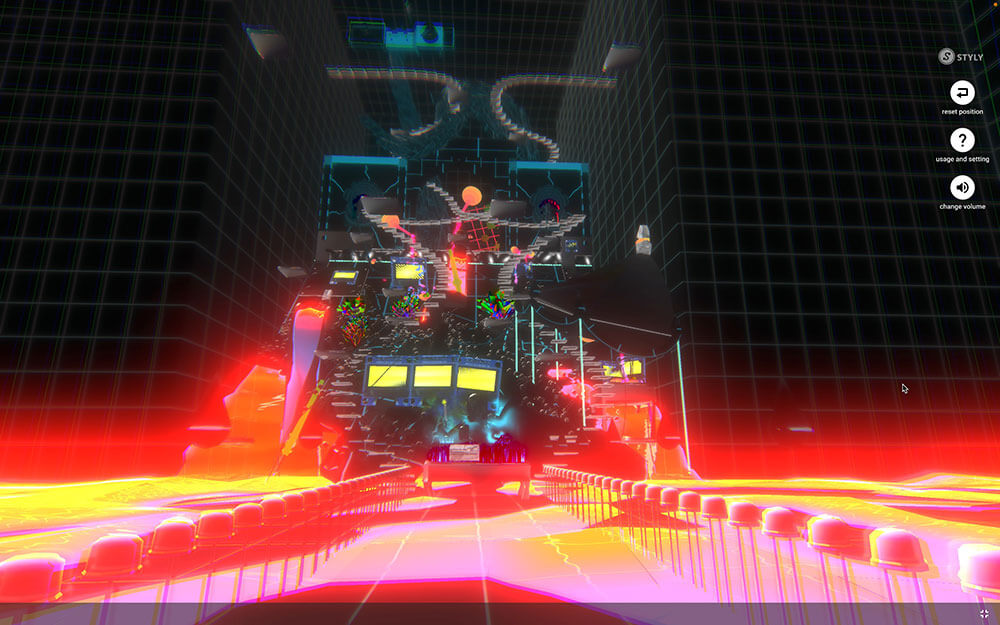 Have you ever heard of the Baghdad Battery? It is an earthenware jar discovered in what is now Baghdad, Iraq, and is said to have been filled with vinegar or wine to generate electricity, although various theories exist.
Iranian artist Mohsen Hazrati's VR work Perception of Wine uses wine as an alternative energy source to virtually illuminate electronic devices.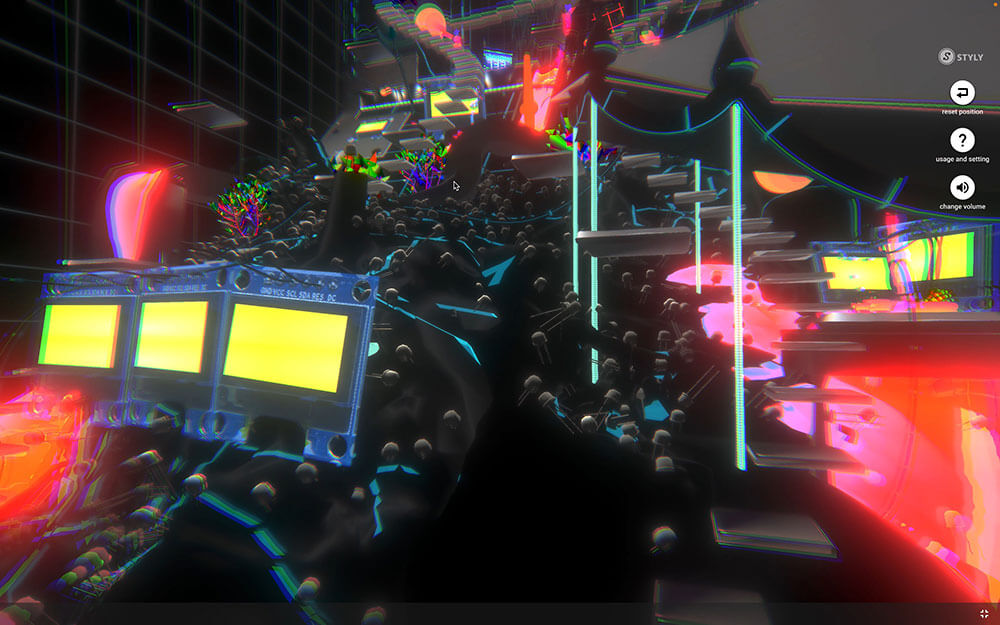 Electronic components, neon-colored displays, and countless LED lights are scattered all around the system. This structure, which is composed of objects that represent our technologically advanced daily lives, can be ascended via a staircase.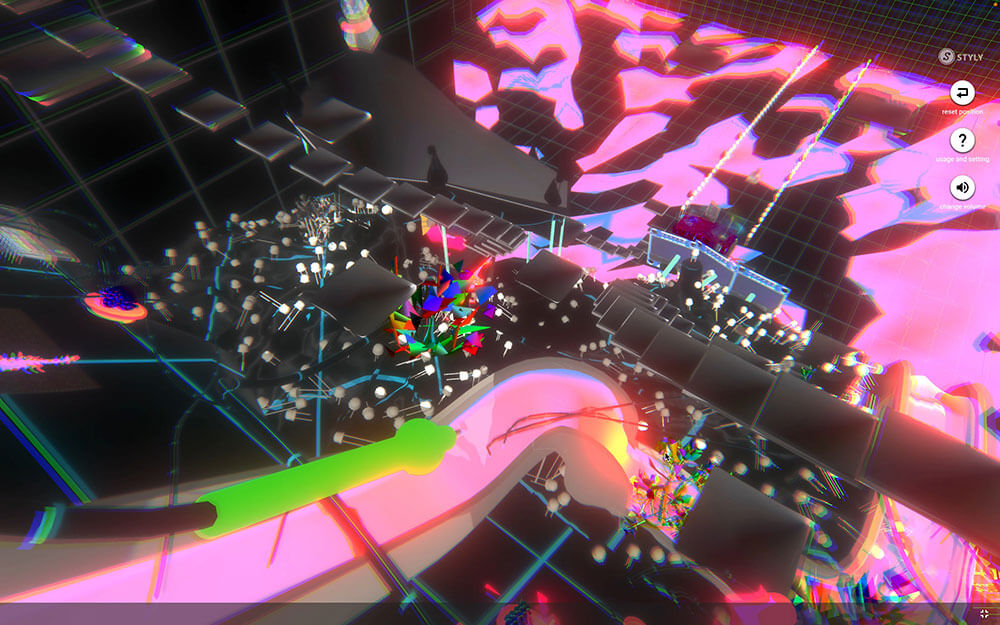 Wine can be used for various purposes. In addition to being consumed as an alcoholic beverage, wine also serves as a cooking ingredient and symbolizes the blood of Christ in Catholic ceremonies. The development of electric energy and the future advancement of science and technology may be represented by this piece about wine in the Baghdad Battery.
Outside of the Exhibit
On the evening of the first day of the exhibition, a party was held to commemorate the opening. The place was packed with people eager to be among the first to experience the works!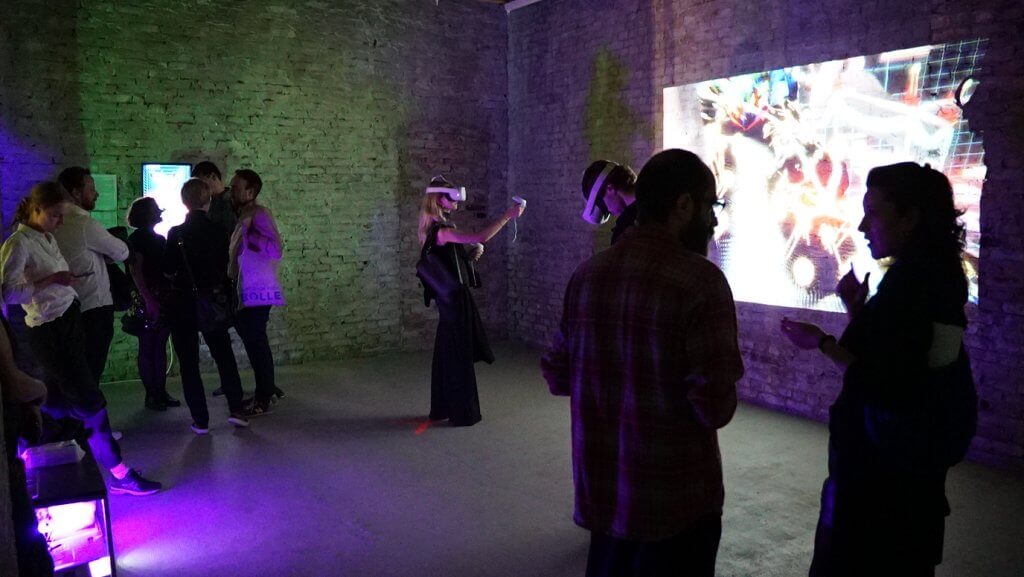 During the exhibition period, artist talks were held every week, and each event was a great success.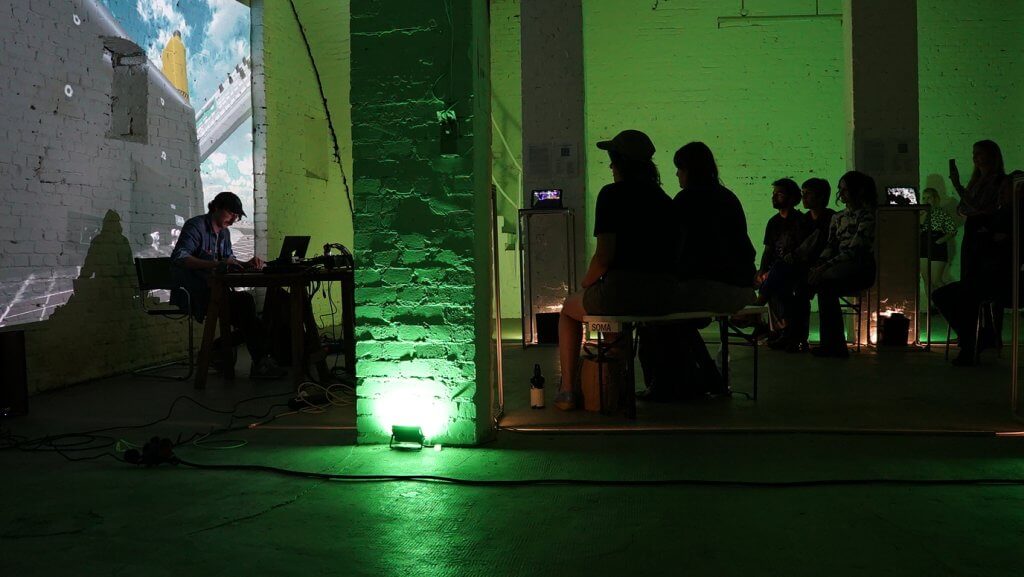 Conclusion
Six artists from all over the world, including Germany, expressed their various aesthetic senses and perceptions in this wonderful exhibition using the common languages of STYLY and nature. We hope that the application gives you an experience of cultivating a garden in your own space.
How to Experience a VR Scene
If you are accessing this page from a smartphone, tap the "Try Now" button.
If you are using STYLY for the first time, please also refer to the instructions below.

After tapping "Try Now," you will be redirected to a page like below.
If you have already downloaded the STYLY Mobile app, select "Activate in STYLY app."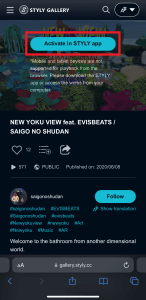 If you have an HMD device, select "Experience in VR" from your PC web browser.

Download the STYLY Mobile app
Download the Steam version of STYLY app:
https://store.steampowered.com/app/693990/STYLYVR_PLATFORM_FOR_ULTRA_EXPERIENCE/
Download the Oculus Quest version of STYLY app:
https://www.oculus.com/experiences/quest/3982198145147898/
For those who want to know more about how to experience the scene:
For more information on how to experience VR scenes, please refer to the following article.

Edited by SASAnishiki
Translated by passerby1