Laval Virtual is an annual international festival dedicated to VR and AR held in Laval, France. This year marks the festival's 25th anniversary as a forum for industry, academic, entertainment professionals, and other participants active in the VR and AR fields.
Each part of this review series will explore different aspects of the event. In this second article, I will introduce some of the latest hardware that was exhibited at the booths.
Latest XR Trends at the Laval Virtual Festival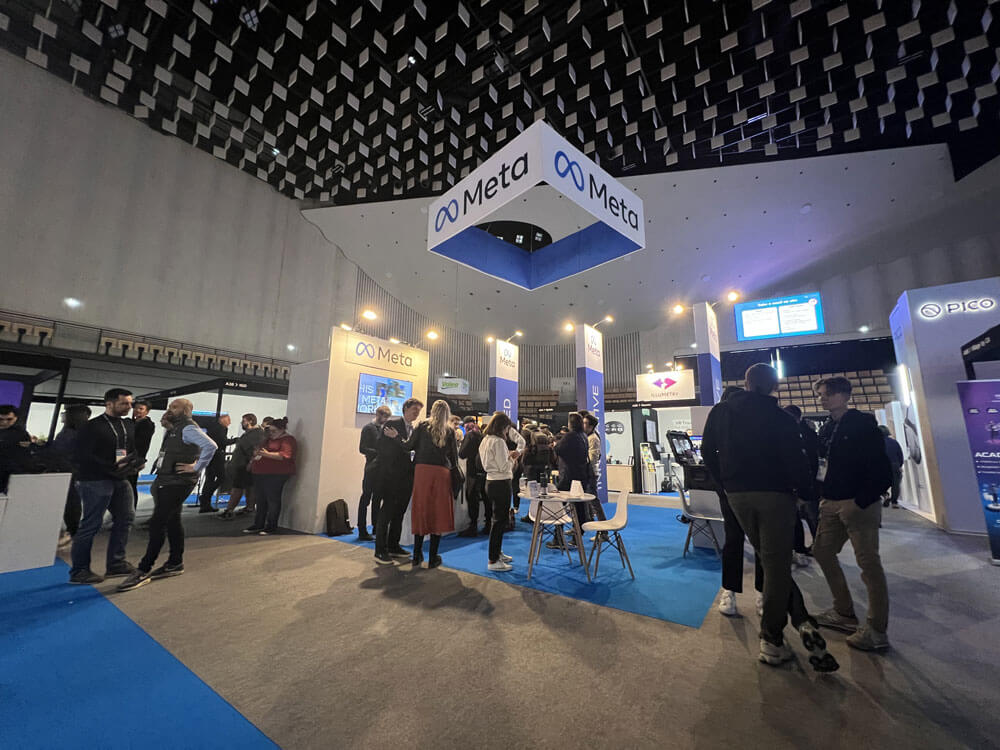 Exhibition 2023 comprised nearly 200 companies and research institutions that exhibited their products, where visitors can learn about VR and AR technology through demonstrations and hands-on experiences. The festival also serves as an excellent networking opportunity to interact with people from various fields and locations.
PICO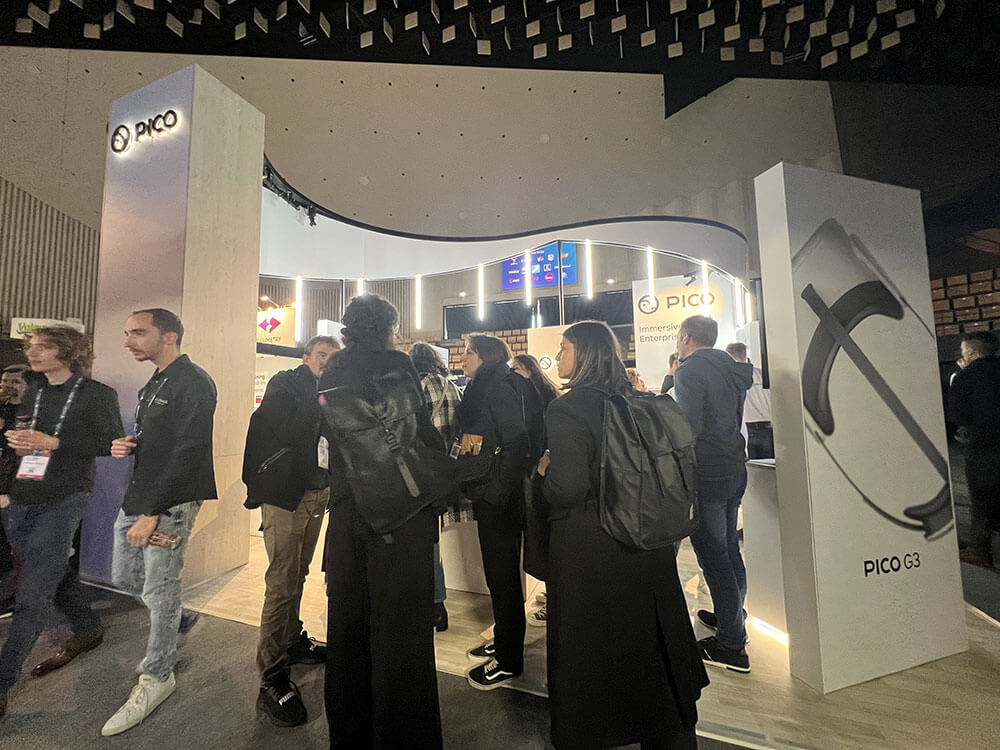 The PICO booth was crowded and drew considerable attention. I was astounded by how lightweight the latest PICO 4 Enterprise headset was when I tested the product at their booth. It was by far the lightest headsets I have used, and the ear cushion was soft and enveloping without any constricting feeling. However, the headset is intended solely for corporate use and unlikely to be used by the general public. Nonetheless, I was still impressed by how comfortable it was.
PICO is a VR headset manufacturer based in China. Established in 2016, it manufactures and sells VR headsets primarily to general consumers, and these headsets are of high quality, light weight, and affordable. The company also offers products for corporate use at events and exhibitions, such as the PICO Enterprise series I experienced. Recently, the company has also expanded into the education industry.
On the first day of the Laval Virtual Festival, the PICO G3 3DoF all-in-one VR headset for corporate use was announced and is now available for pre-order. In addition to its high-end technology, the headset's ease of use is one of its greatest selling points. The headset is available at an affordable price of €399 and is ideal for VR training and other educational applications in the industrial field.
Olfy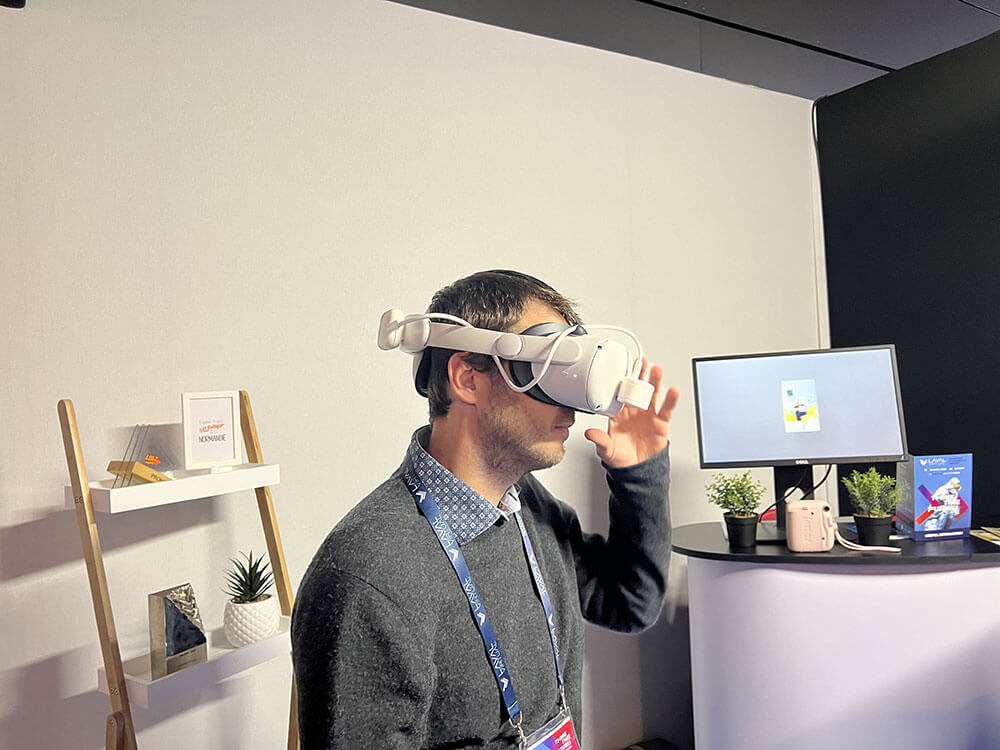 One booth tucked away in a corner of the crowded venue was remarkably calm and quiet. As I approached the booth, I picked up various fragrances in the air. The booth was occupied by Olfy, a French company developing products that combine VR and perfume.
Putting on the headset, I watched an ad for a French sawmill company. The scent of wood wafted through my nose as the trees were harvested from the forest, cut into logs, and loaded into the lumber machine. The woodsy perfume attached to the headset was released at the optimal moment to create an immersive experience as if I was surrounded by fragrant trees.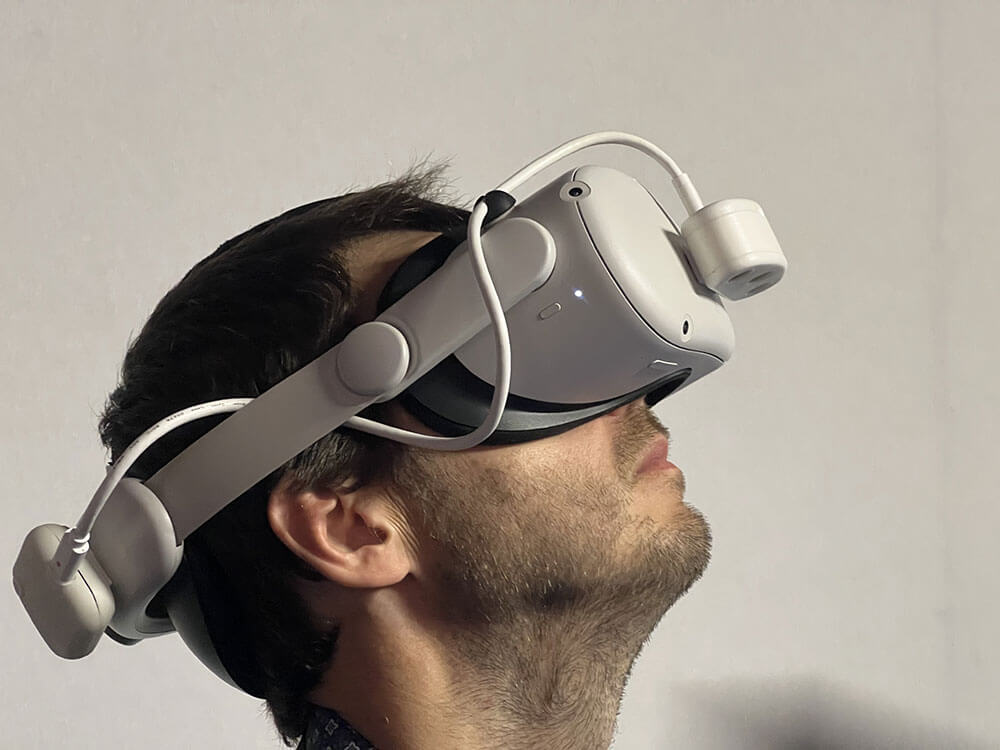 The perfume used in this scenario was produced in Grasse, Provence, which has been renowned for its perfume manufacturing techniques since the 18th century. The combination of these cultural traditions and VR made it possible to experience a new cultural union.
HaptX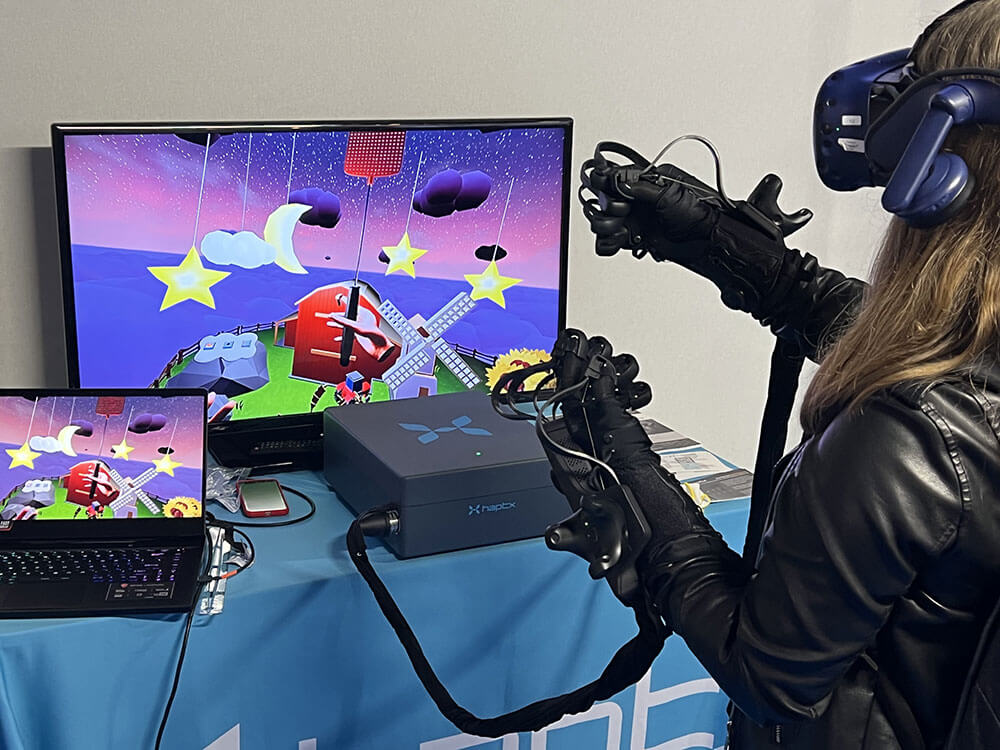 The HaptX booth was crowded throughout the entire three days of the LV festival. Nonetheless, I was able to experience the glove-type haptic device on the last day.
With this device, I experienced touching toys and other miscellaneous objects in the VR space. For instance, when I attempted to grab the moon and stars on the screen, I felt the sensation of grasping the object. When I rubbed a cloud, it turned black, began to rain, and I could feel the rain drops on my hand. I was amazed at how realistic the sensations of each material were replicated, such as the bumpy friction of a curved plastic or the slippery-cold feeling of metal. In another scene, little foxes and small spiders sprawled out from small houses and crawled around in my palm. The experience of having creatures move around in my hand was something unique that could not be experienced in the real world.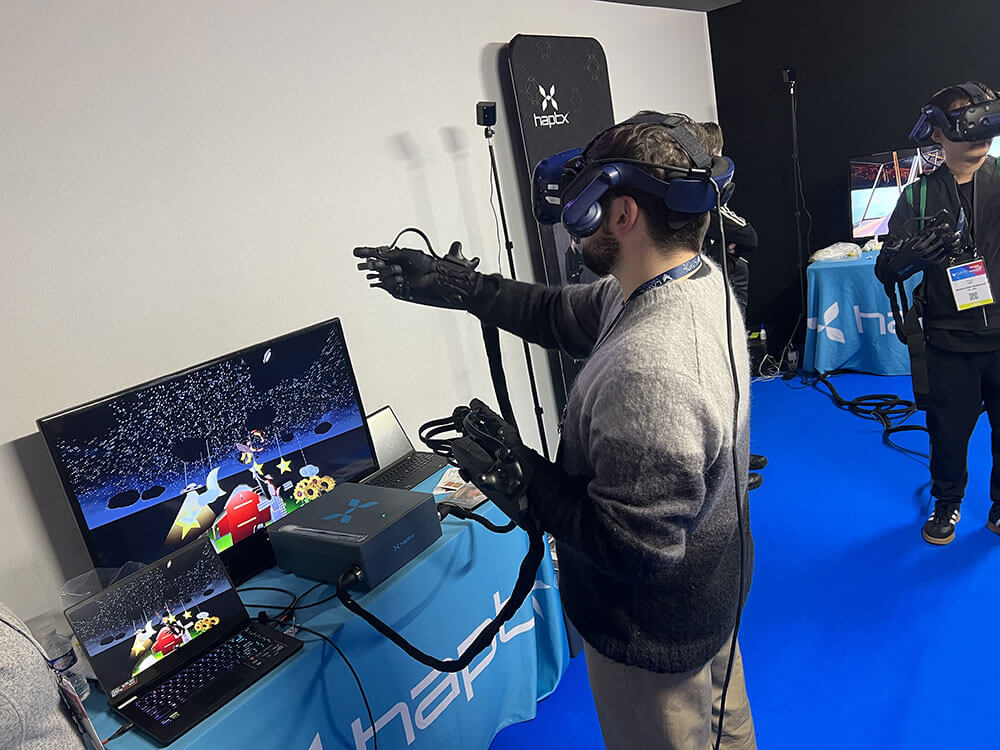 HaptX is a US-based company specializing in VR haptics technology. The company creates glove-shaped haptic devices that track the natural movement of the human hand and provides haptic feedback, enabling users to grasp objects and feel their texture. The product I sampled at the festival was so popular that it is now unfortunately sold out.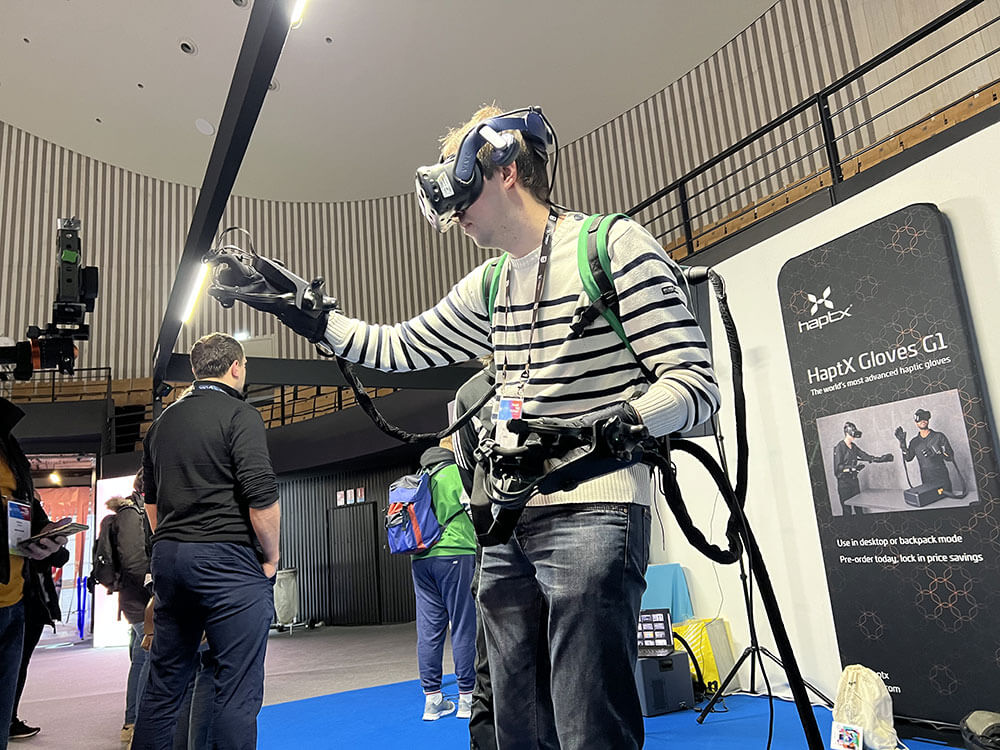 If many people start to use these glove-type devices, we may be able to replicate physical touch, such as shaking hands and hugging, even in remote situations. In education and training, haptics technology can be used to simulate surgical procedures and automobile maintenance, making training more practical. This technology can be applied to various fields for a more realistic XR experience.
Illumetry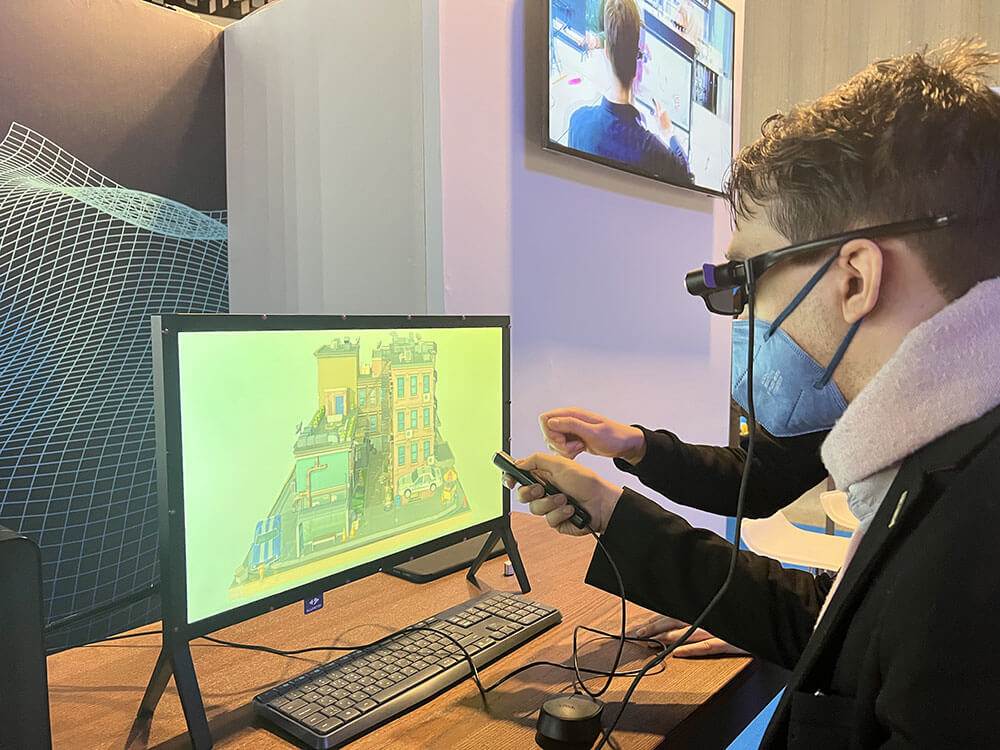 This booth exhibited a holographic display that can be viewed through special glasses. With the naked eye, the image above seems to be a simple superimposed image, whereas with these glasses, the image becomes a 3D hologram. The 3D object can also be controlled through a joystick, making this display suitable for professional training or education.
I believe that these kinds of displays are more suitable for education and training than headsets because they are lightweight and easy to operate, allowing users to simultaneously see the real world. As long as everyone is wearing the same compatible glasses, everyone is viewing the same 3D screen, thereby facilitating the communication between student and teacher.
Illumetry, is a US-based holographic display company that uses its knowledge of optical technology and software to develop innovative holographic displays. Illumetry glasses are lightweight and wireless, allowing users to view holograms without being isolated from the real world. A joystick is also available for interacting with on-screen objects.
Microsoft + Insight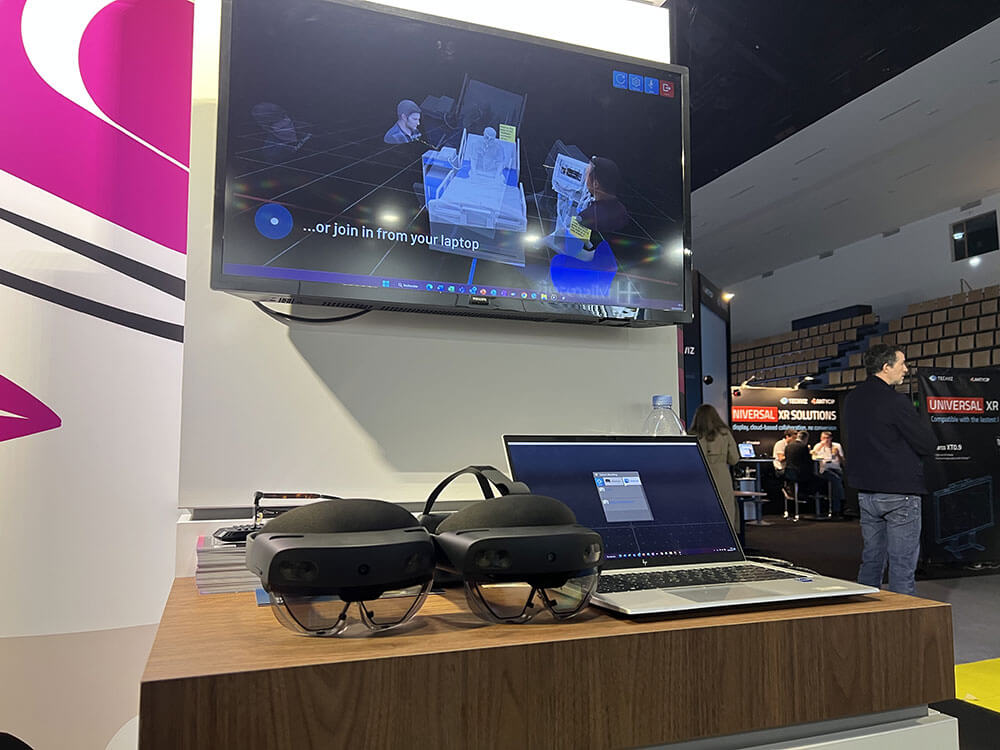 At the Microsoft booth, visitors can experience working remotely in the metaverse with the Microsoft HoloLens 2.
This system, which allows people to hold meetings or diagnose a patient remotely, was developed by Insight in collaboration with Microsoft. It aims for accurate and realistic communication by reflecting hand and head movements to the avatar, even capturing photos of the user's face and applying it to the avatar. Currently, they are developing a facial expression sensor to further enhance the communication experience.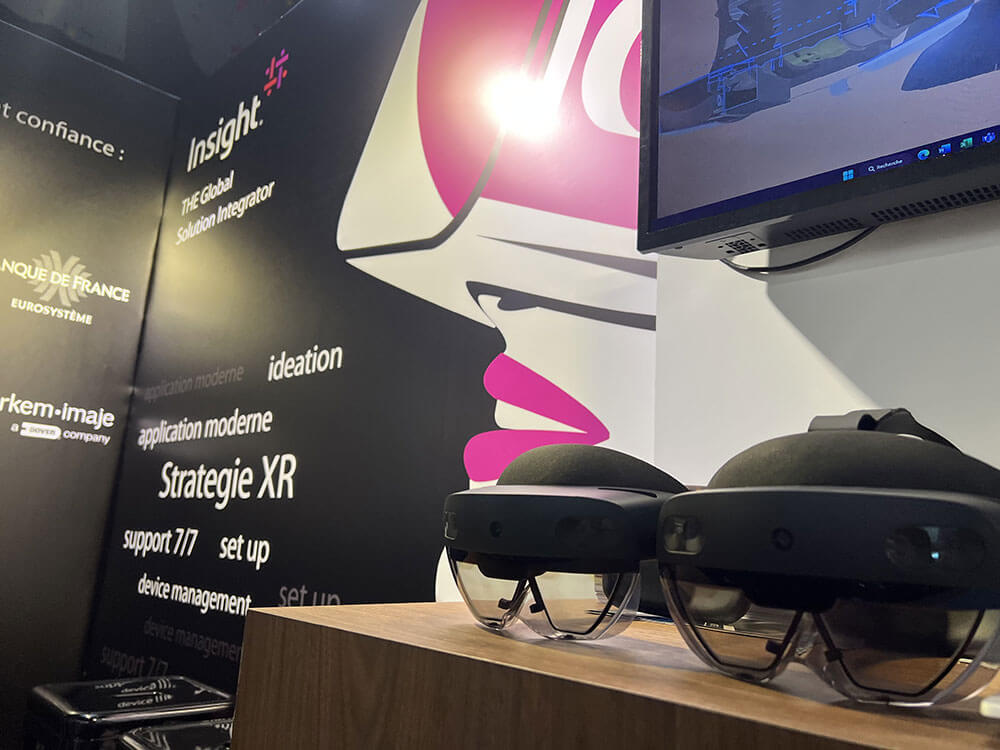 HoloLens 2 is a significant improvement over its predecessor, with a wider field view, higher resolution, and improved usability and ergonomics overall. It also features enhanced user eye recognition, allowing users to interact with holographic objects more naturally. Furthermore, HoloLens 2 utilizes cloud computing on Azure to enable advanced processing through AI and machine learning.
At the "Village Microsoft" exhibit area, 10 companies that have collaborated with Microsoft showcased their works in various fields. HoloLens 2 is intended for use in many industries, including education, healthcare, manufacturing, and logistics.
Meta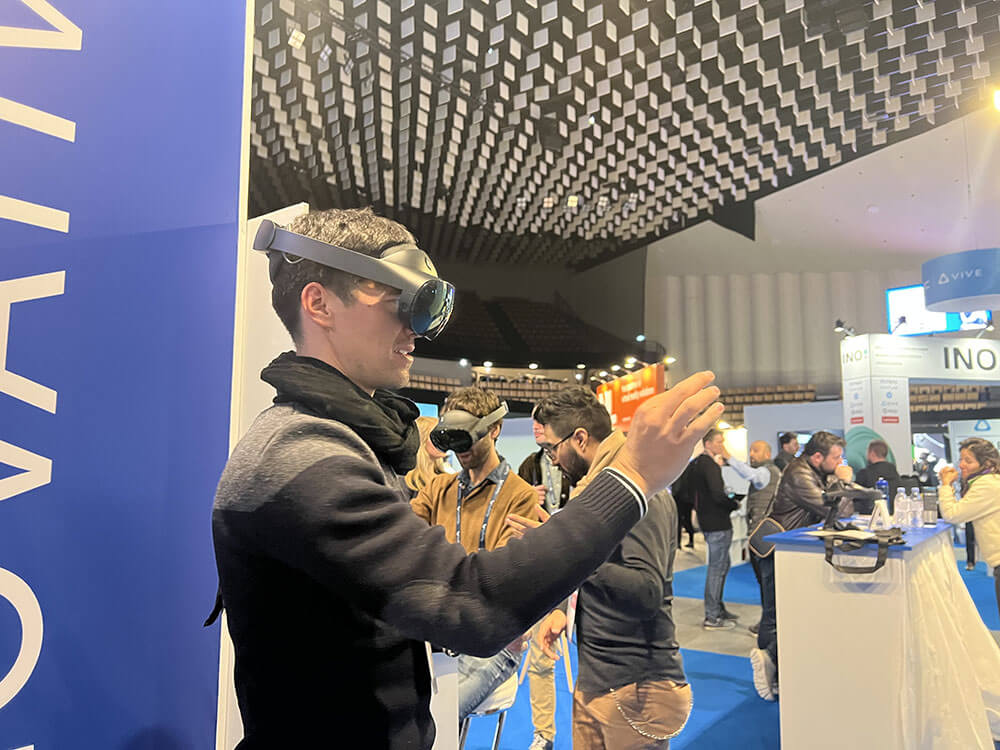 Finally, at the Meta booth, I tried out the new mixed reality (MR) features on the Quest Pro. This feature allows the viewer to see the real world through a camera attached to the headset and interact with 3D objects on top of that image. This facilitates a combined experience of the real and virtual worlds. Compared to the holographic appearance of the Microsoft HoloLens 2, the 3D models displayed by the Meta Quest Pro2 are presented in high resolution.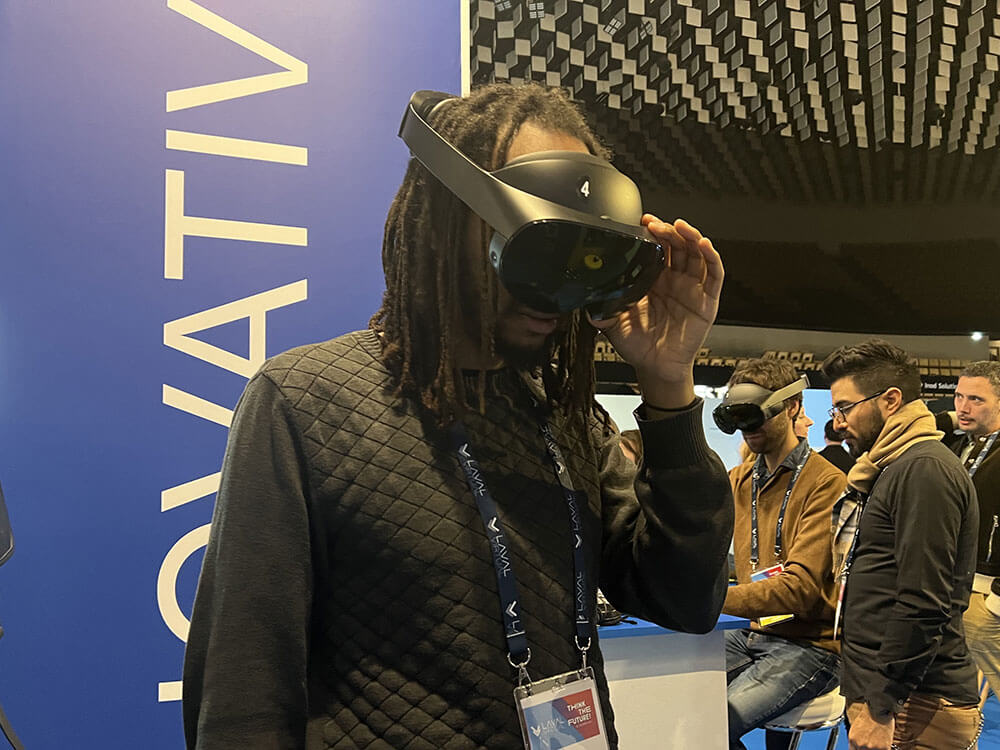 The Meta Quest Pro is a standalone VR headset developed by Meta and Qualcomm Technologies, Inc. It resembles Quest 2 and does not require a mobile or PC connection.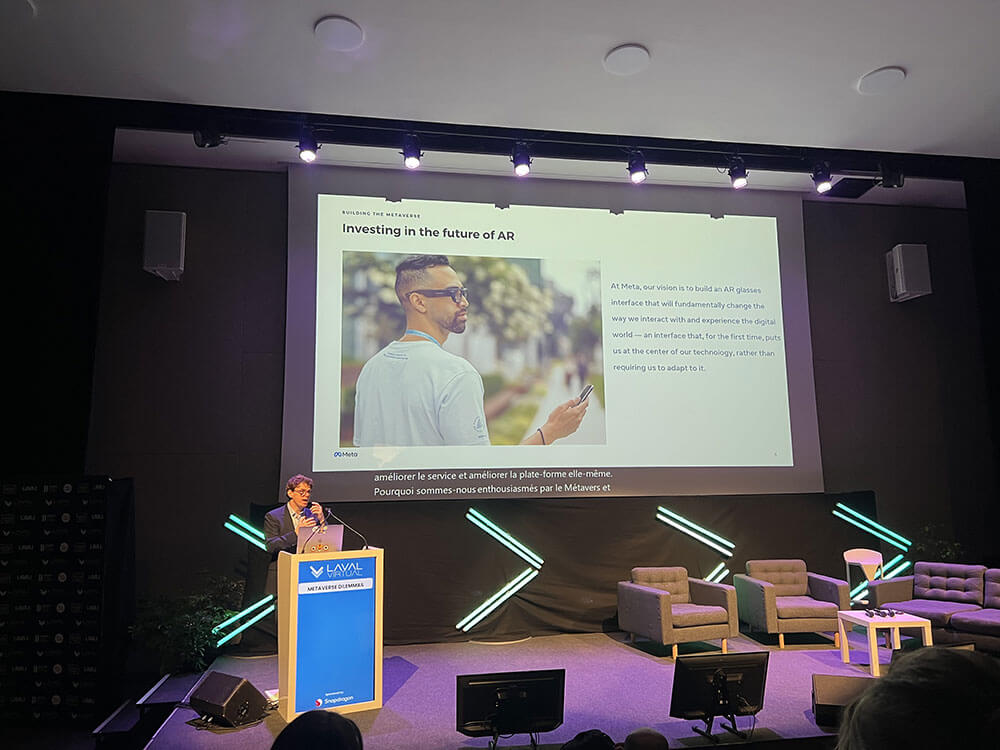 During the festival, Meta also disclosed that they are currently developing lighter AR glasses. Although the actual product was not displayed at this time, I am eager to see the technological advancements that Meta will make in the near future.
A Bustling Festival
The first day of the exhibition was extremely busy with roughly 6,000 visitors. All booths were fairly crowded, and I had to skip visiting some due to long waiting lines. For those who plan to attend the Laval Virtual Festival next year, I suggest planning their booth visits in advance to maximize their time at the event. Good luck!
In the next article, I will introduce some of the conferences held at the Laval Virtual Festival 2023.
Edited by SASAnishiki
Translated by cpnnn