This article posts a brief overview, URL to the manual article, and explanatory articles of Modifier feature.
By reading this article, you will be able to understand all the details of Modifier.
What is a Modifier?
Modifier is a feature that allows you to add effects such as "animation" or "interaction" to the assets on STYLY Studio.
The effect itself is called "Modifier".
Until now, STYLY required the use of Unity or PlayMaker to add functions, but now anyone can easily add functions with no code.
Modifiers added with STYLY Studio are compatible with the devices listed in the Modifier Operating Environment Table below, Modifier makes it easy to create effective scenes for VR/AR.
Modifier Supported Environment

| | | |
| --- | --- | --- |
| Layer | Device type | App Platform |
| VR | PCVR | Steam |
| VR | Standalone VR | Quest2 |
| VR | Mobile | Android/iPhone/ |
| AR | Mobile | Android/iPhone/ |
| Web | Web Browser | Web Player |
How to install apps

Introduction of Modifiers
Let us introduce some of the Modifiers provided on STYLY Studio.
Interaction
Modifiers of the "Interaction" category allows you to add modifiers that are useful when creating interactive artworks such as games.
Example : Make equippable
Style change
Modifiers of the "Style change" category change the look of assets.
However, there are 3D models which do not look as expected due to shape or other factors. (Texture mapping follows the UV of the object.)
Example : Stars
Animation
Modifiers of the "Animation" category apply animations to assets like rotation, transition etc.
Example:Rotate
Humanoid Animation
Humanoid Animations are animations for Unity's Humanoid models.
Modifiers of the "Humanoid animation" category can be used to animate humanoid assets. (*To use it, please make your assets as prefabs with Humanoid support in Unity and upload them to STYLY.)
Example:Breakdance Motion
STYLY is a platform that allows non-engineer/programmer artists to easily create and publish VR/AR works.
For example.
"I can use Blender, but I can't use Unity…"
"I don't know how to program on Unity."
"I can only use Adobe software."
Even artists and creators who are without engineering skills can easily create animations and interactive works with Modifiers.
You can also upload and use 3D models created with 3DCG software such as Blender, image data such as JPG/PNG, and video data such as .mp4.
Please refer to the following article for how to upload.
Create your own VR/AR creations by adding modifiers to the assets you uploaded!
How to use Modifier
Let's actually try using Modifier.
How to use Modifier is introduced in the practical part of the separate article "STYLY Modifier Manual".
Please refer to the following article.

Modifier Explanatory Article
This is a list of artist's scenes created using Modifier and their explanatory articles.
Article describing the JACKSON kaki's scene using the Modifier feature
I describe the scene "KANKEISEI" created by the artist JACKSON kaki using a Modifier feature.
Read the article on "KANKEISEI"
Article describing the Naoya Hirata's scene using the Modifier feature
I describe the scene "Manic Day Theater," created by the artist Naoya Hirata using a Modifier feature.
Read the article on "Manic Day Theater,"
Article describing the cpnnn's scene using the Modifier feature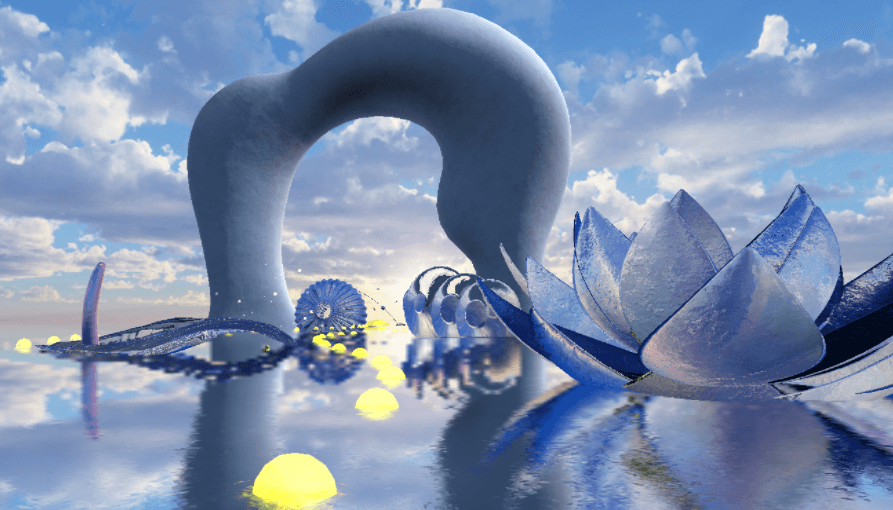 Read the article on "egg"
Article describing the Luna woelle's scene using the Modifier feature
Read the article on "Imaginary Robotics AR"
Article describing the watakemi's scene using the Modifier feature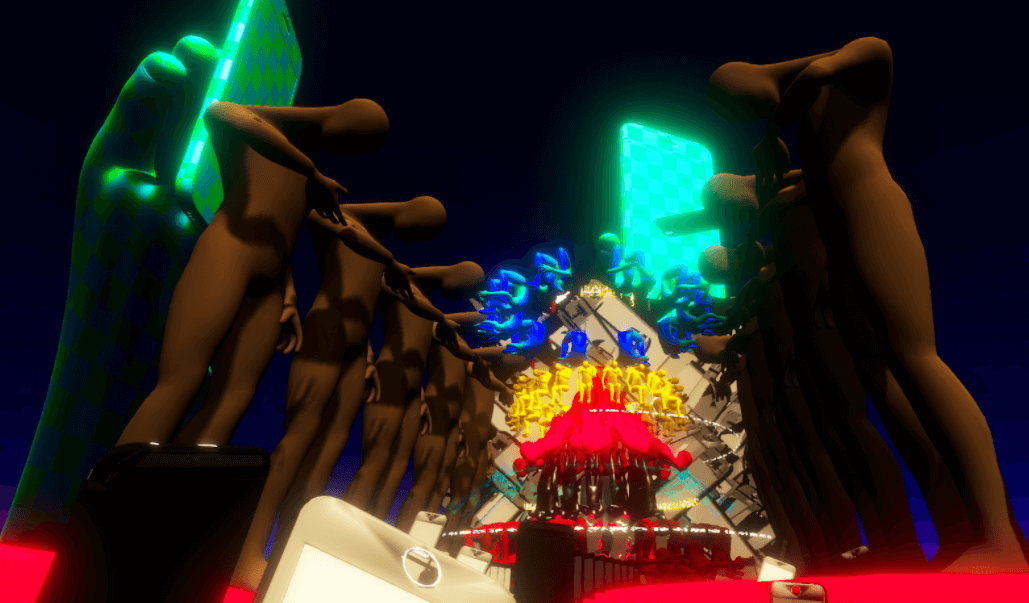 Read the article on "in the 2000 from2100"
Article describing the Nyu's scene using the Modifier feature
Read the article on "Biotope"