A joint project by Psychic VR Lab (Head office: Shinjuku Ward, Tokyo / CEO: Hiroyuki Yamaguchi) that provides VR artistic platform "STYLY", PARCO Co., Ltd. (Toshima Ward, Tokyo) and Loftwork Co., Ltd. (Shibuya Ward, Tokyo) has announced the winning works of the VR content award "NEWVIEW AWARDS 2018".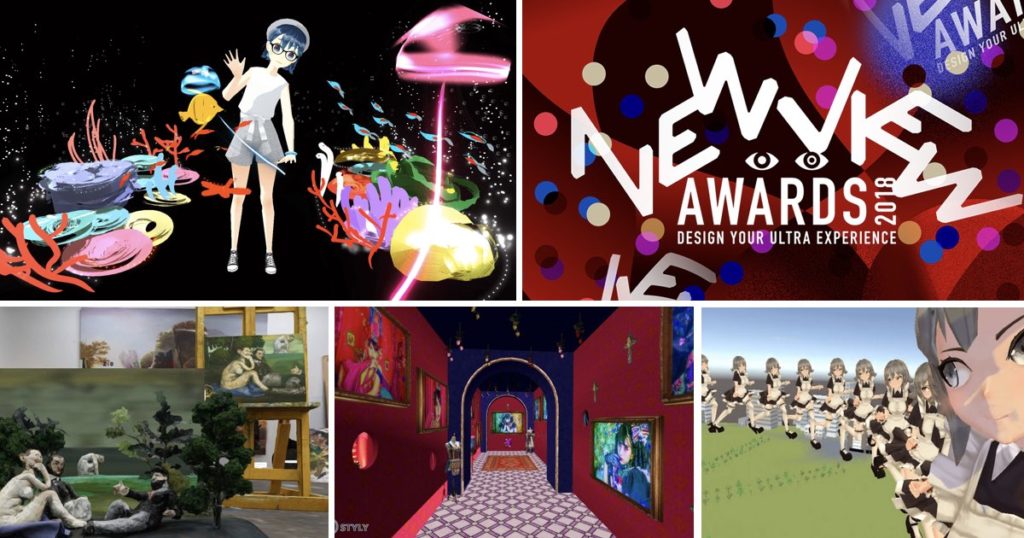 Looking at the near future when everyone equips the ability of expression in 3-dimensional space, this award is to find next-generation creators who can lead new expression, culture and lifestyle in VR, and motivate them to progress to the next step. Based on the theme of "Design Super Experience", VR content in fashion / culture / art was invited from all over the world from 01 June 2018 to 31 July 2018.
We received 219 entries across seven countries. The wining works of the Grand Prix and other eight award-winning works have been decided after the final meeting by nine judges including David O'Reilly, M-flo, Ito Gabin and other judges.
"EMOCO'S FIRST PRIVATE EXHIBITION" won Grand Prix with prize of 20,000USD!
Virtual artist Emoco has won GOLD, equivalent to Grand Prix, for "EMOCO'S FIRST PRIVATE EXHIBITION" where visitors enjoy VR artistic contents alongside the video clips of their drawing process.
SILVER, equivalent to semi-Grand Prix, has been awarded to "EMMA VR: PAINTING LIFE" and "IMMERSIVE PHOTO EXHIBITION: Pretty girl kills by eyes" as new experience of art and fashion."MAILLOTS DE BAIN' has also won SILVER for its bold use of three-dimensional space.
NEWVIEW highly appreciates all award-won works for opening up new possibility of expression in VR contents across fashion/culture/art fields at this path-finding stage, and continues to find and inspire next-generation VR creators as well as new creative expression and experience in three-dimensional space. Please stay tuned for our future challenges.
NEWVIEW AWARD 2018 winning works
■GOLDprizeone artistprize: 20,000USD
Title of work:「EMOCO'S FIRST PRIVATE EXHIBITION」
Artist:Emoko (Virtual YouTuber / Virtual Artist / Japan)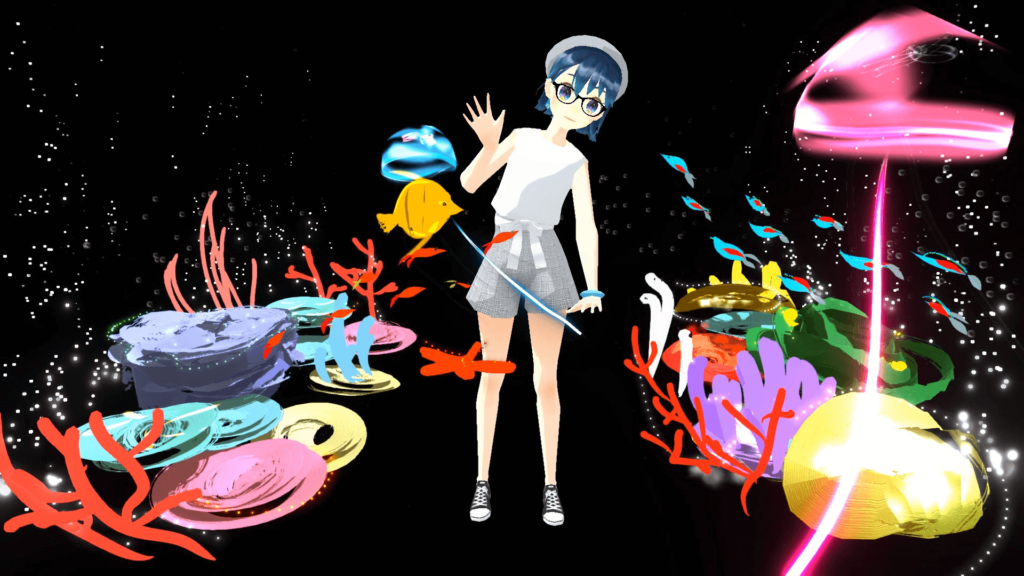 "EMOCO'S FIRST PRIVATE EXHIBITION" where visitors can enjoy VR art and its drawing process by Virtual YouTuber Emoco.
Award winner comment:
"Thank you for such a wonderful award. I think it's truly brilliant for everyone to open their own private exhibition freely so that people from all over the world enjoy it.
Even if you have no experience about VR, you can easily make it, so please try to make your own VR space by STYLY. Virtual technology (xR) will make our world more convenient and enjoyable, I think. I am looking forward to NEWVIEW, which makes it possible.
Award winner comment on YouTube:

Judges' comments:
David O'Reilly (artist)
"This work was one of the few works that I felt it is really creator-driven one and made with earnest approach without objects provided by someone else. It is a simple story so I can walk around very smoothly. The space design focusing on each event fits to this work exactly without distracting visitor's attention. In contrast with other works, this includes many movements by Virtual Motion Capture, which contributes to visual aspect of the work significantly."
m-flo☆Taku (produce unit)
"While there were many museum-like approaches (even their locations vary) in this competition, I found this work more sophisticated. The theme Vtuber makes art work is interesting by itself, but I am also fascinated with the art work being drawn before my very eye. On the top of that, the art work is truly three dimensional like a sculpture, which is a unique approach in digital world only. As I go through exhibited arts, they also forms well-structured story as a whole'
Ito Gabin (editor)
"First of all, it is something unique that a virtual artist enters a competition under the name of VR, which sounds complicated nesting like Hakone wooden mosaic work or Russian Matryoshka doll.
"Reality" in VR may be more realistic for virtual character, Emoco, than one recognized by people with physical instance like us. Emoco's "works" are ordinary in a sense but total ability seems outstanding as seen in her approach how to express elevation in her space design.
■SILVER3 artistsprize: 5,000USD
Title of work:EMMA VR: PAINTING LIFE
Artist:Wyatt Roy (commercial video writer, VR artist / USA)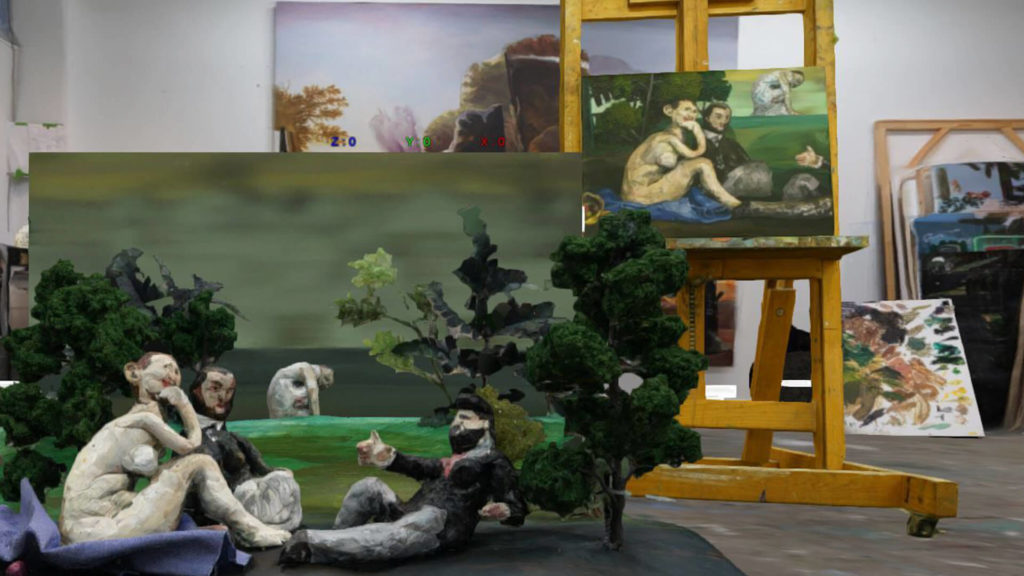 A work makes people realize the artist behind and provides an opportunity to touch the background story of the work.
Judges' comments:
m-flo☆Taku (Produce unit)
"Personally this is the one I wanted to give GOLD award. Firstly I thought it's just a VR space where I walk around an ordinal art museum, but found it interesting as I can dive into the paintings (rather than just looking at it). Whilst it utilizes VR-feature effectively, the quality of graphics and the coding seem firmly stabilized. By the way, I note that his other work, Whisper National Park, also turned out my preference for its finely sophisticated manner on message and sound contents."
Title of work:IMMERSIVE PHOTO EXHIBITION "Pretty girl kills by eyes"
Artist:chiepomme & Albina Albina & APOLIA (art unit / Japan)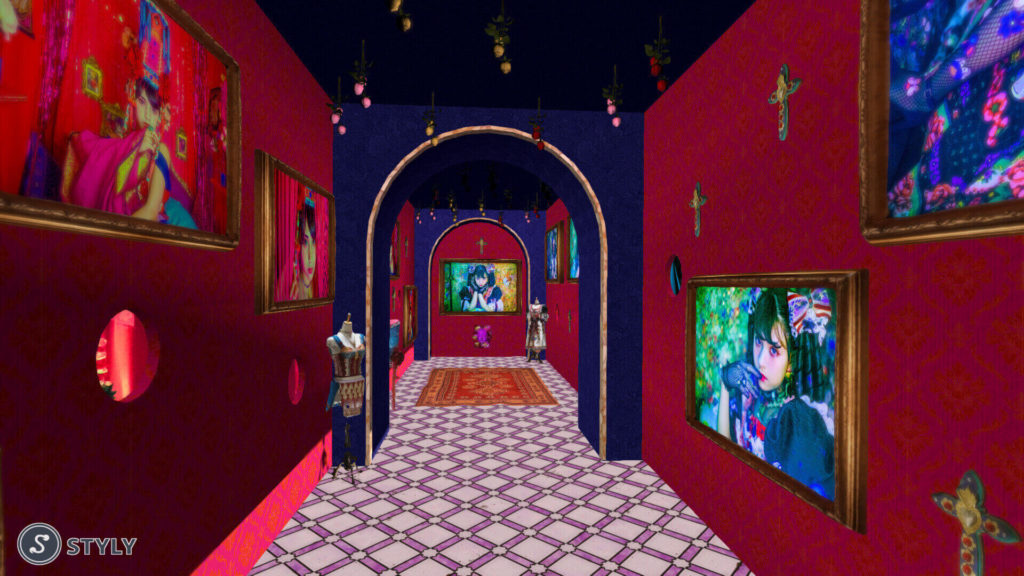 It is a work to show the story of girls in a small world by Prop using Photogrammetry and 180-degree stereoscopic photograph using Mirage camera.
Judges' comments:
Agi, Chen Yi-Chieh (Artist)
"I was able to sense deeper emotions through the experience of peeping into mysterious space in the work. The design of exhibition space tempted me to explore every single hole on the wall, exciting my curiosity. And, I feel this mysterious atmosphere perfectly fits to VR world! "
Title of work:MAILLOTS DE BAIN
Artist:Mask du Video (Movie writer / Japan)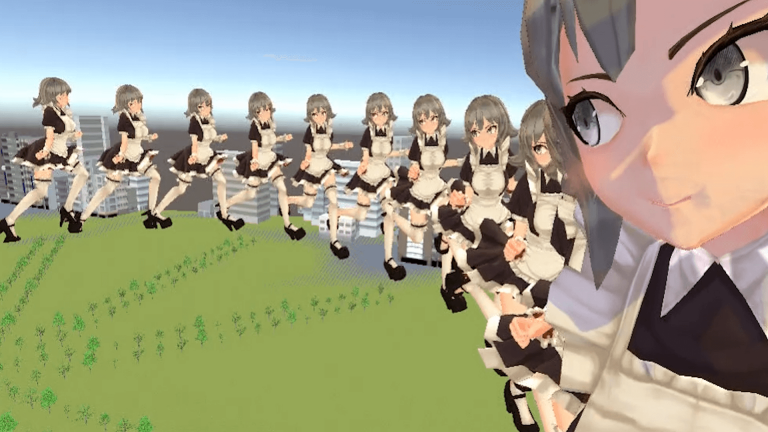 Taking Zoetrope as motif, this work to express how "Frontend" and "Backend" are linked each other to form one world like our reality.
Judges' comments:
David O'Reilly (Artist)
"I highly appreciated this challenge which was not obsessed with common sense. Rather than just a challenge to existing rule, I imagined how much the creator enjoyed strangeness of VR and what it means to the viewer's sense of space and balance. Compared to other works, this work seems bring space to viewers rather than making viewers head to space. Although I don't know what this creator express exactly, I was able to enjoy the quality of the work with full of joy (despite it looks non sense at a glance) from beginning to end."
■PARCO AWARD 1artist
Title of work:身体の形状記憶装置 -SHAPE MEMORY OF YOU-
Artist:Discont (VR space designer / Japan)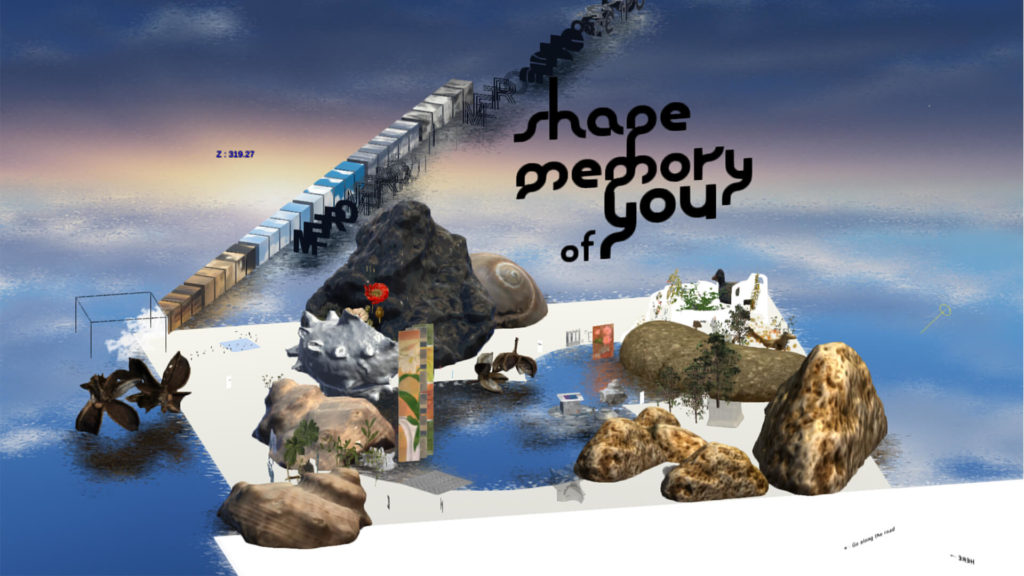 The work is an experiment to restore body and sensation that was lost in VR space.
There are seven installations which stimulate sensations, recalling real sensations of the body,
Judges' comments:
Takashi Sensui (Exective Officer PARCO Co., Ltd.)
"Walking through the space that changes as player goes ahead and seven exhibitions in the space, the work keeps a feeling of anticipation, "what is there ahead?' In addition, whilst most of creators for VR space design are named as 'engineer' these days, the fact "VR space designer" applied to this competition is a significant step for VR to reach out to art/fashion/culture field in future, which is why I selected this work as award winner'
■Hideki Matsutake Award1 artist
Title of work:PRINTS
Artist:Yuki Matsuoka (Photographer / Programmer / Japan)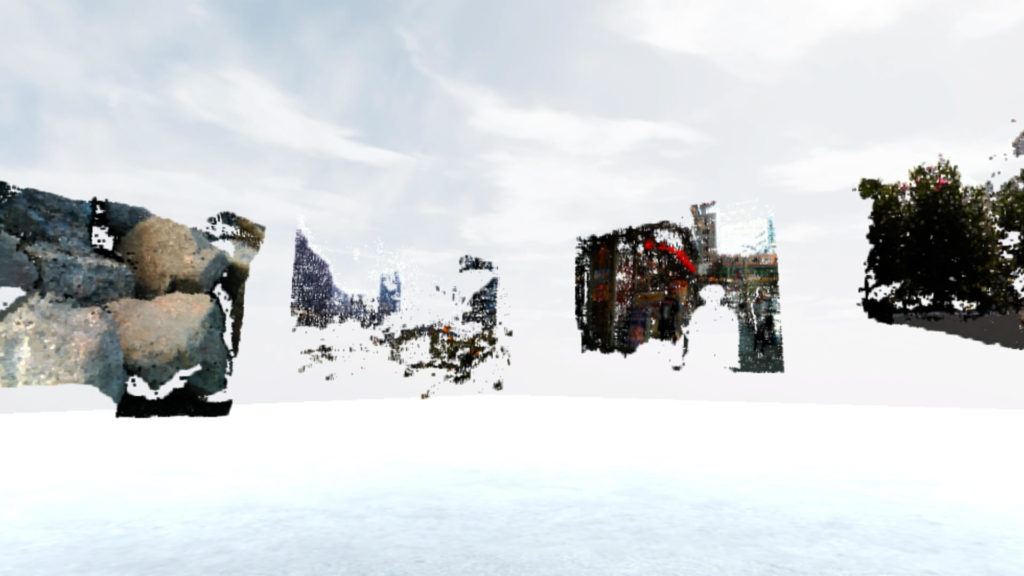 The image taken with depth camera, developed into a negative, has been described in VR space.
Whilst photogrammetry and 3D scan reproduce the real world, PRINTS suggest a way to fix image in VR space.
Judges' comments:
Hideki Matsutake (musician / synthesizer programmer)
"A two-dimensional image is an aggregate of analogue (line) and digital (dot), and it becomes three-dimensional shape when viewer gets closer to and change view angle, giving interesting subject to look into. As this analogue-digital perspective comes to the same in music field, I am tempted to add sound with sense of depth to this work."
■KALEIDOSCOPE Award1 artist
Title of work:ENCLOSURE
Artist:Team MIKAMI (from OMNIBUS JAPAN) (Creative Unit / Japan)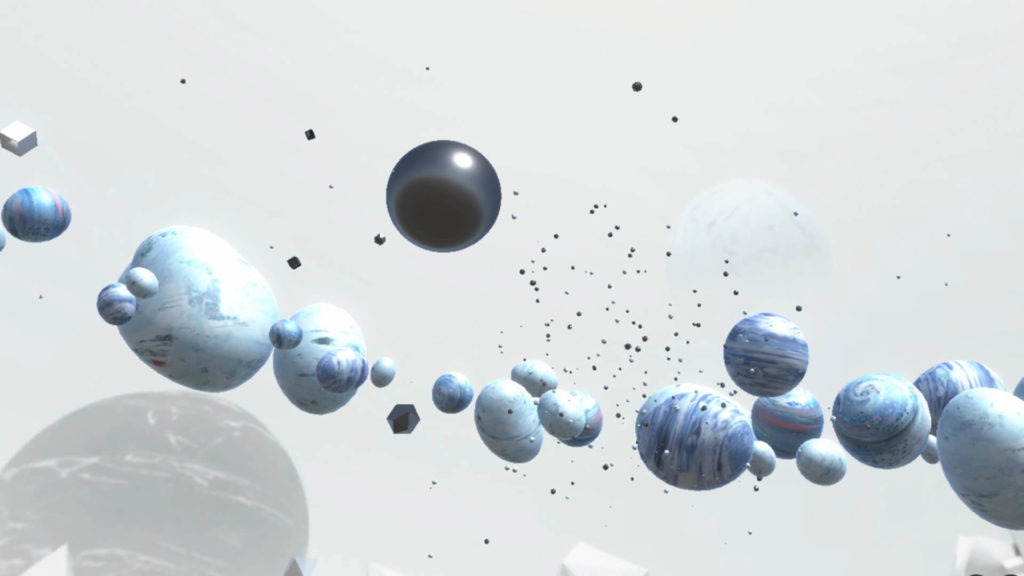 It's an installation work with a concept, "the space of sound". Reproducing the space inspired by a sound, it aims at sending viewer's audio-visual sensation to the space via HMD.
Judges' comments:
René Pinnell(CEO & Founder of Kaleidoscope)
"This work has been awarded for its craftsmanship and originality."
■CINRA.NET Award1 artist
Title of work:FEVER
Artist:Tomoaki Seo (Creative Technologist / Interaction designer / Japan)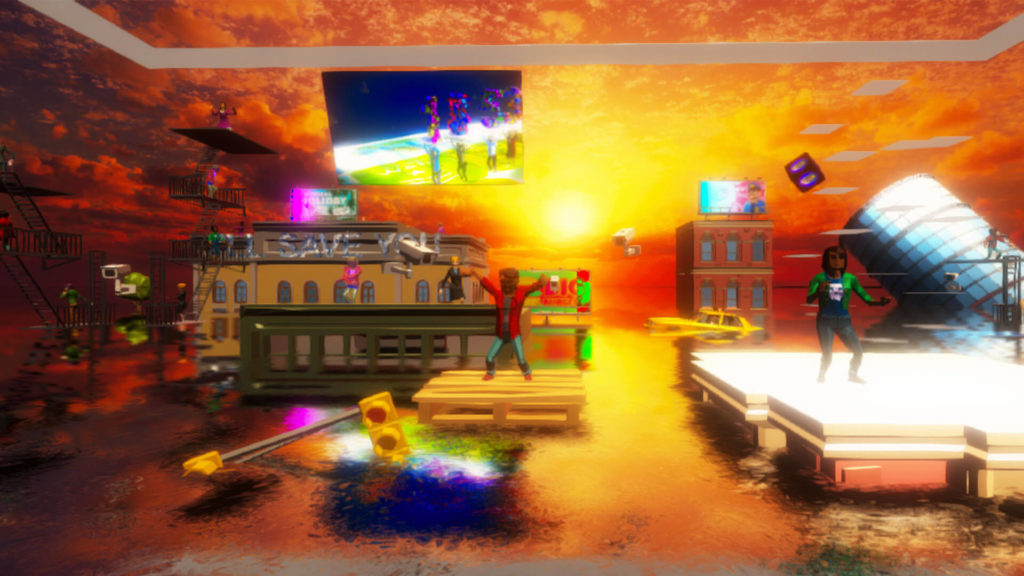 Defining culture made in an imaginary as "Dystopia Culture", the player experiences "Enthusiasm" generated by "Dystopia Culture". I aimed at making player feel uncertain boundary between virtual world and real world.
Judges' comments:
Takuya Komaya (Artist)
"I must admit that I boldly decided CINRA-award winner from my personal preference. I intuitively loved "FEVER" with a strong feeling, "Wow. I stepped in a bad place….! Argh~" Whilst it's wonderful to see NPC's crazy dance everywhere in the space, I also found its music delightful and funny. I don't know where this spot-on delightfulness…. Including this delightful music, I like the atmosphere of this entire world very much."
DELL Award1 artist
Title of work:THE BIRTH
Artist:Virtual Caster Project (TV producer / CG creator / VR artist / Japan)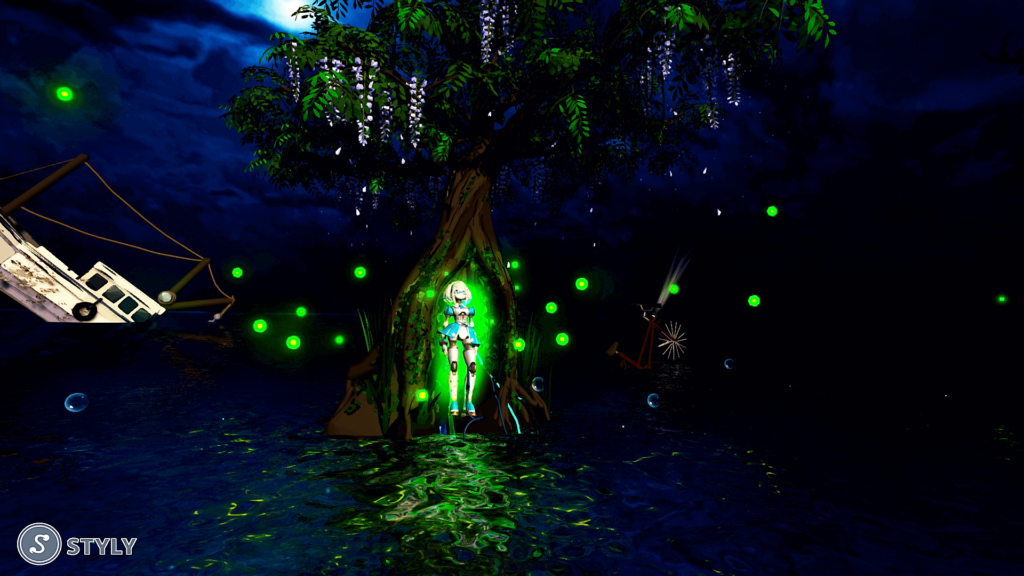 A mysterious virtual caster suddenly was born in a ruined world. The work expresses the world that leads people to new horizon even under water by following the "cord" grown from her body.
Judges' comments:
Shingo Yanagisawa (Marketing Senior Manager, Alienware, Dell Co., Ltd.)
"Under-ground world has been implemented well in this work. One of beauty in VR is free movement in Z axis. Although there are some works where player is allowed to move up and down freely, this work gives a new experience only by simple crouching motion guided natural routing, being kept player's attention to the ground. It's wonderful work filled with entertaining and surprising experience in such a small space. Congratulations!"
NEWVIEW AWARDS 2018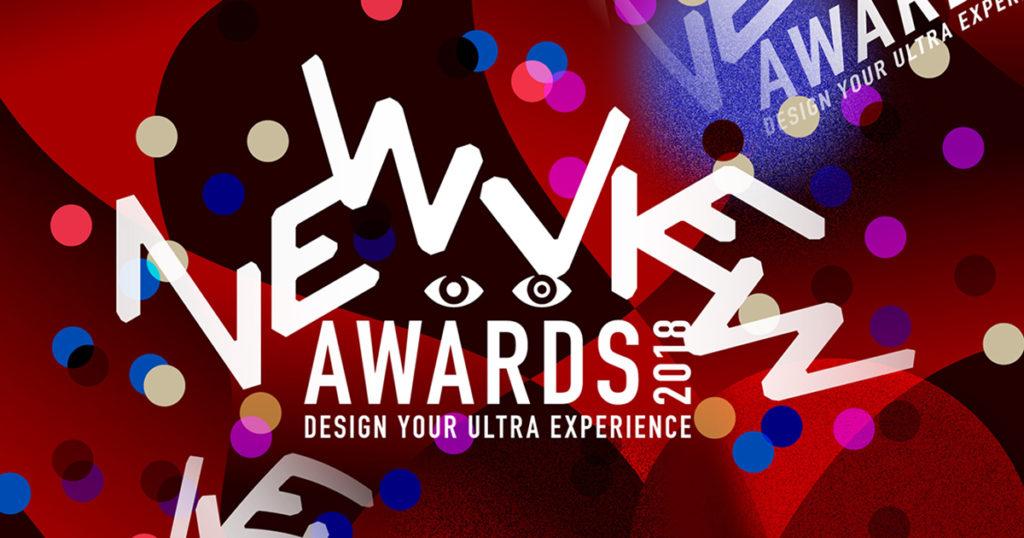 Follow the links below to see all award-winning works and judges' comments.
・Results (Japanese):https://newview.design/awards/2018/jp
・Results (English):https://newview.design/awards/2018/en/​
Judges: David O'Reilly (artist), m-flo(produce unit), Ito Gabin (editor), Hideki Matsutake(musician / synthesizer programmer), Agi, Chen Yi-Chieh (artist), René Pinnell (CEO & Founder of Kaleidoscope), Takashi Sensui (Executive Officer, PARCO Co., Ltd.), Shingo Yanagisawa (Marketing Senior Manager, Alienware, Dell Co., Ltd.), Takuya Koyama (artist)