The joint project "NEWVIEW", a collaboration between Psychic VR Lab (Shinjuku-ku, Tokyo), provider of the VR/AR/MR creative platform STYLY (https://styly.cc), PARCO Corporation (headquartered in Shibuya-ku, Tokyo), and LOFTWORK Co. (Shibuya-ku, Tokyo), has launched NEWVIEW CYPHER, a genre-specific xR expression community. The first phase of the project, #Photogrammetry, has begun recruiting artists and creators to participate.
*xR is a general term for technologies that combine the real and virtual worlds to provide new experiences, such as virtual reality (VR), augmented reality (AR), and mixed reality (MR).
WEB:https://newview.design/cypher/
NEWVIEW CYPHER is a community activity where creative expressions of all genres are
expressed through xR in a freestyle manner. Like a hip-hop cypher, artists and creators from each genre gather and present their works to each other. Through mutual exchange and study, the artists and creators evaluate and praise each other's highly original styles, and through this exchange and study, they develop further xR expressions in each genre. As a culmination of the activities, an event called "Open Cypher" will be held where participating artists/creators of each genre make public presentations of their works and the best works are selected and praised. Works entered for the "Open Cypher" will be simultaneously entered into xR's global award "NEWVIEW AWARDS 2020".
Join the community in each genre, either as a player or as an audience member! We are also developing an open call for works, such that you can participate just through submission.

Participating artists/creators, who are invited to enter for each genre, are not required to have any experience in xR expression. Participants will participate in the community as players and create work for the "Open Cypher". Through the chat tool Discord, meetups, workshops, and other events, participants will share tips on how to use the tools to express themselves in order to improve the quality of their work. In addition, the "Open Cypher" event will be open to the public, where works will be introduced, evaluated and praised. We expect that artists and creators who want to try out new forms of expression will gather at this event.
Six genres of cyphers will be sequentially developed along with the release of collaborative works with artists
The six genres to be launched are #Photogrammetry, #Game, #Illustration, #Graphic, #Music and #Goods. Each genre has been created in collaboration with artists, and we will begin accepting applications for artists and creators to participate and submit their works to the site as they are released. The first phase of the project, "#Photogrammetry," was released today, August 11 (Tuesday), and the call for participants has begun. The two collaborating artists are artist three and filmmaker Last Resort, both of which will be creating AR works using photogrammetry.
NEWVIEW's third activity after AWARDS and SCHOOL, which pioneers creative expression and design of experiences in 3D space
NEWVIEW was launched in 2018 to pioneer the design of creative expression and experiences in 3D space and to discover, nurture and transmit the next generation of artists. NEWVIEW CYPHER is positioned as the third project after the global xR content awards NEWVIEW AWARDS and the xR art school NEWVIEW SCHOOL. While AWARDS and SCHOOL are annual programs, CYPHER is planned to be developed into a permanent program and community starting in 2021.
Overview of NEWVIEW CYPHER
Features
A genre-specific xR expression community.
Collaborative works by artists in each genre are created and released.
Participating artists/creators will create work for the "Open Cypher" public event.
In the "Open Cypher", participating artists/creators present their works to each other, and the best works are selected and praised. The works are evaluated by the participating players.
Through the exchange and study of evaluating and praising each other's highly unique styles, we will develop xR expressions in each genre.
You can participate as an audience member who does not create any artworks or just enter the "Open Cypher" competition.
Entries for the "Open Cypher" will be entered simultaneously into the xR Global Awards "NEWVIEW AWARDS 2020".
Opening Event (Online/Zoom)
An opening event to introduce NEWVIEW CYPHER activities and a simple workshop will be held.
Friday, August 28, 2020, 19:30-21:00
NEWVIEW CYPHER opening event application page
Peatix:https://newview-cypher-opening.peatix.com
The first "NEWVIEW CYPHER" #Photogrammetry
Photogrammetry is a method of creating three-dimensional 3DCG models by photographing a subject from various angles, and analyzing and integrating the digital images. This is a community that is pioneering new xR expressions using this method.
Collaboration Artists
three / Artists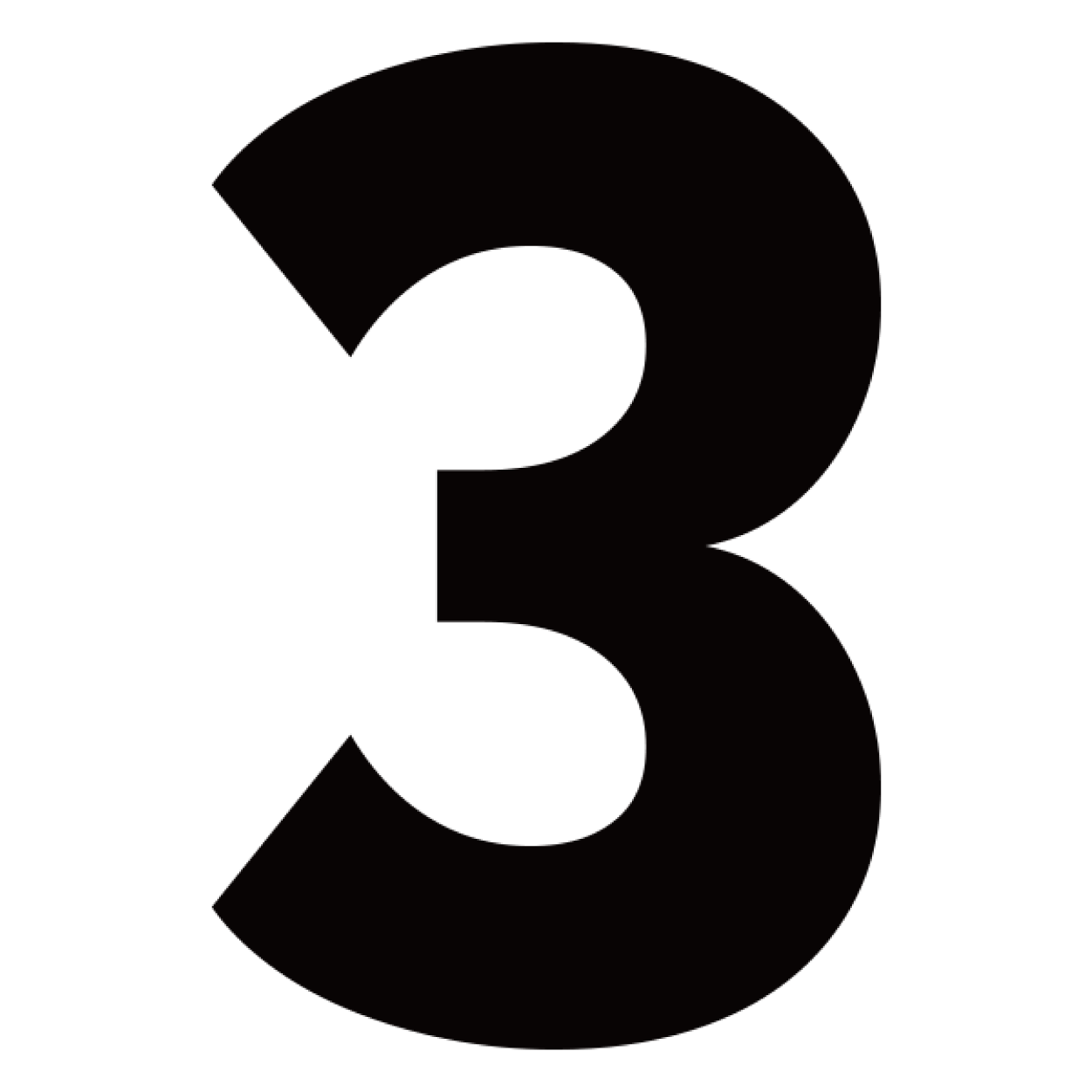 Formed in 2009, three produces three-dimensional works and large-scale installations using a large quantity of familiar materials, such as two-dimensional character figures and fish-shaped plastic soy sauce containers. By skillfully manipulating the various backgrounds associated with the materials they use, they reveal the substance and essence of things that are difficult to see in our daily lives. Through a sculptural, pictorial, and architectural process based on independently developed technology, the materials are generated into forms that seem to be liberated from the nature of society based on identification, forcing the confronted viewer to update their perception.
『6.0kg AR』three feat. Psychic VR Lab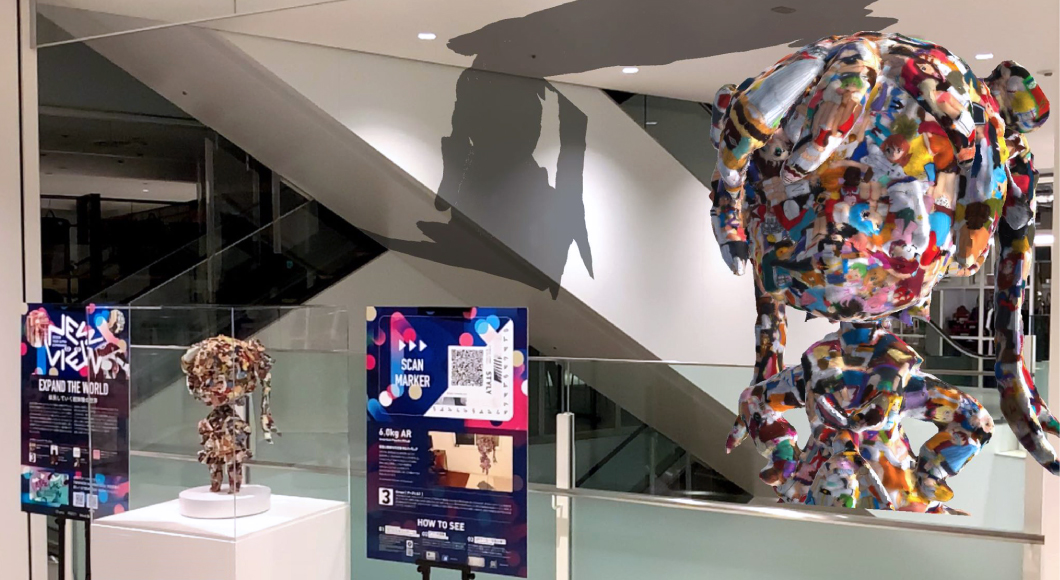 A figure artwork by three, an artist unit based in Fukushima, that travels back and forth between the virtual and the real world. This work can be viewed at the Shibuya XR SHOWCASE in the Shibuya Parco 5F atrium area.
For more information URL: https://newview.design/works/6-0kg-ar/
Outline of the exhibition at PARCO in Shibuya
「6.0kg AR – PARCO Exhibition ver – 」
Period: 03.08.2020 (Monday) – end date undecided 
   It may be temporarily withdrawn without notice due to other events.
Fee: Free of charge
Venue: Shibuya PARCO 5F "SHIBUYA XR SHOWCASE"
(5FEast side escalator side atrium)
   SHIBUYA XR SHOWCASE (URL: https://shibuya.parco.jp/page/xr/)
Last resort (Ayumu Arisaka / Mai Oita / Ren Kohata) / Filmmaker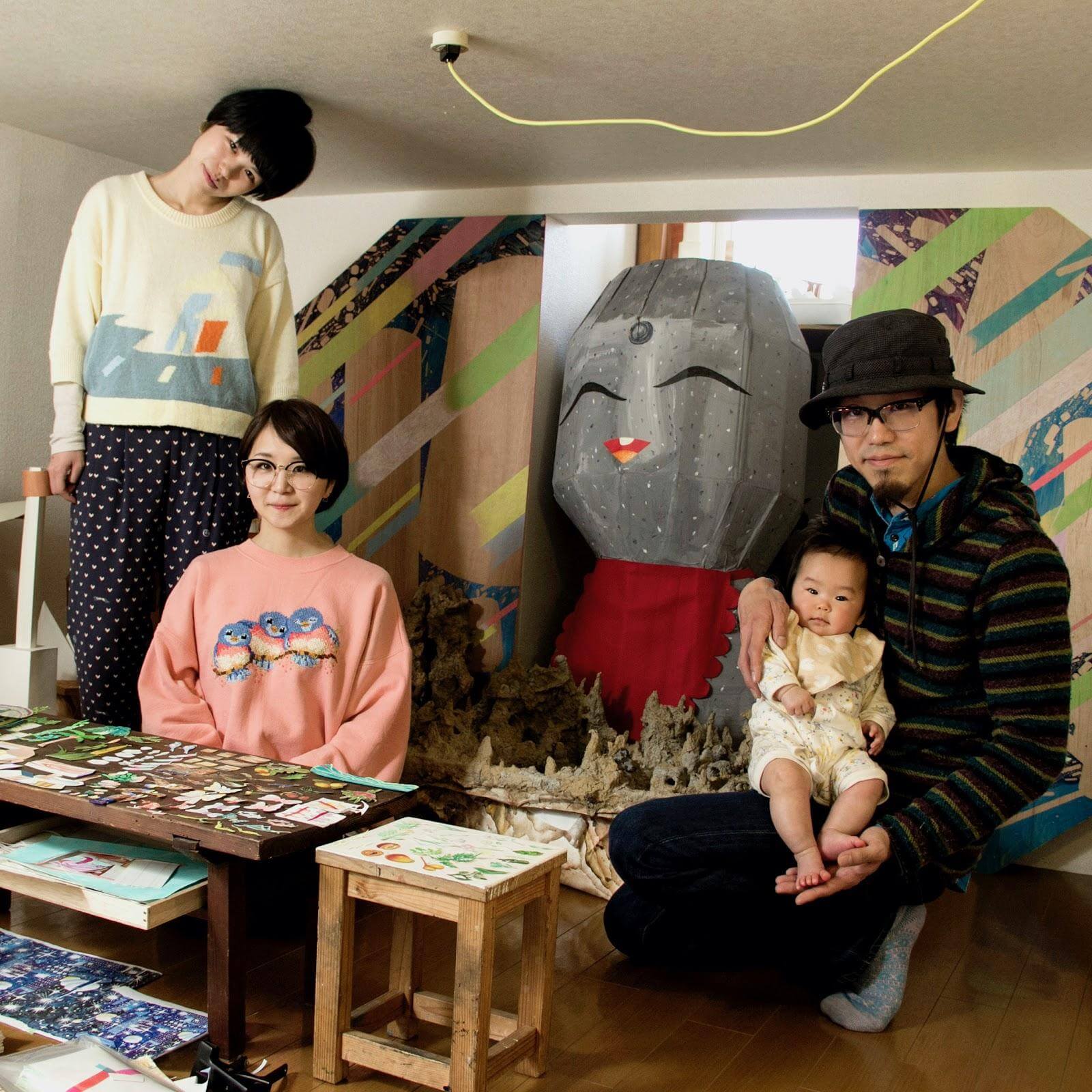 Formed in 2010, the video production team consists of Ayumu Arisaka, Mai Oita, and Ren Kohata, whose aim is to awaken people's ancient memories. They create video works that organically move by combining hand-drawn animation and stop-motion animation using people, and props of different sizes.
"NEW Bathing VIEW" SAIGO NO SHUDAN feat. EVISBEATS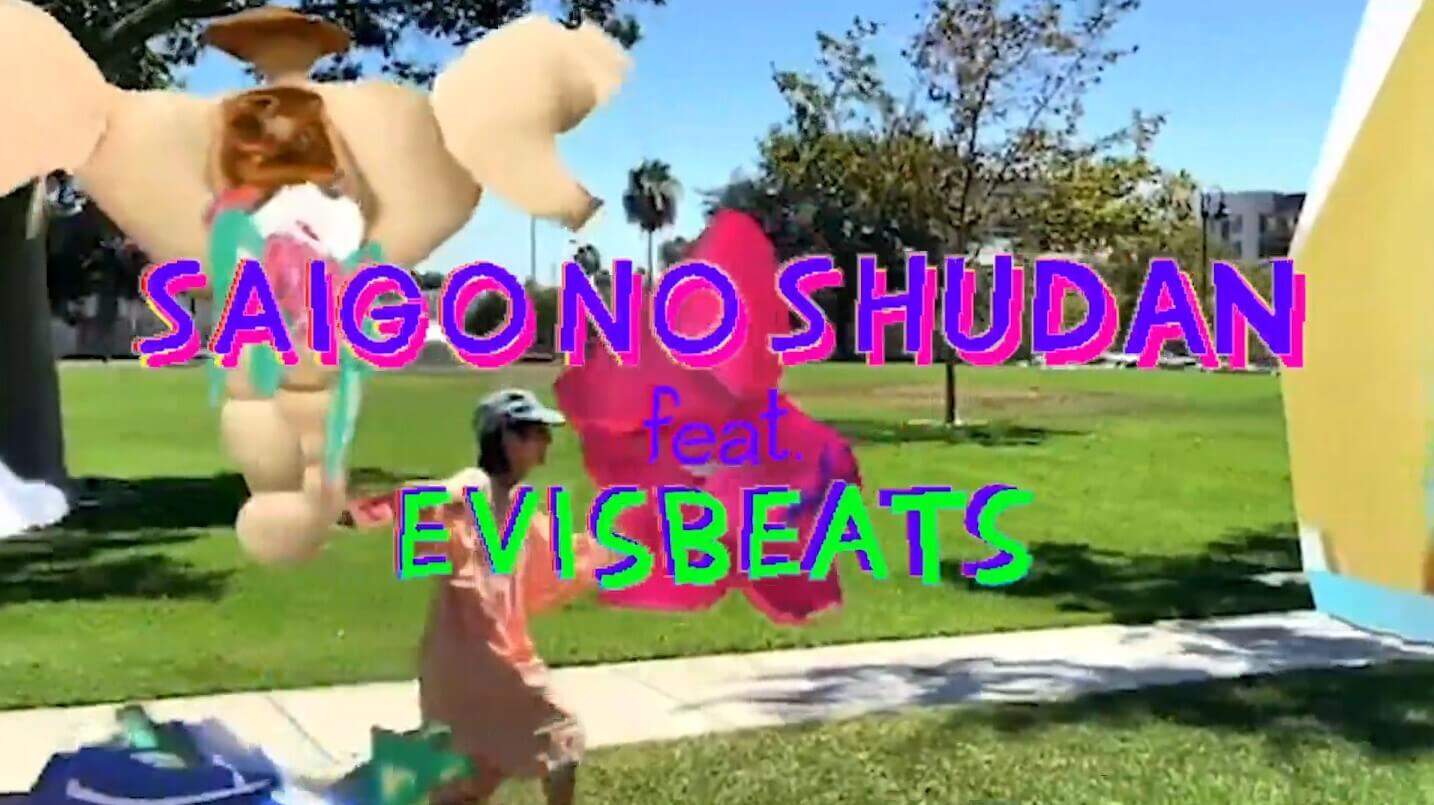 An AR bathing experience guided by images and music by an up-and-coming visual artist. Welcome to the bathhouse in another dimension. By the kindness of the mountain gods, this is a bathing place that is open to everyone, young and old, free of charge. Anyone, young and old, male and female, can use the bath. There are many creatures from this world that come to our bathhouse for a hot-spring cure. Please feel like a perverted uncle and play in the hot water.
Detail URL:https://newview.design/works/new-yoku-view/
Teaser video:https://vimeo.com/444545941
Artists/Creators wanted
Those who are interested in expressing xR works using Photogrammetry.
You must be able to create and enter your work.
Schedule
The application period for players (participating artists/creators) and audiences
Tuesday, August 11, 2020 at 12:00 a.m. – Thursday, September 10, 2020 at 7:00 p.m.
Submission period
Tuesday, August 11, 2020, 12:00 – Friday, October 23, 2020, 24:00
*All entries will be entered into NEWVIEW AWARDS 2020 at the same time.
#Photogrammetry Page
AWRD:https://awrd.com/award/newview-cypher/tab/photorammetry
*Others will be released in due course.
About NEWVIEW
Launched in January 2018 as an experimental project/community that pioneers the design of new creative expressions and experiences in 3-D space. Other than setting up experimental works with artists of various genres and presenting new forms of expression to society, the project has developed the NEWVIEW AWARDS and the NEWVIEW SCHOOL, an art school for learning xR as a comprehensive art form, to discover, nurture, interact with, and transmit the next generation of creators.
◉Contact: NEWVIEW CYPHER Office (Attn: Ichioka) 
info@newview.design
Download the press kit below, including press releases and logos.
https://drive.google.com/drive/folders/1IKMtPfAUyd9XDiRnBIxGwxkJLRaRYjcj?usp=sharing
About STYLY

STYLY is a VR/AR/MR creative platform for artists to express themselves.
STYLY is a where to create conceptual shop spaces, installations and galleries that visualize imagination in freely without any constraints. Participants can share their experience online, which is never possible in the real world.
xR space can also be created using only a web browser, and it is compatible with Mac, Windows, as well as other computer environments other than VR-compatible PCs. In addition, as it is linked to services such as YouTube and SoundCloud, along with 3D software (such as MAYA and Blender), it is possible to import various materials and use them for space creation without complicated operations.
STYLY Official Site:https://styly.cc/
STYLY GALLERY:https://gallery.styly.cc/
STYLY Mobile:
Google Play | https://play.google.com/store/apps/details?id=com.psychicvrlab.stylymr
App Store | https://itunes.apple.com/jp/app/id1477168256?mt=8
Psychic VR Lab Inc.
Headquarters location) 2/F, MORIAURA, 1-34-2 Shinjuku, Shinjuku-ku, Tokyo, Japan
Representative: Yoshihiro YAMAGUCHI, Representative Director
We develop STYLY, a cloud service as a creative platform in this xR era to build and distribute xR spaces with just a browser.  We promote the conversion of art, fashion and lifestyle interfaces to xR aiming to create xR spaces for all artists
HP:https://psychic-vr-lab.com/