NEWVIEW, a joint project by Psychic VR Lab (Shinjuku-ku, Tokyo), Parco Inc. (headquarters in Shibuya-ku, Tokyo) and Loftwork Inc. (Shibuya-ku, Tokyo), is the VR content award winner in NEWVIEW AWARDS 2019. We are pleased to announce that Wyatt Roy's 'Piece of String' exhibition at Media Ambition Tokyo (a festival of technology culture) was a huge success.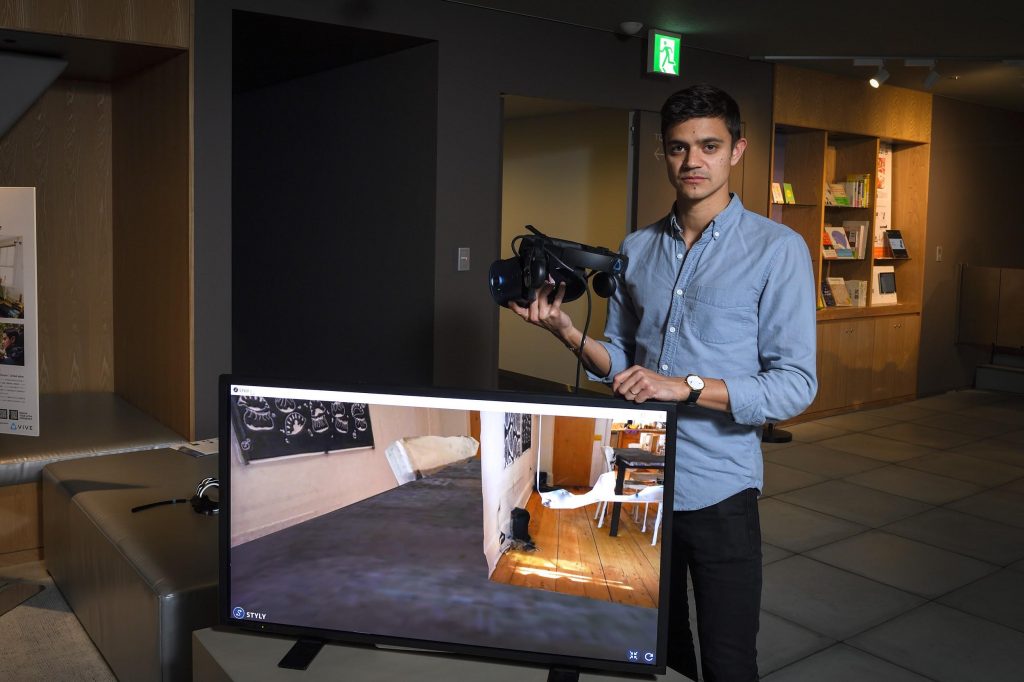 Wyatt Roy's VR work "Piece of String" was a double winner of the SILVER Prize and Media Ambition Tokyo Prize at NEWVIEW AWARDS 2019. It will be on display at "Media Ambition Tokyo Prize'.
NEWVIEW will continue the project in 2020, discovering and nurturing the next generation of artists as new leaders in 3D space expression. We support them in their future steps with pride.
NEWVIEW AWARDS 2019 
Silver Prize / Media Ambition Tokyo Prize
Title:Piece of String
Author:Wyatt Roy(Creative Director |United States)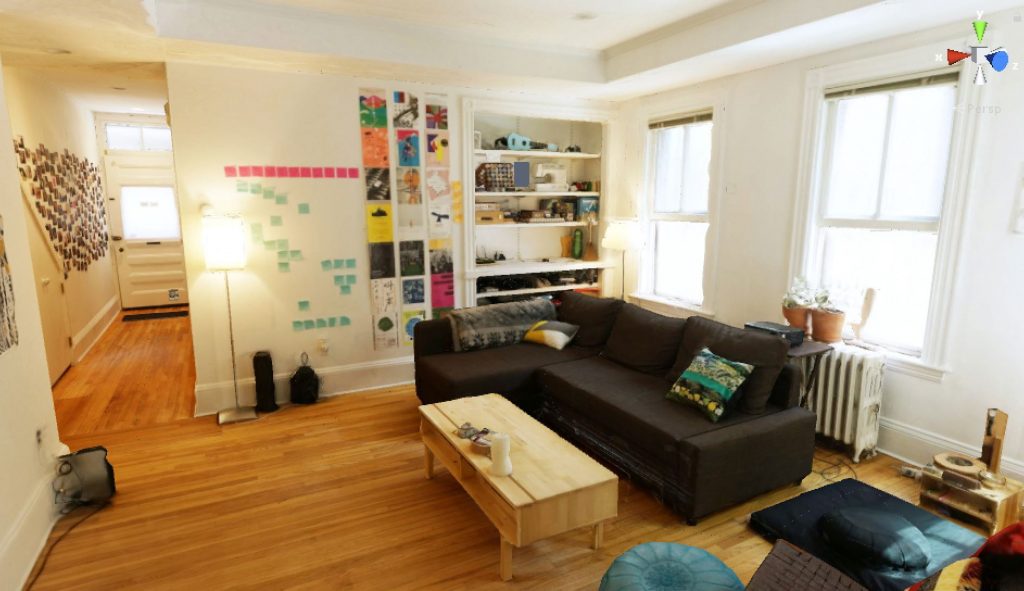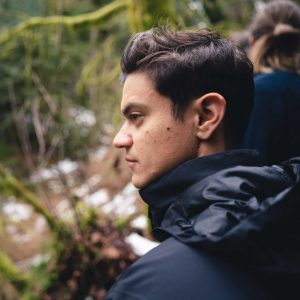 Wyatt Roy
Wyatt is a writer, photographer, filmmaker, and virtual reality artist researching new ways to create and share immersive stories. His VR stories focus on capturing and communicating nuanced human characters, the spaces we live in, and the emotions embedded in our memories. He is a co-founder of Maku, a film and photography creative collective, and a Psychology BA degree holder from Stanford University.
Prize owner's comment:
The work does not begin in an inorganic space, but rather in daily life that imitates the artist's own residence. It invites viewers to go into the space naturally. Although the rules of spatial structure and storyline are simple and straight forward, the work keeps presenting surprises with spatial inflection and drastic scene transitions; this world, in which VR is a virtual space separated from reality and yet feels like an extension of everyday life, extends the creative expression of humans. Hiroshi Sugiyama (Media Ambition Tokyo)
Panel's comments
I love this piece. I've scanned myself using similar photogrammetry in my Toronto studio, and I was impressed with the way this piece was presented in a very unique way. I love using scale to explore the space, so I thought it was a very smart way to show this piece, with a single asset to create a larger piece. Congratulations! Nick DenBoer (Filmmaker)
It is artistic in the sense that a very ordinary room, as a result of the casual act of tracing a code, leads us to a sphere with spatial position, scale, the environment of the room, as well as the existence of the self- all are reexamined in a unique private and poetic space. I felt that the medium is especially good at extracting and editing meaning. This work convinced me once again that the medium of VR is perfect for extracting and editing, where a sense of reality produces fictionality, and fictionality reconstructs and questions the meaning of reality. Keisuke Toyota (Architect, noiz)
NEWVIEW AWARDS 2019
(English) https://newview.design/awards/2019/en
(Japanese)https://newview.design/awards/2019/jp
About NEWVIEW AWARDS 2019
NEWVIEW AWARDS 2019 is the second edition of the Grooval Awards, which invites VR content in the fashion/culture/art field. From July 1 to September 30, 2019, we received 145 entries from 8 countries in total in an open call.
The purpose of this award is to discover the next generation of creators who will pursue new forms of expression and culture/lifestyle and lead the "design of super experiences" in anticipation of a near future where all creators will have access to 3D spatial expression (VR).
About the Award
Gold/ Gold Prize (1 work) Prize money 20,000 USD
Silver/ Silver Prize (3 films) 5,000 USD
PARCO Prize (1 work)/ Create a collaborative 3D work with PARCO and exhibit at PARCO Shibuya
KMNZ Prize (1 work)/ The opportunity to debut as a collaborating artist
HIDEKI MATSUTAKE PRIZE (one work)/ The opportunity to create VR content in collaboration with Hideki Matsutake
One Media Ambition Tokyo Prize (one work)/ The opportunity to join in the exhibition at Media Ambition Tokyo.
Judges
Nemu Yumemi-Nemu: owner of Yumemi Bookstore and character producer, Keiichi Matsuda: designer and filmmaker, Nick DenBoer: filmmaker, Lu Yang: artist, Keng-Ming Liu: founder and creative director of Bito, Mitsuru Kuramoto: broadcaster, So Otsuki: filmmaker and director, Keisuke Toyota: architect (noiz), Akihiko Taniguchi: artist
Sponsors

Partners

Media Partners

Supporters

Organizer/ NEWVIEW PROJECT

About NEWVIEW
Launched in January 2018 as an experimental project/community to pioneer the design of new creative expressions and experiences in 3D space. Together with creators who embody culture in urban spaces such as fashion, music, video, graphics, illustration, etc., we will set up experiments to design the next generation of culture/lifestyle experiences that transcend the boundaries between real and imaginary. Through lectures and meetups in Japan and abroad, we discover, nurture, and interact with the next generation of VR creators.
About Media Ambition Tokyo

Media Ambition Tokyo [MAT] is a real showcase that implements the most advanced technology culture in the city through an experimental approach. With Shibiya, Rokponzugi, and Ueno in the center, the event will bring together the latest art, video, music, performances, and talk shows at various venues in Tokyo, including Ebisu, Iidabashi, Daiba, and Ochanomizu. With the participation of innovators, companies, and events in various fields from Japan and abroad, a diverse program will organically proliferate, expand and connect all over the city, and MAT will continue to grow as an activity that encompasses all of them. The NEWVIEW AWARDS 2019 is a festival of technological art that aims to display the possibilities of technology to create the future of cities from Tokyo to the world, and to materialize movements for revolutionizing the future through open-ended experiments that transcend the boundaries of genres and categories.
Contact/ NEWVIEW AWARDS 2019 Secretariat (Watanabe)
info@newview.design