"NEWVIEW," a joint project by Psychic VR Lab (Shinjuku-ku, Tokyo), which provides the VR/AR/MR creative platform STYLY (https://styly.cc), Parco Inc. (Headquarters: Shibuya-ku, Tokyo), and Loftwork Co., Ltd. (Shibuya-ku, Tokyo), have announced that the third term of the "NEWVIEW SCHOOL" in Japan, where students can learn XR* as a comprehensive art form, will begin in July 2021, and has begun accepting applications for students.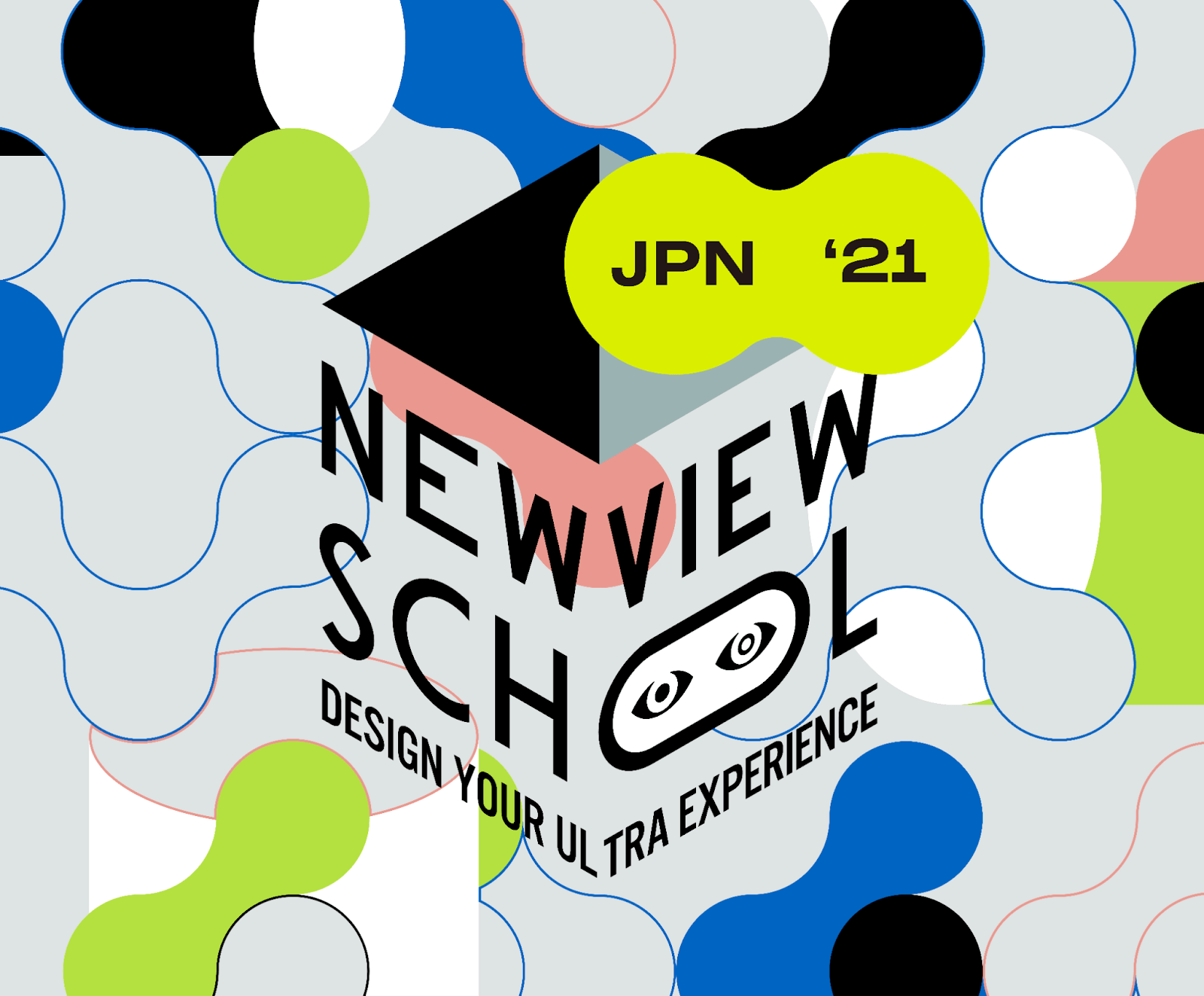 "The school will offer online lectures on both VR and AR with instructors who are pioneering the next generation of expression."
*XR is a generic term for technologies that provide new experiences by combining the real world with the virtual world, such as VR (vertual reality), AR (augmented reality), and MR (mixed reality).
WEB: https://newview.design/en/
This school is a program to discover and nurture the next generation of artists as part of the activities of NEWVIEW, an experimental project/community that pioneers new creative expression and experience design in 3D space. The program is expanding to major cities around the world, starting with the first phase in Tokyo and Kyoto in 2019, Taipei, Taiwan in 2020, and London, UK in June 2021. In conjunction with the fashion/culture/art XR content awards "NEWVIEW AWARDS" (details to be announced later in 2021), we will accelerate the development of new expressions and the expansion of the community.
Learn not only the techniques but also the essential concepts of 3D spatial expression from leading artists. We have brushed up the curriculum that has produced spirited XR artists.
The NEWVIEW SCHOOL invites leading artists who continue to boldly incorporate digital technology into their work as instructors, and provides a curriculum that allows students to learn the various and essential ways of thinking for XR expression, which has a comprehensive artistic aspect. All lectures are composed of classroom lectures as input and project work as output. Including seminars where students can receive direct guidance from artists on creating works, students will concentrate on acquiring skills specialized in expression and creating works. The program also contributes to the development of new talent, producing two winners and eight finalists in the first term of the "NEWVIEW AWARD," and four winners and six finalists in the second term. Jackson KAKI and Ryo Takegawa from xorium, who are currently active in the XR scene, are graduates of this school.
Online briefing session to be held on June 1
We will hold an online briefing session on June 1, 2021 (Tuesday) for those who are considering taking the course.
URL: https://newview-school2021-info.peatix.com
NEWVIEW SCHOOL Overview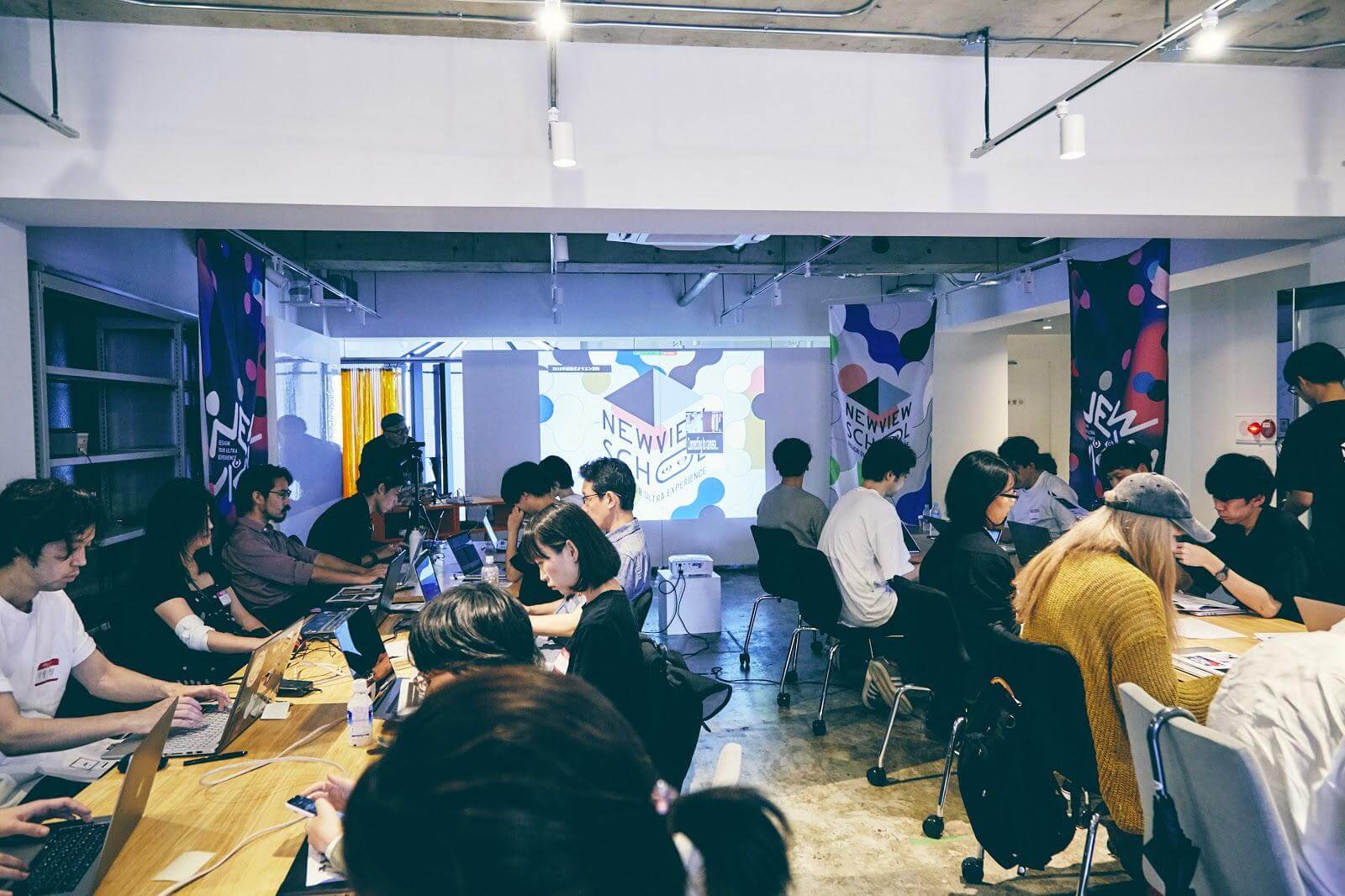 WEB: https://newview.design/school/2021/
Features
A variety of creators who explore new forms of expression will serve as instructors.
Learn both VR and AR using "STYLY" and "Unity".
NEWVIEW SCHOOL graduation work exhibition will be held.
Application period
May 11, 2021 (Tue) 13:00 – June 11, 2021 (Fri) 17:00
Subject of application
Those who are engaged in creative activities and present their works (video, graphics, music, etc.)
Those who are interested in 3D expression (VR/AR/MR)
Entry Requirements
Those who have a PC 
Recommended operating environment for STYLY (STYLY Studio) is as follows
OS:Windows (64bit), MacOS
GPU:discrete GPU (NVIDIA, AMD), Intel HD Graphics (4000 and above)
Memory: 4GB or more, 8GB recommended
Web browser: Google Chrome
For more information, click here ( https://styly.cc/manual/styly-qa/ )
Submit your work to the NEWVIEW AWARDS 2021
Complete the NEWVIEW SCHOOL ONLINE ("STYLY" and "Unity" online curriculum) before the opening ceremony (

*Information will be provided to those who have been confirmed for the course after application

).
Applicants must be able to provide the network environment necessary for online courses.
Course start date
July 3, 2021 (Saturday) – (13 sessions) 16:00 – 19:00 (14:00 – 17:00 on July 11 only, and some seminars will be held at different times. )
7/3(Sat), 7/11(Sun), 7/17(Sat), 7/24(Sat), 8/7(Sat), 8/14(Sat), 8/21(Sat), 8/28(Sat), 9/4(Sat), 9/18(Sat), 10/2(Sat), 10/16(Sat), 11/16(Sat)
Venue
Online lecture: "Zoom
Secretariat: "TIMEMACHINE" (24th Sky Building 3F, 1-34-3 Shinjuku-ku, Tokyo)
*The lectures will be held online.
Capacity
40 people
*Student internship: 5 students are planned (They will be in charge of a part of the operation together with the secretariat, such as preparation of reports. The fee for the lecture will be waived)
Fee
50,000 yen (tax included) *This is the fee for a set of lectures.
*You will be required to purchase some software and other items necessary for the lecture, which is expected to be less than 10,000 yen.
Instructors
Seminar instructors will be responsible for giving feedback on students' work.
Seminar Instructors
Shunichi Suge (Cognitive Designer / Expression Researcher / Filmmaker)
Akihiko Taniguchi (Media Artist)
Two instructors will be announced later.
Guest instructors
Naohiro Ukawa (Current "living" artist)
Kenri Kodaka (Researcher of body illusion)
Chiharu Shinoda (Theater artist and director)
Shota Yamauchi (Artist)
Yuko Nakamura (Film director, writer)
Curriculum and Schedule
The content and schedule are subject to change.
7/3 Sat
Opening Ceremony and Orientation
7/11 Sun
Lecture: 3D Space Expression (Lecturer: Naohiro Ukawa)
7/17 Sat
Lecture: Perception / Illusion (Lecturer: Kenri Kodaka)
7/24 Sat
Lecture: Story / Direction (Lecturer: Chiharu Shinoda)
8/7 Sat
Presentation of the project
8/14 Sat
Lecture: VR World Expression (Lecturer: Shota Yamauchi)
8/21 Sat
Lecture: World Representation in AR (Lecturer: Yuko Nakamura)
8/28 Sat
Seminar Introduction / Seminar Decision
9/4 Sat
Seminar 1: Brush up your work
9/18 Sat
Seminar 2: Brush up your work
10/2 Sat
Seminar 3: Brushing up your work
10/16 Sat
Final seminar: Critique of works
11/16 Sat
Graduation Ceremony
Instructor Profile
Seminar Instructor
Shunichi Suge (Cognitive Designer / Expression Researcher / Filmmaker)
Associate Professor at Tama Art University, Department of Integrated Design. In recent years, he has been exploring expressive techniques for creating a sense of movement and texture with only a few clues, such as lines and dots, and the design of constraints to draw out human creativity. His major works include ID video for NHK E TV's "2355/0655," concept research for 21_21 DESIGN SIGHT's "Unit Exhibition," and exhibition director for 21_21 DESIGN SIGHT's "Athlete Exhibition" and "Rules? Exhibition Director. He is the author of "Behavioral Economics Manga: Hentekonomics" (co-authored, Magazine House) and "Observation Practice" (NUMABOOKS). His major exhibitions include "Aichi Triennale 2019" (Aichi Prefectural Museum of Art, 2019), "Principle of Directionality" (SOBO, Tokyo, 2017), and "Right is Only Imagination. (Design Gallery 1953, Tokyo, 2019).
Akihiko Taniguchi (Artist)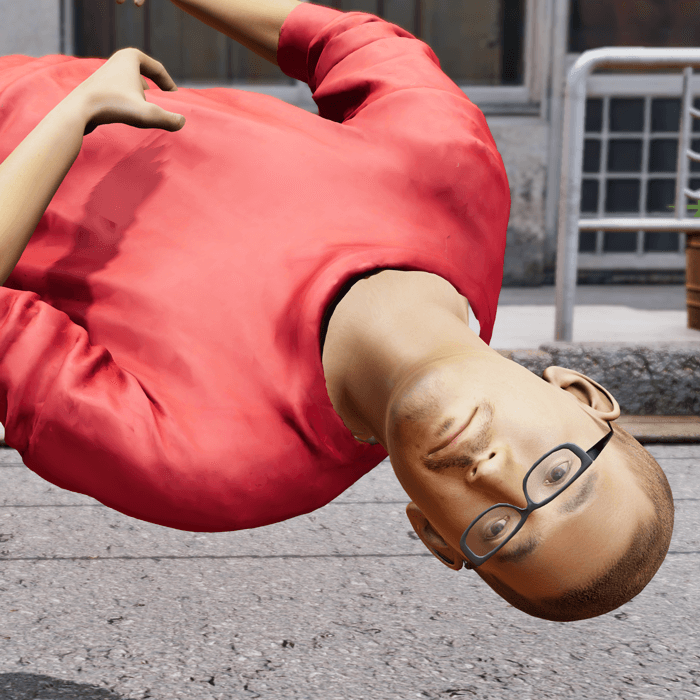 Born in 1983. Media artist. Full-time lecturer at Tama Art University, Department of Information Design, Media Art Course. He has been showing his works in various forms such as media art, net art, video, and sculpture. Major exhibitions include "[Internet Art Future] – Post-Internet Reality" (ICC, 2012), "SeMA Biennale Mediacity Seoul 2016" (Seoul Metropolitan Museum of Art, 2016), and the solo exhibition (GALLERY MIDORI.SO, Tokyo, 2015), "Super, Now, Here" (CALM & PUNK GALLERY, Tokyo, 2017). He co-curated the exhibition "In a Gamescape: Landscape, Reality, Narrative, and Ego in Video Games" (ICC, 2018-2019).
Guest instructors
Naohiro Ukawa (Artist in Residence)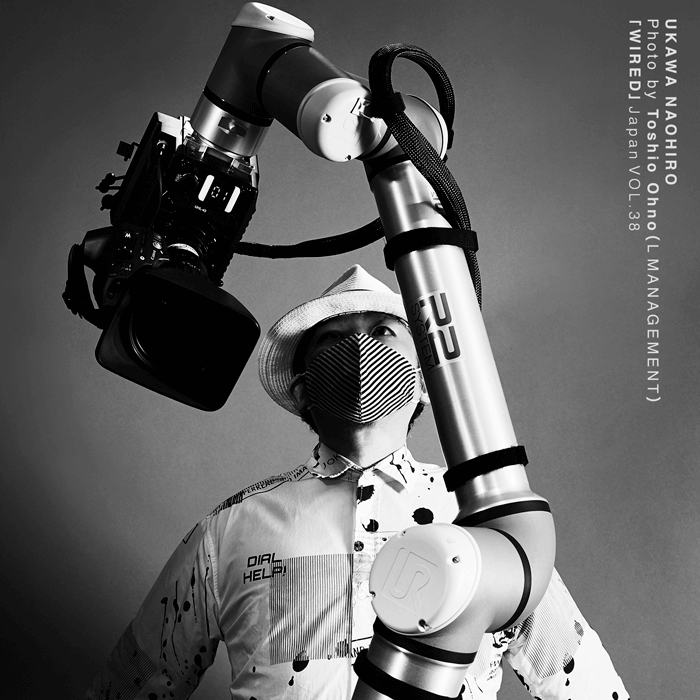 Born in 1968 in Kagawa Prefecture. Since the end of the 1980s, he has been active in a wide range of fields, including filmmaker, graphic designer, VJ, writer, and university professor. In 2010, he personally launched DOMMUNE, Japan's first live streaming studio and channel. In 2010, he personally launched DOMMUNE, Japan's first live streaming studio and channel, which attracted attention both in Japan and abroad for its record-breaking number of viewers, and was selected as a recommended work for the 2011 Japan Media Arts Festival. In 2016, he opened a 500m wide satellite studio "DOMMUNE LINZ!" in the Train Hall of Ars Electronica in Linz, Austria. in the Train Hall at Ars Electronica (Linz, Austria) in 2016, and the satellite studio "DOMMUNE SETOUCHI" at the Setouchi International Art Festival in 2019. DOMMUNE has participated in numerous international contemporary art exhibitions in London, Dortmund, Stockholm, Paris, Mumbai, Linz, Fukushima, Yamaguchi, Osaka, Kagawa, Kanazawa, Akita, Sapporo… In 2019, he will open a new studio on the 9th floor of the newly renovated Shibuya PARCO. In 2019, the studio will move to the renovated Shibuya PARCO 9F. In 2019, he will move to a new studio on the 9th floor of the renovated Shibuya PARCO, evolving into "SUPER DOMMUNE" and updating for the future with the most avant-garde technology after 5G. In 2021, he will receive the 71st Minister of Education, Culture, Sports, Science and Technology Award.
Kenri Kodaka (Researcher of body illusions)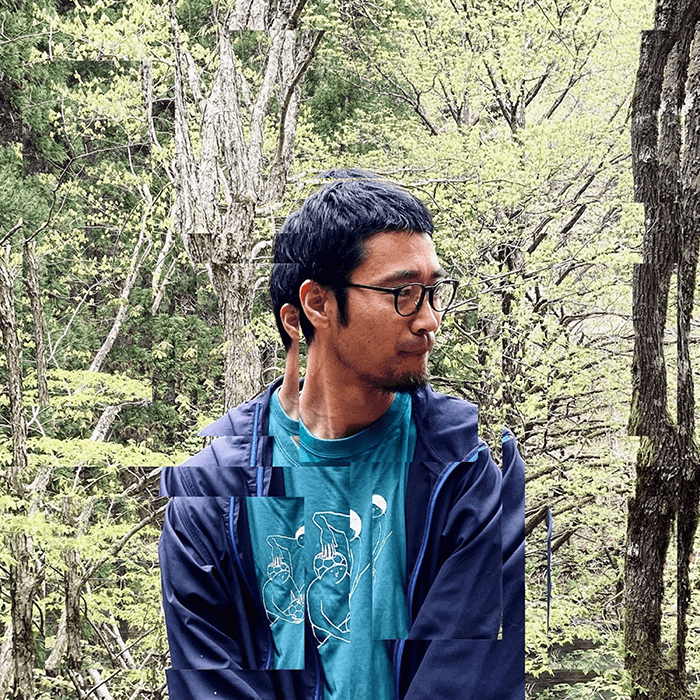 Born in 1979. He is the leader of the Kodaka Laboratory, which explores the minimal self through the "illusion of the body. Associate Professor at Nagoya City University, Graduate School of Art and Design.
After working at the Faculty of Integrated Human Studies, Kyoto University, the Graduate School of Informatics, IAMAS, and the WABOT-HOUSE Institute, Waseda University, he assumed his current position in 2012. His main research themes are body stretching, astral projection, minimal body, body objectification, and instant illusion. He has planned many interactive exhibitions such as "Body is a Battlefield 2018Δ Bodyject Thinking Method" (Yanagase Soko, Biccaffe Gallery) and "Nagoya Den-Ei-Haku 2020: Laboratory of Body Illusion with Many Orders" (Nadia Park, 7th Cafe).
He won the "Best Illusion of the Year Contest" for two consecutive years (2019-2020) with "Bodyject's Fingers," in which the fingers are experienced as objects, and "XRAYSCOPE," in which the inside of the hand is seen through the light of a smartphone. Major awards include BEST PAPER AWARD ROBOTICS (IEEE/SICE International Symposium on System Integration), UNITY Award (IPSJ Entertainment Computing), VR CREATIVE AWARD FINALIST, Japan Media Arts Festival Art Japan Media Arts Festival Art Division Jury Recommended Work, Hisao Nojima Award (Japan Cognitive Science Society).
Official website of Kodaka Lab: http://lab.kenrikodaka.com
Chiharu Shinoda (Theater artist, director)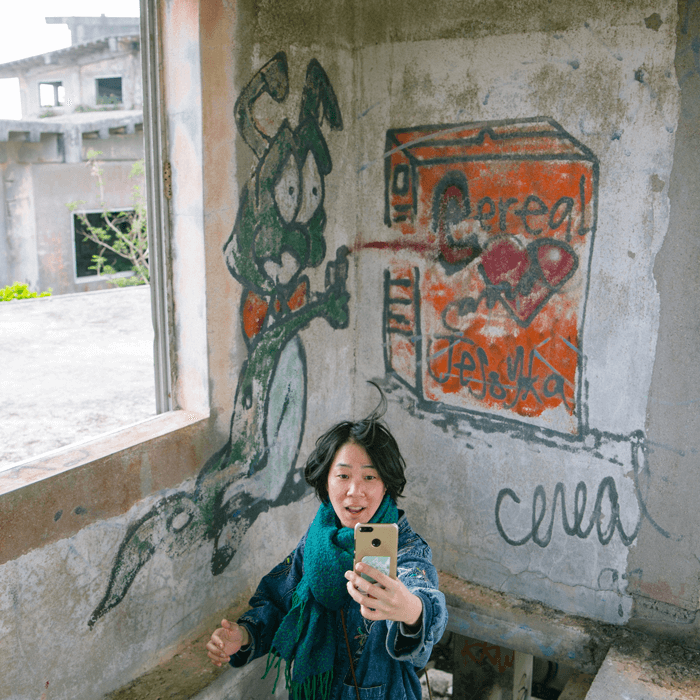 She founded Kai-Kai with her classmates from Tama Art University in 2004, and worked as a core member of the group until she left in 2012, mainly directing, writing, and planning.
Since then, he has been working as a solo artist based in Bangkok. He has produced works that question the origins of theater itself, such as "Four Mechanical Plays" and "Non-Play," as well as "ZOO," a zoo that looks at humans based on a play by a Chilean author, and "Crossing the Road," which simulates a revolution by having the audience walk through it.
Organized "Paranormal Museum" at Bangkok Biennial in 2018; participated in ADAM artist lab in Taipei and Music Hacker's lab at Manila WSK Festival in 2019.
Shota Yamauchi (Artist)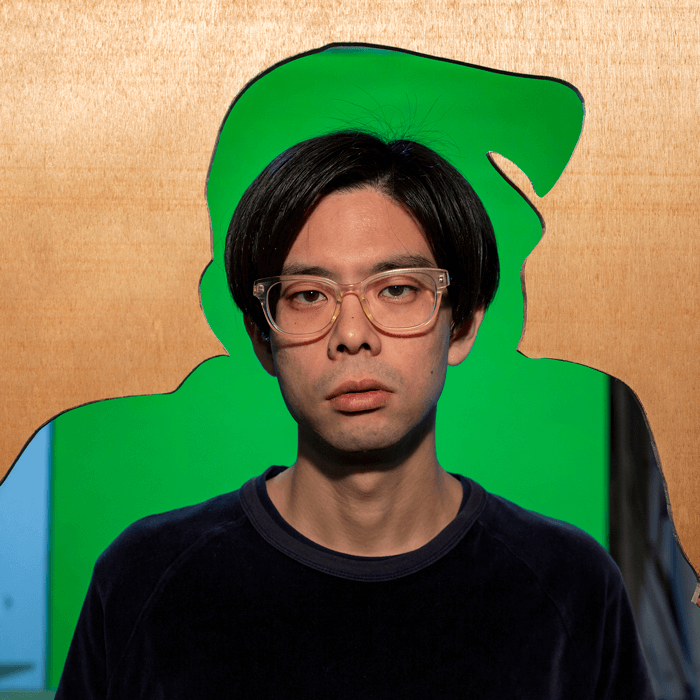 I create digital works from a sculptural perspective by crossing digital images created based on technologies such as VR and 3DCG with primitive objects such as bodies and clay. The existence of technology is an inseparable part of our daily lives. It seems to be accelerating in this age of Corona.
Yuko Nakamura (Film director, writer)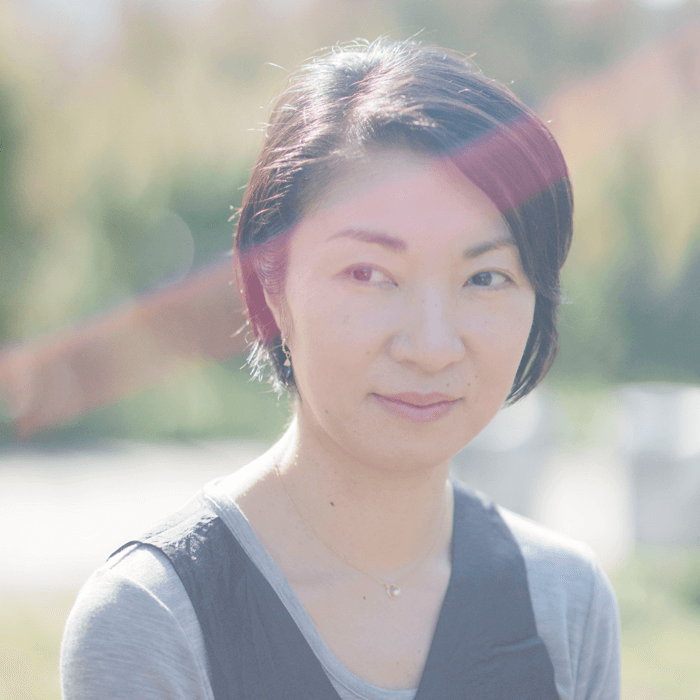 Born in Tokyo in 1977. Graduated from Keio University, Faculty of Letters, Department of Philosophy. After working as an editor at Philosophy Bookstore, joined TV Man Union. She has made many narrative documentaries on art, architecture, and philosophy that dive deep into the skin layer of the real world. His film works include "Memories of the Beginning: Hiroshi Sugimoto" and "The Aeka Naru Room: Rei Naito and the Lights" (HOTDOCS official invitation). Galaxy Encouragement Award), NHK "Architecture Knows: 70 Years After World War II from the Perspective of Landmarks", and others. At Theatre Commons, he will be translating and directing a reading of Susan Sontag's "Alice in Bed" in 2019, and participating in writing and directing the AR film "Suspended" in 2021. After a long-running serialization in the literary magazine Subaru, her first single-authored book, Mothering: The Mother Place of Our Time, will be published in December 2020.
NEWVIEW SCHOOL held by Psychic VR Lab, Inc.
About NEWVIEW
NEWVIEW was launched in January 2018 as an experimental project/community to pioneer new creative expression and experience design in 3D space. Together with creators who embody culture in urban spaces such as fashion, music, video, graphics, and illustration, we will set up experiments to design the next generation of culture/lifestyle experiences that cross the border between the real and the imaginary. Through lectures and meetups in Japan and abroad, we are developing the discovery, development and exchange of the next generation of VR creators. web: https://newview.design/
NEWVIEW PROJECT

Contact: NEWVIEW Secretariat info@newview.design
Please download the press kit with press release and logo from below.
https://bit.ly/3gJnSa1
About STYLY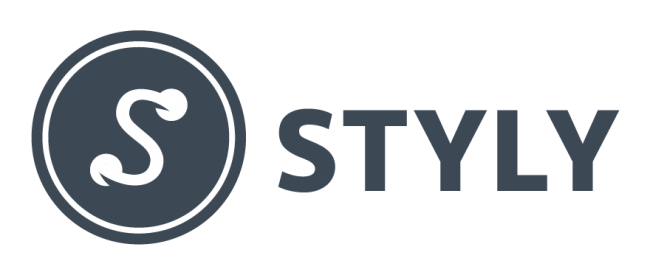 STYLY is a VR/AR/MR creative platform for artists to express themselves.
STYLY is an app used to create conceptual spaces, installations and galleries that visualise imagination freely without any constraints.
With STYLY, xR spaces can be created using only a web browser, and it is compatible with both Windows and Mac, as well as other computer environments.
STYLY Mobile:
STYLY for Nreal:
GooglePlay:https://play.google.com/store/apps/details?id=com.psychicvrlab.styly.Nreal
About Psychic Lab VR
Head Office : 2F MORIAURA, 1-34-2 Shinjuku, Shinjuku-ku, Tokyo
Representative: Masahiro Yamaguchi, Representative Director
As a creative platform in the XR (VR: virtual reality, AR: augmented reality, MR: mixed reality) era, Psychic VR Lab has developed "STYLY," a cloud service that allows users to build XR spaces and distribute VR/AR/MR content using only a browser. With a mission to create a world where all artists can create XR spaces, we are promoting the XRization of interfaces related to art, fashion, and lifestyle.
If you have any questions about launching a new business using STYLY or creating XR contents, please contact us from below.
HP:https://psychic-vr-lab.com/