The aim is to discover and nurture xR artists in cooperation with the Shibuya 5G Entertainment Project.
STYLY (https://styly.cc), a VR/AR/MR creative platform (Shinjuku-ku, Tokyo), which provides ".cc )," Psychic VR Lab (Shinjuku-ku, Tokyo), Parco Co. (headquarters located in Shibuya Ward, Tokyo) and Loftwork Co. As part of the "NEWVIEW," sponsored by Psychic VR Lab, Inc. The NEWVIEW SCHOOL ( New View School" is a digital artist at Digital Hollywood (a professional school). Curriculum partnerships with majors courses.
NEWVIEW SCHOOL:https://newview.design/school/2020
*xR is a general term for technologies that provide new experiences by combining the real and virtual worlds, such as VR (virtual reality), AR (augmented reality), and MR (mixed reality).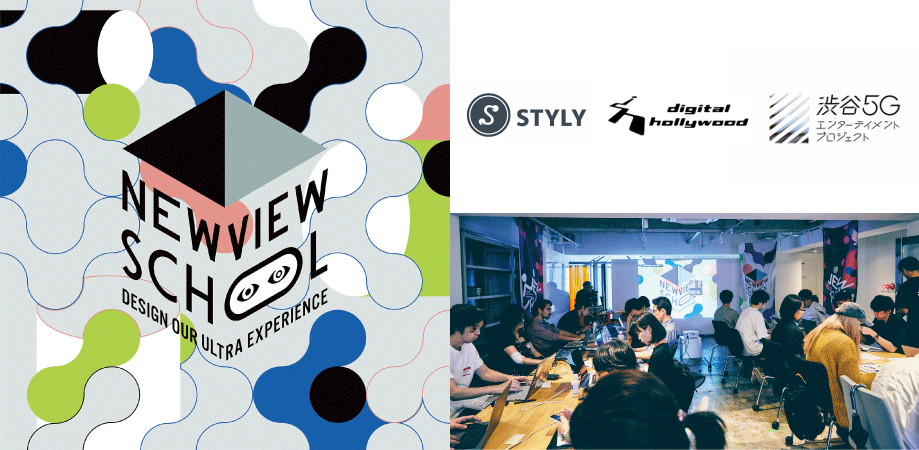 This lecture is presented by STYLY Mobile (https://styly.cc/ja/mobile/) The focus is on AR content production that utilizes a variety of tools (such as a camera, a camera, a camera, a camera, and a camera). Using the knowledge and skills he has acquired in the department, he has created AR contents and presented them in theNEWVIEW. The NEWVIEW AWARDS 2020 (previous year's results (https://newview.design/awards/2019/jp )
In addition, this project is being carried out in cooperation with the Shibuya 5G Entertainment Project. The result presentation will be held in the Shibuya area (under consideration). Shibuya 5G Entertainment Project and Digital Hollywood (professional school) The NEWVIEW Project is the next generation of Shibuya's new generation of 5G x xR technology. We will discover and nurture artists.
Outline of the lecture
Feature
Mr. Osamu Mizuta of KDDI Corporation, an artist who explores next generation expression and the Shibuya 5G entertainment project, will participate as a guest lecturer.
You can learn the basics of xR content creation tool "STYLY" as well as "Unity" from basic to advanced.
Created a piece of work to be entered into the NEWVIEW AWARDS 2020 as a graduation project.
 Date of a lecture
June 11 – September 3, 2020, every Thursday 3:00-6:00 p.m. 11 sessions in total
Venue
Digital Hollywood Tokyo (Ochanomizu Sola City Academia 4F, 4-6 Kanda-Surugadai 4-chome, Chiyoda-ku, Tokyo)
In view of the outbreak of the new coronavirus, lectures will be held at real venues or online, depending on the situation.
Guest lecturer
Akihiko Taniguchi (Artist)
Seiichi Sega (superSymmetry Creative Technologist)
Shinichi Yamamoto (Media Artist, superSymmetry Creative Director)
Osamu Mizuta (Manager, 5G/XR Service Planning and
Development Department, KDDI Corporation)
Curriculum and Schedule
Thursday, June 11
orientation
Thursday, June 18
STYLY & Unity Basics
(Thursday, June 25)
About the "Shibuya 5G Entertainment Project" / An introduction to STYLY Mobile production / Unity application
Thursday, July 2
Special lecture/planning (prototype) identification and presentation
Thursday, July 9
Unity Application and Prototyping
Thursday, July 16
PlayMaker Basics/Prototyping
Thursday, July 30
PlayMaker applications/prototyping
Thursday, August 6
Prototype presentation/planning and exhibition design and presentation
Thursday, August 20
Production/Presentation (1)
Thursday, Aug. 27
Production/Presentation (2)
Thursday, September 3
Production/Presentation (3)
Announcement of results will be made as soon as it is determined.
Instructor Profile
Akihiko Taniguchi (Artist)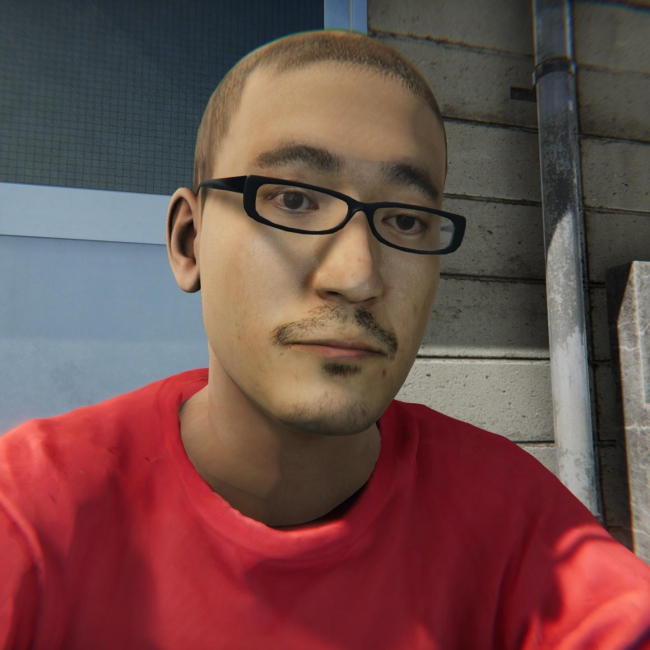 Lecturer at Tama Art University, Department of Information Design, Media Arts Course. He has been exhibiting his work in various forms, including media art, net art, video, and sculpture. Major exhibitions include "[Internet Art]: The Future of Internet Art – Post-Internet Reality." (ICC, 2012) and "SeMA Biennale Mediacity Seoul 2016 (Seoul Museum of Art, 2016), solo exhibitions such as "Oozing Board" (GALLERY MIDORI, SO, Tokyo, 2015), and "Super Now, Here" (CALM & PUNK GALLERY, Tokyo, 2015). (2017), etc.
Shinichi Yamamoto (Media Artist superSymmetry Creative Director)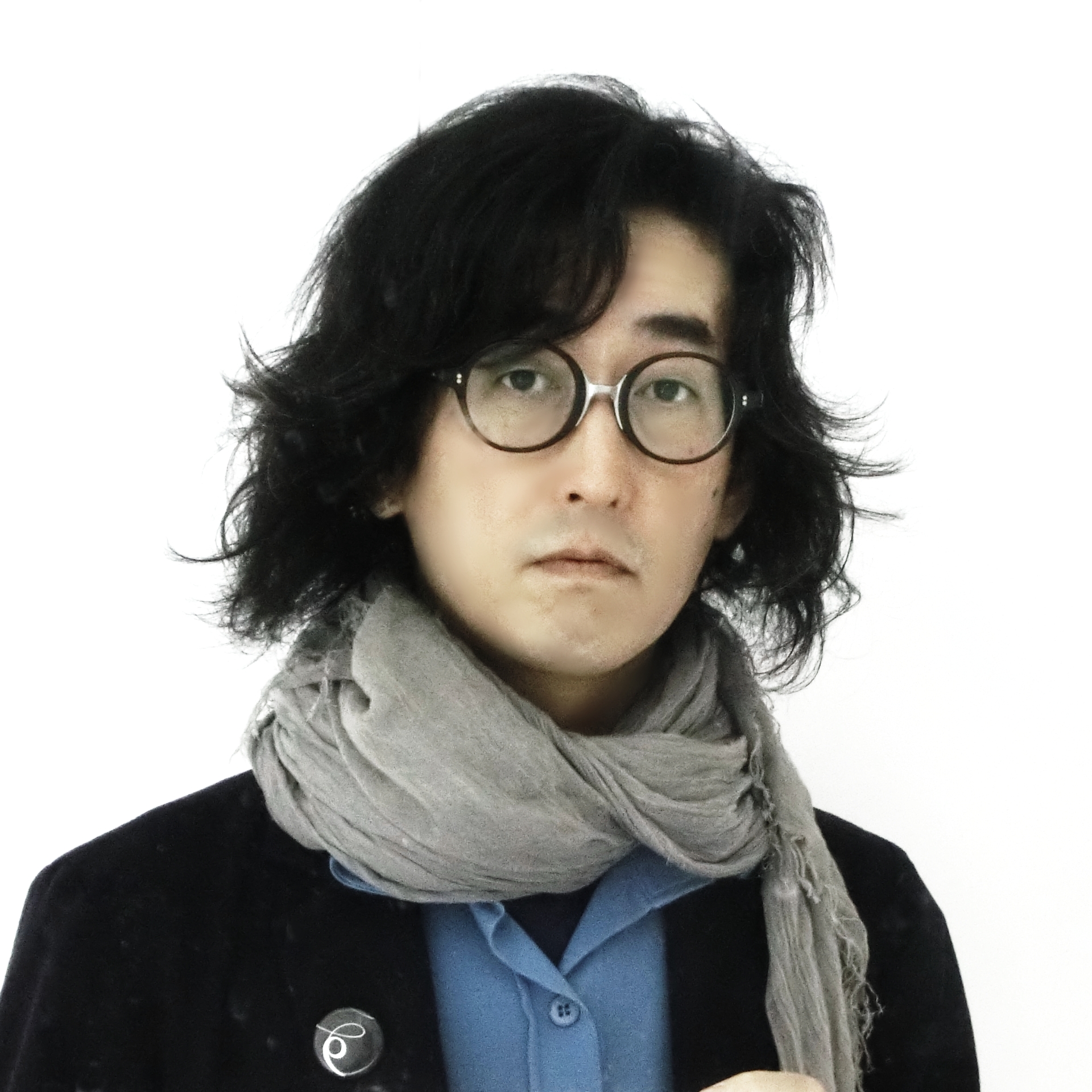 He has been involved in motion graphics from an early stage in Japan and has created many major titles that have been seen at one time or another, such as CI for major companies, film and TV title backs, World Cup and EXPO, while at the same time creating his own video works as media art.
Presented domestically and internationally. He has been presenting techno music as a creative starting point for electronic musicians, and I have been collaborating with them for a long time. As a creative director, I always use digital equipment for the planning, and I'm thinking on the desktop while using software from.
Seiichi Sega (superSymmetry Creative Technologist)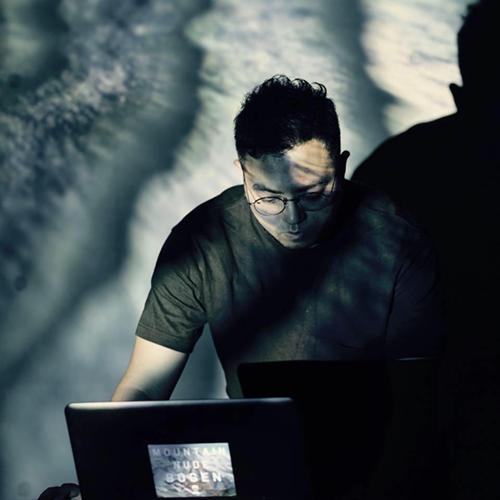 He has been a member of the PARTY since 2020. Generative, high end CG with physics simulation, what is photoreal.  He has been involved in many video works that were developed and adopted as an expression of a different, abstract approach. In recent years, he has directed TV title backgrounds and corporate branding. As an artist, he has been presenting artworks and performing live performances in Japan and abroad. He uses a production method that moves back and forth between concepts and algorithms in parallel and has been working with global stereoscopes, spherical displays, and He is also involved in video production on a variety of devices, including cube displays.
Full dome stereoscopic visualization of abstract and scientific concepts at MUTEK.JP 2018 Participated in the work "Noesis."
Osamu Mizuta (Manager, 5G/XR Service Planning and Development Department, Personal Business Division, KDDI Corporation)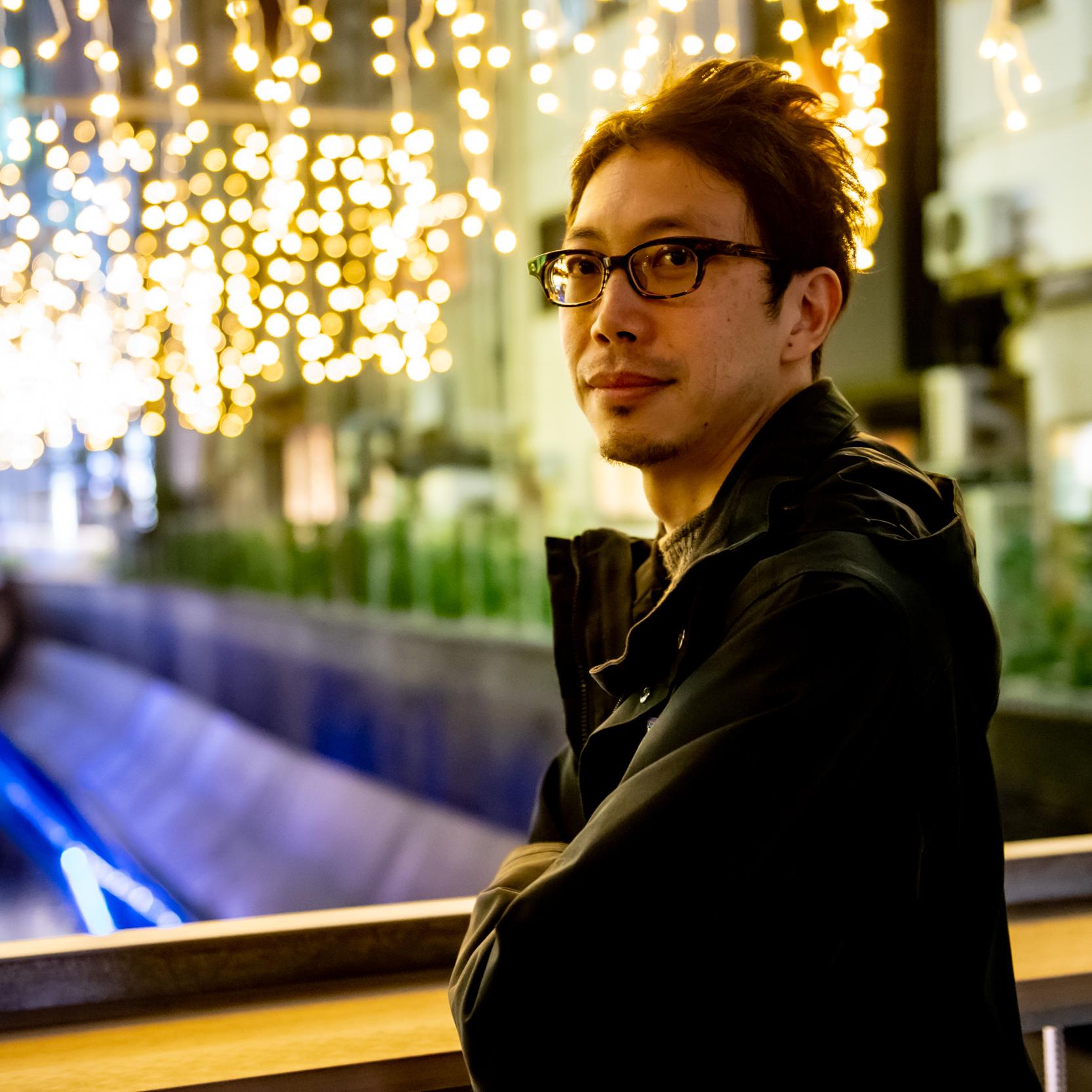 After joining KDDI Corporation, he worked in a wide range of handsets, infrastructure, and services for new consumer products. He has been engaged in service planning and is currently working on creating new needs using new technologies such as 5G and XR, as well as developing new services for the company.  Promoting the launch of the business. On the creative side, the digital artworks at MUTEK.JP 2018/2019 Produced and produced by.
Yosh (Creative Director)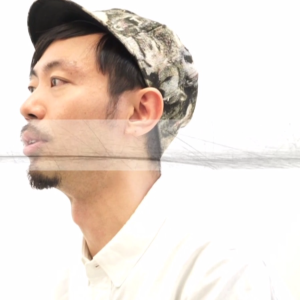 Mainly for large scale systems such as official mobile carrier content delivery platforms and app stores. He participated in the establishment of the Psychic VR Lab in 2015. He has worked with Isetan Mitsukoshi, Parco, and fashion brands on various projects and productions that utilize VR. In 2018, he will work with Parco and others to design a super experience using VR/MR with various artists. Tokyo Fashion-technology started the project NEWVIEW. Lab Instructor. Part-time lecturer at Sogei Art School.
Discont (xR space designer)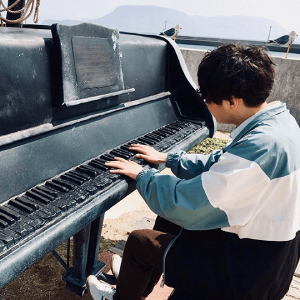 Designing a new spatial experience that is not bound by the laws of physics in the new realm of xR and spatial design. An up-and-coming xR space designer who aims to create a new kind of creative expression and experience in the 3-D space. The xR in fashion/culture/art with the aim of pioneering design Finalist in Content Awards NEWVIEW AWARD 2018 Winner of the PARCO Award; reopened as a next-generation digital fashion building in November 2019 The mixed reality experience work, "The first of its kind," was exhibited as a major project at the opening of the new Shibuya PARCO. World's end supernova" is a new way of expression in commercial space. Great attention.
Digital Hollywood (vocational school)
In October 1994, the school was opened in Ochanomizu, Tokyo, at the same time as the establishment of Digital Hollywood Inc. It trains professionals in web, design, 3DCG, CG, video, and graphics. This is a commuter school for students who are aiming for a job change or independence in various industries.
Digital Artist Major (Full-time, 1-year course)
We provide a learning environment formed by a small group of people with creative experience and 'character with a sense of life.' The world is now in the hands of a new generation of people with the following characteristics.  This is an expert course in the department's pursuit of captivating visual expression. This course teaches students the methods of expression for creating works of art that create universal emotions and deliver great emotions to the viewer. You will learn and create a work of art that will serve as a foundation for your career as an artist, both nationally and internationally.
About Shibuya 5G Entertainment Project
In the age of 5G, we are using technology specialized in entertainment to bring the city to life in Shibuya. The project to update the project. Shibuya is a town where a diverse range of personalities have gathered, and a new culture has always been created. KDDI, the Shibuya Tourism Association, and Shibuya Mirai Design have come together to create a project to update the concept of this town. It was established to accelerate the evolution of cities through technology and open innovation. Focusing on the entertainment field, the company promotes the creation of new culture and attractive urban development in the field of tourism. The company's website.
About NEWVIEW SCHOOL
NEWVIEW SCHOOL is "xR as a total art form" to design an experience like never before. This is a school of new expressions to learn how to express yourself. In the second term, the curriculum has been updated to include both VR and AR. We have updated the curriculum for both VR and AR in the second term. We will learn the concept of "the reason for being xR" while creating and being responsible for the creation of the next generation. We are developing a program to develop students' abilities. Students who take part in the program will create and submit a piece of work for the NEWVIEW AWARDS 2020 as their graduation project.
Web:https://newview.design/school/2020
■Sponsored by NEWVIEW SCHOOL:
Psychic VR Lab, Inc.
About NEWVIEW
Launched in January 2018 as an experimental project/community that pioneers new creative expression and design of experiences in 3D space. With creators who embody culture in urban spaces such as fashion, music, video, graphics, and illustration, we will experiment with the design of next-generation cultural and lifestyle experiences that transcend the real and the imaginary. Through lectures and meetups in Japan and abroad, we are developing the discovery, cultivation, and exchange of next generation VR creators.
NEWVIEW PROJECT

Contact: the NEWVIEW office at info@newview.design
STYLYについて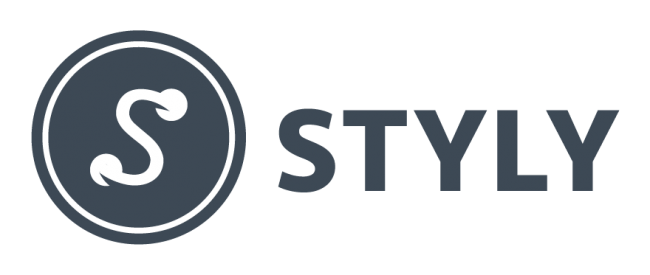 STYLY is a VR/AR/MR creative platform that provides artists with a space to express themselves.
STYLY can be used to create conceptual shop spaces, installations and You can build a variety of spaces that express the imagination of creators, such as galleries, without limit. And through this space, we are able to share experiences with the world of the Internet that have never been possible in the real world. You can create an xR space using only a web browser.
You can create xR space using only a web browser, and it is compatible with Mac and Windows. It also works with other popular PCs. And, of course, 3D software such as MAYA, Blender, etc. can be used on Youtube and It's integrated with SoundCloud, Instagram, and other services, so it's a complex operation You can import a variety of materials and use them to create a space without the need for a VR-compatible PC or programming skills.
Even if you don't have a VR-compatible PC or programming skills, you can deliver AR content to mobile devices by importing your favorite creations into STYLY Studio, which is deployed in a web browser.
STYLY Official Site:https://styly.cc/
STYLY Gallery:https://gallery.styly.cc/
STYLY Mobile:
Google Play | https://play.google.com/store/apps/details?id=com.psychicvrlab.stylymr
App Store | https://itunes.apple.com/jp/app/id1477168256?mt=8
■ Psychic VR Lab Inc. (https://psychic-vr-lab.com/)
Head office location: MORIAURA 2F, 1-34-2 Shinjuku, Shinjuku-ku, Tokyo
Representative: Masahiro Yamaguchi, Representative Director
As a creative platform in the age of virtual reality (VR), we are developing "STYLY", which is a cloud service that allows you to build and distribute VR spaces with only a browser. We are promoting VR in interfaces related to art, fashion and lifestyle with the mission of creating a world where all creators can create VR spaces.