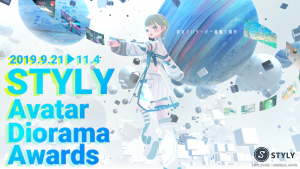 We are going to hold a VR content award 'STYLY Avatar Diorama Awards 2019' co-sponsored by virtual market 3.
We usually use avatars (3D characters) by ourselves, but there is an increasing demand for using avatars for VR artworks. We await splendid works created using avatars purchased in the virtual market. Let's show your work to the world!
The theme is 'where your avatar shines the most'.
The platform for this award is 'STYLY', where creators can combine 3DCG/Images/Videos/Music to design and share original VR worlds. This contest is a spin off from the NEWVIEW AWARDS 2019, which is held by the companies STYLY / PARCO / Loftwork, and applied works can be applied to the NEWVIEW AWARDS 2019 too (Please be aware that the due date for NEWVIEW AWARDS 2019 is until September 2019, which is quicker than this award).
OUTLINE
What we seek
We await VR content using avatars purchased from the Virtual Market 3. Applications should be created using the avatar in the creative platform 'STYLY', which can create new forms of expressions and experiences in a VR world.
If you use an avatar purchased from Virtual Market 3, we do not limit in any other way on what and how you create your artwork. Modifying avatars is fine as long as it follows the avatar's user guidelines.
Theme
Where your avatar shines the most
Hashtag
#AvatarDioramaAwards
Application due date
From 2019/9/21 0:00 (JST) To 2019/11/4 24:00 (JST)
About applications
Anybody can apply any number of artworks (Groups are ok too). It is completely free.
How to apply
Please apply from this site. Before applying, please read these terms of applicaiton.
SCHEDULE
Application due date
From 2019/9/21 0:00 (JST) To 2019/11/4 24:00 (JST)
Award winner announcement / Exhibition
Planned around the end of 2019/11.
Judges
Virtual Market Executive Committee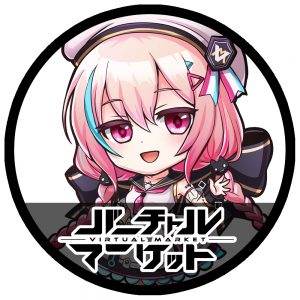 Virtual Market is an online VR exhibition sale, where guests can look at, wear, and purchase 3D avatars and models on the spot. Virtual Market aims to 'develop and enrich the VR world'.
muta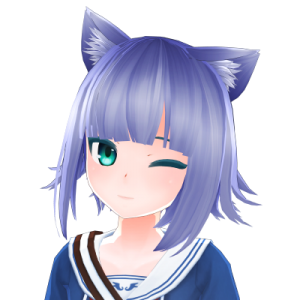 A 3D designer who lives in VR. Not only a modeler, but also creates motions and scripts. Representative work is the 3D model 'キッシュ'. Is selling at Virtual Market 3 too. So addicted to VR that they go to sleep in VR. (Twitter)
Omega Sisters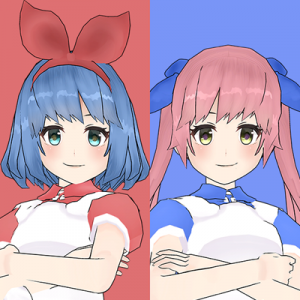 The virtual YouTuber group, 'Omega Sisters'. They are twins, and the girl with the red ribbon is Omega Rei, the girl with the blue ribbon is Omega Rio. They have over a hundred thousand subscribers for their youtube channel. They create videos using VR technology, sing, play games, and much more in youtube. They also have a face as YouTube video contributors, and introduces new features. Representive works are 「【衝撃】VRでバッティング練習したらリアルでも打てるようになるの?」 and 「【巨大】野球盤を100倍の大きさで遊んでみた!!!」.(YouTube)
AWARDS
GOLD award
Creation of a real figure from the avatar
A judge award. The prize will be the creation of a real figure of your avatar, and it will be delivered to you. The creation will start after the award is announced.
NOTE: Please read the following directions beforehand.
Basically, if the model is a FBX file or VRM file compatible with Unity, we can create a figure.

For example, if the model has a cape without thickness created by a single polygon, the creation tool may automatically add thickness to it.

Texture parts created by 'transparent PNG or TIFF' will not be created perfectly. If the model uses the popular technique to create cheek dyeing with transparent PNG, we many delete it before 3D printing.
SILVER award
Creation of character goods of your avatar
A judge award. The prize will be the creation of an only one character goods of your avatar. The goods created will be an acrylic stand and sticker. After the award winner announcement, we will request an picture of your avatar, and create the character goods.
Most Liked award
VR headset
The work with the most likes in STYLY will be awarded. The winner will be able to choose one from Oculus Quest / Oculus Rift S / Mirage Solo.
Omega award
Omega Sisters special 3D trophy and introduction in their video
Award chosen by Omega Sisters. The winner will receive a trophy created by Omega Sisters, and will be introduced in their video.
SELECTION CRITERIA / Examination criteria
Theme:Where your avatar shines the most
The most important point is if the avatar shines in the scene, and if we can see the charms of your avatar. It is a 'Diorama Award', but you do not need to limit your imagination, and we await any new kind of expression possible in VR.
About the awards
The judges will look at the applied content and documents, and determine the winners. The Most Liked award will be determined on 2019/11/25 24:00 (JST), 3 weeks after the application due date.
SAMPLE WORKS
m34
The Birth
Rapturn Museum
Aiga Alince Particle Live (Candy Rock Star)
Sponsors
STYLY (Psychic VR Lab Co., Ltd.)

Virtual Market Executive Committee (HIKKY K.K.)
Contacts
If you have any questions or opinions about this contest, please contact Psychic VR Lab through the form below.
ENTRY
We are taking applications from the application page. You can edit, update your work even after application.Before applying, please check terms of application beforehand.
You can apply from the button below!