"-STYLY – SDK for easy interaction released at the same time"
Provider of the VR/AR/MR creative platform STYLY (https://styly.cc), the joint project of Psychic VR Lab (Shinjuku-ku, Tokyo), PARCO Corporation (headquarters in Shibuya-ku, Tokyo) and LOFTWORK Co. NEWVIEW are now recruiting artists and creators for NEWVIEW CYPHER #GAME, the second edition of its genre-specific xR expression community, NEWVIEW CYPHER. At the same time, the Interaction SDK is released for easy interaction with STYLY!

*xR is a general term for technologies that combine the real and virtual worlds for new experiences, such as virtual reality (VR), augmented reality (AR), and mixed reality (MR),
WEB:https://newview.design/cypher/
NEWVIEW CYPHER is a community activity with all genres of creative xR expression in a freestyle. The game industry is developing more and more VR games, games are one of the major genres in the VR industry. In addition, games have become the subject of research in various fields like art. VR games, in particular, have the potential to go beyond making 3D expression and become a medium for expression that lead to a paradigm shift in the history of video games. We will explore new expressions through the creation of VR games with Through meetups and hackathons, and we will exchange ideas and implementation, aiming to redefine the long-established concept of games.
Interaction SDK released for easy interaction with STYLY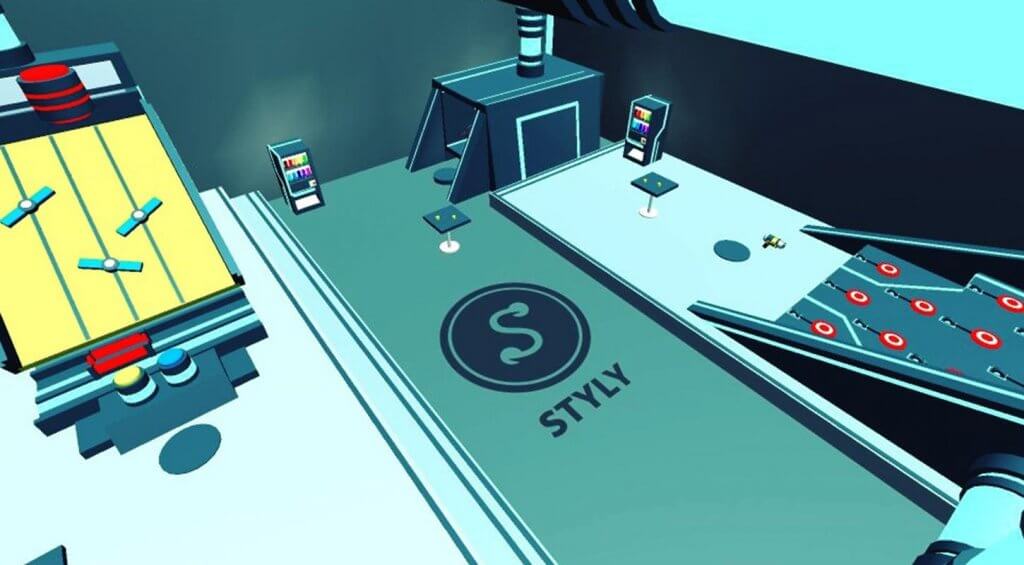 Unlike other game genres, VR games are not yet mature both in terms of hardware and software so excitement is low in individually developed and indie games- that's why STYLY has released the Interaction SDK to support the creation of interaction-based content. Until now, STYLY has required paid assets or special technical knowledge to realize interactions, but now you can easily realize them with NEWVIEW CYPHER #GAME, which makes it possible for people with no knowledge of coding to use VR. We want you to create a game!
The interaction SDK is included in the STYLY Plugin for Unity, which you can use by importing the STYLY Plugin into Unity.
You can download STYLY Plugin from https://styly.cc/ja/download/
Please refer to the following articles for the details about the usage of Interaction SDK.
Interaction SDK manual
Omega Sisters, Gatchman, Gavin Ito and Hayato participate! Collaborative game titles will be announced later

NEWVIEW CYPHER #GAME welcomes Gatchman, an experienced and knowledgeable VR gamer, and Omega Sisters, a pair of popular virtual YouTuber and live gameplay observer. The observers are going to comment on the games and select their favorites.
They will also have follow-up collaborations with three inspirational artists. In addition to Omega Sisters releasing a VR game for their own videos, Gavin Ito, who rewrote the concept of gaming in 1996 with the creation of Parappa Rapper, will produce his first VR game, and Hayato, who has over a decade of experience in game development, will release his original game.
NEWVIEW CYPHER #GAME Overview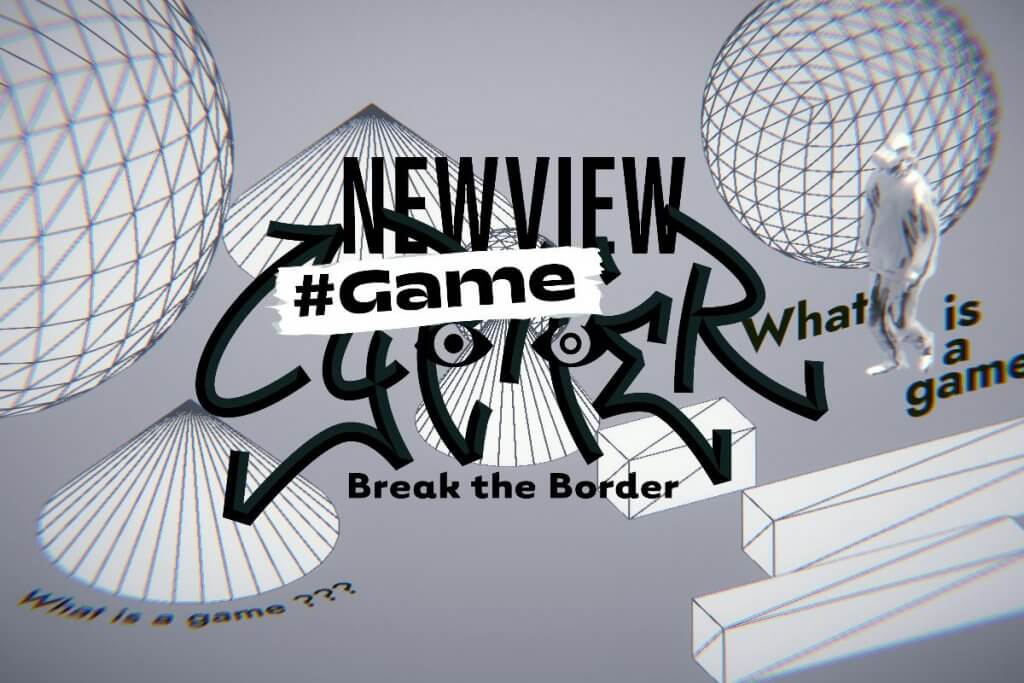 A community that redefines the concept of games and explores new possibilities for VR games. What is a game? We'll start with this question and challenge you to create a VR game using STYLY.
Observer
Gatchman/ Game player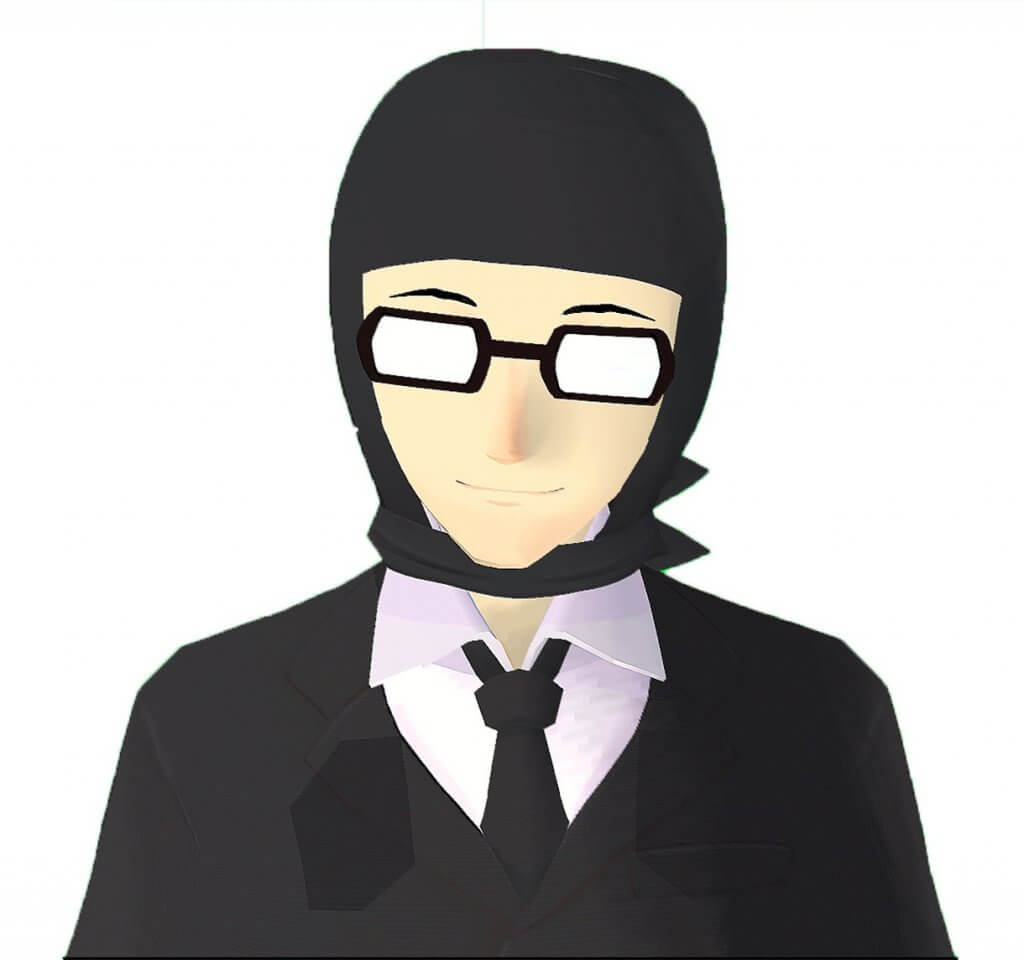 He has been active since the dawn of game play. He is devoted to the game industry and has over 1.3 million subscribers. His "not-so-scary" approach to horror games has earned him a loyal both male and female followers. He also has an extensive knowledge of indie games and has released quite a number of live game videos.
YouTube:https://www.youtube.com/c/Gatchman666/
Twitter:https://twitter.com/Gatchman666
Omega Sisters/ Virtual YouTuber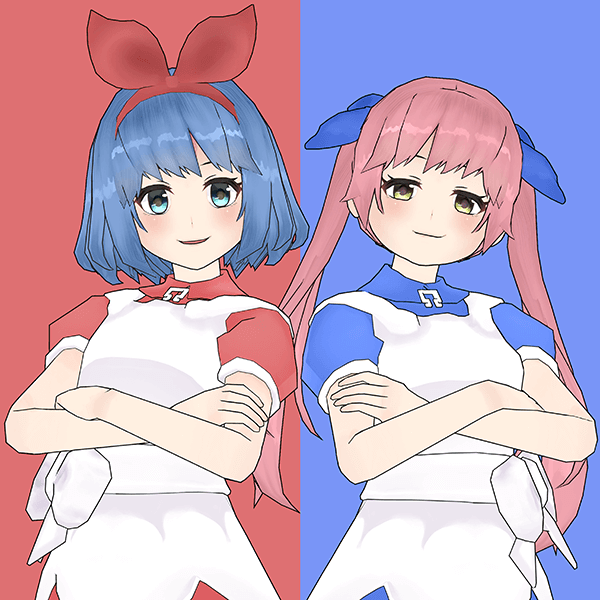 The virtual twin YouTube sisters of the Omega Sisters. The elder sister is Rei with a red ribbon, and the younger one is Rio with a blue ribbon. They are active in a wide variety of genres from individualistic projects using virtual weapons to singing videos and live games on YouTube. 
YouTube:https://www.youtube.com/channel/UCNjTjd2-PMC8Oo_-dCEss7A
Twitter(おめがレイ):https://twitter.com/omesis_ray
Twitter(おめがリオ):https://twitter.com/omesis_rio
Collaborative Artist
Gavin Ito / Editor
Gavin Ito, who redefined the concept of 3D games in 1996 with the creation of Parappa Rapper, is now producing his own VR game.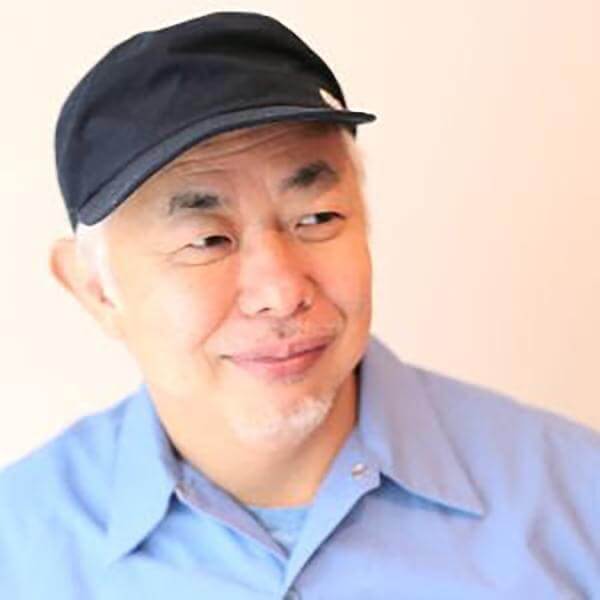 He is an editor and professor at Joshibi University of Art and Design Junior College. He is active in editorial works such as games, exhibition spaces, advertisements, and videos. He is also active as an artist, exhibiting his creations at the 2019 Aichi Triennale. His recent work includes edition of the web media NEWREEL, mainly about video expression.
Omega Sisters/ Virtual YouTuber
The Omega Sisters have created many unique videos using VR technology. Several of the VR games they've created for the girls to play in their videos are ported to STYLY. The games presented in the videos will be brought to you to try!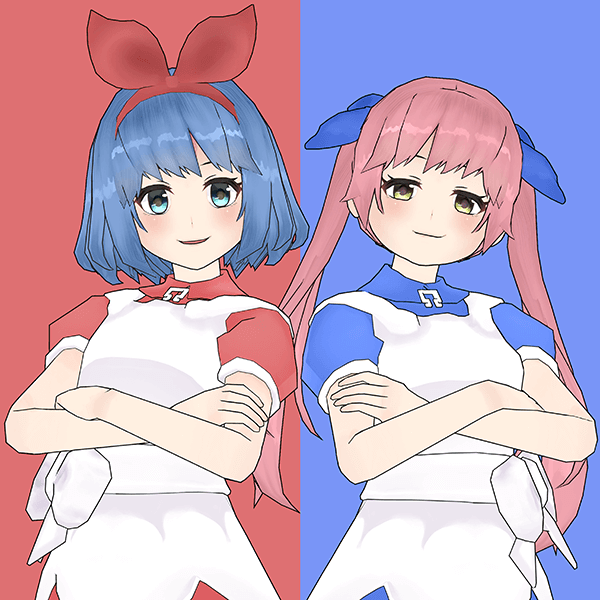 Hayato/ Wild Developer
Hayato, a wild game developer who doesn't write programs, got over 10 years of experience in various game development, and after getting his foot at the door of VR with the Oculus Rift DK2, he founded HayatoWorks in Taiwan for VR game development. He is currently working on VR game development and mobile VR/AR research, and his specialty is high-speed prototyping using PlayMaker, as his main production tool.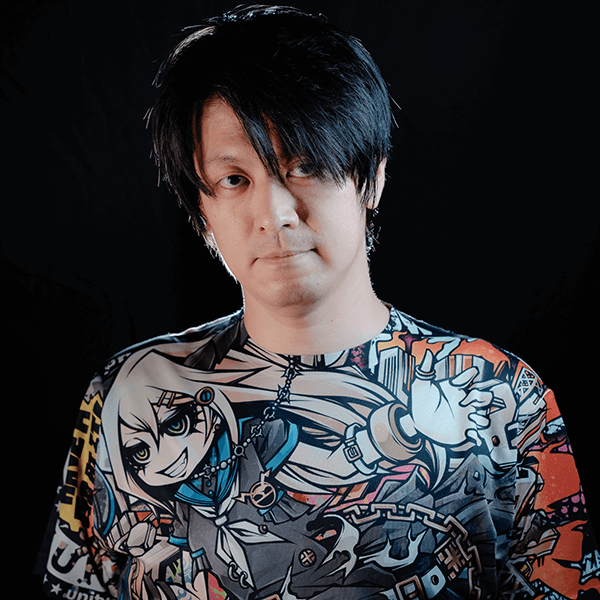 Artists/Creators available
Those who are interested in creating VR games.
You must be able to create and enter your work.
Schedule
Two slots in NEWVIEW CYPHER- one for players (artists and creators) participate in the community and one for those who only submit artworks to the public.
Recruitment period for players (participating artists/creators) and audiences
14th

 August 2020 (Fri) 12:00 – 10

th

September 2020 (Thu) 7:00 pm

Submission period- 14th August 2020
14th

 August 2020 (Fri) 12:00 – 23

rd

 October 2020 (Fri) 12:00 midnight
*All entries will be put into NEWVIEW AWARDS 2020 at the same time.
#GAME Page
AWRD:https://awrd.com/award/newview-cypher/tab/game
*Other information will be released in due course.
About NEWVIEW CYPHER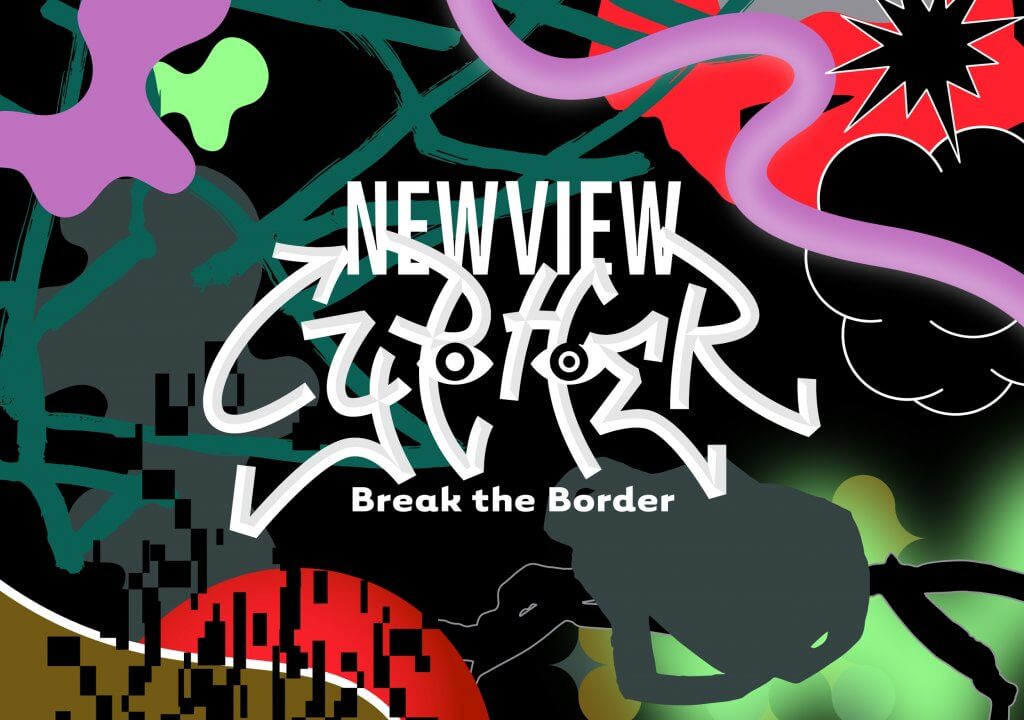 NEWVIEW CYPHER is a community activity where creative xR expressions of all genres in a freestyle- hip-hop cypher, artists and creators gather and present their works for exchange, learning and growth. We also aim to develop xR expression through these exchange activities. Based on these, an event "Open Cypher" for artists/creators to present their works and the best works will be selected. Unlike other competitions, there will be no judges, and the best works will be selected in participant's election. There will also be an open call for entries, with explanation, presentation of the works and award presentation.
WEB:https://newview.design/cypher/
Opening Event (Online/Zoom)
An opening event to introduce NEWVIEW CYPHER activities and a simple workshop will be held.
28th August (Fri) 2020, 07:30 pm -09:00 pm
NEWVIEW CYPHER opening event application page
Peatix:https://newview-cypher-opening.peatix.com
Organizer: NEWVIEW PROJECT

About NEWVIEW
Launched in January 2018 as an experimental project/community that pioneers the design of new creative expressions and experiences in 3-D space. Other than setting up experimental works with artists of various genres and presenting new forms of expression to society, the project has developed the NEWVIEW AWARDS and the NEWVIEW SCHOOL, an art school for learning xR as a comprehensive art form, to discover, nurture, interact with, and transmit the next generation of creators.
◉Contact: NEWVIEW CYPHER Office (Attn: Ichioka) 
info@newview.design
Download the press kit below, including press releases and logos.
About STYLY

STYLY is a VR/AR/MR creative platform for artists to express themselves.
STYLY is a where to create conceptual shop spaces, installations and galleries that visualize imagination in freely without any constraints. Participants can share their experience online, which is never possible in the real world.
xR space can also be created using only a web browser, and it is compatible with Mac, Windows, as well as other computer environments other than VR-compatible PCs. In addition, as it is linked to services such as YouTube and SoundCloud, along with 3D software (such as MAYA and Blender), it is possible to import various materials and use them for space creation without complicated operations.
STYLY Official Site:https://styly.cc/
STYLY GALLERY:https://gallery.styly.cc/
STYLY Mobile:
Google Play | https://play.google.com/store/apps/details?id=com.psychicvrlab.stylymr
App Store | https://itunes.apple.com/jp/app/id1477168256?mt=8
Psychic VR Lab Inc.
Headquarters location) 2/F, MORIAURA, 1-34-2 Shinjuku, Shinjuku-ku, Tokyo, Japan
Representative: Yoshihiro YAMAGUCHI, Representative Director
We develop STYLY, a cloud service as a creative platform in this xR era to build and distribute xR spaces with just a browser.  We promote the conversion of art, fashion and lifestyle interfaces to xR aiming to create xR spaces for all artists
HP:https://psychic-vr-lab.com/